The holiday season is officially upon us and that means it's time for our annual AoM holiday gift guide. When we make our gift guides, we try to hunt down and share the kind of products an Art of Manliness Man would want to find under the Christmas tree: manly, useful, and classic. The sort of stuff you'd find in Grandpa's house.
Use the guide to find the perfect Christmas gift for your father, husband, brother, or friend, or print out the post, circle your favorites, and casually leave it where your loved one will find it. And of course you'll want to send a copy to the man at the North Pole.
Also, make sure to check out our 2008 gift guide and 2009 gift guide for more ideas on manly presents to leave beneath the tree.
Now without further ado, we present the AoM holiday gift guide for 2010.
Handmade in Duluth, Minnesota by master craftsmen, Frost River Canoe Packs hearken back to the days when fur traders and frontiersmen navigated the lakes and rivers of the North Country in Minnesota and Wisconsin. These rugged bags are constructed with waxed canvas which ensures the gear you pack in them will stay dry no matter the weather conditions. If you already have a backpack, check out Frost River's offerings in tents, luggage, and day packs.
Made of stainless steel in Sheffield, England, the British Army Knife comes with a 2-1/4″ straight, sheepsfoot style blade, a can opener, and Marlinspike for rope work. Just the thing you need when you're out sailing the seven seas (or your local lake).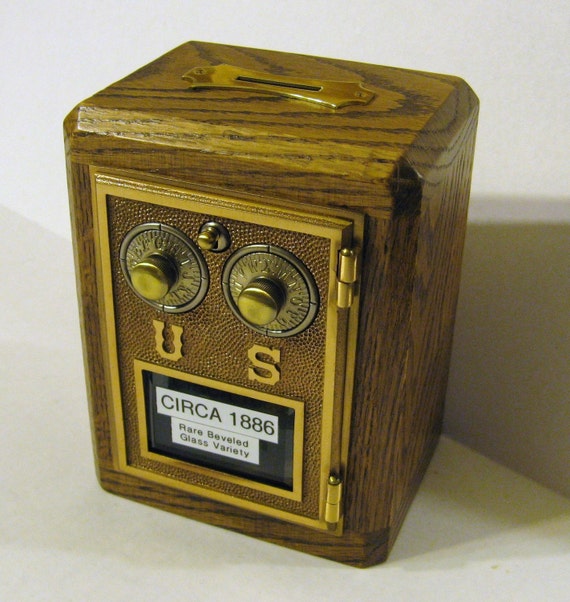 Are you ready to upgrade your childhood piggy bank to something manlier? Store your change in style with these distinguished looking Post Office Box Door Banks. These handsome wooden banks are handmade from salvaged post office box doors from the 1880s through the 1940s. Each bank is a unique piece made by an Etsy craftsman, so if you see one you like, you better snap it up.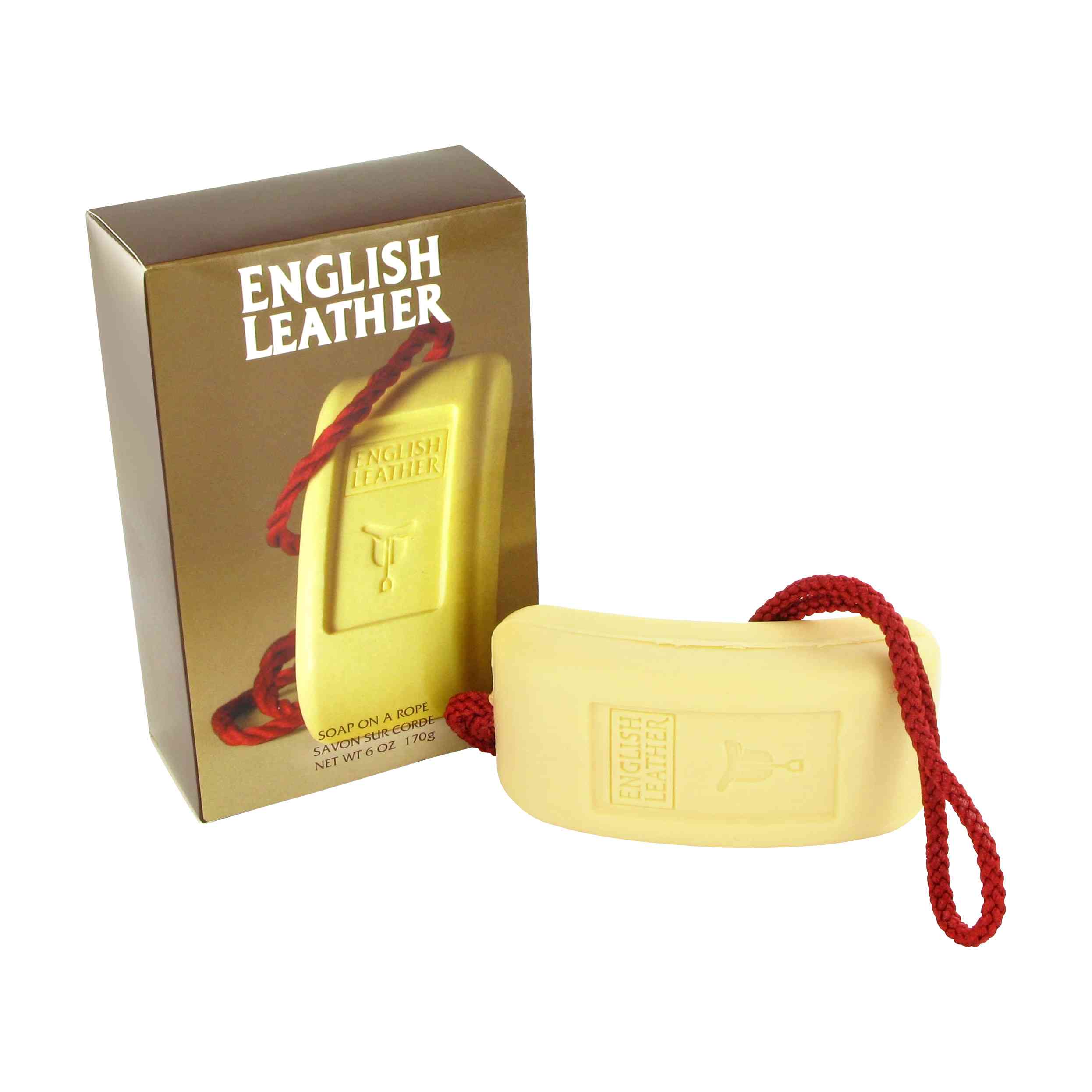 Soap-on-a-rope has gotten bad rap. Once a staple Christmas gift for men, it's become the butt of jokes. For example, Bill Cosby once said, "Fatherhood is pretending the present you love most is soap-on-a-rope." But I think soap-on-a-rope deserves a second chance. It's just an amazingly convenient gift, especially for the man who showers away from home. Plus, the soaps that are attached to ropes tend to be the manly smelling kind. Like English Leather. Just like Grandpa uses.
Military field watches are all the rage among heritage menswear junkies. They're supposed to look like the field watches issued to soldiers during the first half of the 20th century. Timex has taken advantage of this fad by issuing J.Crew "military" watches that sell for $150. But here's the thing. Timex makes a very similar field watch for just $25. It just doesn't have the fancy-pants J. Crew label attached to it. If you're looking for a simple, yet handsome-looking watch, but can't bear the thought of having your wife fork over $150 for it, consider the Timex Camper or Timex Expedition. Both are under $30, and they tell time just like the $150 version.
My whole family pitched in and bought my dad a Saddleback briefcase for Christmas last year. His reaction: "Best Christmas present ever." The guy was bowled over with delight. And it's the gift that keeps on giving — he enjoys using it every day and gets compliments on it everywhere he goes. Of course, every Christmas from here on out will be a bit anticlimactic for him, but I guess that's an okay problem to have.
Eager to get your hands on one of these babies? Well you're in luck because we're giving one away this week!
This is what I'm personally hoping Santa leaves under the tree for me this year. I'm an avid reader of both books and online publications, and the thought of being able to hold a whole library in the palm of my hand has me downright giddy with excitement. Sure, there's something to be said for the tactile pleasures of a real book, and I'll keep on adding very special volumes to my collection, but there's also something to be said for being able to access and read thousands of books anywhere you go. What book will I download first if I am so lucky as to receive one of these for Christmas? Why, Colonel Roosevelt, Edmund Morris' final entry in his trilogy about my manly hero of course!
And what I said in the intro about these gift selections being the kind of thing you'd find at Grandpa's house still holds true here; my 95-year-old Gramps is getting one of these for Christmas too. He loves the large print option.
If you're a man who loves to make and sit by a roaring blaze in the fireplace, or in other words, if you're a man, you need a nice carrier to bring in the loads of logs needed to keep your fire roaring. Consider this one from the Duluth Trading Co. It's made with tough "fire hose" canvas and reinforced leather handles. And it's nice and big, so bark and other debris don't get trailed into your house.
Man's Face Stuff Mustache Wax
Are you holding onto the cookie duster you grew during Movember? Perhaps you need something to style it and keep it from becoming too unruly. Try the mustache waxes from Man's Face Stuff. As if mustache wax wasn't manly enough in and of itself, these waxes come with scents like pipe tobacco and coffee (the "all-nighter") and gin and tonic.
Every man should keep a journal. If you've had trouble getting into this manly habit, perhaps what you need is a journal so handsome and inviting it's hard not to write in it. Enter the Col. Littleton No. 9 Journal. Wrapped up in rugged steer hide, this baby will have you putting pen to paper in no time. Perfect as a travelogue for all your manly adventures.
100 years after his death, America's most beloved humorist and writer has finally released his autobiography. Mark Twain started his autobiography back in 1904 but requested it not be published until a century after his death. This is the first of three volumes that will be published. The New York Times said this book is the "Dad Gift" this Christmas. The publisher, not anticipating such high demand for it, has been scrambling to print more copies.
Pendleton Woolen Mills has been making high-quality woolen garments in Oregon since 1889. In addition to their famous shirts, Pendleton produces some of the finest wool blankets on the market. They have a series of designs inspired by Navajo Indian blankets. The one above reminds me of the blanket my grandpa kept draped over the seat in his old Ford pick-up truck. These blankets are a bit pricey, but they'll provide a lifetime of warmth and comfort. Great for cuddling up to your gal by a cozy fire.
Classic cocktails are making a comeback. If you're looking to find recipes beyond even old standards like The Sidecar and the Tom Collins, check out this book by Ted Haigh. Haigh has dug up a variety of unique, forgotten recipes from the heyday of mixology and regales the reader with the stories and history surrounding each drink. Perfect for the home bartender looking to serve his guests interesting drinks and fascinating anecdotes.
Atop Wiley Coyote's Christmas list, these fire starters are shaped like sticks of dynamite and come packed in a rugged cedar chest. Whoever makes a comment about fire starters constituting cheating gets a punch to the side of the head — this is a gift that's simply fun to give and fun to receive. Go with it.
One of the blogs I regularly follow is Bike EXIF. Every week Chris Hunter posts photos of amazing motorcycles. The guy's got a real eye for design, and he's used that talent in putting together this must-have calendar for bike riders and lovers. It's a first — a classy motorcycle calendar that focuses on the bikes themselves as opposed to the bikini-clad chicks straddling them. The pics will still make you drool though.
If you want to get a lifetime's use out of your shoes, get a set of cedar shoe trees. When used regularly, they'll maintain the shape of your shoes and absorb any moisture in them after a day's use. And the cedar will help eliminate any smelly odors emanating from your dew beaters. The set above comes from the famous shoemaker, Allen Edmonds.
Want to become strong like bull? Then you need a set of kettlebells. They're perfect for the man who's going to be looking to lose some lbs once the holiday eating fest is over and the new year is rung in. But the most fun part of giving the kettlebell as a gift? Watching your friend trying to lift his present off the floor.
Snow and Nealley has been making axes and mauls since the War Between the States (1864 to be exact). The axe heads are forged with fine grained steel and hand worked to give you superior cutting ability. The Snow and Nealley Axe pictured above is actually the same axe used by designer axe company Best Made Axe Co. But instead of costing $350 (yes, seriously $350) like they do at Best Made Axe Co, you can get it for $75 buying directly from Snow and Nealley. You just don't get the painted handle. Or the hipster cred. Which is not such a bad thing.
The perfect gift for the pipe smoking connoisseur in your life. A gentleman by the name of Andy Henderson makes these beautiful handcrafted smoking pipes in his barn in Kalamazoo, Michigan. Mr. Henderson has an interesting story. Pipe making isn't his full-time job; rather, he makes these handsome pipes in his spare time. His day job is running programs for adults with special needs, which according to Mr. Henderson "is more fun than most folks imagine and good for the heart as well." A talented craftsman and a man with a big heart! Support this upstanding gentleman by purchasing a pipe from him this Christmas.
Art of Manliness Swag
Art of Manliness Posters
Need something to hang up in your garage, office, or man room? How about one of our new awesomely manly Art of Manliness posters? We have two designs to choose from and both will inspire you to be a better man:
Click here to view larger image
Theodore Roosevelt "Man in the Arena"
Click here to view larger image
We're proponents of dressing well here on AoM, but you don't need to wear a suit and tie all the time. Sometimes it's fine to kick it in a t-shirt and jeans. And when you do, there are no better tees to sport than those that show your Art of Manliness pride.
We have 13 manly designs to choose from!
Calling cards are the kind of thing you always think about getting for yourself but somehow never get around to it. So why not ask for them for Christmas? We have plenty of designs to choose from.
Know a man who loves reading the Art of Manliness blog every day? Put the Art of Manliness book in his stocking. We published this bad boy last year, and it quickly became a bestseller on Amazon.com. It's full of some of the best articles from the site along with content you'll only find in the book. Everybody needs something enjoyable to read through while they relax on Christmas Day.
Note: The book is out of stock right now on Amazon.com but our publisher assures us it will be back in stock very soon and will ship before Christmas.
What are you hoping to get for Christmas? Do you have any other manly gift ideas? Share them with us in the comments!
Tags:
Gift Guides