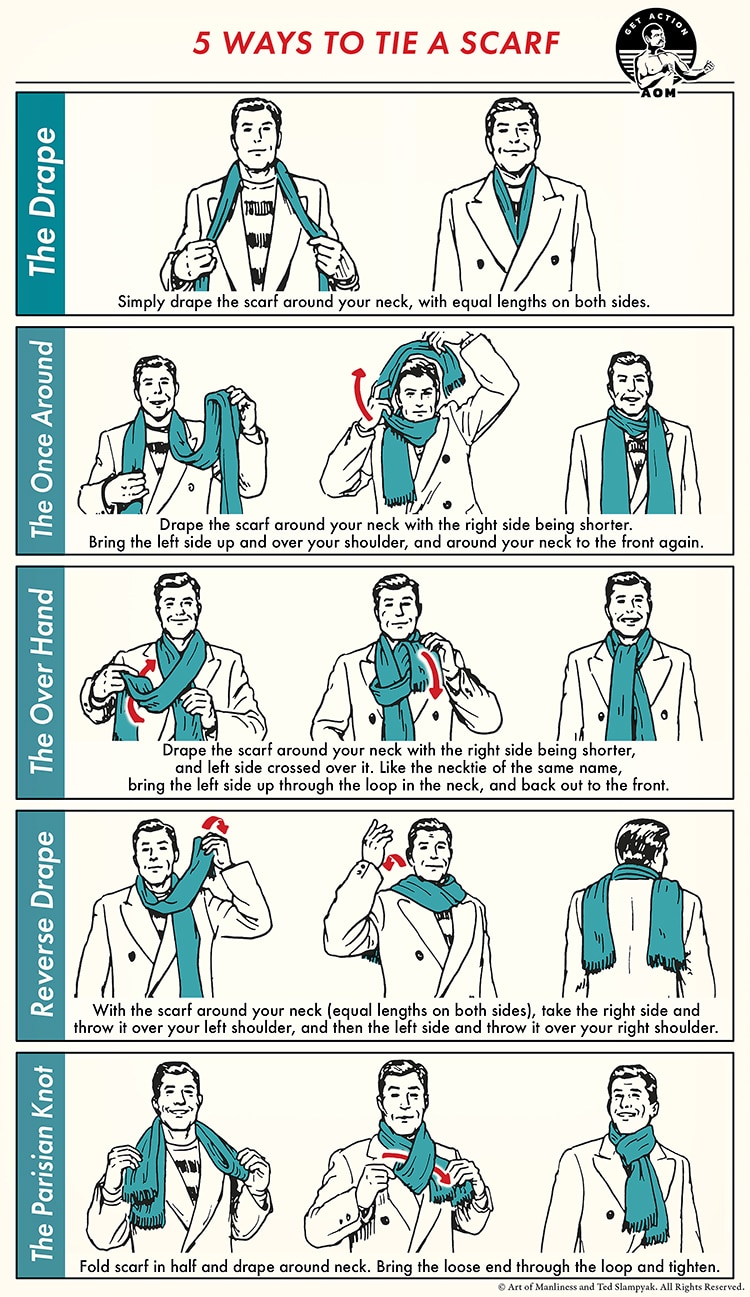 An important part of manhood has always been about having the competence to be effective in the world — having the breadth of skills, the savoir-faire, to handle any situation you find yourself in. With that in mind, each Sunday we'll be republishing one of the illustrated guides from our archives, so you can hone your manly know-how week by week.
Scarves are a great way to stay toasty warm when the winter winds come biting. But many men don't know how to tie a scarf in a masculine and confident way. There are actually a bunch of options to avail yourself of, the five best of which we've illustrated above.
The first three ways are for medium-length scarves and will serve you well in cool temperatures — above freezing and up into the 50s. The final two methods are for longer scarves and are better for days when the thermometer dips below freezing and things feel downright frigid.
Sport any of these different styles, and you'll be a dapper fellow about town. For more details on them, as well as two additional tying methods, check out this article.