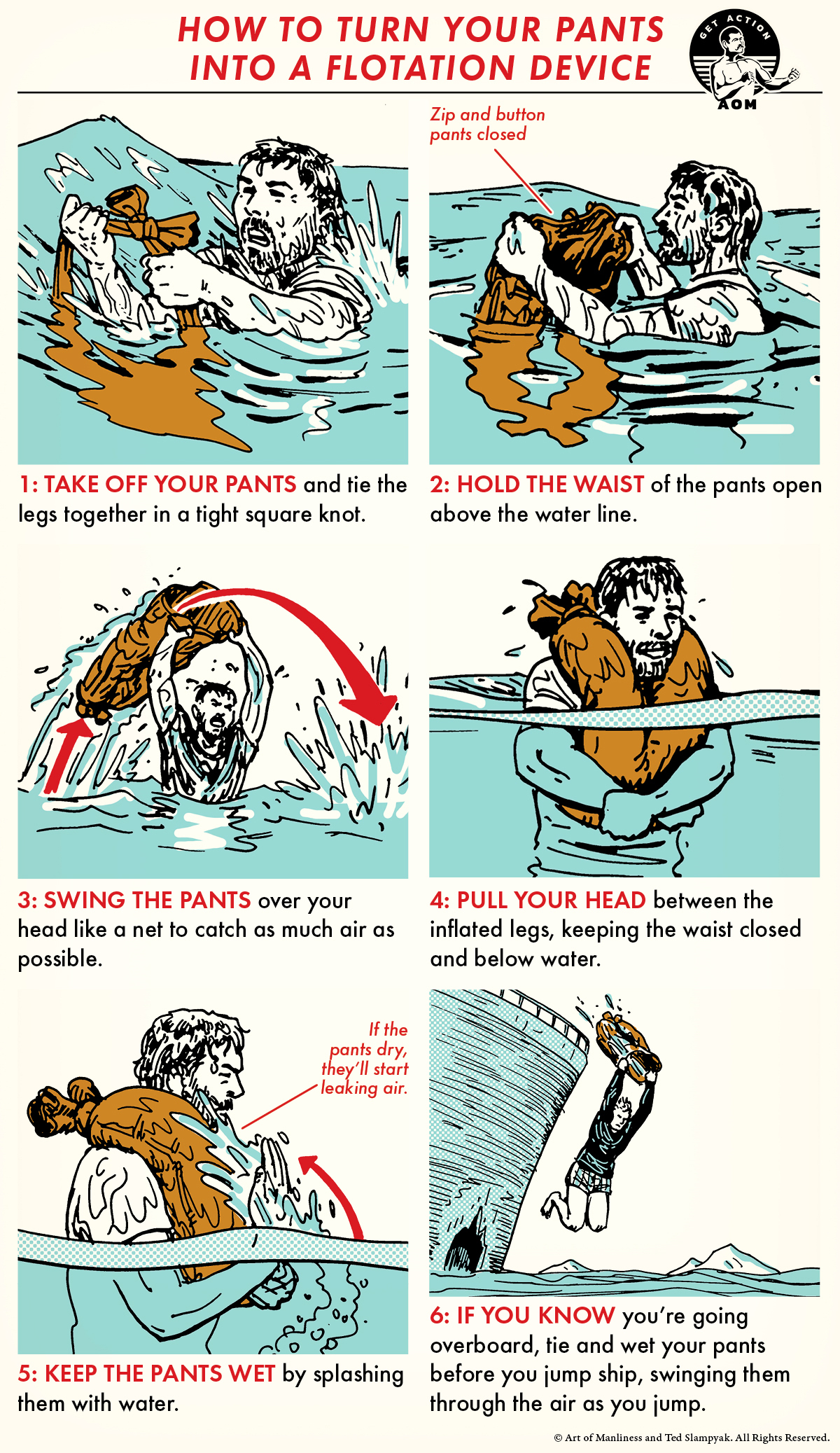 In 2019, Arne Murke and his brother were sailing off the coast of New Zealand, about to head east for an ocean-crossing trip that would eventually land them in Brazil. But they soon ran into bad weather. Massive swells and problems with their mainsail made the boat unstable, and Murke went overboard. His brother tried to toss him a life jacket, but it was quickly lost in the rough water.
Without a life jacket, and faced with the prospect of having to tread water for hours, or possibly days, Murke knew he was in trouble. So, he turned to a survival skill he had heard about years before: turning his pants into a flotation device. Four hours later, search and rescue teams found Murke, a little tired, but calm, bobbing in the waves with his inflated pants buoying him up.
Turning your pants into an ad-hoc life jacket seems a little funny, but is actually quite effective, and something that the US Navy and SEALs actively teach their sailors as a life-saving technique. If you find yourself overboard without a means to stay afloat, pray you're wearing pants, and follow these steps.
Like this illustrated guide? Then you're going to love our book The Illustrated Art of Manliness! Pick up a copy on Amazon.