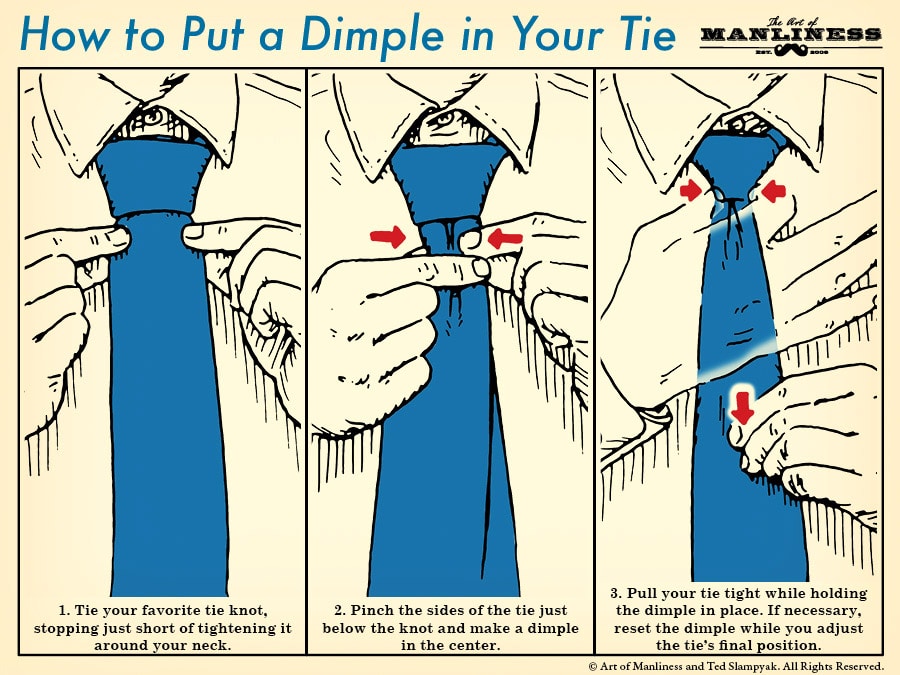 Whether it's a shiny set of cufflinks, a vibrant pocket square, or a stylish chronograph watch, it's the little things that make a man a gentleman when he dresses up for work or a special occasion. If you've already mastered how to tie a tie, consider stepping up your style game by adding a subtle dimple, sure to make you stand out in a room of flat Windsor knots.
Tie your favorite tie knot, stopping just short of tightening it around your neck.
Pinch the sides often just below the knot and make a dimple in the center.
Pull your tie tight while holding the dimple in place. If necessary, reset the sample the dimple while you adjust the tie's final position.
Like this illustrated guide? Then you're going to love our book The Illustrated Art of Manliness! Pick up a copy on Amazon.