The Art of Manliness Shop is stocked with items that are true, one-of-a-kind exclusives you can't find anywhere else. The selection of things available in our shop consists of reminders and tools for becoming a better man — gifts that are both enjoyable and useful, and will last for years to come. Purchases from the shop also help support the content we produce here at AoM.
Below we highlight some of our most popular items, but peruse the whole shop, as this is not an exhaustive list of the unique items available. And be sure to check the sale and clearance section. Once those items are gone, they're gone for good.
Thank you for supporting AoM!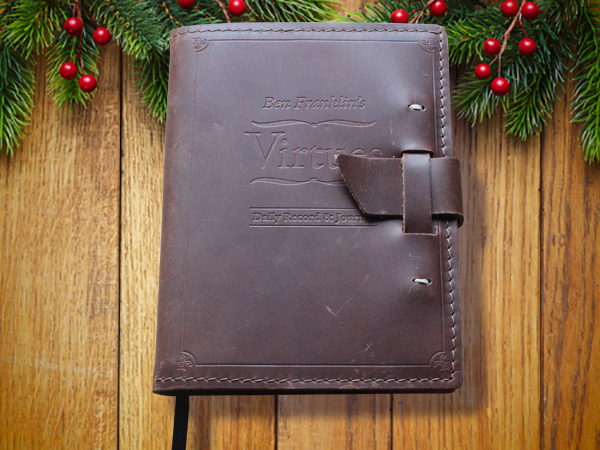 The Ben Franklin's Virtues Daily Record and Journal combines Franklin's daily schedule with the self-improvement chart he created for himself as a young man. This exclusive journal provides an individual with an incredible tool to improve his life and develop upstanding character, while also getting him more focused and organized with his day-to-day tasks.
The journal is divided into 13 weeks — one for each of Franklin's virtues — with each week containing an agenda and journal section for each day.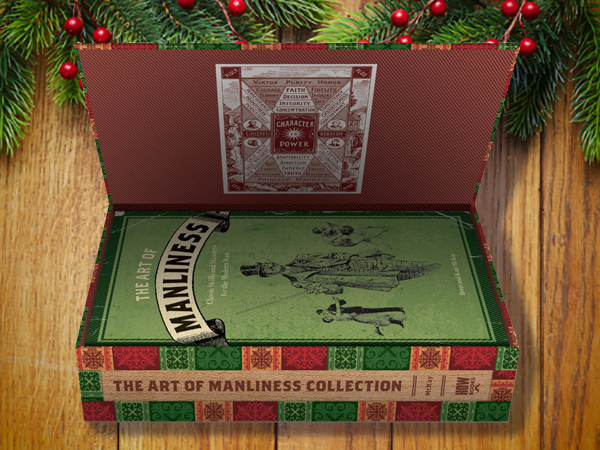 The Art of Manliness: Classic Skills and Manners for the Modern Man and The Art of Manliness — Manvotionals: Timeless Wisdom and Advice on Living the 7 Manly Virtues housed in a classic cigar box. The Art of Manliness Collection makes the perfect gift for any man (or soon-to-be man) who is conscious of leaving his mark on this world. Books are signed by Brett McKay.
Bonus: This box also includes 6 drink coasters with some manly quotes!
Buy Signed in the AoM Store | Buy on Amazon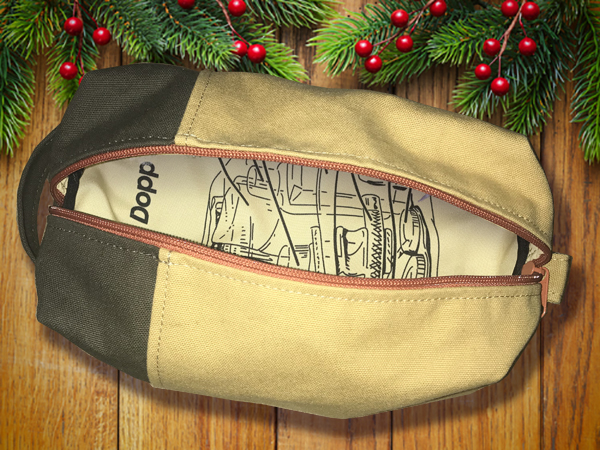 Every man should have a trusty Dopp kit for all his travels and adventures. And he should know how to keep that Dopp kit well-stocked. To help you remember what to put in yours before hitting the road, we've taken our popular "Anatomy of the Perfect Dopp Kit" illustrated guide and imprinted it on the lining of a handsome canvas Dopp kit.
With a single glance on the bottom of your kit, you can see what you need to pack. On the sides you'll see these items appear in enlarged form, so that the entire interior serves as a sharp, delight-inducing roadmap to Dopp kit-ology.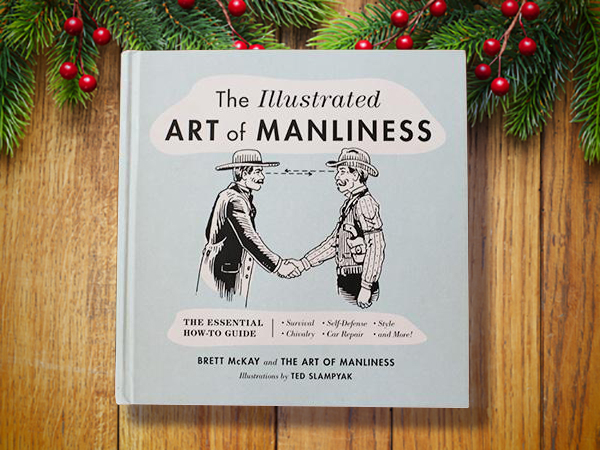 The Illustrated Art of Manliness distills more than 100 skills every modern man should know into an entertaining, easy-to-follow illustrated format. We've been told this book has proved really popular with kids — so buy a copy for the men-in-the-making in your life! (Though it does have a section about how a dad can be Santa for his kids, so it's best for children who no longer believe in Jolly Old St. Nick, or you can do what I did, and cut out that particular page with an X-Acto knife.) You can buy copies signed by Brett McKay through the store, and unsigned copies are also available on Amazon.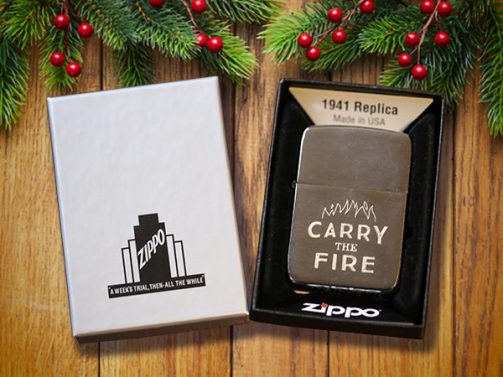 Give our "Carry the Fire" Zippo lighter to the man in your life who strives to choose idealism over cynicism, virtue over vice, decency over dereliction, and hope over hopelessness — who carries the fire of goodness and honor and seeks to pass it on to the next generation.
This exclusive lighter is an American-made Zippo 1941 Replica in the vintage style carried by WWII GIs. The lighter sports a silver, brushed chrome exterior onto the front of which "Carry the Fire" has been machine-etched right here in the USA.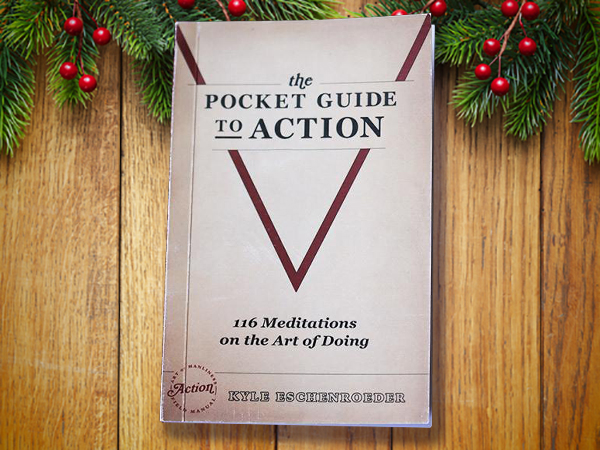 For the man who's ready to have a better year next year than the one he had this year, and is itching to move on his dreams, get him the The Pocket Guide to Action. It's packed with wisdom on how to turn one's abstract intentions into concrete actions, and finally pull the trigger on long-contemplated thoughts and plans.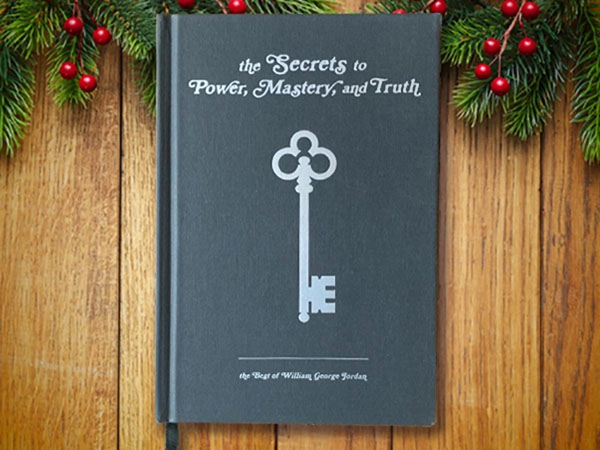 The Secrets to Power, Mastery, and Truth, is an anthology of the very best self-improvement essays of singularly gifted writer William George Jordan (1864-1928). He touches on many existential, philosophical, and personal development themes that have recently reemerged as popular principles in our own time, including Stoicism, simplicity, self-reliance, and the paramount importance of living truthfully.
Each of the essays are short and "devotional" in nature and rich in incisive, edifying insights that will help the reader see his life through a transformative lens. For the individual who seeks greater personal strength and character, sees the pursuit of self-development not as a shallow, superficial lark but a committed, lofty conquest, great treasures lie within.