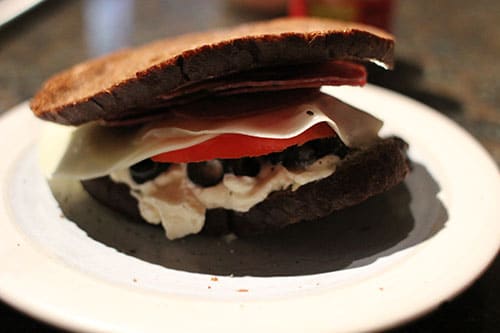 Welcome to Day #16 of the AoM sandwich project. Last month we asked readers for their best sandwich recommendations. Out of 483 submissions, we picked 20 to highlight here on the site each weekday during the month of April. At the end, we'll publish all the entries into an epic man-sandwich cookbook. Enjoy.
Today's Sandwich: Great-Grandpa's Salami Sandwich by Big Bad Moose
Today we get back to the basics with this fried salami sandwich submission from a reader who goes by Big Bad Moose. The simplicity of this submission is what drew me to it. Let's see how it tastes.
Ingredients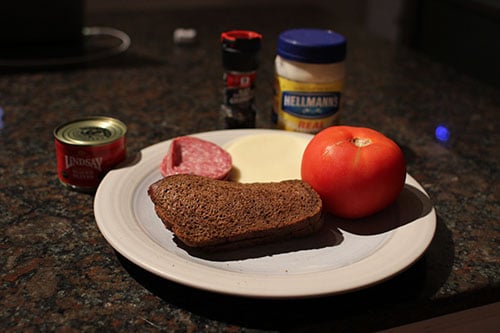 Rye bread
Butter
Salami (the thickness of half a deck of cards)
Provolone cheese
Mayo
Hot mustard or dijon
Sliced black olives
A thin slice of tomato
Step 1: Butter Bread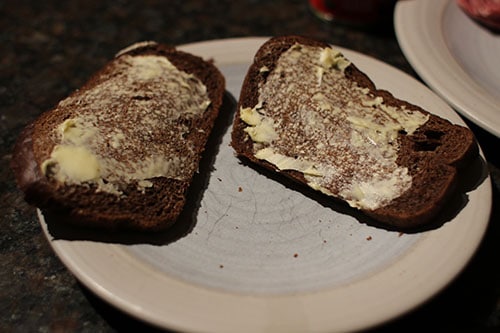 Step 2: Fry Salami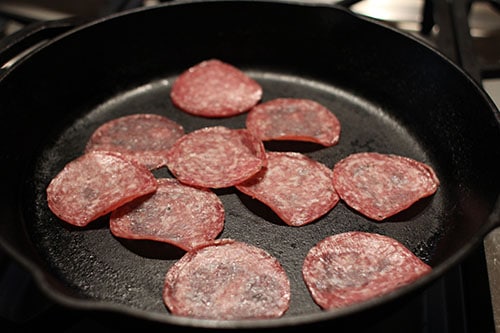 Step 3: Layer Salami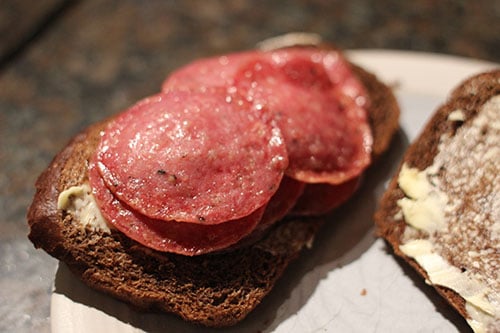 Step 4: Layer Cheese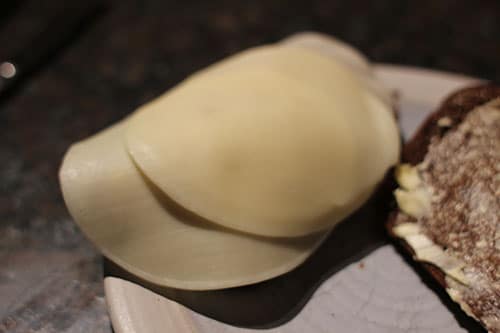 Step 5: Add Tomato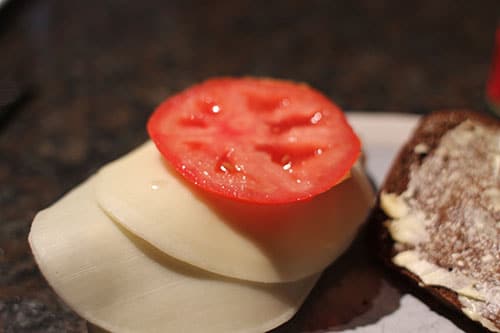 Step 6: Spread Generous Helping of Mayo and Add Mustard
Step 7: Add Sliced Olives and Black Pepper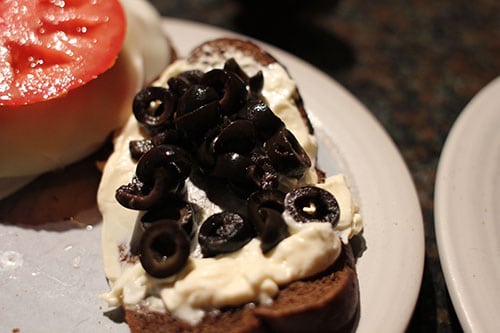 Finished Product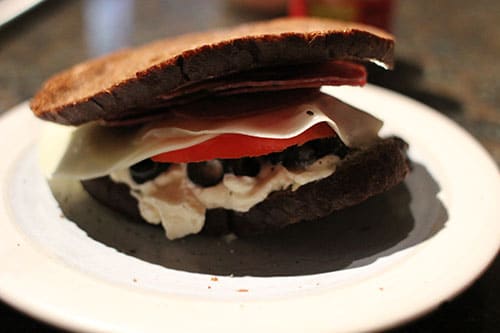 Taster's Notes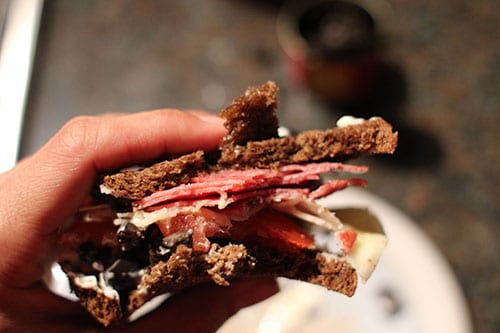 Big Bad Moose's great-grandpa sure did create a winner. This was a solid sandwich. One thing I've learned from this month of sandwich tasting is that frying deli meats kicks up the tastiness level another notch. The heat from the fried salami gave the provolone cheese just the right amount of melt. Kate tried this sandwich grilled with pumpernickel instead of rye and mustard without mayo and reported that it was also delicious.