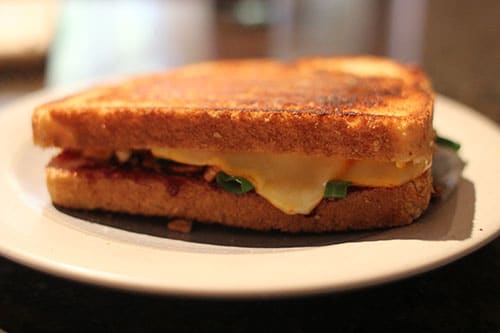 Welcome to Day #15 of the AoM sandwich project. Last month we asked readers for their best sandwich recommendations. Out of 483 submissions, we picked 20 to highlight here on the site each weekday during the month of April. At the end, we'll publish all the entries into an epic man-sandwich cookbook. Enjoy.
Today's Sandwich: The Grilled Cheese with a Twist by Luke
One of my criteria for picking which sandwiches to highlight this month was whether the sandwich moved me out of my personal sandwich comfort zone. That's why I picked this grilled cheese submission from Luke. It has a cheese I'm not all that familiar with (muenster) and it mixes raspberry preserves, pecans, and green onions together. If I saw this on a menu at a restaurant, I wouldn't give it a second look because of its weirdness and move right on to the meatier offerings. Here's to expanding gastronomical horizons. Let's see how Luke's sandwich pans out.
Ingredients
Bread (I used sourdough)
Butter
Raspberry preserves (homemade is best, but Smuckers will do)
4 slices of muenster cheese
Chopped pecans
Green onions
Step 1: Chop Green Onion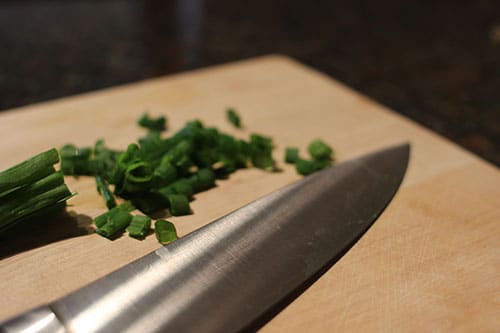 Step 2: Butter Bread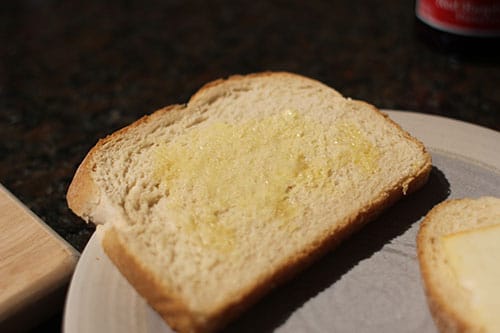 Step 3: Layer Cheese
Step 4: Spread Raspberry Preserve on the Other Slice of Bread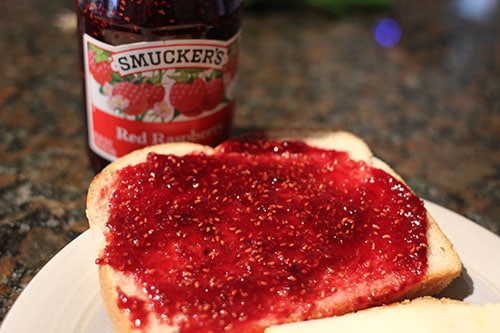 Step 5: Add Chopped Pecans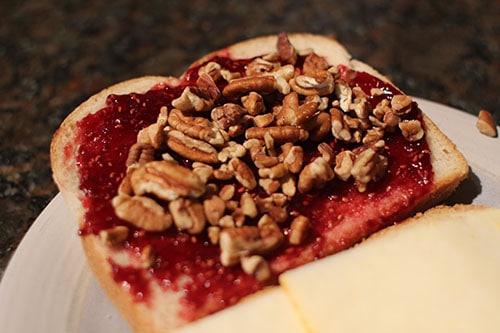 Step 6: Add Chopped Green Onion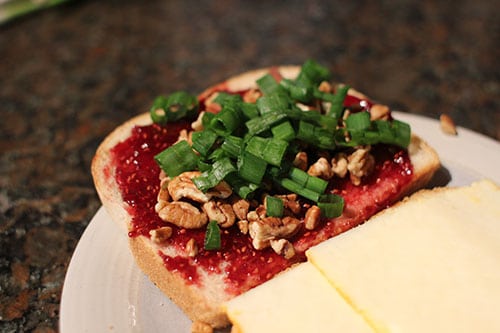 Step 7: Grill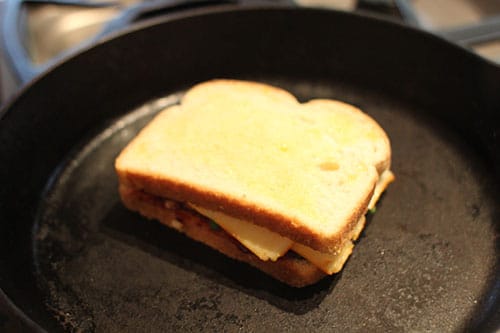 Finished Product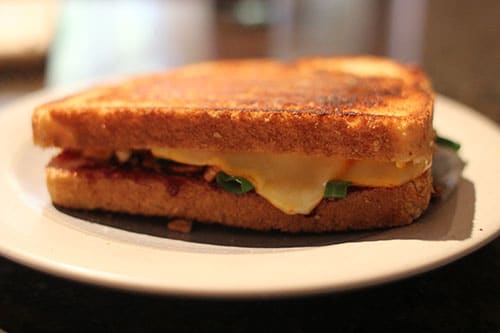 Taster's Notes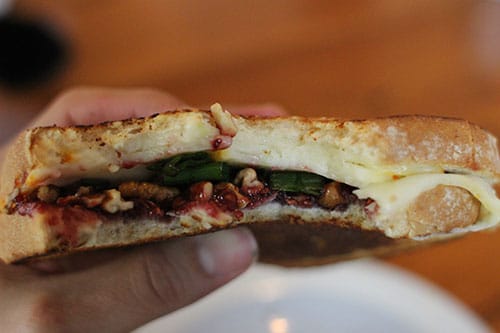 Sweet baby Teddy Roosevelt. This is one of the best sandwiches I've tasted during the month. All the flavors go together perfectly. Every bite has the right mixture of sweetness and umami. No one flavor overpowers the other. Also, muenster is my new favorite cheese. I can't wait to make this again.