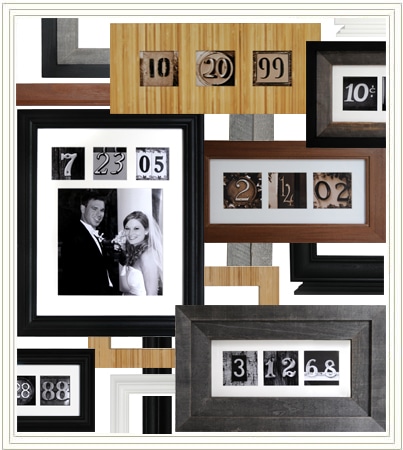 Last year for Valentine's Day we ran a giveaway with the fine folks at Frame the Date; it got such a great response and I'm such a fan of this gift idea, that we decided to bring it back again.
The reason I dig Frame the Date so much is that I know it can be incredibly hard for men to think of a romantic, classy, meaningful, creative, non-cliched Valentine's Day (or any occasion) gift for the women in their lives. And yet Frame the Date manages to be all of those things. It really takes the guesswork out of what to get your gal this year.
What Is Frame the Date?
With Frame the Date you first pick a date such as the date of your anniversary, her birthday, the birthday of your child, etc. Then you pick from one of several handmade frame designs. Next, you choose from a diverse selection of quality, original photographs of numbers to represent your special date. These numbers were shot around the world, and the styles range from rustic to urban to traditional.
You can choose to frame just the numbers, like this: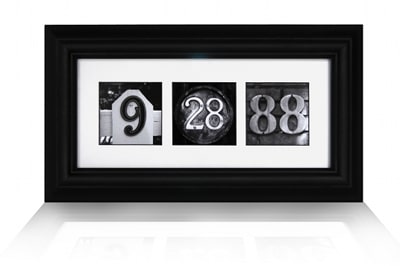 Or include a picture as well, like this: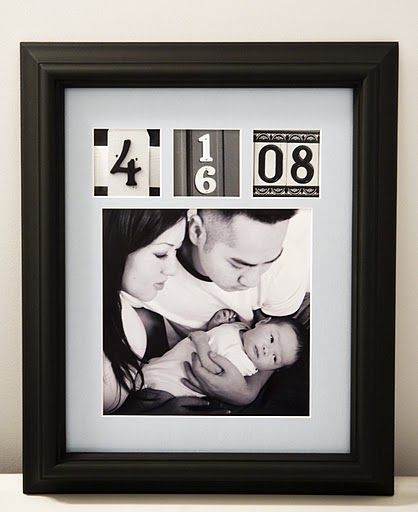 The final product is a handsome piece of art, designed by you, ready to be hung in your home and serve as a daily reminder of you and your sweetheart's special day. Nice, right?
Frame the Date is giving away any one of their products to a lucky AoM reader. Want to win? Read on.
How to Enter the Frame the Date Contest
Leave a comment telling us what date you'd like to get framed. That's it. We'll randomly draw one comment to be the winner.
Everyone who enters will be sent a discount code for 10% off any of Frame the Date's products during the month of February. Bonus!
Giveaway ends Jan. 31 at 10:00 pm CST.
Winner of the giveaway will be announced on the AoM Trunk.
Last updated: February 2, 2011