Happy Election Day! If you live in the United States, make sure to exercise your civic duty and vote. If you're worried about long lines, use that time effectively by reading a book or maybe doing some push-ups. October was another great month at The Art of Manliness. We're up to 22,000 subscribers who are making awesome contributions to the site. Thank you everyone for your comments, posts suggestions, and encouragement.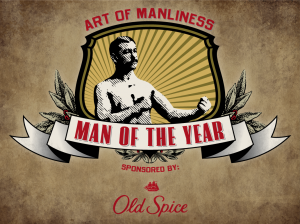 The biggest news on the site was the announcement of the 2008 Art of Manliness Man of the Year Award sponsored by Old Spice. We're looking to honor everyday men who exemplify the best in manliness. The winner of the Man of the Year contest will receive $2,000 in cold hard cash and an awesome stash of Old Spice products. Right now, we're taking nominations. You just have until this Sunday, November 9 to enter your nominee.
We'll narrow down the nominees to 10 manly finalists and open up voting to the public on November 24. If you know someone who you think deserves to be recognized for the manliness they demonstrate make sure to nominate them before Sunday.
Most Popular Posts
Here are October's most popular posts based on traffic:
Man Cookbook (Download one today by subscribing)
The Art of Thank You Note Writing
What's Crackin' in the Forums
If you haven't already, make sure to sign up for the Art of Manliness forums and take part in the discussion there. You can register here.
Is it unmanly to let your wife handle all the family finances?
Does anyone else feel they have no direction in life?
Become an Evangelist of Manliness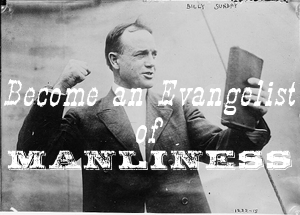 The success of this site is because of you. Thank you for spreading the word about the site. I have gotten several inquiries on how people can help spread the word about the site. In response to these questions, I've created a section on how to "Become an Evangelist of Manliness." There I offer some suggestions on how you can become an ordained evangelist of manliness so you can help man up a world wallowing in unmanliness. Check it out and try a few things. I'd really appreciate it.