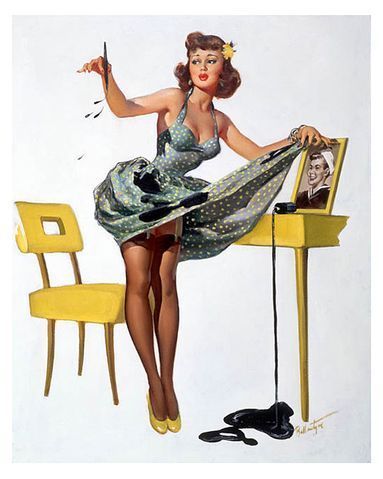 Believe it or not, your grandpa is a red blooded male, just like you. And just like you, he appreciates the beauty of women. When he was your age, he snuck a peak at the latest cover girls on the newsstands or went to the movies to see the latest beauty grace the silver screen. Unlike you, your grandpa grew up in a time when women were women. Unfortunately, the women who get idolized by the media today look and act nothing like women. Today's female celebrities have traded their womanly figure for sickly rail thin bodies, and they take pride in their promiscuous and skanky reputations. Your grandpa's babes had curves and class.
So today we'd like to raise a toast to the women who caught the eye of our grandpas.
Vargas Girls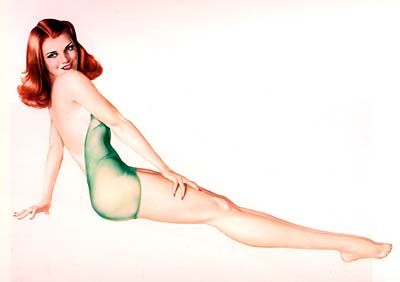 If your Grandpa flew a plane in the Big One, one of these lovely ladies probably graced the nose of his bomber. The Vargas Girls are the iconic pin-ups of Alberto Vargas. Vargas set the standard for pinup artists. He utilized a combination of watercolors and airbrush techniques to give his pinup girls their distinct soft look. While the Vargas Girls are definitely sexy, there was no nudity. Vargas understood the power of imagination.
When I was in high school, I had a Vargas Girl calendar hanging up in my room. One year when my grandpa was visiting us for Thanksgiving, he saw the calendar, took it down, and flipped through it reminiscing about his days as a soldier during WWII. I could see a faint smile on his lips and a twinkle in his eye as he did so.
Betty Grable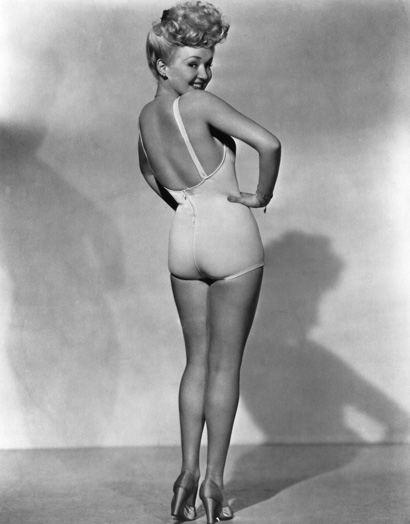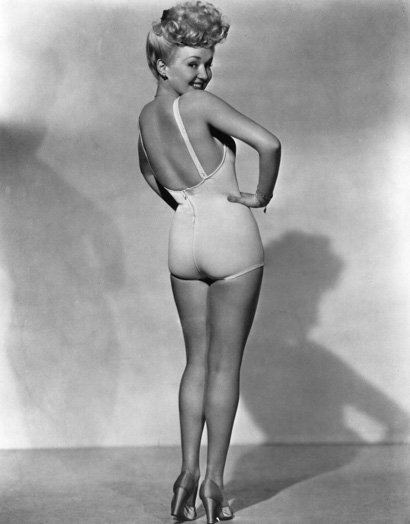 This gal had such amazing gams that her studio insured them for $1 million at Lloyds of London. Pictures of Ms. Grable and her famous legs were pinned up over the bunks of millions of GIs during WWII. Besides showing off her legs, Betty Grable was a leading lady in films like Moon over Miami and the aptly titled Pin Up Girl. Because of her beauty and her iconic pinup photo, she became the highest paid female star during the 1940s.
Grace Kelly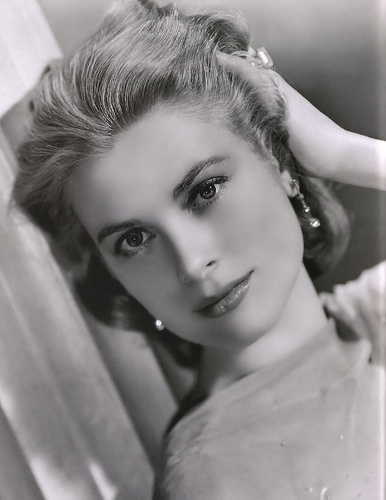 No woman epitomizes the combination of graceful beauty and undeniable talent like Grace Kelly. She starred in three Alfred Hitchcock films: To Catch a Thief, Dial M for Murder, and Rear Window. And she won an Oscar for her work with Bing Crosby in The Country Girl. Despite being such a winning leading lady, Grace Kelly left the movie industry when she married Prince Rainer III and became the Princess of Monaco.
Watch any film with Grace Kelly in it. Don't be surprised if you catch your jaw dropping as you exclaim, "Damn! She is beautiful!" whenever she enters a scene.
Marilyn Monroe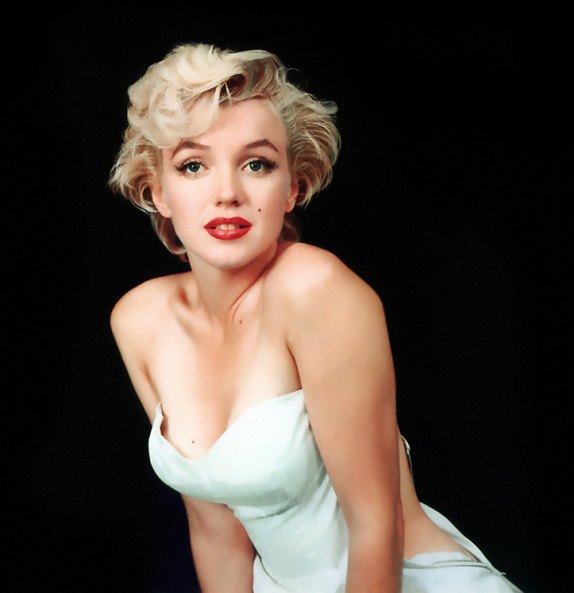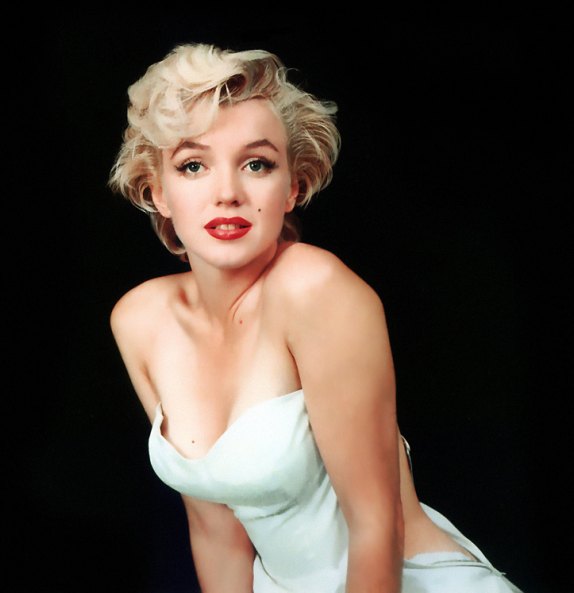 Even 50 years after her tragic death, Marilyn Monroe still has a hold on the American psyche. People have been imitating Monroe's iconic film and photo scenes for decades. Madonna's "Material Girl" video? It's just an updated version of Monroe's rendition of "Diamonds Are a Girl's Best Friend" in Gentleman Prefer Blonds. Anna Nicole Smith? Just another not so good looking Marilyn lookalike. Try as they might, no woman today can hold a candle to Marilyn's legend and mystery.
Gil Elvgren Girls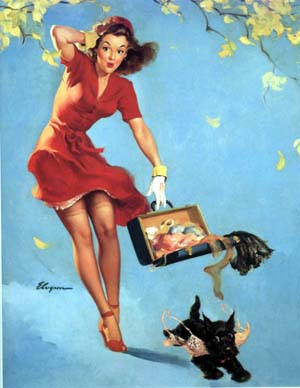 When our grandpas were overseas kicking butt and saving the free world, the girls they left waving from some porch helped inspire them. The pinup girls of Gil Elvgren represented the sweet and innocent "girl next door" that American GIs thought about and fought for. Women in Elvgren's art are usually depicted in embarrassing, but sexily charming situations. Frequently, it's a gust of wind that lifts her skirt up just enough to show a nice pair of legs.
Lauren Bacall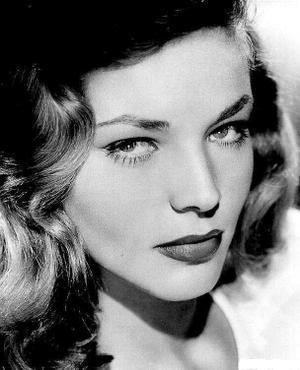 The mysterious woman. You've seen this type. Her sultry looks and come hither stare makes you want to know more about her. Lauren Bacall's magnetic charm attracted millions of men throughout the 40s and 50s. Not only did Ms. Bacall have those sultry looks, she had that sexy raspy voice to match. Bacall is best known for teaming up with manly actor Humphrey Bogart in several films, including The Big Sleep and Dark Passage. Even a star like Bogart couldn't resist Bacall's allure; drawn to her stunning looks and charming personality, they ended up getting hitched in 1945.
Gibson Girl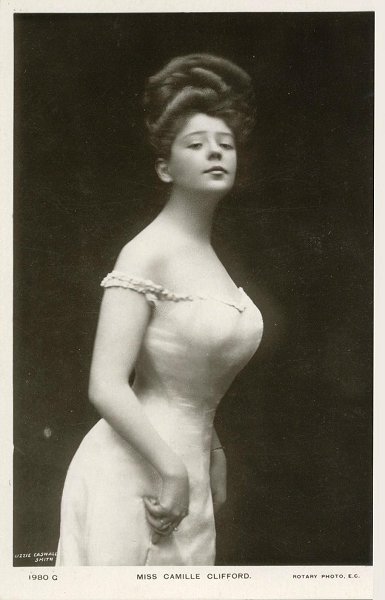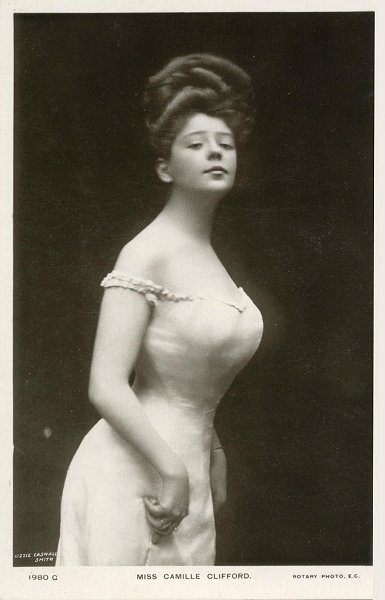 The Gibson Girl was probably one of you great grandpa's babes. The Gibson Girl was the creation of illustrator Charles Dana Gibson at the turn of the 20th Century. The Gibson Girl personified the ideal woman of the 19th and early 20th century. She was tall, slender, and big bosomed. Additionally, the Gibson Girl piled her long hair on her head to expose her graceful swan like neck. Back then, that was enough to get a gentleman's heart pumping. The Gibson Girl was used to sell everything from saucers and tea cups to pillow covers and fans.
Doris Day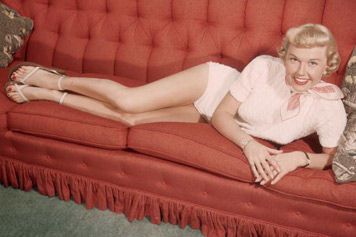 Doris Day was what the entertainment industry now calls the "Triple Threat." She could sing, dance, and act. Most importantly she could do them all marvelously. The other secret weapon to her prolific career was her sweet girl next door looks. Studios took advantage of this and often portrayed her as a wholesome girl in romantic comedies. While Day acted in over 39 films, some of her more famous ones include Teacher's Pet, Pillow Talk, and Young at Heart co-starring Frank Sinatra. Doris Day represented the innocent girl. The girl that every man wants to take home to mother and settle down with.
Rita Hayworth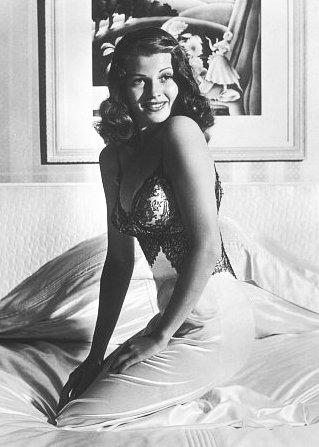 What do you get when you combine a Spanish flamenco dancer and a Ziegfeld girl? Drop dead gorgeous Rita Hayworth, that's what. The iconic pic in Life magazine showing Hayworth kneeling on her bed in a silk and lace nightgown made her another morale boosting pin-up girl during WWII.
Check out this clip from the film Gilda.
Hayworth's discrete sex appeal shines through as she does a strip tease while singing "Put the Blame on Mame." But here's the deal: the only thing she takes off are her gloves. Yeah, that's it! Yet it's still incredibly sexy. Women of the 21st century, take note: it is possible to be sexy without being immodest and skanky. It's all about attitude and the way you carry yourself.
Maureen O'Hara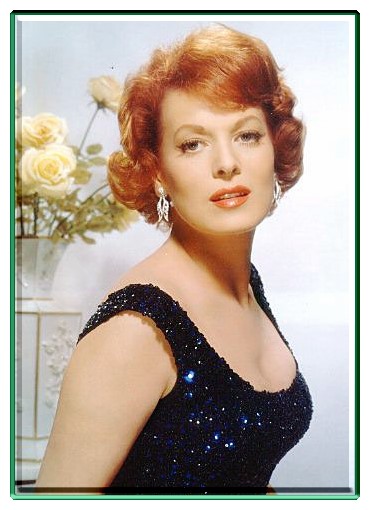 When your grandpa went to go see a film starring manly actor John Wayne, they were probably also treated to the beautiful Maureen O'Hara. This red headed Irish lass, starred in five, count em, five John Wayne films: Rio Grande, The Quiet Man, The Wings of Eagles, McLintock (which I saw countless times growing up because it's my mom's favorite movie), and Big Jake. She's also famous for playing the mom in The Parent Trap; the original one. Not the crappy one with Lindsey Lohan. O'Hara's characters were always strong willed and independent, which only added to her appeal.
Hedy Lamarr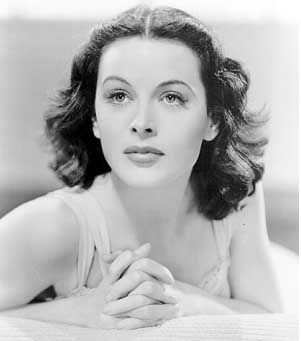 Hedy Lamarr wasn't just a pretty face who could act. This dame had a first rate head on her shoulders. She co-invented an early form of spread spectrum encoding. What is spread spectrum encoding you ask? You know that little do-hickey you call a cell phone? Or the wifi you use to read Art of Manliness while sipping your coffee? Spread spectrum encoding was the predecessor that made these technologies possible. When Miss Lamarr wasn't busy inventing awesome technology, she was strutting her stuff in films like Samson and Delilah and Tortilla Flat.
Veronica Lake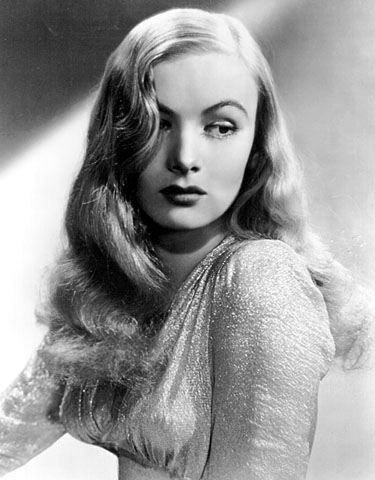 Remember Jessica Rabbit's trademark hair style? That whole bangs-covering-her-right-eye thing that somehow made a cartoon character sexy and mysterious? Well, guess what? A real life flesh and blood lady inspired that look and her name is Veronica Lake. Veronica Lake graced the silver screen in several popular 1940s films like Sullivan's Travels and This Gun for Hire. This petite beauty (she stood only 4 ft. 11 in tall) also garnered a large fan base among American GIs who couldn't get enough of the pin-up girl with a peekaboo hairstyle.
Your Grandma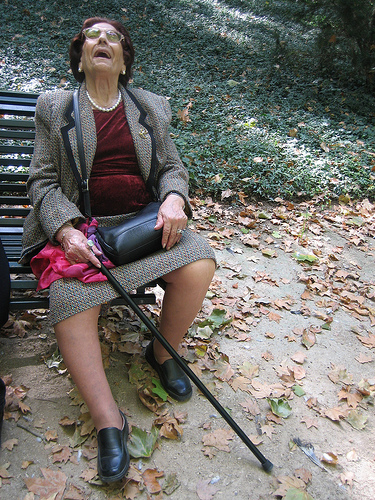 Your grandma? That sweet little old lady that makes you cookies and sends you savings bonds for your birthday? You're damn right. Your grandpa thought your grandma was a total babe. She was the babe of all babes. Think about it, Jack. If he didn't think your grandma was a babe, you wouldn't be reading this article right now. I'm sure the first time gramps saw your sweet little granny looking all cute and perky in her bobby socks and saddle shoes, he gave her the look over, thought "hubba hubba!" and immediately took her to the nearest soda fountain to sip Coca-Cola from one glass with two straws. And even as your grandma got wrinkly and saggy, she stayed beautiful and alluring in his eyes. So here's to you grandma for being grandpa's greatest babe.