Movember starts tomorrow! If you haven't joined the AoM Movember Team, please do! It's your chance to grow a kick butt mustache and raise some money for men's health. It's a win-win!
To help you choose a mustache style, AoM illustrator Ted Slampyak has created this nice chart featuring John L. Sullivan as the model.
Which mustache will you be growing?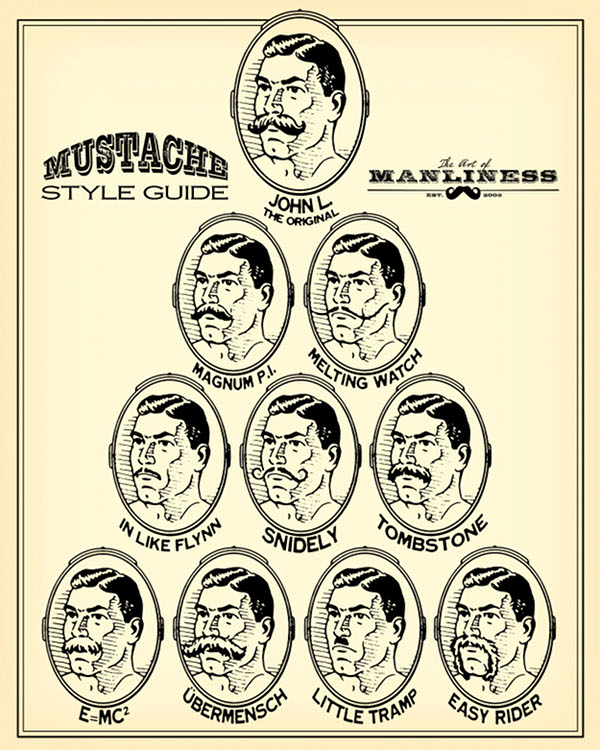 Illustration by Ted Slampyak
John L
Magnum P.L.
Melting watch
In like Flynn
Snidely
Tombstone
E=MC^2
Ubermensch
Little Tramp
Easy Rider