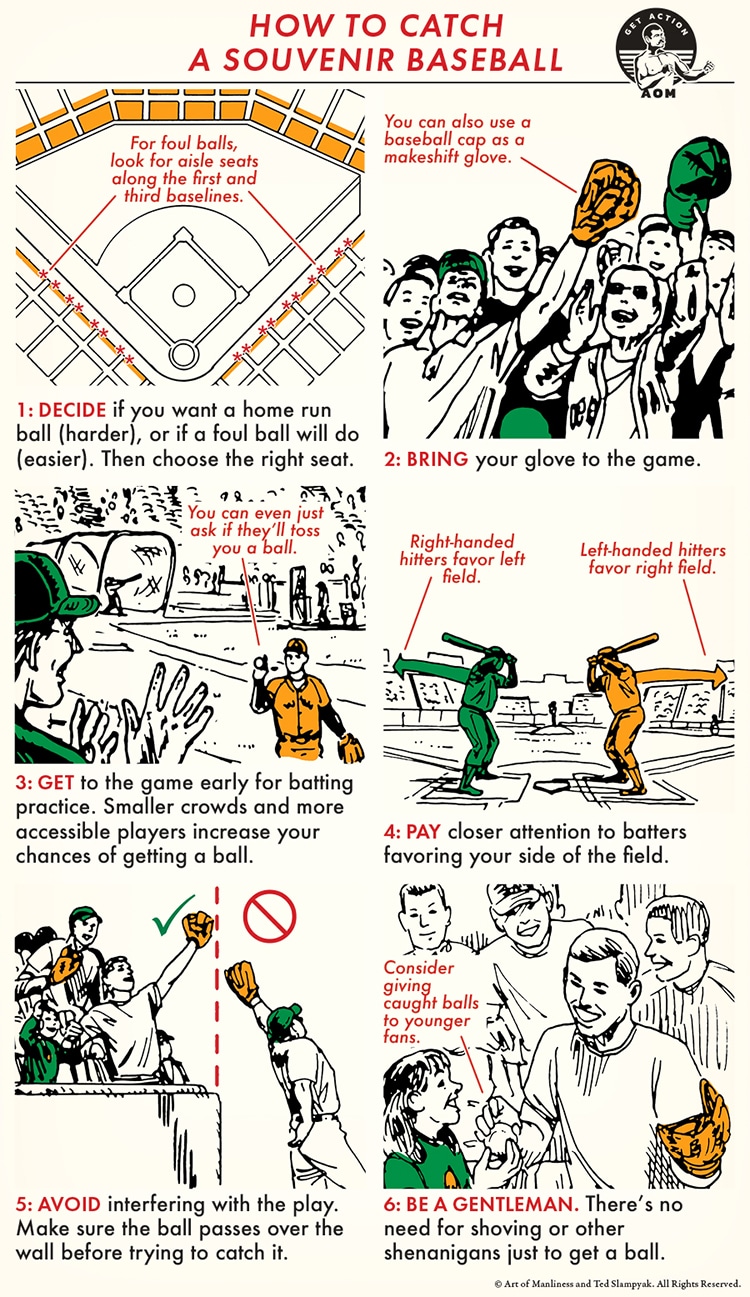 An important part of manhood has always been about having the competence to be effective in the world — having the breadth of skills, the savoir-faire, to handle any situation you find yourself in. With that in mind, each Sunday we'll be republishing one of the illustrated guides from our archives, so you can hone your manly know-how week by week.
On any given game night, it's estimated that over 100 baseballs are used during a 9-inning celebration of America's favorite pastime. For fans, every wall-clearing home run and errant foul ball represents an opportunity to take home a one-of-a-kind keepsake. If you're looking to catch your next prized possession, consider starting your search well before the ump yells "Play ball!"
Like this illustrated guide? Then you're going to love our book The Illustrated Art of Manliness! Pick up a copy on Amazon.
Tags:
Sports