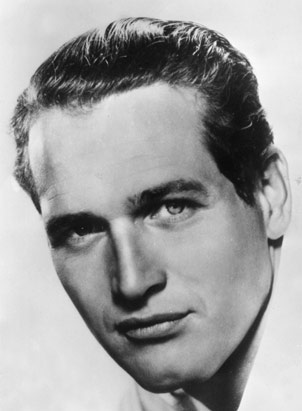 Today, the great American actor Paul Newman died of cancer in his Connecticut home. He was 83. I've always been a fan of Paul Newman. He's one of the last of the great manly movie stars. Newman played some of the manliest characters in American cinema and played them well, infusing each one with a cool, manly confidence.
But Mr. Newman was more than an actor.
He served in the Navy during World War II, directed and produced movies, raced cars, started a successful business, and became a generous philanthropist.
Dashing and handsome, Newman had the opportunity to hook up with any woman he wanted. Yet he was a devoted husband to his wife of 50 years, Joanne Woodward. When asked why he stayed faithful to his wife, Paul would respond, "Why go out for hamburger when you have steak at home?" If only more of today's philandering actors would follow Mr. Newman's example.
We'll miss Mr. Newman. But thankfully, he has left us a catalog of films that show manliness in action. I know his legacy will continue and that his films will influence another generation of men.
Below, I've included a short list of Mr. Newman's manliest movies and a flim clip from each one. I hope you enjoy.
Butch Cassidy and the Sundance Kid
The Hustler

Cool Hand Luke (one of my all time favorites)

The Sting

Slap Shot

The Towering Inferno