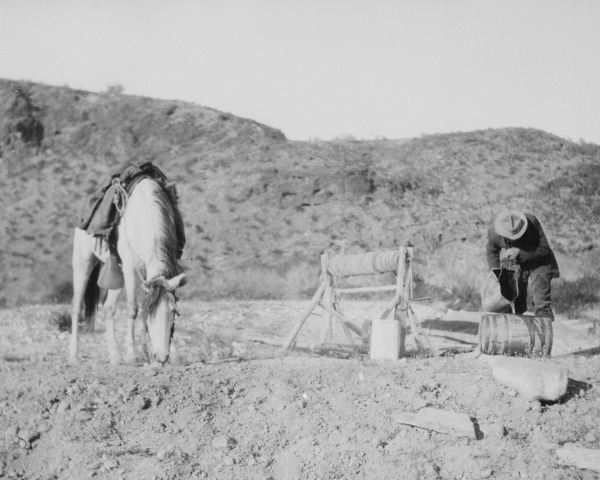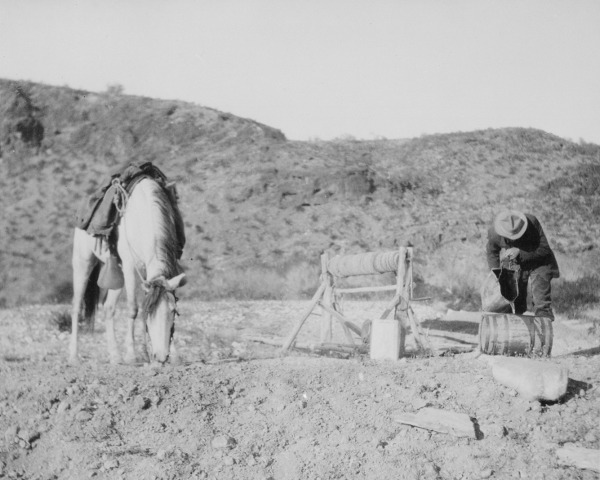 In the modern world, it often seems like it's harder than ever to accomplish your goals.
It seems like everyone has already done the thing you want to do — that your idea is already out there, that your niche is beyond saturated.
Want to start a blog? You're up against a million rivals. Thinking about starting a podcast? So is everyone else and their mom. Hoping to write a book? With the advent of self-publishing, you're not only up against authors approved by major publishing houses, but anyone, anywhere, with a laptop. Want to become a YouTube star? Better hope you get noticed next to the thousands of other folks uploading new videos every day.
There's seemingly a million graphic designers, a million wannabe filmmakers, a million other, probably more qualified candidates gunning for the same job you want.
And that's just in the marketplace. In your personal life, the competition can feel equally fierce. In the days of yore, you were just competing against people in your college or church to win the attention of a lady. Now you're up against every Tom, Dick, and Harry on Tinder. The dating marketplace hypothetically stretches beyond your community to encompass your whole state, maybe even the whole country.
Yes, in both economic and personal spheres, demand seems high, and resources seem scarce. It's enough to make you decide to give up and not try in the first place.
Yet this feeling of scarcity is just an illusion, a myth.
In truth, there's never been a more opportune time to live. Not only because it's never been cheaper and easier to write a book, share your art, or start a business, but because the average person's ability to execute on the basics has never been in such short supply.
While opportunities to achieve your goals aren't as scarce as you think, there are areas where true scarcity does exist: in common sense, in social skills, in manners, in reliability. There's a dearth of people who know, or have the will, to do the stupidly easy stuff to be charming and successful.
Let me give you just one example. Both off the air and on, guests of my podcast will tell me, "I can tell you actually read my book before this interview and I really appreciate that. It's so rare." I don't bring this up to toot my own horn, but rather to point out how ridiculous it is that this might even be something worthy of mention! An interviewer reading someone's work before asking them questions about it would seem like the barest of bare minimum job requirements — a prerequisite rather than something above and beyond. And yet the majority of podcasters aren't even taking care of this most basic of basics.
There are tons of people doing what you want to do, but how are they executing? In 90% of cases, not as well as they could be.
That's your opening. And such openings are absolutely everywhere.
To take advantage of opportunities, people typically concentrate on stuff like building up their resume — going to the best school or getting the right internship. And certainly, these things can help.
But what's missed is that it's often doing stupidly easy stuff that's going to allow you to make friends and land your dream job. It's doing the stupidly easy stuff that almost no one else is doing that can most readily set you apart from the pack, and up for success.
What is some of that stupidly easy stuff? Below you'll find a (non-exhaustive) list of the things it's hard to believe people don't do more often, and which have a huge ROI because most people can't be bothered.
1. Send a thank you text when you get home from a nice party/date. In my opinion, this is the #1 easiest and best way to be a more charming texter. Yet almost no one does it. When someone has you over for dinner, or you take someone out on a date, once you part ways, they typically worry a bit as to whether or not you had a good time. And a party host wants to know their effort to throw the shindig was appreciated. So even if you thank your date/host in person at the end of the evening, once you get home, shoot them a confirming text saying, "Thanks again for the delicious dinner. We had such a good time!" Trust me on this, it's stupidly, stupidly charming.
2. Write handwritten thank you notes, always and often. When an occasion was especially nice, instead of sending a text, write the person a handwritten thank you note and stick it in the mail. And send handwritten thank you notes for anything and everything else. Received a gift? Thank you note. Job interview? Thank you note. Someone helped you move? Thank you note. Someone went to bat for you at work? Thank you note.
Thank you note writing has become such a lost art, and receiving snail mail is so delightful, that sending handwritten appreciation has become one of the most effective ways to set yourself apart from the pack.
3. Edit your emails/texts before sending. No one ever catches all of the spelling and grammatical mistakes contained within their communications, but giving your texts and emails a couple reads before you hit send will tighten things up. These "clean" missives significantly contribute to making a winning digital impression.
4. Know how to make small talk. We spend so much time behind screens, that when we finally meet people face-to-face, our conversation can often be awkward and stilted. But being comfortable with small talk opens a tremendous amount of doors; sure, it starts out with the superficial, but it's the on-ramp to deeper discussions — the pathway to relationships with potential lovers, new friends, and future employers. Fortunately, once you know the simple methodology that makes small talk flow, it's easy to master.
5. Don't be a conversational narcissist. Related to the above. The only kind of talk many people know how to make these days, is about themselves. Someone who knows how to listen and ask good questions comes off as stupidly charming.
6. Don't look at your phone during a conversation. In an age of scattered attention, a person who can concentrate their attention on you, and fight the urge to look at their phone while you eat or talk — someone who can make you feel like the most important person in the room — is a charmer par excellence.
Can't seem to pry yourself away? Check out our complete guide to breaking your smartphone habit.
7. Dress well for a job interview. You don't have to show up to a job interview in a three-piece suit (unless the position calls for it); overdressing can make as poor a first impression as under-dressing. But showing up dressed just one notch above what current employees at the company wear will immediately set you apart from many other candidates. Well-shined shoes, a pressed shirt, and good hygiene will help too.
8. Come to a job interview prepared to ask questions of the interviewer. Whenever we post this article on "10 Questions to Ask in a Job Interview," HR folks always weigh in with how "amazed" they are at the number of candidates who stare blankly when asked at the end of an interview, "Do you have any questions for us?" Know some questions to ask going in.
9. Take a woman on a real date. In a landscape of "What's up"? texts and non-committal hang outs, taking a lady on a real date puts you head and shoulders above other suitors. What constitutes a real date? Watch this video and remember the 3 P's: Planned, Paired Off, and Paid For.
10. Offer a sincere apology when you mess up. My generation seems to struggle with saying "I'm sorry" when they make a mistake. Numerous times I've had my order messed up at a restaurant, and when I bring it to the attention of the waiter or manager, they just shrug, say "Okay," and fix it, without saying, "I'm sorry about that." Then the other day an order of mine got messed up, and the manager took a totally different tack — comping my whole meal and bringing me a free dessert. That kind of treatment is so rare, it was unbelievably winning. I even found the manager after my meal to tell her so, and let her know I would specifically make an effort to return because of her gesture.
As it goes in the restaurant biz, so it goes with everything else. Most of your fellow employees will just say "Okay" when an error is brought to their attention. Offering a sincere apology that demonstrates you take responsibility and understand where you messed up and how it affects the company, will easily set you apart (so will immediately trying to make it right and preventing it from happening again).
And in your personal life, apologizing when you stumble is stupidly endearing. You'll probably mess up again, and often with the same issue, but even when you can't completely overcome your flaws, showing you're at least completely aware of them goes a long, long way.
11. Follow through. I get a lot of emails from guys who want to do something with the Art of Manliness, like write a guest article or strike up a business partnership. They are excited! They are passionate! They are…MIA. They never follow-up or follow-through on their idea. I've often wondered what happens between their excited initial email, and their descent into silence. But whatever it is, it can easily be avoided by those committed to following through.
12. Be reliable. No quality today can more readily set you apart from your peers than reliability. Doing the follow-through just mentioned. Showing up on time (and just plain showing up). Meeting deadlines. Managing expectations and not overpromising. Promptly responding to emails. Keeping your word.
Are freelance graphic designers, artists, video/audio editors, app developers, programmers, contractors, etc. a dime a dozen? Surely. But a reliable creative professional or handyman? A pink unicorn. If you couple talent and skill with reliability, it's stupidly easy to dominate your competition and your niche.
When you survey the economic and dating markets, they can seem incredibly oversaturated. Demand seems high and resources seem scarce. But when you take a closer look, you'll find that while there are plenty of people all grasping after the same thing, there are only a few executing well on the attempt. Setting yourself apart isn't complicated or hard; it often involves simply doing the stupidly easy stuff that everyone else overlooks.
Their obtusity is your gain; see through the myth of scarcity, take care of the basics, and the world is your oyster.