Our ancestors were able to navigate long distances, find water, and even predict the weather simply by looking at their environment. My guest today says we still have this nature instinct inside of us and with a little practice, we can revive it.
His name is Tristan Gooley, he's an outdoorsman and author, and his latest book is The Nature Instinct: Learn to Find Direction, Sense Danger, and Even Guess Nature's Next Move—Faster Than Thought. Today on the show we discuss how humans have the ability to simply look at something in nature and immediately see direction, time, or weather conditions. While modern humans have lost this ability, Tristan makes the case that with some practice, anyone can re-learn it. We then discuss how learning how to read nature intuitively makes us more engaged with our surroundings and able to see more significance in our environment. Tristan then shares signs to look for in nature to anticipate animal behavior, find water, and predict the weather. After listening to this show, you'll never look at squirrels the same way.
Show Highlights
Developing your intuition in the outdoors
How pattern recognition plays a part in our relationship to nature
How long does it take to re-learn this "nature instinct"?
What hunting and animal observation can tell you about nature
What's the benefit of learning these skills?
How using the nature instinct can help you inject more meaning into the world
What is umwelt?
Recognizing various animal "highways" and what they can tell us
Predicting the weather
Finding water in the wild
Resources/People/Articles Mentioned in Podcast

Connect With Tristan
Listen to the Podcast! (And don't forget to leave us a review!)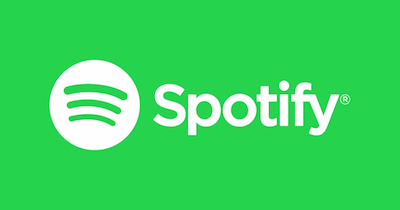 Listen to the episode on a separate page.
Subscribe to the podcast in the media player of your choice.
Recorded on ClearCast.io
Listen ad-free on Stitcher Premium; get a free month when you use code "manliness" at checkout.
Podcast Sponsors
Brilliant Earth is the global leader in ethically sourced fine jewelry, and THE destination for creating your own custom engagement ring. Get a FREE surprise gift when you buy an engagement ring and shop all their selections at BrilliantEarth.com/manliness.
Saxx Underwear. Game changing underwear, with men's anatomy in mind. Visit saxxunderwear.com/aom and get 10% off plus FREE shipping.
Indochino. Every man needs at least one great suit in their closet. Indochino offers custom, made-to-measure suits, dress shirts, and even outerwear for department store prices. Use code "manliness" at checkout to get $30 off your purchase of $399 or more. Plus, shipping is free.
Click here to see a full list of our podcast sponsors.
Read the Transcript
Coming soon!