When it comes to self-improvement, most people set big, audacious goals. Setting those goals feels good. It pumps you up and you feel like you can conquer the world. But then . . . it happens. You have a setback and within a matter of days, your fiery ambition to change yourself is extinguished. And so you're back to where you started, only you're even worse off than before because you're saddled with the sting of failure.
But what if I said there's a much more effective way to improve yourself and it just requires getting 1% better each day? It's called the Kaizen method. It sounds like a mystical Japanese philosophy passed down by wise, bearded sages who lived in secret caves, but it actually has a surprisingly American and modern origin. My guest today has written a book about this philosophy of small, continuous improvement used by Japanese carmakers for over 60 years. His name is Robert Maurer and his book is One Small Step Can Change Your Life: The Kaizen Way.
Today on the show, Robert explains the American roots of this Japanese manufacturing process and how the Japanese re-introduced it to America in the 1970s. He then digs into the psychology of why the Kaizen method of improvement works so well not just for organizations but for individuals. We end our conversation with the practical ways you can incorporate Kaizen in your own life. 
Show Highlights
The history of the Kaizen philosophy
The American roots of Kaizen
Kaizen in car manufacturing
What Japanese companies taught American ones in terms of manufacturing
The myths that people believe about behavior change
Incorporating Kaizen into individual lives vs. big corporations
How Kaizen can help you get better sleep, exercise more, and live an overall healthier lifestyle
The power of visualization
Why you should be asking yourself small, seemingly trivial questions
Using Kaizen to get yourself out of debt
How managers and parents can use small questions
How small is small enough when it comes to thoughts and actions?
The way that small steps can actually lead to big steps
How Robert used Kaizen to write his book about Kaizen
Reinforcing your actions with equally small rewards
How Robert got himself to floss every day
Finding small problems that will have a big payoff when solved
How Kaizen in one area of your life transfers into other areas
Resources/People/Articles Mentioned in Podcast

If you're tired of fits and starts in your self-improvement, you need to read One Small Step Can Change Your Life. Robert does a great job providing research-backed advice on how to start and maintain growth for the long-term.
Listen to the Podcast! (And don't forget to leave us a review!)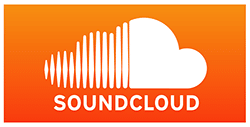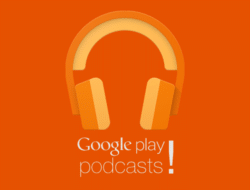 Listen to the episode on a separate page.
Subscribe to the podcast in the media player of your choice.
Podcast Sponsors
Mack Weldon. Their underwear and undershirts are second to none. If you don't like your first pair, you can keep it, and they will still refund you. No questions asked. Go to MackWeldon.com and get 20% off your purchase using the promo code MANLINESS.
Cooper Tires. Your four tires are all that connect you and your car to the road, so it's important to be sure you can rely on them. Cooper Tires has more than a century of experience in manufacturing comfortable, capable tires. Visit coopertires.com today.
Click here to see a full list of our podcast sponsors.
Read the Transcript
Coming soon!
Last updated: September 28, 2017