Last year, AoM contributor Kyle Eschenroeder published a piece on the site called "Meditations on the Wisdom of Action." It contained 116 short, punchy devotional-esque passages on the nature and importance of action. It was my favorite piece of content in 2016, and I still find myself continually thinking about its principles, and utilizing them in my life. The feedback we've received from readers has been similarly enthusiastic. At over 16,000 words, this longform article was about the length of a short book. So we decided to turn it into one, and titled it The Pocket Guide to Action: 116 Meditations on the Art of Doing.
Today on the show, I've brought Kyle on to dig deep into his philosophy on action. He shares why inaction can be expensive, how action can sometimes mean not doing anything, and why taking action is the best way to find courage and passion in life. Along the way, he shares tactics you can take today to help shift yourself into a more action-oriented mindset. 
If you've been struggling to get started on a project or have just been feeling unmotivated, this podcast will light a fire under your rear! 
Show Highlights
Kyle's posture towards action that runs counter-culture of the rah-rah motivation movement
How Kyle came to formulate his philosophy of action
How non-action can be action
Why is inaction expensive?
How do you get yourself to do the thing you need to do? How do you take the first step?
The beauty of cold showers
Balancing book learning with experiential learning
Actions that have more leverage than others in setting you up for better future actions
Creating habits towards action
Why right action is proactive and not reactive
Constraints you can set for yourself in order to focus on right actions
Are probabilities useful to look at when deciding on whether or not to take action?
Action's magnetic effect
The bad questions people ask that keep them from getting going
The negative side effects that action can bring with it
Resources/People/Articles Mentioned in Podcast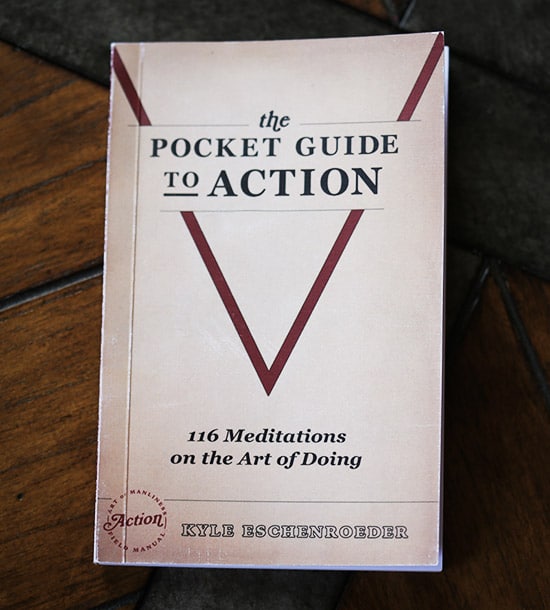 Yes, Art of Manliness published this book, but it's a good one. Kyle's insight about action is something that I find myself returning to again and again when I'm feeling a lag in my motivation. Pick up a copy in the AoM Store today. If you buy 3, you'll get a free Take Action poster. If you buy 6, you'll get free access to Kyle's action course.
Connect With Kyle Eschenroeder
Listen to the Podcast! (And don't forget to leave us a review!)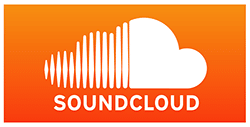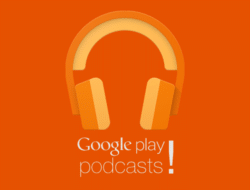 Listen to the episode on a separate page.
Subscribe to the podcast in the media player of your choice.
Podcast Sponsors
Bouqs. Secure a Mother's Day gift now, with Bouqs. Go to Bouqs.com and use promo code "Manliness" at checkout for 20% off your order.
ZipRecruiter. Find the best job candidates by posting your job on over 100+ of the top job recruitment sites with just a click at ZipRecruiter. Do it free by visiting ZipRecruiter.com/manliness.
Recorded on ClearCast.io.
Read the Transcript
Coming soon!
Last updated: May 5, 2017