Last summer, I had Lesley Blume on the show to talk about her book Everybody Behaves Badly, which gives the story behind the story of Hemingway's first big novel, The Sun Also Rises. On today's show, I talk to an author of another book about this landmark novel, who, instead of providing the historical context of The Sun Also Rises, explores the ideal of manliness Hemingway was trying to get at in the book. His name is Frank Miniter, he's a journalist and the author of previous books like The Ultimate Man's Survival Guide. His latest is called This Will Make a Man of You: One Man's Search to Find What Makes Men. 
Frank and I discuss Hemingway's project of creating a new myth of manliness that combined traditional notions of masculinity with modern sensibilities, how Frank Sinatra killed the rugged gentleman and made "cool" a defining feature of modern manliness, and what the running of the bulls can teach us about rites of passage into manhood. We end our conversation talking about Hemingway's attraction to and repulsion from bullfighting, and why the matador was Hemingway's ideal symbol of manliness. 
Show Highlights
How Frank became interested in Hemingway, and particularly Papa's code of manhood
The attributes of a "Hemingway Man"
How the idea of "cool" kills the old-school gentleman
How our culture of cool influences society's idea of manliness
How Hemingway was, in a modern way, trying to capture traditional ideals of manhood
What Hemingway's main characters often  have in common
Does suffering make for the best learning?
The purpose of Robert Cohn in The Sun Also Rises
The religious themes in The Sun Also Rises, and Hemingway's Catholicism
The history of Pamplona's running of the bulls
Frank's own experience running with the bulls 13 times
What makes for an effective rite of passage
Why Americans don't respond well to the running of the bulls or bullfighting
The background and cultural significance of bullfighting in Spain
How matadors, in many ways, encompass Hemingway's ideal of manhood
Why culture today looks down upon codes of honor and manhood
Why everyone should meld the traditional and the modern to form their own code
Resources/People/Articles Mentioned in Podcast
This Will Make a Man of You is one of my favorite books that I've read this year. Frank does a great job making explicit what Hemingway made implicit in The Sun Also Rises. I had several "a-ha" moments while reading the book. Pick up a copy on Amazon. While you're at it, pick up a copy of The Ultimate Man's Survival Guide to brush up on your man skills.
Connect With Frank Miniter
Tell Frank "Thank you!" for being on the podcast via Twitter
Listen to the Podcast! (And don't forget to leave us a review!)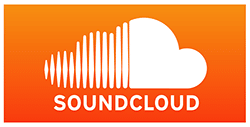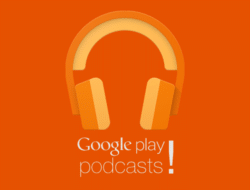 Listen to the episode on a separate page.
Subscribe to the podcast in the media player of your choice.
Podcast Sponsors
Mack Weldon. Their underwear and undershirts are second to none. If you don't like your first pair, you can keep it, and they will still refund you. No questions asked. Go to MackWeldon.com and get 20% off your purchase using the promo code MANLINESS.
Blue Apron. Check out this week's menu and get your first three meals free by going to blueapron.com/manliness.
The Great Courses Plus. They're offering my listeners a free one-month trial when you text "AOM" to 86329. You'll receive a link to sign up and you can start watching from your smart phone… or any device immediately! (To get this reply text, standard data and messaging rates apply.)
And thanks to Creative Audio Lab in Tulsa, OK for editing our podcast!
Recorded on ClearCast.io.
Read the Transcript
Coming soon!
Last updated: April 6, 2017