Last year we did a series of posts about an analogy that breaks the world into three kinds of people: sheep, sheepdogs, and wolves. That insight came from retired Army Lt. Col. Dave Grossman, a man who has spent his career researching, writing, and speaking about an unpleasant topic: killing. Specifically, what happens to a person physically and psychologically whenever they have to take the life of another human to protect himself or someone else. Grossman's work has provided invaluable insights on how to better train and prepare our warriors for the stress that comes with life and death situations. I talk to Lt. Col. Grossman about the often unspoken act of killing, the mind and body in combat, and what people can do to prepare themselves mentally and physically for violent situations.
Show highlights:
How killing and sex are similar

What happens to the body and mind when somebody takes the life of another
What warriors can do to head off PTSD after a traumatic event
How offering someone a drink of water is an easy way to calm them down
How to prepare yourself mentally and physically for a life or death situation
And much more!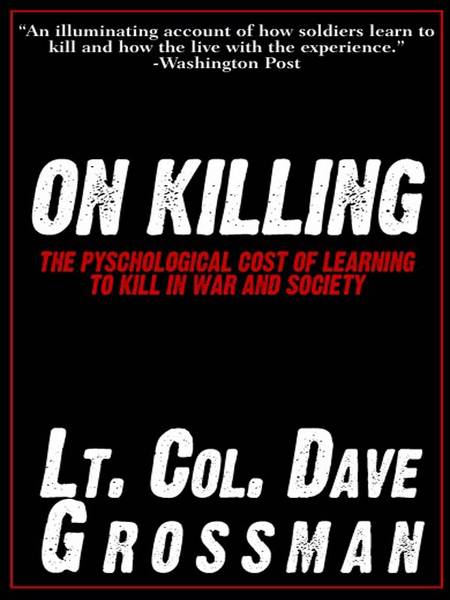 I definitely recommend picking up a copy of On Killing and On Combat. Even if you're not in law enforcement or the military, you're bound to extract some useful insights from these books. The field-tested tactics to overcome the stress response on the battlefield can also be used in everyday life. Also, make sure to check out Grossman Academy where you can take an online class taught by Lt. Col. Dave Grossman himself using On Combat as the textbook.
Listen to the Podcast! 
Listen to the episode on a separate page.
Subscribe via iTunes. (Please give us a review if you enjoy the podcast. It helps others discover us)