A few weeks ago, I had futurist Kevin Kelly on the podcast to discuss the technological trends that are shaping our future. From driverless cars to artificial intelligence that will make new scientific discoveries, Kevin paints a fairly rosy picture of what's to come.
My guest today sees a different side of the coin, and argues that the future envisioned by many in Silicon Valley is, well, kind of creepy.
His name is Nicholas Carr, and he's the author of several books that critique the wide-eyed utopianism of technologists. In his book The Shallows, he reported on the research that shows how Google is making us dumber; in The Glass Cage he explored the science on why outsourcing our work and chores to computers and robots might actually make us miserable and unsatisfied in life; and in his latest book, Utopia is Creepy, Carr pulls together all the essays he's written over the years on how the rapid changes in technology we've seen in the past few decades might be robbing us of the very things that make us human.
Today on the show, Nicholas and I discuss why he thinks our utopian future is creepy, how the internet is making us dumber, and why doing mundane tasks that we otherwise would outsource to robots or computers is actually a source of satisfaction and human flourishing. We finish our discussion by outlining a middle path approach to technology — one that doesn't reject it fully but simultaneously seeks to mitigate its potential downsides.
Show Highlights
Why the ideology that Silicon Valley is promoting and selling is bad for human flourishing
How the frictionless ideal of tech companies isn't all it's cracked up to be
Why is the idea of utopia so creepy?
Why don't tech companies see that what they're doing can be perceived as creepy?
The illusion of freedom and autonomy on the internet
What "digital sharecropping" is and why it exploits content creators
The myth of participation and the pleasures of being an audience member
Information gathering vs developing knowledge
Why Nicholas doesn't use social media
The real danger that AI present humanity (and it's not necessarily the singularity)
Is virtual reality going to catch on? Does it present any problems for society?
How can we opt out of the ideology that Silicon Valley is trying to sell?
How to ask questions of our technology
Resources/People/Articles Mentioned in Podcast

If you're a bit leery of technology like myself, then you'll definitely enjoy all of Nicholas' books. Utopia Is Creepy gives you a big picture look at all of Nick's ideas on the often overlooked downsides of our unquestioned adoption of digital technology. Pick up a copy on Amazon.
Connect With Nicholas Carr
Listen to the Podcast! (And don't forget to leave us a review!)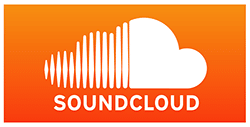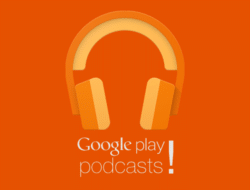 Listen to the episode on a separate page.
Subscribe to the podcast in the media player of your choice.
Podcast Sponsors
Playing With Science Podcast. A new sports and science show from StarTalk, the people behind Neil deGrasse Tyson's hit science podcast StarTalk Radio. Subscribe in iTunes, Stitcher, or Google Play, or whatever you use to get your podcasts.
Bouqs. Valentine's Day is right around the corner, so stop procrastinating. Secure a gift for your loved one now, with Bouqs. Go to Bouqs.com and use promo code "Manliness" at checkout for 20% off your order.
And thanks to Creative Audio Lab in Tulsa, OK for editing our podcast!
Recorded on ClearCast.io.
Read the Transcript
Coming soon!