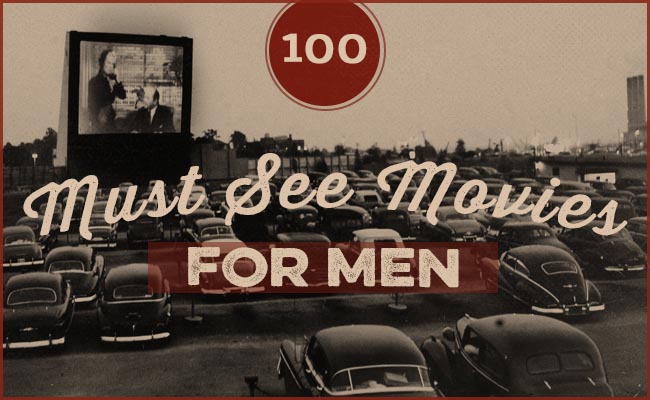 With our archives now 3,500+ articles deep, we've decided to republish a classic piece each Friday to help our newer readers discover some of the best, evergreen gems from the past. This article was originally published in July 2009.
For whatever reason (most likely the fact that viewing is easier than reading), films don't seem to garner the same kind of cultural respect as books do. Which is a shame because excellent movies can be just as entertaining, mind-expanding, and life-changing as good books. Scenes, characters, and quotes from the greatest movies stay with us long after we view them.
And for better and for worse, film has had a huge impact on masculinity in the 20th century. Movies have produced archetypes of manliness that many men judge themselves against today. To view how male characters of cinema have been portrayed over the decades, is to see clearly the ways in which our perception of masculinity has changed and continues to change. Thus it seemed only proper that the Art of Manliness take a stab at creating a list of essential movies every man should see.
We didn't want to make a bro-y list, in which the movies were selected based on their amount of titillating sex and explosive violence. Nor did we want to create a high-brow list consisting solely of independent avant-garde movies that, while culturally or cinematically significant, aren't very entertaining. We wanted to create a well-rounded list of films that have something to say about manliness. Some of the movies speak poignantly about what it means to be a man. Others give examples of true manliness in action (like the best war movies). Some are lessons in how not to be a man. And others are simply entertaining movies that are just plain virile. But the common thread that runs through all of them is that they're great movies that have stood the test of time.
Without further ado, we present AoM's 100 must-see movies for men.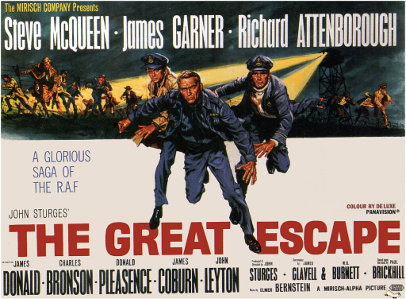 This group of Allied POWS fought the enemy the best way they could – by bustin' out of prison. Based on a true story, the film has been hailed as one the greatest escape movies of all time. Despite its length (172 minutes), the movie maintains interest through the engaging relationships of the prisoners. Each individual contributes their skills and personality to the effort, even the self-interested American (played by Steve McQueen). I guess his skill would be making killer motorcycle chase scenes. (Be sure to read our article on why men love The Great Escape).
Best line: "I'm going . . . out."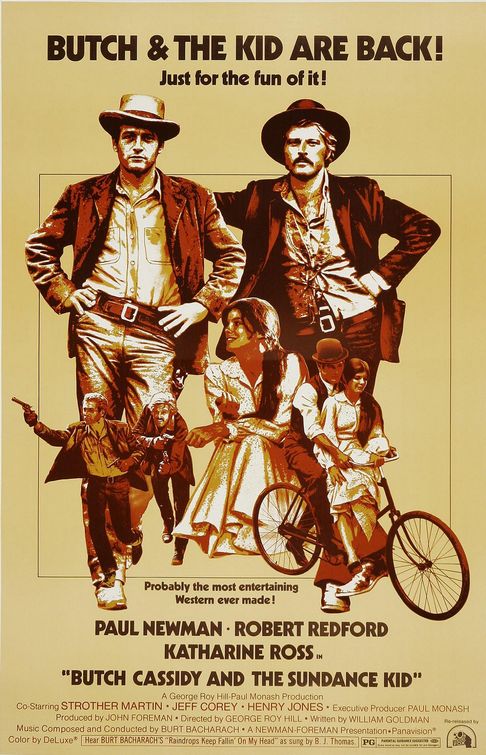 Based loosely on the real lives of Western outlaws Robert Leroy Parker (aka Butch Cassidy) and Harry Longabaugh (aka the Sundance Kid), Butch Cassidy and The Sundance Kid is a classic movie about two buddies trying to make it in a changing world. What's funny about Butch Cassidy and the Sundance Kid is that you forget that these guys were hardened criminals who robbed banks and trains for a living. The easy going charm Robert Redford and Paul Newman bring to their roles makes you like the characters despite their choice of profession. Their clever hijinks and humor make the movie an enjoyable ride.
Best line: "Boy, I got vision, and the rest of the world wears bifocals."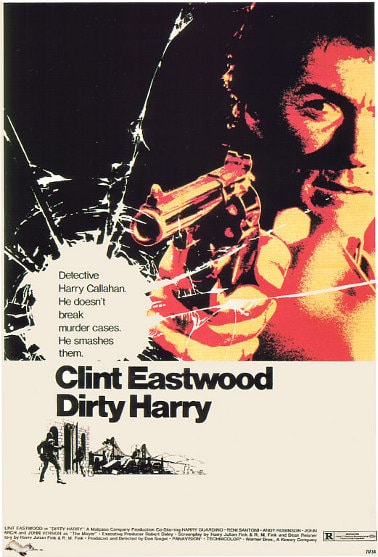 Cops that won't let anything — even the law — stand in their way of catching the bad guy may have become a Hollywood cliché, but when Dirty Harry first pulled out his .44 magnum it was a brand new story. Harry Callahan stops at nothing as he hunts down the Scorpio, a serial killer that picks people off with a sniper rifle. The plot is okay, but it's Clint Eastwood that drives the entire picture. His rebel good- guy cop set a high mark for others to try and follow.
Best line: "You've got to ask yourself one question: 'Do I feel lucky?' Well, do ya, punk?"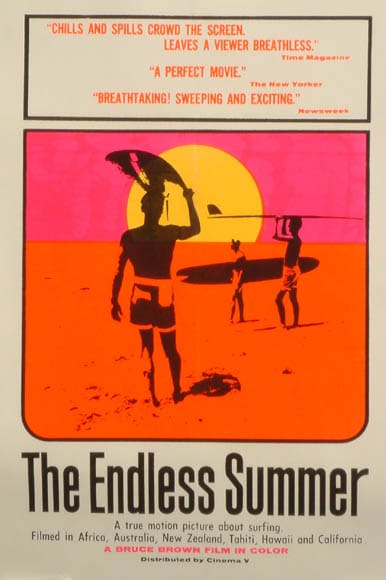 Working 60 hours a week sucks. I mean, it really sucks. The idea of travelling around the world to exotic spots with the simple objective of surfing every chance you get is about the most enticing thing on the planet. In step Mike Hynson and Robert August. Famed documentary director Bruce Brown follows the pair around the world as they chase the summer and whatever waves they can ride. If you can't surf, or you can't take the time off work to surf — live vicariously through this movie.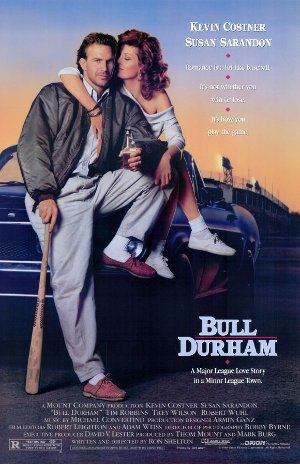 This movie is great for many reasons — of which, I cite two: 1) Kevin Costner can actually play baseball, instead of looking like a moron as do many other actors trying to swing a bat. 2) Tim Robbins character wears lingerie when he pitches — which is completely classic. Besides these, there are many other elements that make the movie relevant: the mentor/mentee, the old vs. the young, fighting for the woman, baseball. But ultimately it's about a bunch of guys trying to make their mark on life — which we can all certainly relate to.
Best line: "Charlie, here comes the deuce. And when you speak of me, speak well."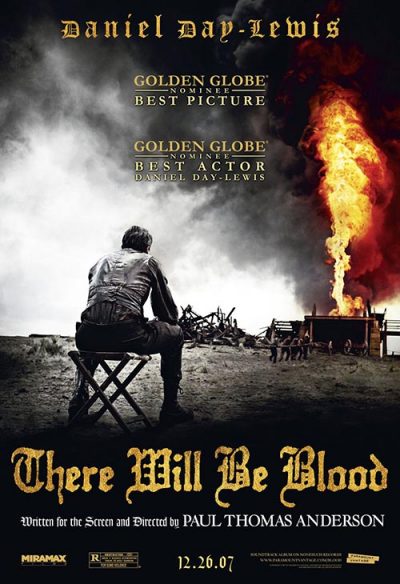 There Will Be Blood is a character study in what happens to a man who becomes ruthlessly consumed with besting his fellow man, with winning at all costs. Daniel Day-Lewis, in what may be his best performance, at first garners the audience's sympathy and admiration, only to invite their repugnance as he loses his humanity in the pursuit of ambition. The movie's ending is grim and grisly, and the shock blast the film creates around the themes of greed, religion, and family will embed thought-provoking, long-lasting shrapnel in your brain.
Best line: "I've got a competition in me."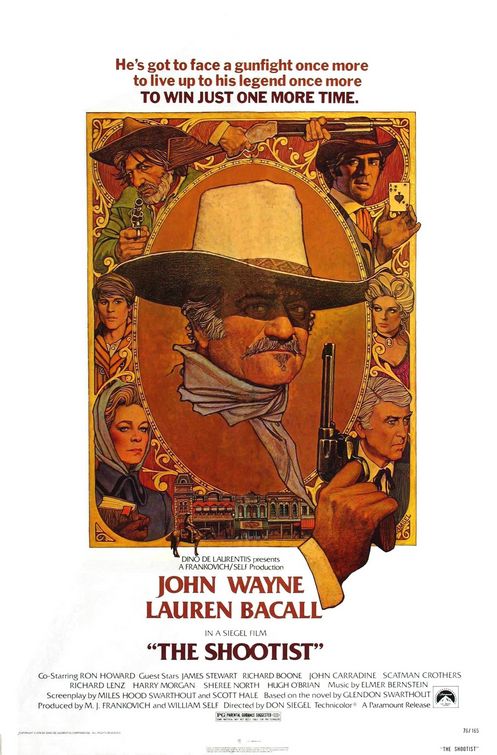 Nobody wants to die alone. Especially gunslingers. In a haunting portrayal that foreshadowed his own fate, John Wayne plays J.B. Brooks, an aging gunfighter dying of cancer who resigns himself to live out his days in private. But skeletons from his past prevent him from fading away, so he decides to go down the only way he knows — with his six gun blazing.
Best line: "I won't be wronged. I won't be insulted. I won't be laid a-hand on. I don't do these things to other people, and I require the same from them."
At its core, Hoosiers is about redemption — basketball is just the vehicle. The story revolves around a basketball coach that has fallen from grace and finds himself at a small rural town in Indiana. He ruffles feathers and fights to earn the respect of his players, the town, and a doubtful teacher. The team chases glory, while others in the town remember what it is like to win. Not only is it one of the most inspiring movies of all time, it has one of the most hardcore stoics in all of sport movie history. Jimmy = Clutch.
Best line: "You know, most people would kill . . . to be treated like a god, just for a few moments."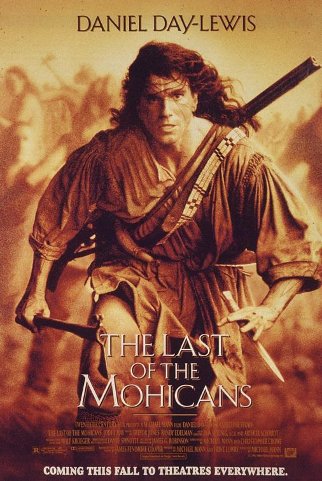 This movie set the standard for war epics of the modern era. Few are its equal. A Mohican father and his son, along with their adopted son, attempt to maintain their neutrality amidst the French-Indian War in colonial America. The men are pulled into the fray after rescuing two daughters of a British Officer during a skirmish and escorting them to their father's fort. As the impending battle builds around them, the men remain devoted to the daughters, going to great lengths to preserve them. From the opening sequence of Uncas and Hawkeye sprinting through the dense forest, to the final scene on the promontory, the movie is gripping and powerful.
Best line: "Someday I think you and I are going to have a serious disagreement."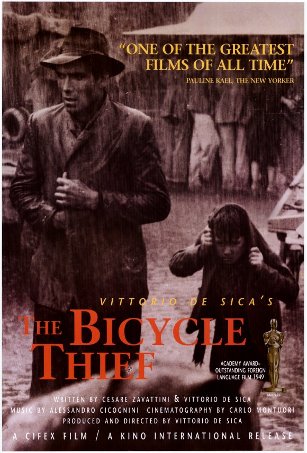 An Italian Neo-Realist classic, The Bicycle Thief tells the bleak story of a man in impoverished post-war Italy whose bicycle, which he needs to work, is stolen. Father and son hunt all over Rome to find the bike, with no one to help them and ultimately no success. And thus the father is faced with a classic philosophical problem: is it okay to steal to feed your family? Realistic and honest, this movie provides one of the best glimpses into the nature of the father/son relationship.
Best line: "Why should I kill myself worrying when I'll end up just as dead?"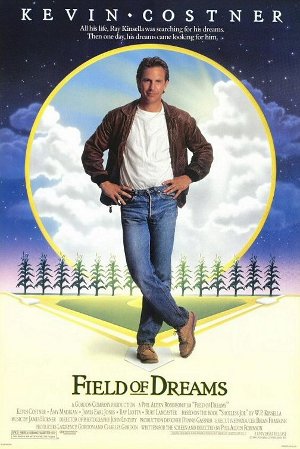 To what lengths would a person go for a chance at reconciliation? If it is for your (dead) father, most of us would do anything. Field of Dreams is Ray Kinsellas's journey of reparation with his father. Ray, an Iowa farmer, erects a baseball field in his cornfield after a voice tells him, "If you build it, he will come." The voice continues, and after a series of mysterious and supernatural events, he is able to make amends. It is quite possible that a game of catch can heal most wounds between a father and son — even death, I suppose.
Best line: "If you build it, he will come."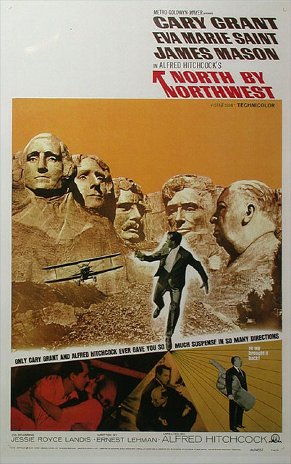 Starring dapper dude Cary Grant, North by Northwest is classic Alfred Hitchcock. Grant plays a hapless New York advertising executive mistaken for a government agent by a group of foreign spies, and is pursued across the country while he looks for a way to survive. The problem is the government thinks he's a spy, too, and they're on the chase as well. Talk about a bad day.
Best line: "I don't like the way Teddy Roosevelt is looking at me."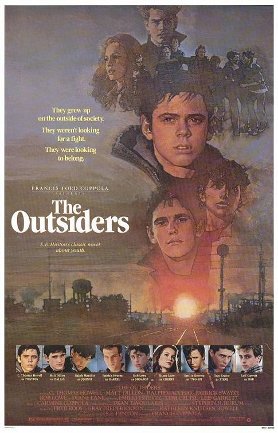 The film adaption of SE Hinton's famous novel perfectly captures the tumultuous nature of teenage angst. The well-to-do Socs and blue collar Greasers hate each other's guts, and when Johnny the Greaser kills a Soc, a series of dramatic and tragic events are set in motion, including an old fashioned rumble. The film is a star-studded affair, filled with the likes of Rob Lowe, Emilio Estevez, Matt Dillon, Tom Cruise, Patrick Swayze, Ralph Macchio, and Diane Lane, many before they were household names. And best of all, it was shot on location in my home city of Tulsa.
Best line: "Stay gold, Ponyboy, stay gold."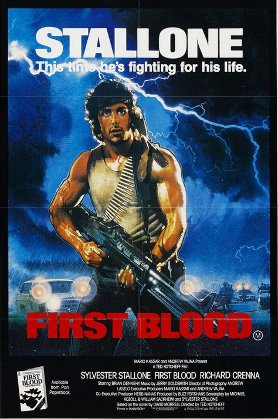 The more weighty issues in First Blood are usually overshadowed by the gratuitous action. Understandably so, but the movie is built on Rambo's struggle to return to society after the Vietnam War. A Medal of Honor recipient, Rambo is kicked out of a small town and then arrested for vagrancy. The sheriff and his deputies go overboard with torture and Rambo reverts back to what he does best. Nothing good can come from pissing off a guy named Rambo.
Best line: "They drew first blood, not me."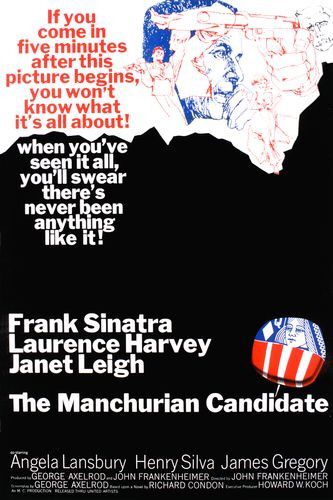 A Cold War classic starring Frank Sinatra in probably his best movie performance. The film was so controversial that it was banned from further release after JFK's assassination. The Manchurian Candidate focuses on the way in which propaganda and the manufacture of political views can influence one's perception and behavior in the most provocative of ways. The story follows several former Korean War soldiers who have been brainwashed by the military. Follow them as they try to unravel the source of the reoccurring nightmares. A real thriller. Don't bother with the Denzel Washington version. The original is still the best.
Best line: "There are two kinds of people in this world: Those that enter a room and turn the television set on, and those that enter a room and turn the television set off."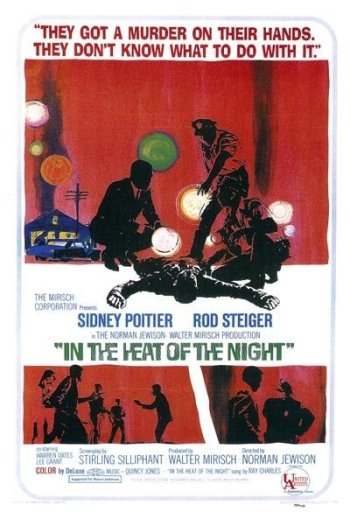 Virgil Tibbs (Sidney Poitier), a respected detective from up north, is thrown into a murder investigation in the small town of Sparta, Mississippi. While he initially doesn't want any part of the case, Tibbs exemplifies manly resolve as he sticks around, staring down bigot after bigot while searching for the murderer. The film is famous for a scene in which Tibbs, after being slapped by a white man, slaps him right back. The screenplay originally called for Poitier to simply take it, but the actor found this passive response degrading and insisted he be allowed to hit back. That my friends, is being a man. You slap me in the face, I'll slap you right back, Sucka.
Best line: "They call me MISTER Tibbs!"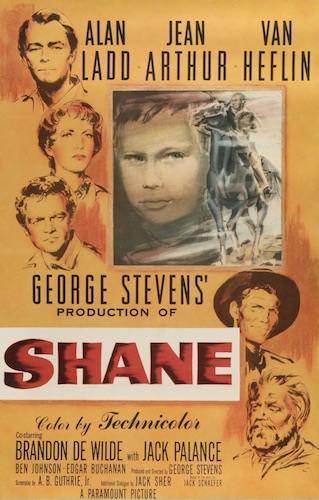 A quiet gunslinger who is trying to escape his past befriends a pioneer family that has settled out west. He attempts to settle down and become a hired hand to the family, but the ranchers who want to drive cattle through the homesteaders' property are attempting to drive them out. Shane tries to stay out of the disputes, but keeps being drawn in and is finally compelled to put his six shooter back on to protect his adoptive family. Perhaps the most touching part of the movie is the relationship Shane develops with the farmer's son.
Best line: "A gun is a tool, Marian; no better or no worse than any other tool: an axe, a shovel or anything. A gun is as good or as bad as the man using it. Remember that."
Perhaps the greatest American contribution to the noir style, Double Indemnity is dark rumination on greed, manipulation, and betrayal. Barbara Stanwyck plays a classic femme fatale who uses her womanly wiles to lure insurance salesman Walter Neff into a plan to kill her husband for the "double indemnity" payout. But Neff is not a guileless victim after all. Palatable tension, suspense, and snappy dialogue make this film a true classic.
Best line: "How could I have known that murder could sometimes smell like honeysuckle?"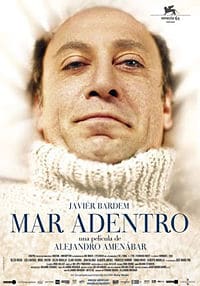 Politics of euthanasia aside, living is so much more than just breathing. Based on the life of Ramón Sampedro, the movie examines the fight to end his own life after 30 years of being paralyzed from the neck down. Despite his desire to end his life, through his courage and self awareness, he inspired others to embrace their own.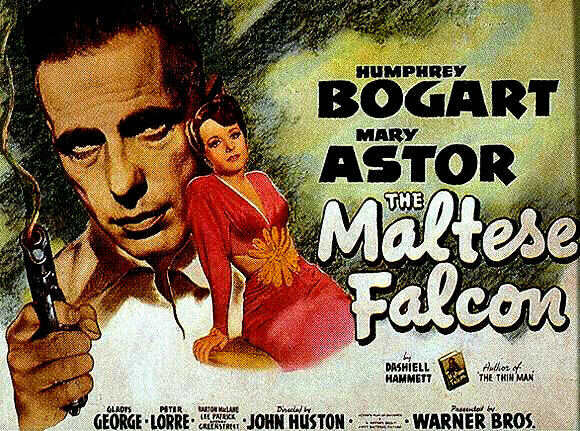 The Maltese Falcon is filled with ambiguities in morality. Sam Spade, played by Humphrey Bogart, is a hardened and cynical man. But underneath his rough exterior is a man with a sense of idealism. Spade lives by a code of honor that doesn't let him take the corrupt and easy solution to life's problems. The Maltese Falcon forces us to answer a simple question: when push comes to shove, will we stick to our own code of honor or will we sell out?
Best line: "[It's the] stuff that dreams are made of."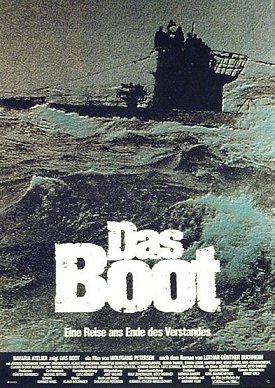 Das Boot puts you inside a stranded and submered German U-Boat and explores the physical and emotional tensions of the situation with a vivid, terrifying realism. Holding it all together, under harrowing conditions, is a single man. The captain is a scruffy, mildly cynical, bastion of strength. He deals calmly with almost any situation, drawing on a seemingly unlimited store of courage.
Best line: "You have to have good men. Good men, all of them."
Star Wars (The Original Trilogy)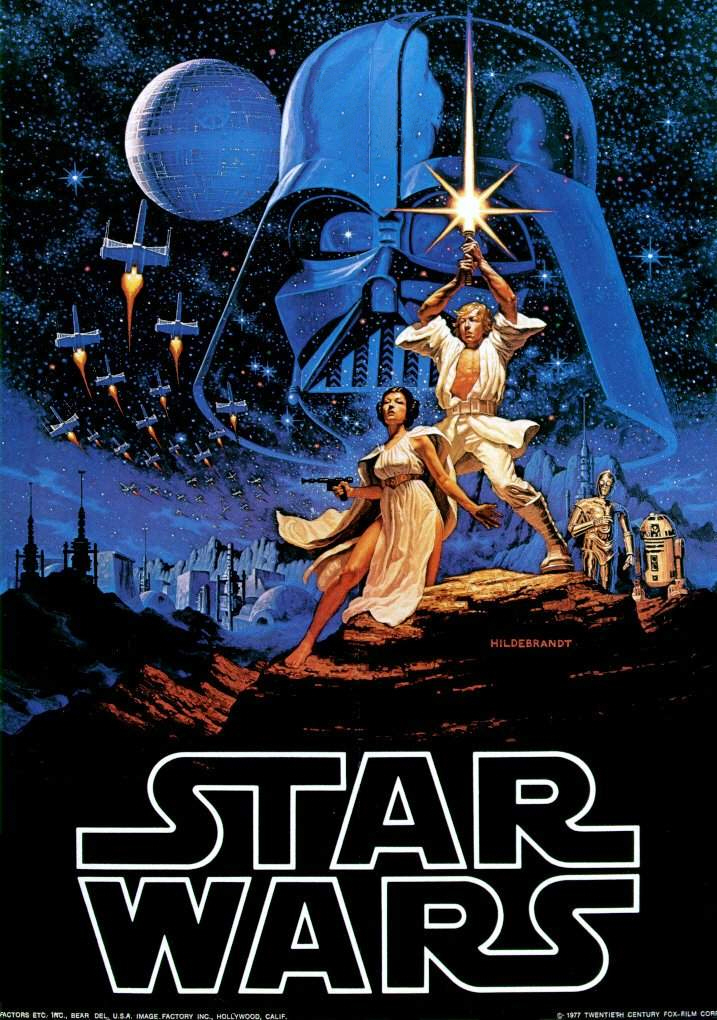 The reason Star Wars became a cultural phenomenon wasn't because of the special effects. It was the story. Star Wars simply put a futuristic spin on the archetypal story of heroic good vs. evil that men have been telling around fires for millennia. Stick with the original trilogy. They're still the best. Mainly because manly man Han Solo is in it. If CGI effects was all it took to make a good movie, then we would have all loved Jar Jar Binks.
Best line: "I am your father."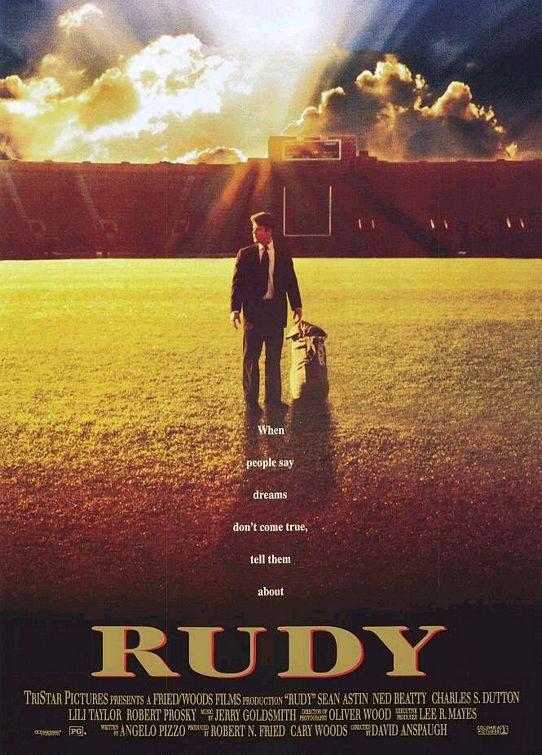 Rudy, a scrappy blue collar kid, has a dream of playing football with the Fighting Irish of Notre Dame. While Rudy wasn't blessed with the talent or the body to be a star athlete, he's a got a lot of heart and determination. When you're feeling like the underdog in life, just plop down and watch Rudy. You'll be ready to "Play Like a Champion" afterwards.
Best Line: "You're 5 foot nothin', 100 and nothin', and you have barely a speck of athletic ability. And you hung in there with the best college football players in the land for 2 years. And you're gonna walk outta here with a degree from the University of Notre Dame. In this life, you don't have to prove nothin' to nobody but yourself. And after what you've gone through, if you haven't done that by now, it ain't gonna never happen. Now go on back."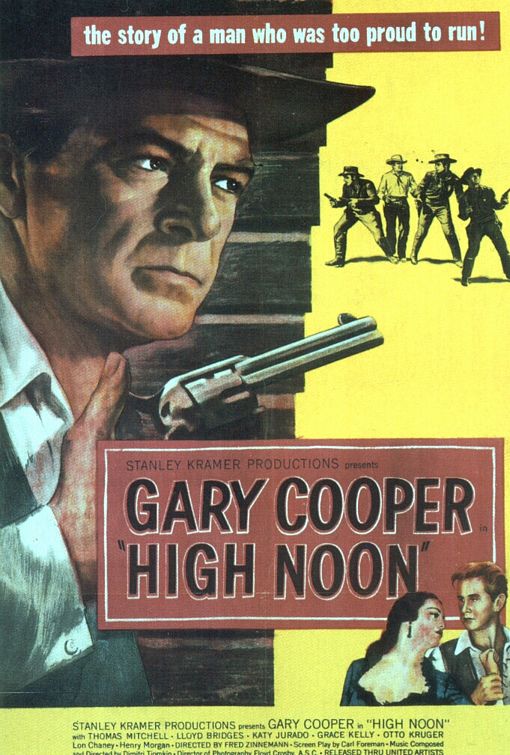 High Noon is film about being torn between duty, love and standing up for what you believe in, even when everyone else abandons you. Gary Cooper plays Will Kane, a town marshal from New Mexico, who settles down with his pacifist Quaker wife (played by Grace Kelly, one of your grandpa's babes). Kane plans to retire to a peaceful life are interrupted after he gets word that a former gunslinger is coming in on the noon train to settle an old score with him. His wife pleads with him to leave town, but Kane knows he can't. He has a duty to defend the town and his honor. Will finds himself alone in the battle as everyone in town, including his deputy sheriff, have turned away from him. The tension builds, leading up to the final gun battle.
Best line: "Don't shove me Harv. I'm tired of being shoved."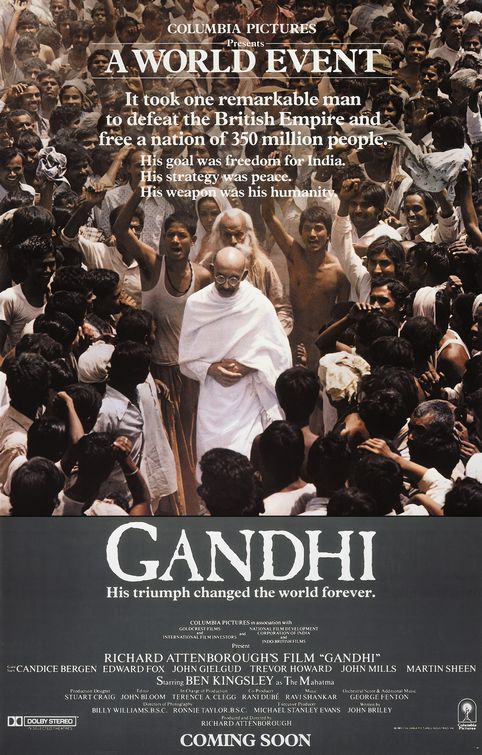 It is impossible to capture the life of any man in one film, much less the life of a man who saw and did as much as Mahatma Gandhi. Thus the filmmakers who tried to capture his life on the silver screen sought not to give a blow by blow account of Gandhi's life, but instead to capture his spirit in what they did show. The film begins with Gandhi's assassination and then starts the retrospective of his life, beginning with his being thrown off a train for being Indian, and through his non-violent efforts to win Indians their rights and then their independence. One man truly can free an entire nation, if not change the entire world.
Best line: "They may torture my body, break my bones, even kill me, then they will have my dead body. NOT MY OBEDIENCE!"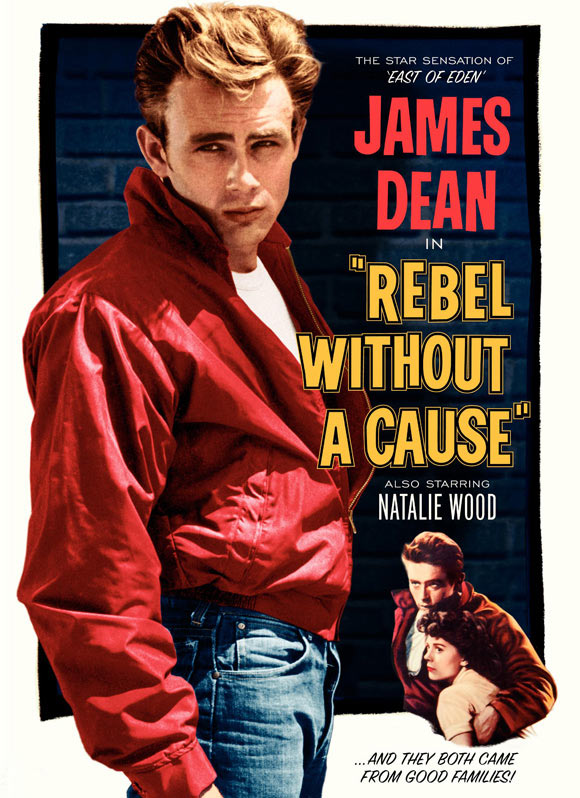 When people think about James Dean, they typically picture him in his role in Rebel Without a Cause. Even though it's over 50 years old, Rebel Without a Cause still captures the feelings of modern teenage angst: nervous, confused, and feeling lost in a world that is changing. James Dean plays Jim Stark, a juvenile delinquent who moves into a new town. Jim clashes with other teenagers and his parents, whom he feels simply don't understand him. The movie often points a finger at weak or absent fathers as the cause of teenage rebellion. Jim father's always backs down to his wife when they argue, leading Jim to ask, "What do you do when you have to be a man?"
Best line: "You're tearing me apart!"
The French Connection is based on the true story of the Turmanio Case — a large heroine smuggling ring that linked the New York mob with a French mob in Marseilles. Two NYC cops busted the ring using tactics that were morally and ethically questionable. In The French Connection, the names have been changed, but the overall story stays the same. Legendary actor Gene Hackman plays Popeye Doyle, a ruthless cop who'll do anything, legal or not, to get the job done: wiretaps, shakedowns, theft distribution of heroin to informants, extortion. You get the idea. The French Connection is thus a Machiavellian film. It forces the viewer to ask themselves if the ends really do justify the means, even if the end is noble. Oh, and a porkpie hat never looked so bad ass on a man as it does on Gene Hackman in this film.
Best line: "All right, Popeye's here!"
Filled with iconic scenes and memorable (but often misquoted) lines, Casablanca is a love story that you can watch with your girlfriend, while still feeling manly because it has Humphrey Bogart in it. Bogart plays Rick Blaine, a bitter American ex-patriate living in Casablanca during World War II. One day his old flame and the woman who turned him cynical, Ilsa Lund (Ingrid Bergman) walks into his club with her husband. An awkward and tense love triangle commences. In the end Blaine has a decision that many men face in their life: get what you want or sacrifice for the greater cause.
Best line: "Here's looking at you kid."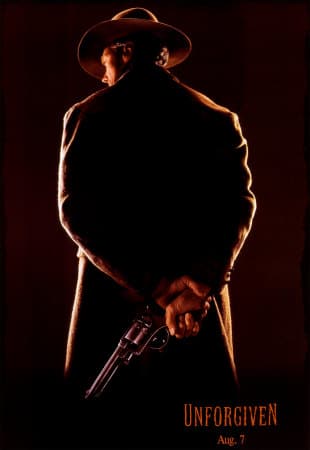 Cinema often glorifies the Old West as a mythic time when good guys wore white and the bad ones wore black. In Unforgiven, director/actor/producer Clint Eastwood shines a light on the dark, violent, and morally ambiguous aspects of life in frontier America. Clint Eastwood plays William Munny, a once notorious and violent killer. Now, he's just a quiet and tired farmer who is a devoted father still mourning his dead wife. But Will's old life comes back to haunt him when he's asked to do a hit on a cowboy who slashed the face of a prostitute. Will is transplanted from his farm in Kansas to a town in Wyoming where he meets Sheriff Little Bill Daggett (Gene Hackman), a mean son-of-a-bitch who is determined to not let the hit go down, no matter what it takes. Hold onto your hats, partners. This isn't your grandpa's Western.
Best line: "Hell of a thing, killing a man. You take away all he's got and all he's ever gonna have."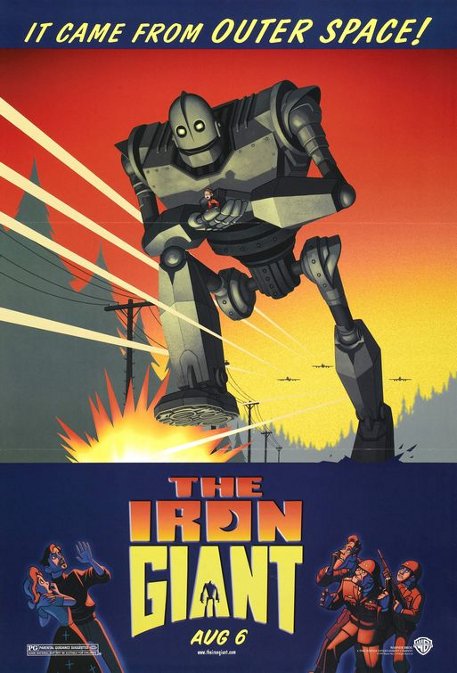 Animated films often don't have much to offer a man, packed as they are with zany animal sidekicks and pop culture humor. But The Iron Giant is not so much an animated film as it is a film that happens to be animated. It's a beautifully drawn, intelligent, and thoughtful film in which a giant robot falls from space and is befriended and taken care of by a boy. It's 1957, and Cold War paranoia is running high, making the robot a target of government suspicion. I won't give the ending away, but the story is an emotional tale about doing the right thing and sacrifice. A real masterpiece.
Best line: "You are what you choose to be. You choose. Choose."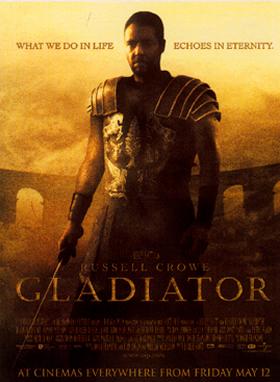 General Maximus Decimus Meridius represents all that is good in a man. He loved his family, he loved his country, he knew how to lead, and he kicked some serious ass. This movie has everything a man would want in a flim: epic battle scenes involving huge swords and a protagonist who is fighting for what is right. If you ever need a film to pump you up for something, watch Gladiator.
Best line: "What we do in life, echoes in eternity."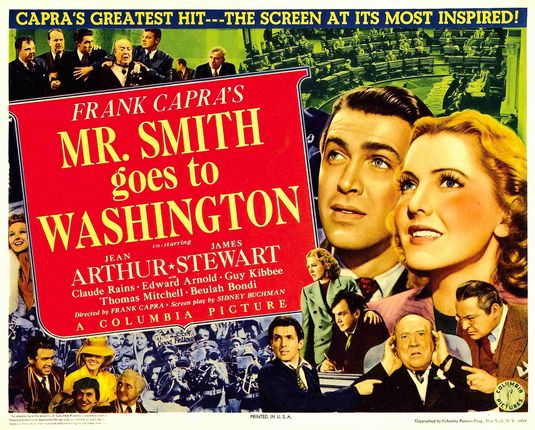 Jimmy Stewart plays a small town scoutmaster named Jefferson Smith who is picked to fill an empty U.S. Senate seat. The scheming politicians and party boss who foisted this office on Mr. Smith had plans to control this naive country bumpkin as a cog in their political machine. Little did they know, they picked a man filled with integrity, honor, and ideals. The filibusterer scene is classic. Mr. Smith spoke for 23 hours straight, beseeching his fellow Congressman to listen to their consciences, only to faint out of exhaustion at the end. Hokey? Maybe a bit. But in a world where corporate and political corruption runs rampant, men like Mr. Smith can inspire all men everywhere to stand up for what is right.
Best line: "Because of just one, plain, simple rule: Love thy neighbor. And in this world today, full of hatred, a man who knows that one rule has a great trust. You know that rule, Mr. Paine, and I loved you for it, just as my father did. And you know that you fight for the lost causes harder than for any others. Yes, you even die for them, like a man we both knew, Mr. Paine."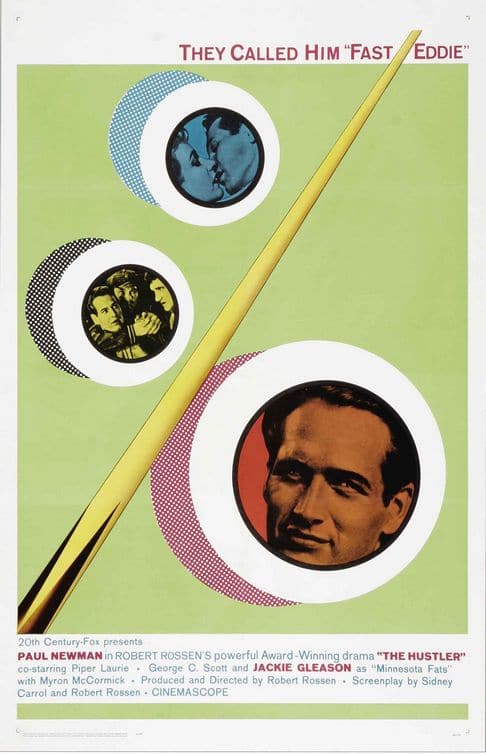 A brash young pool shark named Fast Eddie (Paul Newman) sets his sights on defeating one of the game's greatest players — Minnesota Fats (Jackie Gleason). But getting up on Fats isn't enough. He wants to crush his opponent. Eddie's relentless drive eventually becomes his undoing as his winning streak turns to defeat. But Fast Eddie is tenacious. He musters up some more cash and challenges Minnesota Fats again. The Hustler is about more than pool. It's about winning and losing, greed, self-respect, and redemption.
Best line: "You know, this is my table, man. I own it."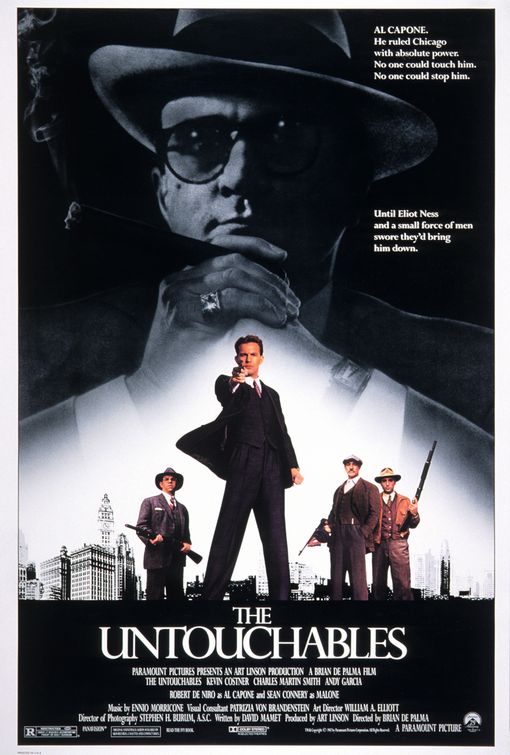 During the time of Prohibition, when it seemed the whole country could be bought and sold by ganglords, a small group of men stood firm and fought the storm that raged around them. The movie follows Eliot Ness, a U.S. Treasury Agent, and his group of hand picked men that brought down the infamous mob boss, Al Capone. Sean Connery is perfect as Jim Malone, the gritty Irish street cop who taught us never to bring a knife to a gun fight.
Best line: "You wanna know how to get Capone? They pull a knife, you pull a gun. He sends one of yours to the hospital, you send one of his to the morgue. That's the Chicago way!"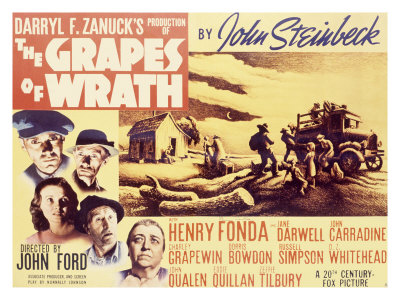 Based on John Steinbeck's famous novel, The Grapes of Wrath follows a group of "Okies" during the Great Depression on their westward trip to a California in search of a better life. Henry Fonda plays the story's main protagonist, Tom Joad, a man who has to hold his family together as the high hopes they began the journey with collide with a far colder reality. The film softened Steinbeck's political overtones and gave the story a more hopeful ending, yet it's still a movie of real thought-provoking substance.
Best Line: "I'll be all around in the dark – I'll be everywhere. Wherever you can look – wherever there's a fight, so hungry people can eat, I'll be there. Wherever there's a cop beatin' up a guy, I'll be there. I'll be in the way guys yell when they're mad. I'll be in the way kids laugh when they're hungry and they know supper's ready, and when the people are eatin' the stuff they raise and livin' in the houses they build – I'll be there, too."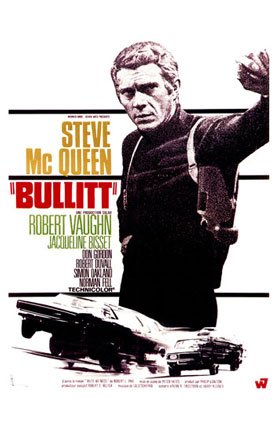 Steve McQueen is the man and Bullitt puts his rugged manliness on full display. The film is raw and edgy and changed the way detective movies were made in Hollywood. The best thing about this movie? The epic car chase scene through the streets of San Francisco. It was and still is the best car chase scene in film history. A 390 GT Mustang never looked so good.
Best line: "You work your side of the street and I'll work mine."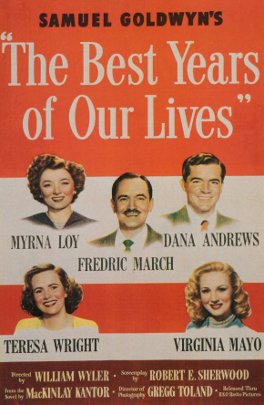 Although we remember World War II as "the good war," the one where the soldiers didn't complain much about the hell they went through, GIs from the Big One had the same rough time transitioning back to home life that all soldiers did and do. And The Best Years of Our Lives is a rare movie that honestly captures that experience. The film follows 3 servicemen who hitch a ride together back to the same town. Each has a very different life he is coming home to, and each has their own struggles to fit back into that life.
Best line: "You know, I had a dream. I dreamt I was home. I've had that same dream hundreds of times before. This time, I wanted to find out if it's really true. Am I really home?"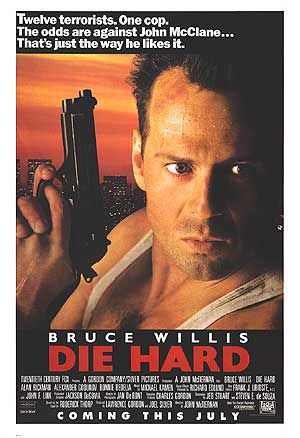 With believable characters and deft touches of humor supplementing the blow em up plot, Die Hard reigns as one of the greatest action films of all time. John McClane, played by Bruce Willis, is an off-duty cop who gets caught up in a fight when sophisticated bank robbers crash his wife's company Christmas party. He picks them off one by one, and even survives their attempt to blow up the building. I'd hate to see what John McClane would have done if he had his shoes on.
Best line: "Come out to the coast, we'll get together, have a few laughs . . ."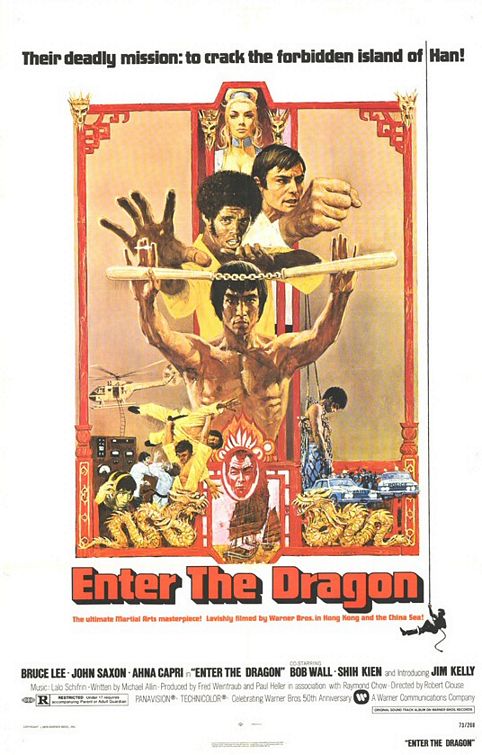 An underground martial arts tournament, drugs, prostitutes, revenge, some sick Kung Fu, mirrors — is there anything this movie doesn't have? The first Kung Fu flick to come out of Hollywood was, sadly, the final one from Bruce Lee. Hailed as one of the most financially profitable films of all time, Enter the Dragon capitalized on the insane ability of one of martial arts' prodigies. The story follows Lee on a journey to avenge his sister's death and bring honor back to his master and Shaolin Temple. Throw in a secret island, some hookers, maybe a little international espionage and . . . let's face it, we don't really watch these kinds of movies for the plot. Bruce Lee is ridiculously awesome and that's all I really need to say.
Best line: "Don't think. FEEL. It is like a finger pointing away to the moon. Do not concentrate on the finger or you will miss all that heavenly glory."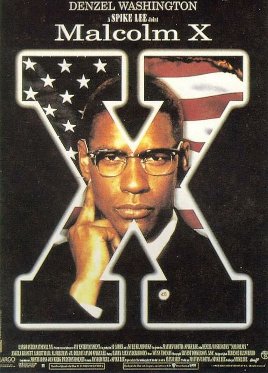 American culture has unfortunately and simplistically rendered the history of the civil rights movement as a battle between Martin Luther King Jr., the good guy who got it right, and Malcolm X, the bad guy who got it wrong. The story is of course much more complicated, as is Malcolm X himself. You owe it to yourself to get a fuller picture of the man by reading his autobiography, and watching this film which also goes a long way in showing both his faults and his too often forgotten virtues.
Best line: "A man curses because he doesn't have the words to say what's on his mind."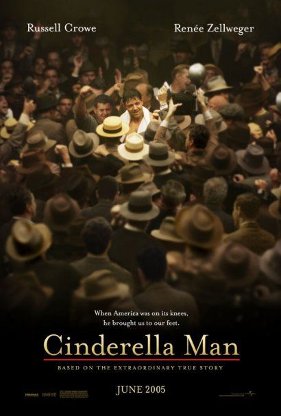 A validation of self-worth can be a powerful element to sustain a man. After an injury caused James Braddock to plummet from the top of the boxing world, he struggled to survive and provide for his family through the Great Depression. At nearly the breaking point, he gets a chance to fight again. Everyone expected him to be an easy opponent, but a desperate and hungry man can be extremely dangerous. He wins the fight and continues to win, leading him to fight in the heavyweight championship. Braddock's true story is about more than boxing; his rise, fall, and dream of redemption mirrored the whole nation's hopes.
Best line: "I have to believe that when things are bad I can change them."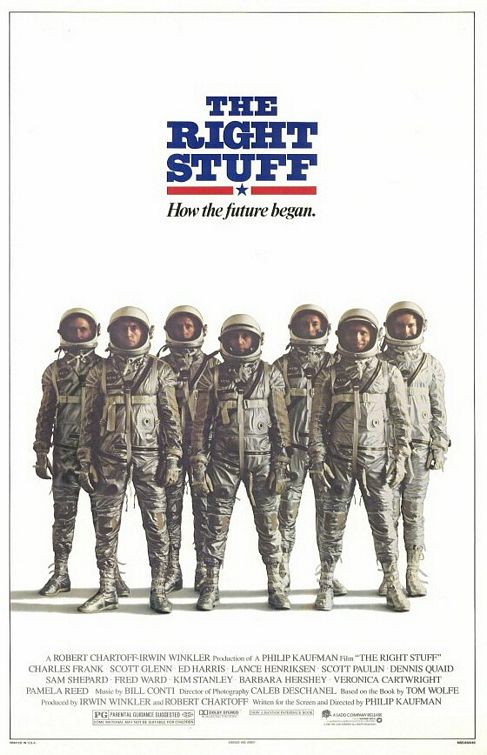 From the breaking of the sound barrier by Chuck Yeager to the space flights of the Mercury 7 astronauts, the movie provides an inside look at the American side of the space race. The flaws and reality of the program are exposed along with those of the astronauts. They were human – which makes them all the more heroic.
Best line: "What Gus is saying is that we're missing the point. What Gus is saying is that we all heard the rumors that they want to send a monkey up first. Well, none of us wants to think that they're gonna send a monkey up to do a man's work. But what Gus is saying is that what they're trying to do to us is send a man up to do a monkey's work. Us, a bunch of college-trained chimpanzees!"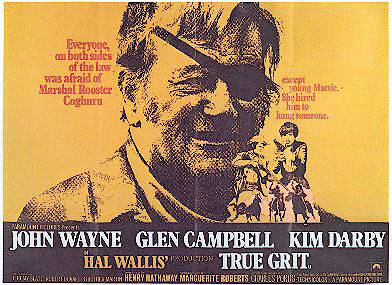 As westerns go, is there any greater than those starring John Wayne – and here the eye patch only makes him more hardcore. Hired by a young girl to track down the man that killed her father, Wayne takes on the role of Rooster Cogburn, the marshal with "grit" enough to bring the man to justice. Despite his failing health, John Wayne played the ailing law man to an Oscar-winning performance.
Best line: "Well, a gun that's unloaded and cocked ain't good for nothin'."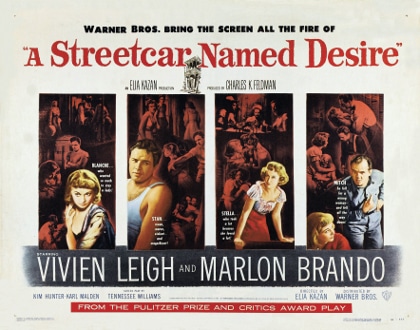 Sometimes people are just barely hanging on to their sanity. Those around them can either talk them off the ledge, or push them over it. Case in point: Blanche Dubois. Now this chick may have been a few cards short of a deck to start with, but at least she was holding on. Stanley may be the perfect example of how a man should never treat a woman. If the man had any ounce of sympathetic understanding to replace his uber-brutish machismo, Blanche may have turned the corner into the land of the functional.
Best line: "Stella!"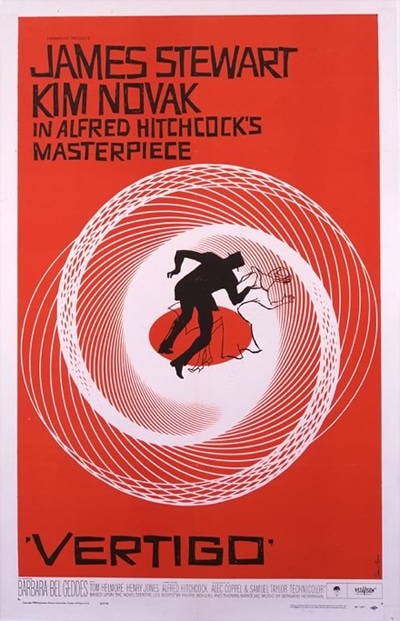 Hailed as one of the greatest movies of all time, the film captures a man's descent from sanity as the effects of his acrophobia prevent him from saving the woman he came to love. Of course, the movie wouldn't be a Hitchcock classic if there weren't some crazy twists thrown in there. The character played by Jimmy Stewart suffers from an intense fear of heights and strange events continue to unfold as a result. Mix in some shadowy women, a little murder and you've got one of the greatest mystery films ever made. Moral of the story: get over your fear of heights before people start dying.
Best line: "You shouldn't keep souvenirs of a killing. You shouldn't have been that sentimental."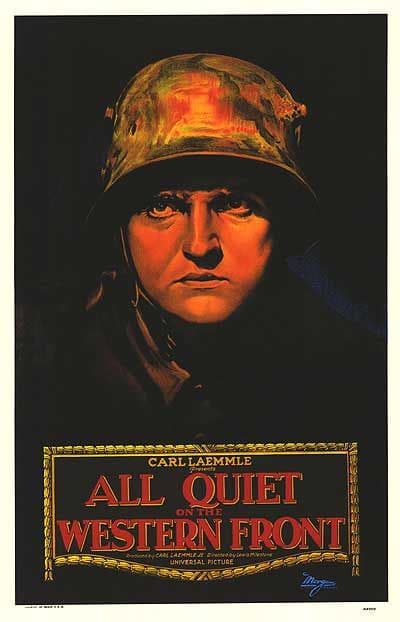 All Quiet on the Western Front is the godfather of modern war movies. Almost all pay homage in their execution or effect. The film is from the eyes of German soldiers fresh to the front lines in WWI. The story follows Paul as he and his buddies question the politics of war and other atrocities they face. As those in the group continue to die, even when they are supposed to be out of harm's way, the futility of war becomes ever more apparent. A glimpse into the mind of those that fight, the film was groundbreaking in its intense portrayal of the frontlines.
Best line: "You still think it's beautiful to die for your country. The first bombardment taught us better. When it comes to dying for country, it's better not to die at all."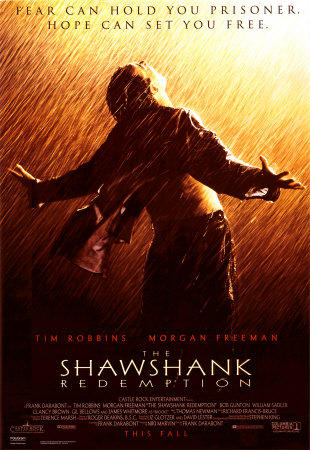 Several themes run deep in this adaptation of Stephen King's novella. Not to get too philosophical on you, but I could spend days digging through all the elements this movies presents. Andy, a banker, (Tim Robbins) is falsely imprisoned for the murder of his wife and her boyfriend. In prison he develops a friendship with Red (Morgan Freeman), and they do whatever it takes to survive. In the morally bankrupt world of the prison, Andy maintains his integrity and relies on his unfounded hope in the world. I guess I probably shouldn't use the word "redemption" to describe the movie because it's actually in the title, but it's how this redemption is achieved that makes the story shine. Hands down, a movie for the ages.
Best line: "Get busy living or get busy dying."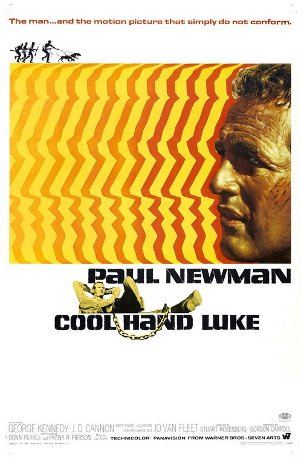 At first glance, this movie seems like just another slacker anti-establishment movie, and maybe it is, but what makes this movie great is the layers of interpretation that can be applied to it. Luke (Paul Newman) is sent to prison camp for vandalizing parking meters and faithfully resists whatever authority is thrown at him. Though gaining the admiration of his peers with his non-conformist attitude and escape attempts, the prison officials brutally punish Luke to break his spirit. Eventually they do and Luke is abandoned by his admirers. One last escape attempt leads Luke to a final confrontation. Take whatever path of interpretation you want, religious to existential to just about anything – Cool Hand Luke speaks to the rebel in all of us. R.I.P. Paul Newman. Thanks for all the manly times.
Best line: "What we have here is a failure to communicate."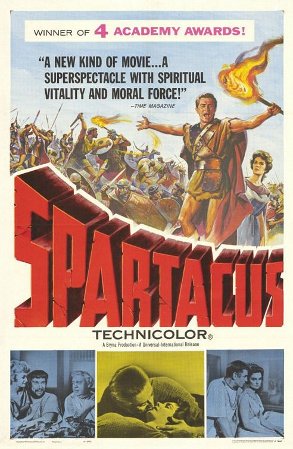 Gladiator/Slave revolts – does it get any more inspiring? You're forced to fight some dude for no reason, they take the woman you love, the crap just keeps piling up and there's really no other choice – let's take on the most powerful empire on the planet. Sounds crazy, but Spartacus almost pulled it off. Rallying the oppressed around him, he led one of the largest revolts of all time. In one of the most memorable scenes in movie history, while facing certain death, his men stand up and proclaim "I am Spartacus" to preserve their leader from crucifixion. That's some serious loyalty, gentlemen.
Best line: "I am Spartacus."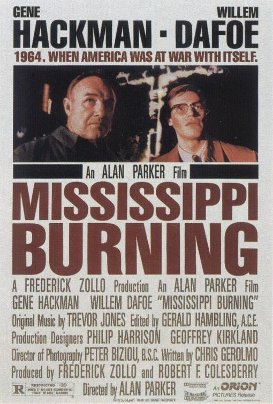 Based loosely on the true story of the murder of three civil rights workers in 1964, Mississippi Burning follows the FBI's attempts to bring the perpetrators of that crime to justice. The film centers on two of the Bureau's agents, Alan Ward (William Dafoe) and Rupert Anderson (Gene Hackman). Ward wants to conduct the investigation by the book, while Anderson, who is from Mississippi, understands that using more, let's say loosely legal tactics, is the way to go. Like threatening the deputy sheriff with a deadly straight razor shave. Nice.
Best line: "With an old man who was just so full of hate that he didn't know that being poor was what was killing him."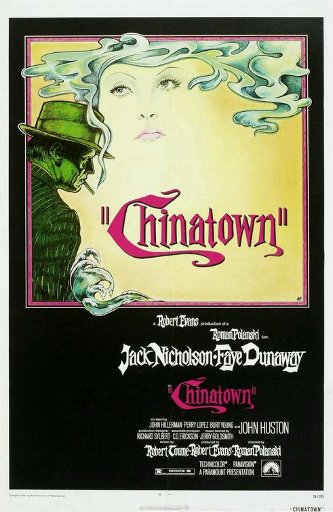 Who would have thought stealing water would lead to such craziness? Nicholson is at his hardcore finest as a private eye that sheds light on a huge scandal involving real estate, dams, water, some unsuspecting senior citizens, and even incest. That's a really random list, but it clearly worked for a lot of people – it was nominated for 11 Academy Awards.
Best line: "Forget it, Jake, it's Chinatown."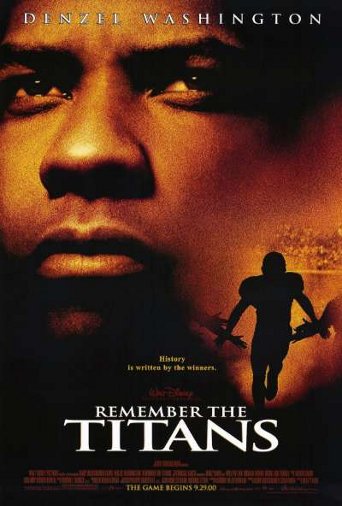 Nothing brings people together like football and desegregation. In the early 1970s, two schools in Virginia are forced to segregate in order to comply with a federal mandate. Herman Boone (Denzel Washington) is selected as the head coach of the football team over the current successful white coach. The town goes crazy. The team goes crazy. The coaches go crazy. But the team comes together and they play a dream season for their new coach. I love this movie. I forget how much I love it until it comes on TV, and I can't change the channel. I seriously wish Denzel Washington was my football coach. I would have destroyed everyone.
Best line: "This is where they fought the battle of Gettysburg. Fifty thousand men died right here on this field, fighting the same fight that we are still fighting among ourselves today. This green field right here, painted red, bubblin' with the blood of young boys. Smoke and hot lead pouring right through their bodies. Listen to their souls, men. I killed my brother with malice in my heart. Hatred destroyed my family. You listen, and you take a lesson from the dead. If we don't come together right now on this hallowed ground, we too will be destroyed, just like they were. I don't care if you like each other of not, but you will respect each other. And maybe . . . I don't know, maybe we'll learn to play this game like men."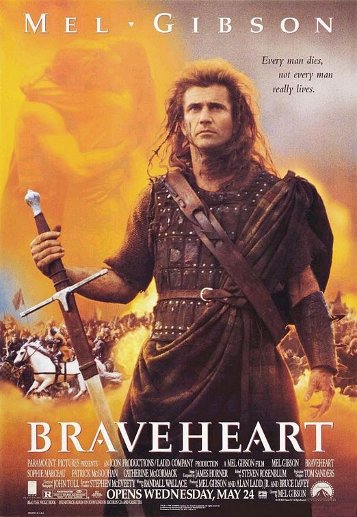 Mistake #1: Primae noctis? Are you crazy, Long Shanks?
Mistake #2: Slicing up William Wallace's woman? Are you asking to get your fort burned down? Never hack off a Scotsman.
Mel Gibson's portrayal of the battle painted warrior poet William Wallace is easily one of the greatest heroes in all of movie history. I refrain from commenting on historical accuracies, but the Battle of Stirling is one of, if not the best battle scene of all time. I can say no more.
Best line: "Every man dies, not every man really lives."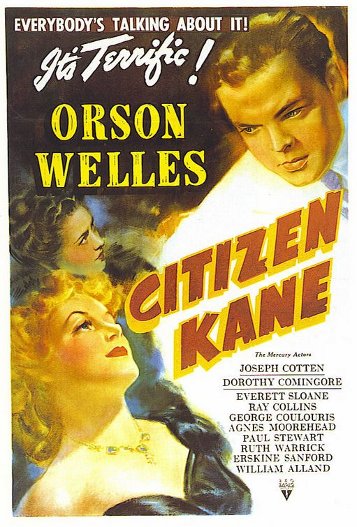 Citizen Kane is not only a classic film frequently ranked as the very best of all time, it's also a handy primer on how not to be a man. Don't let power corrupt your soul; don't let pride crush your relationships; don't push everyone away until you die alone, an arrogant jerk with his just desserts. And don't get so hung up on childhood memories that you can never build a life for yourself.
Best line: "Maybe Rosebud was something he couldn't get, or something he lost. Anyway, it wouldn't have explained anything . . . I don't think any word can explain a man's life. No, I guess Rosebud is just a . . . piece in a jigsaw puzzle . . . a missing piece."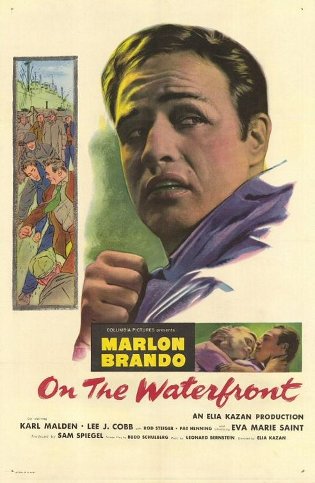 It's the story of longshoreman and ex-boxer Terry Malloy (Marlin Brando) who is blackballed and savagely beaten for informing against the mobsters who have taken over his union and sold it out to the bosses. During the film we see Malloy become aware of his personal power to fight and eliminate the corruption that surrounds him. It's a classic story of one man defying insurmountable odds to fight for what's right.
Best line: "You don't understand! I coulda had class. I coulda been a contender. I could've been somebody, instead of a bum, which is what I am."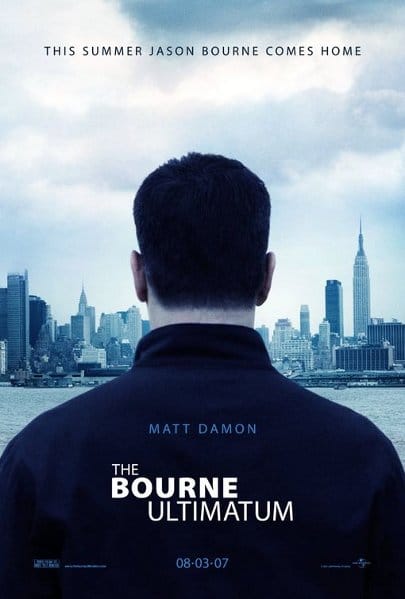 I truly believe, that deep in our hearts, all men want to be assassins. I don't know if it is the mystique, the weapons, the fact that you are a killing machine, or whatever; assassins may very well be the top of the food chain. But what makes the Bourne movies so watchable, is that they don't rely solely on Jason Bourne kicking the crap out of people. Of course that element is present, but Matt Damon is able to bring the character to the forefront. It is the relationships that Bourne builds with himself and others that keep the films from crossing over into the cliché. That and killing guys with pens and/or magazines.
Best line: "I can tell you the license plate numbers of all six cars outside. I can tell you that our waitress is left-handed and the guy sitting up at the counter weighs two hundred fifteen pounds and knows how to handle himself. I know the best place to look for a gun is the cab of the gray truck outside, and at this altitude, I can run flat out for a half mile before my hands start shaking. Now why would I know that? How can I know that and not know who I am?"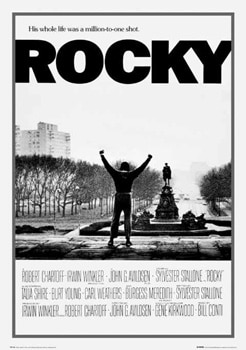 I love a good underdog story, and Rocky is the king of them all. The movie poster's tag line sums up the movie pretty well: "His whole life was a million-to-one shot." Sylvester Stallone plays Rocky Balboa, a two bit working class boxer from Philadelphia who gets the chance to fight the world heavyweight champion of the world. The training montage with Rocky running up the stairs of the library at the end is a cultural icon and still inspires men to get off their butt and start exercising. Cue "Eye of the Tiger."
Best line: "I just want to say hi to my girlfriend, okay? Yo, Adrian! It's me, Rocky."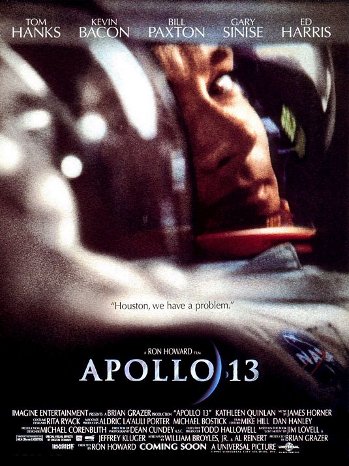 I don't think you could dream up a worse situation: stuck in a tin can, floating around in outer space with no power and running out of oxygen. The now famous line, "Houston, we have a problem," is definitely an understatement. Three guys trapped in a disabled shuttle after a trip to the moon goes horribly wrong, and all they have to save them are some of the greatest minds on the planet. Using some killer brain power and whatever junk they can find around the ship, NASA tries to bring these boys back home.
Best line: "With all due respect, sir, I believe this is gonna be our finest hour."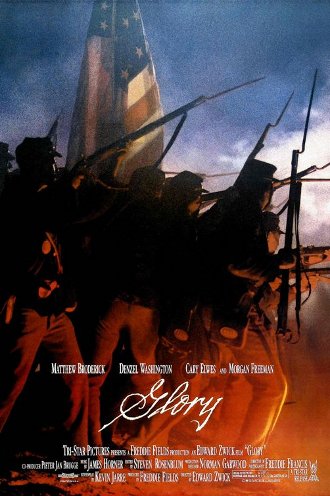 Overcoming prejudice, the men of the 54th Massachusetts become one of the first units in the US Army to be made of up African American volunteers. In the face of a decree claiming that any black man caught fighting for the Federal Army would be hanged and any white officer leading those men would also be executed, the group fights to prove themselves to their own Union Army as well as the enemy Confederates. Lead by Col. Robert Gould Shaw, the unit makes a valiant but unsuccessful attempt to take Ft. Wagner – losing half their men in the process, but gaining respect and admiration for their bravery.
Best line: "Give 'em Hell '54!"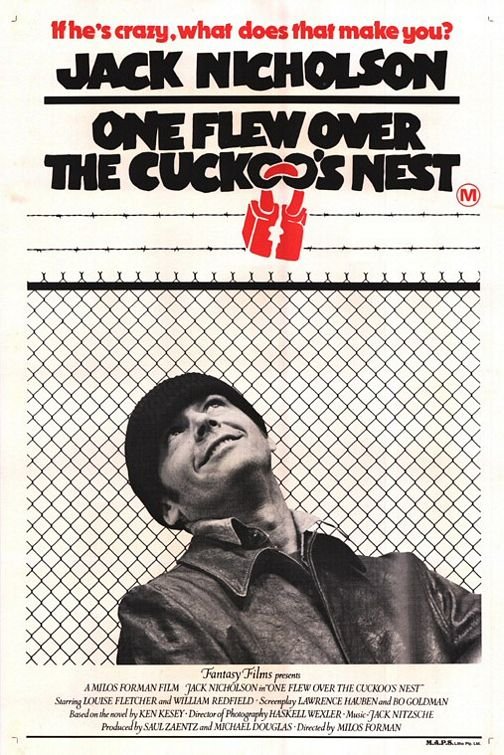 In an Oscar-winning performance, Jack Nicholson plays the part of a criminal who pretends (or is he?) to be crazy in order to placed in a mental hospital instead of prison. The patients there are under the oppressive, icy watch of Nurse Ratched. R.P. McMurphy (Nicholson) sets out to give the patients some optimism, happiness, and freedom, while also driving Nurse Ratched crazy. There's no big action scenes or special effects, almost the entire movie is set in the hospital, and yet the characters and McMurphy's rebellion against the soul-sucking nature of the institution makes for a story that will stick with you for a long time to come.
Best line: "But I tried, didn't I? Goddamnit, at least I did that."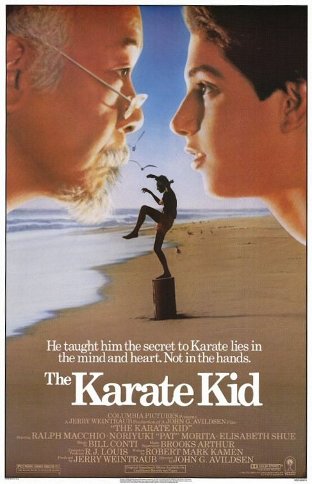 I am hard pressed to think of a saying with more philosophical depth and insight than "Wax on, wax off." It's too bad that doing chores doesn't really teach karate. I would be a grand master by now – but that's beside the point. Daniel-san and Mr. Miyagi create one of the most memorable underdog stories as they take on the Kobra Kai at the All-Valley Karate Tournament. Plus, Daniel-san gets a car and the girl, Alli with an "I." Will Smith's ten-year-old son is slated to star in a remake of the Karate Kid, constituting the greatest sacrilege in film history.
Best line: "Wax on, wax off."
The things a man will do at the insistence of a woman. Poor Charlie Allnut (Humphrey Bogart) gets suckered into going after a German gunboat by the feisty Rose Sayer. When her brother is killed by the invading Germans in East Africa, she recruits Charlie, the captain of the African Queen, to take down the offenders. I guess Katherine Hepburn can be pretty persuasive because despite the craziness and certain death that awaits them, Charlie gives in. It works out pretty well for him because they get married and he gets to blow up the bad guys.
Best line: "Well, yeah, but I never tried shooting myself in the head neither."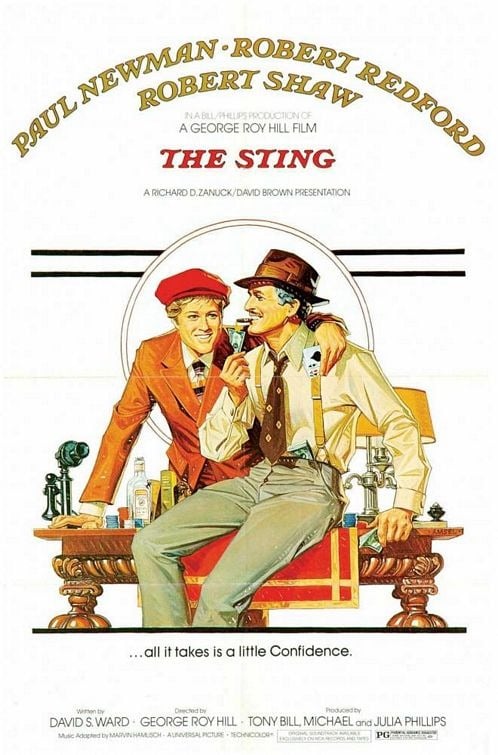 A classic caper movie set in 1936 Chicago. Two Chicago con artists (Newman and Redford) set out to avenge the murder of a mutual friend, only to find themselves in a high-stakes game against the master of all cheating mobsters (Robert Shaw). The dialogue between Newman and Redford is fresh and entertaining. Art of Manliness readers may appreciate the format of the film. The movie's sections are divided by old-fashioned title cards with lettering and illustrations rendered in a style reminiscent of the Saturday Evening Post. The Sting also breathed new life into "The Entertainer," a piano rag written by Scott Joplin.
Best line: "Sorry I'm late. I was taking a crap."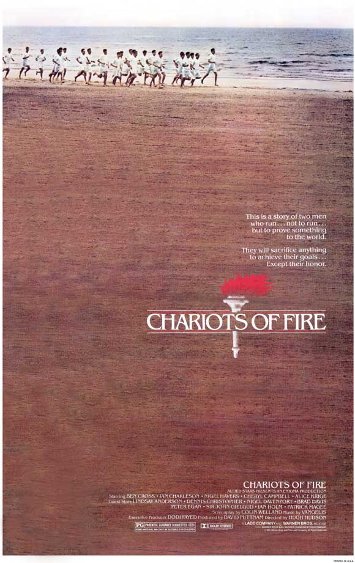 How much do you believe in yourself? And maybe more importantly, what are you willing to do to stand up for what you believe? Two men from the British track team vie for Olympic glory in 1924. Both run the 100 meters and both have extremely different reasons for running. One must overcome prejudice and Anti-Semitism, the other risks everything to stay true to his God.
Best line: "Then where does the power come from, to see the race to its end? From within."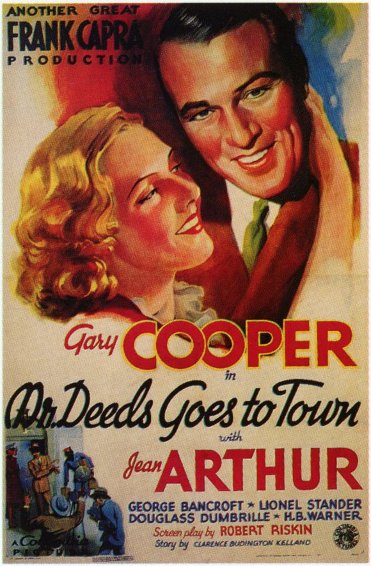 If you inherit a bunch of money, and you want to be charitable and buy poor people farms so that they can work and provide for themselves, and your financial advisor calls you crazy, and they end up putting you on trial to judge your sanity – what do you do? Start punching people in the face, that's what.
Best line: "People here are funny. They work so hard at living they forget how to live."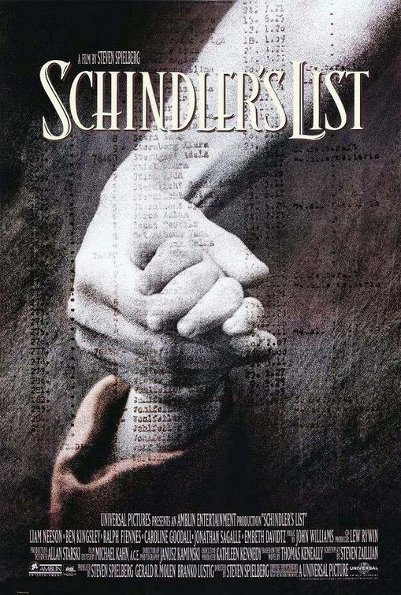 One man's eyes are opened to the brutality of the surroundings he once embraced. Though far from a perfect man, Oskar Schindler did all he could to preserve the lives of Jewish workers as the "Final Solution" threatened them all with extinction. Risking his life and using his personal wealth, he was able to save the lives of close to 1,100 people. Moving, brutal, and beautiful; it's hard to watch but must be. A masterpiece.
Best line: "It's Hebrew, it's from the Talmud. It says, 'Whoever saves one life, saves the world entire.'"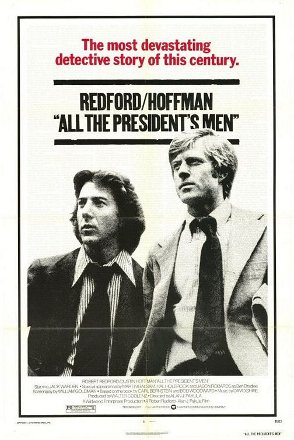 With newspapers fighting to survive, it's great to watch a film about how essential good journalism really is. The film follows Woodward and Bernstein as they shed light on the break-in at the Watergate Hotel and a trail of illegal activity that led to the White House. Talk about some gutsy reporters. Watchdogs, indeed. This movie has all the trimmings of the finest mystery thrillers – but it actually happened. I bet this movie makes Nixon wish he would have changed that whole "freedom of the press" business while he was in office.
Best line: "Listen . . . I'm tired of your chickens**t games! I don't want hints . . . I need to know what you know."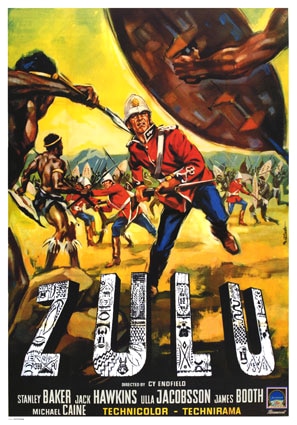 The Victoria Cross is awarded to any person under military command for "most conspicuous bravery, or some daring or pre-eminent act of valour or self-sacrifice." It is the highest military decoration awarded by the British military, and the battle at Rourkes Drift saw eleven awarded – the most in a single engagement.
140 British soldiers guarding a supply dump faced an overwhelming Zulu army of 4,000. They defended themselves and nearly a third of their men that were sick in the infirmary from the onslaught. The movie is ominous as the stage is set for the battle and urgency takes over as the battle ensues. Although the movie takes liberties with the elements of the true battle, little is diminished in its inspiring effect.
Best line: "A prayer's as good as bayonet on a day like this."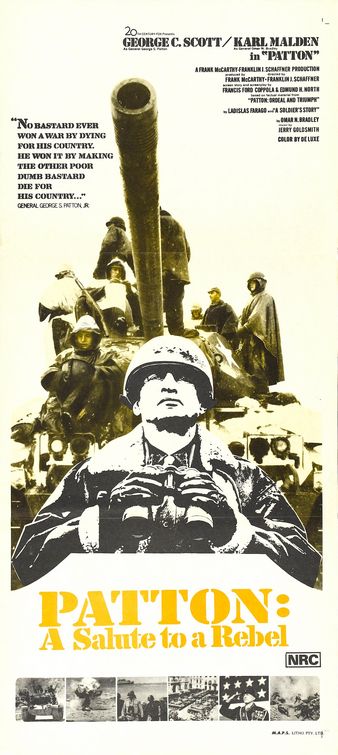 What do you get when you cross a crazy man with a military genius? George S. Patton. Old Blood and Guts. Patton was an American tank commander who was a main factor in the Allies victories in North Africa and Italy during WWII. Patton isn't so much about WWII than it is about this larger than life man. Even if you haven't seen this film, you've probably seen the famous speech scene in front of the American flag at the beginning of the movie.
Best line: "Now I want you to remember that no bastard ever won a war by dying for his country. He won it by making the other poor dumb bastard die for his country."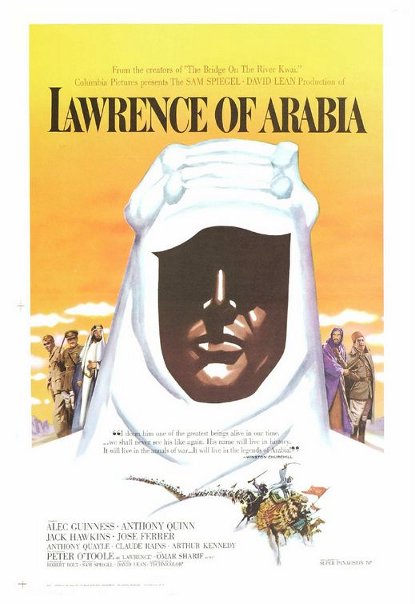 It seems we hear about guerrilla warfare in the desert almost every day in the news. Maybe we should take some cues from our good buddy Larry of Arabia and turn this war around. The film follows T.E. Lawrence, an officer in the British army during WWI, as he rallies the Arab people in fighting the British enemies. Lawrence overcomes crazy odds and impresses the locals with his tenacity and skill.
Best line: "The trick, William Potter, is not minding that it hurts."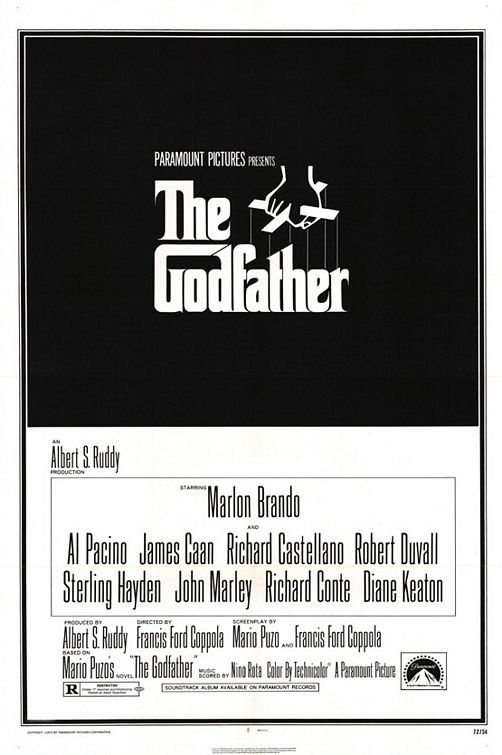 The Godfather is more than just a shoot em up mobster movie. It's a cinematic masterpiece that touches on themes that are universal to the human condition: family, honor, the choice between good and evil, and revenge just to name a few. We get a first hand look at the inner-conflict that Michael Corleone (Al Pacino) faces as he chooses between leading a normal life or taking part in the family business.
Best line: "I'm gonna make him an offer he can't refuse." And a hundred others.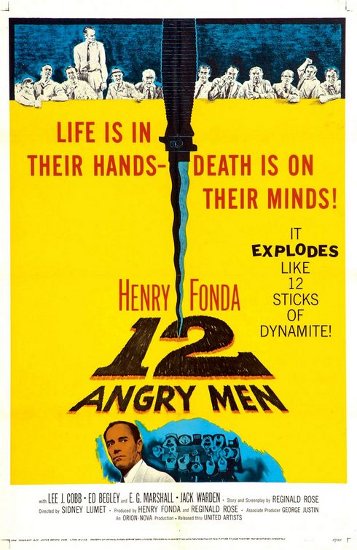 A young disadvantaged boy is charged with murder, and the case against him seems overwhelming. While all the jurors are ready to convict the kid so they can get back to their lives, one man stands up for justice and gives the kid the fair trial that he deserves. Despite the social pressure to put in a guilty vote, juror #8 slowly persuades his fellow jurors that not enough evidence exists to convict the defendant.
Best line: "We may be trying to let a guilty man go free, I don't know. Nobody really can. But we have a reasonable doubt, and that's something that's very valuable in our system. No jury can declare a man guilty unless it's SURE."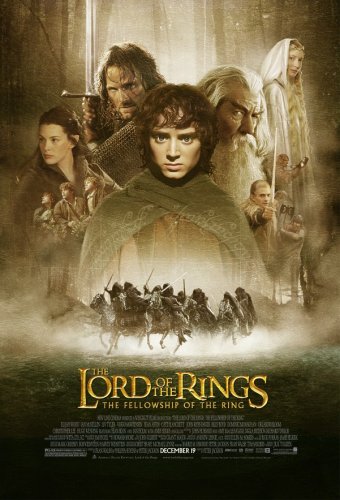 Sure, most of the characters are mythological creatures like hobbits and dwarfs, but that doesn't mean we can't gleam some lessons on manliness from them. In this action-packed and beautifully filmed trilogy we see examples of loyalty, duty, and bravery displayed by the characters. And the story's main protagonist, Frodo Baggins, teaches us that we often don't choose our calling in life, it chooses us. And when it does, give it all you got. The story is so good you can't help but watch all three back-to-back in a nine-hour marathon.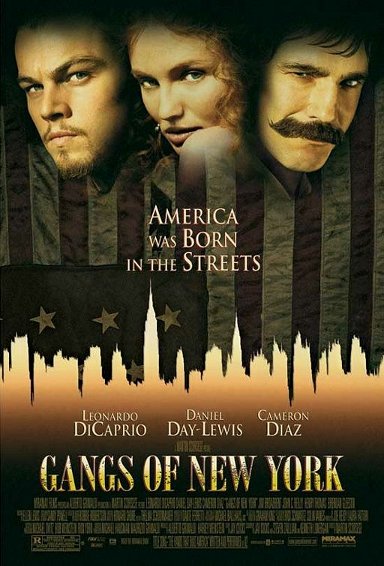 Gangs of New York takes viewers back to the mean streets of 19th century New York City. It was time when waves of Irish immigrants poured into New York City every day and the city was rife with political corruption. Irish American Amsterdam Vallon (Leonardo Di Carprio) returns to his old New York neighborhood to avenge the death of his father at the hands of the murderous, knife wielding nativist, Bill the Butcher (Daniel Day Lewis). The costume design and art direction in this film are amazing and Daniel Day Lewis does an impeccable job in creating one of the most interesting, evil, and strangely sympathetic characters in all of movie history. He totally got robbed of the Best Actor Oscar.
Best line: "Thank God. I die a true American."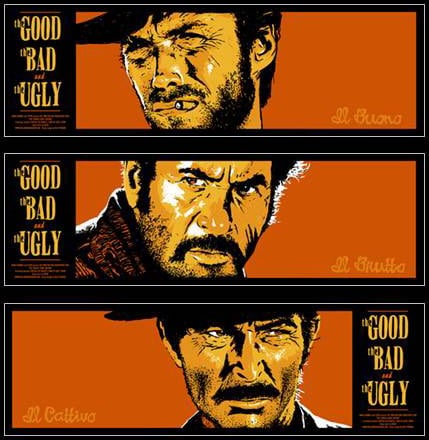 The Good, the Bad, and the Ugly is the last in Sergio Leone's trilogy of "spaghetti westerns." Despite being the last, it has come to stand on its own. Even if you haven't seen the film, you probably know something about it. Most likely you've heard the iconic theme song with it's spooky "wha wha wha" shouts. And you've probably seen images and scenes of Clint Eastwood wearing a poncho and smoking a cigar. The film follows three cowboys during the Civil War who try to double cross each other in search of Confederate gold. There's not much of a deep message in this film. It's just a lot of fun to watch.
Best line: "When you have to shoot, shoot. Don't talk."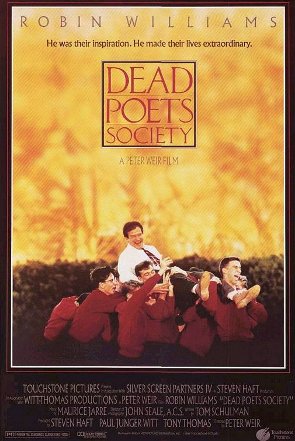 To live deliberately. This idea is central to the awakening of a group of young preparatory school students inspired by their new English teacher. Robin Williams plays the role of John Keating, the brazen new teacher at a conservative all boys private school. He inspires them to view the world differently and suck the marrow out of their lives. The boys take on their teenage world armed with new perspectives and courage to live their lives with purpose. Sadly, their tightly controlled lives clash and their new insight is challenged. The movie is heartbreakingly inspiring and truly encourages one to seize the day, despite the overwhelming opposition.
Best line: "Carpe diem, seize the day boys, make your lives extraordinary."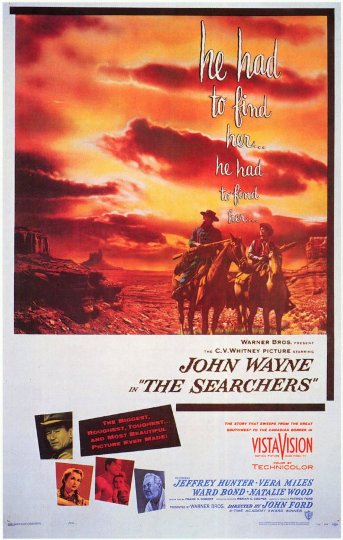 Directed by the legendary John Ford, John Wayne gives his most intense acting performance of his career as the dark and vengeful Ethan Edwards, who vows to kill the Comanche raiders that murdered his beloved sister-in-law, brother, and took captive two of their daughters. Wayne does a fantastic job in embodying a conflicted, complex man whose racism and desire for revenge sets up a situation far more morally ambiguous than Cowboys vs. Indians.
Best line: "That'll be the day."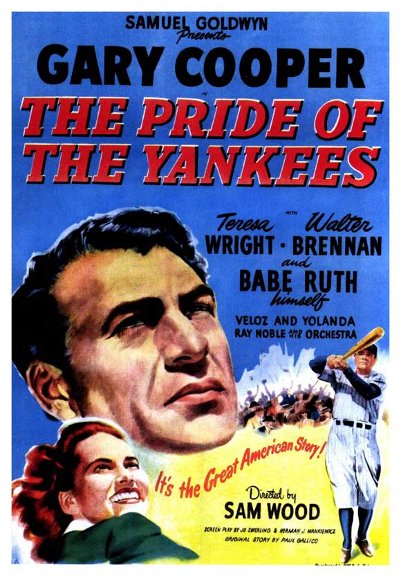 The Iron Horse's talent and tenacity made him a legend. His courage in the face of a debilitating disease made him a hero. Lou Gehrig was one of the classiest baseball players America has ever had and who better to play him than Gary Cooper. If you're not tearing up at the famous "Luckiest man" speech, you my friend, have no soul.
Best line: "Today, I consider myself the luckiest man on the face of the earth."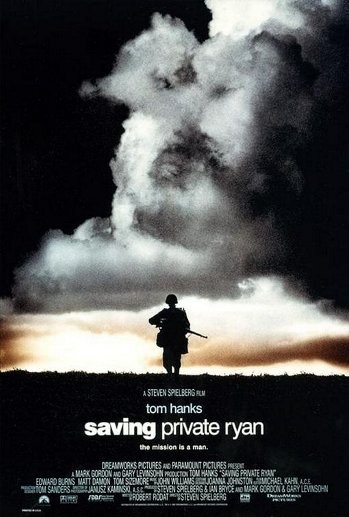 Hailed as the greatest war movie ever made, Saving Private Ryan immerses the viewer in the horrors of the Allied invasion of Europe. While the battle scenes are great, the story and the underlying question it poses are even better. Tom Hanks plays an army captain who leads a small squadron to find and send home a soldier who lost all three of his brothers in war. Why risk the lives of several men, just to save one? That's the question that we're left asking ourselves during the movie. The answer? It's just the decent thing to do. The end scene will leave you crying like a baby and with a new found respect for the brave men who sacrificed everything for our freedoms.
Best line: "James, earn this . . . earn it."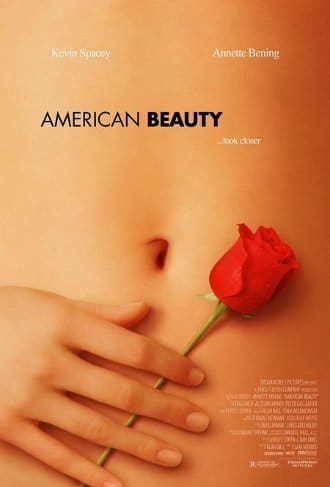 Meet Lester Burnham; a man who feels like he's completely dead inside. His wife and daughter despise him and don't show him any respect. His big corporate job and the demands of modern life have emasculated him. But Lester starts waking up from his emotional comma after he meets his daughter's good looking friend. Sadly, Lester's awakening leads him down a path of immaturity that results in tragic consequences for him and his family. American Beauty is a beautifully filmed movie that sheds light on the dark side of the American Dream. We learn from the messed up characters in this movie that happiness can't be bought and that the suburbs can kill your manhood if you let it. It's The Death of a Salesman for the 1990s.
Best line: "Both my wife and daughter think I'm this gigantic loser and they're right, I have lost something. I'm not exactly sure what it is but I know I didn't always feel this . . . sedated. But you know what? It's never too late to get it back."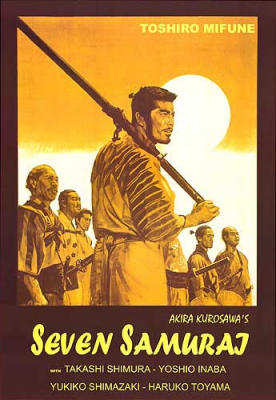 Seven Samurai is probably one of the most influential films ever made. Countless westerns were inspired by this 1954 Japanese classic. The Magnificent Seven being one of them. Set in feudal Japan, a peasant village hires seven medieval mercenaries to defend it from marauding bandits. The bravery the seven samurai show will inspire any man to stand up for injustice.
Line: "This is the nature of war. By protecting others, you save yourselves."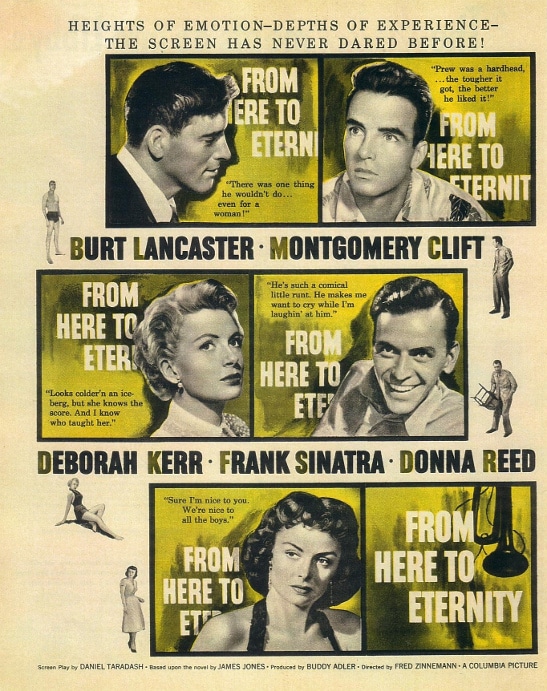 From Here To Eternity is probably best remembered for the famous beach love scene of Burt Lancaster and Deborah Kerr, but there's a lot more to this legendary film. Based on the novel by James Jones, From Here to Eternity is about the life of an American soldier stationed in Hawaii before the bombing of Pearl Harbor. The film considerably tones down the controversial topics in Jones' book. However, it was still groundbreaking in its depiction of topics that were taboo in the 1950s: serial adultery, alcoholism, and a U.S. military teeming with corruption and incompetence. The film focuses on two professional soldiers: Prewitt (Montgomery Clift), a hard-headed ex-boxer given "the treatment" by his commanding officer to force him to fight in the regimental boxing championships and the company's Top Sergeant (Burt Lancaster), who is having an affair with the officer's frigid wife (Deborah Kerr). From Here to Eternity reminds you that sometimes life's a messy thing and doesn't always have happy endings.
Best line: "A man don't go his own way, he's nothing."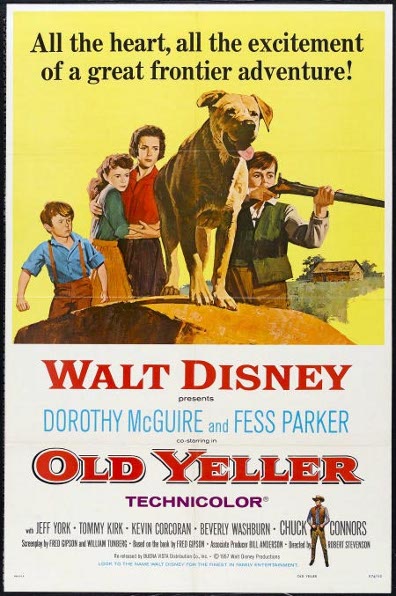 No other movie better portrays the powerful bond between man and canine. No other movie better drives home the message that becoming a man sometimes means doing things that hurt.
Best line: "He was my dog. I'll do it."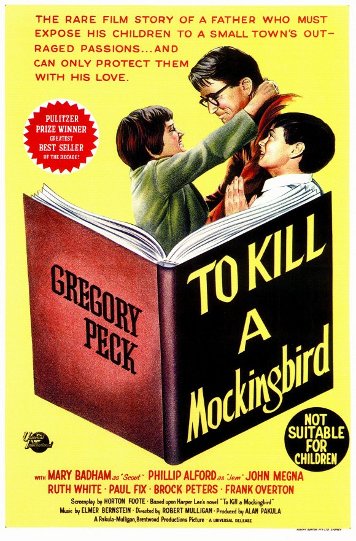 Gregory Peck plays Atticus Finch, a small-town Alabama lawyer and widower father of two, who passionately defends a black man accused of raping a white woman. The courtroom scenes have inspired many a legal career. In addition to being an inspiring lawyer, Atticus Finch is an inspiring father. If you're a dad or a dad to be, watch To Kill a Mockingbird and take some notes.
Best line: "If you can learn a simple trick, Scout, you'll get along a lot better with all kinds of folks. You never really understand a person until you consider things from his point of view, until you climb inside of his skin and walk around in it."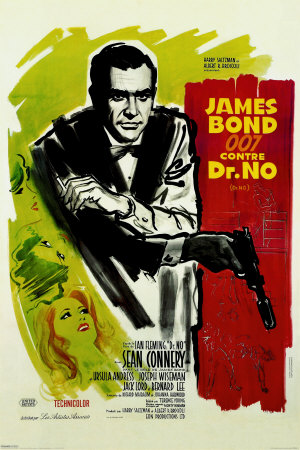 The first James Bond film and quite possibly the best. 007 (Sean Connery) is sent on a mission to Jamaica to investigate the murder of a fellow MI-6 agent. Action, intrigue, and suggestively-named women are mixed in to make this a stellar guilty pleasure.
Best line: "Bond. James Bond."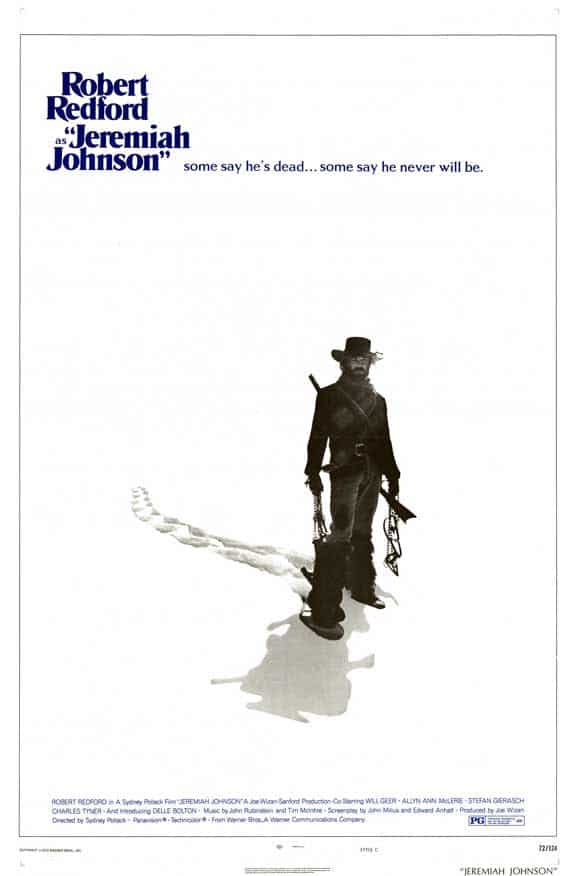 An American soldier (Robert Redford) goes west to escape the Mexican War and becomes a mountain man. A grizzled old trapper takes Johnson in and teaches him how to survive harsh winters, bears, and Indians. After accidentally violating an Indian burial ground, he loses his new Indian wife and their adopted child to vengeance, and a vendetta between him and the Crows ruins his idyllic life as a fur trapper. For about half the movie we get to see Jeremiah Johnson take on surprise attacks by Crow Indians with nothing but his fists and a Bowie knife. The film is actually based on the real life of mountain man Jeremiah Johnson
Best line: "Where you headed?" "Same place you are, Jeremiah: hell, in the end"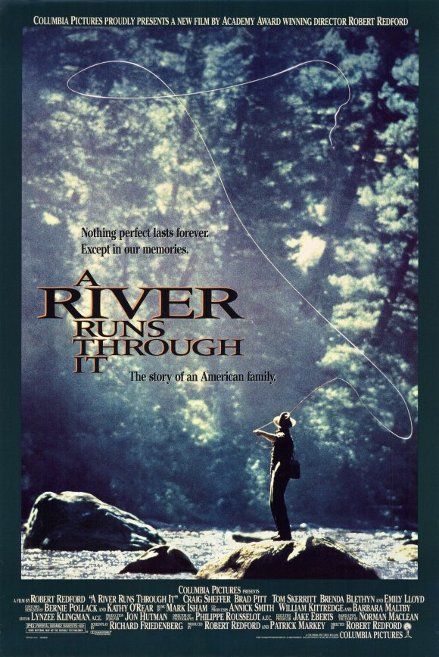 A River Runs Through It follows an older brother's attempt to save his talented brother from self-destruction through the healing power of fly fishing. Set in Montana's beautiful Blackfoot River country, the viewer is presented with stunning shots of nature. Director Robert Redford's commentary and narration engages the viewer to ponder important life questions. From the story we learn that sometimes the people we love the most are the hardest to help.
Best line: "It is those we live with and love and should know who elude us."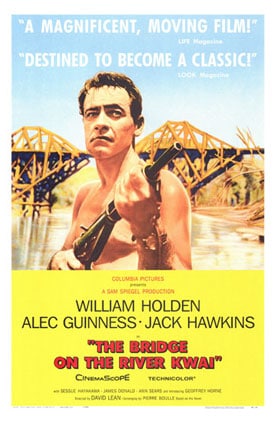 A group of British prisoners of war during WWII are ordered to build a bridge for the Japanese Burma-Siam railway. Instead of sabotaging the bridge, the men build the bridge under the command of Colonel Nicholson. The bridge becomes a metaphor for the futility and insanity of war, egotistical pride, a belief in saving "face," and stubborn, inflexible obedience to class, military codes, and rules.
Best line: "Do not speak to me of rules. This is war! This is not a game of cricket."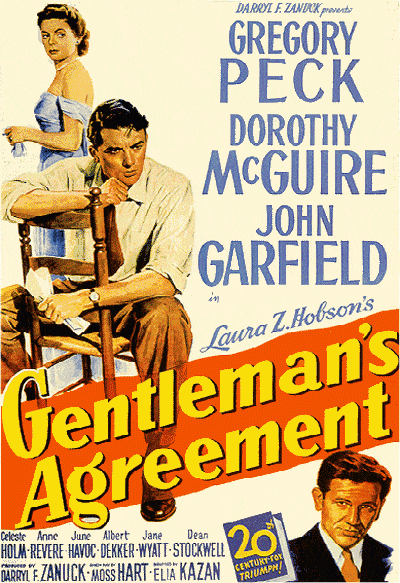 "I swear I'm not a racist but . . ." So many people have no idea what their true feelings toward people are until their foot is shoved in their mouth. In the film, Phil Green (Gregory Peck) poses as a Jewish man in the cultured society of New York and Connecticut to gain information for a magazine article. His eyes are opened to the world of bigotry that often goes unnoticed.
Best line: "I've come to see lots of nice people who hate it and deplore it and protest their own innocence, then help it along and wonder why it grows. People who would never beat up a Jew. People who think anti-Semitism is far away in some dark place with low-class morons. That's the biggest discovery I've made. The good people. The nice people."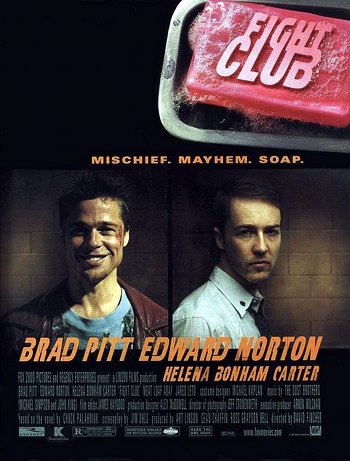 At first blush, Fight Club just seems like another violent movie with guys beating each other to a bloody pulp. The fighting, however, is just a vehicle to explore and critique the sad state of modern American masculinity. Everything about Fight Club is amazing — the story, the cinematography, the acting, everything. Edward Norton plays a nameless narrator whose life has been hollowed out by his job and his desire to own all the contents in the IKEA catalog. His life changes when he meets soap salesman, Tyler Durden. I wish I could go on, but I can't. The first rule of Fight Club is never talk about Fight Club. Guess you'll have to see the movie yourself.
Best line: "You're not your job. You're not how much money you have in the bank. You're not the car you drive. You're not the contents of your wallet. You're not your f****ing khakis."
Indiana Jones (Raiders of the Lost Ark and The Last Crusade)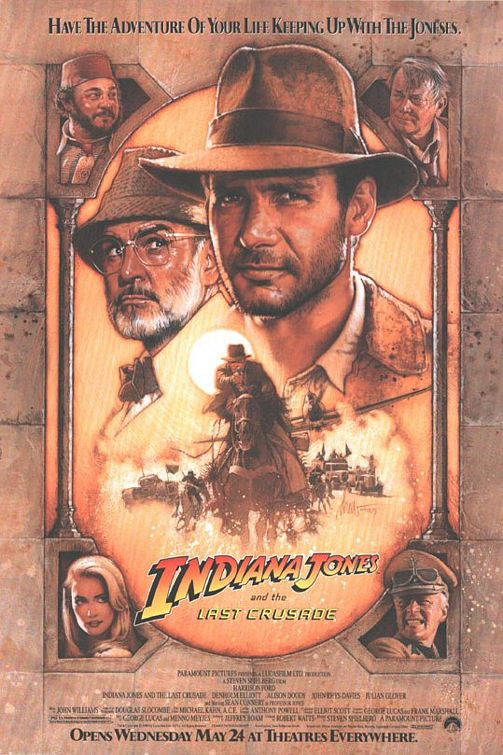 The hat, the whip, the legend. There aren't too many films that inspire adventure today. The problem with most current action movies is that there's too much emphasis on the action and not enough time spent on developing a good story. Indiana Jones strikes a perfect balance of action and first-rate storytelling. Watching an Indiana Jones movie will take you back to your boyhood dreams of fighting Nazis, getting the girl, and swinging from beams with your trusty bullwhip.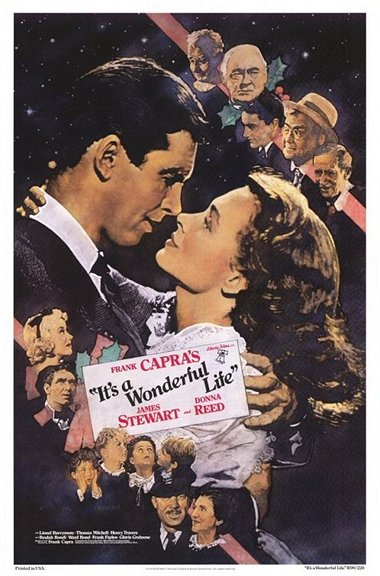 A perennial Christmastime favorite (mainly because the copyright wasn't renewed in 1975 and TV stations could air it for free). We often think of It's a Wonderful Life as a heartwarming and inspiring film. But if you take a step back, you'll see that there's an underlying darkness to it. George Bailey (Jimmy Stewart) had dreams of traveling, going on adventures, and being an architect in a big city. But his responsibilities to his family and his community kept him from leaving his small town. After the savings and loan he owns goes bust, Bailey considers suicide (pretty heavy for the 1940s), only to be shown what life would be like without him. In the end, he learns that happiness is found not in pursuing big dreams but through family, friends, and fulfilling responsibility to those around you.
Best line: "Strange, isn't it? Each man's life touches so many other lives. When he isn't around he leaves an awful hole, doesn't he?"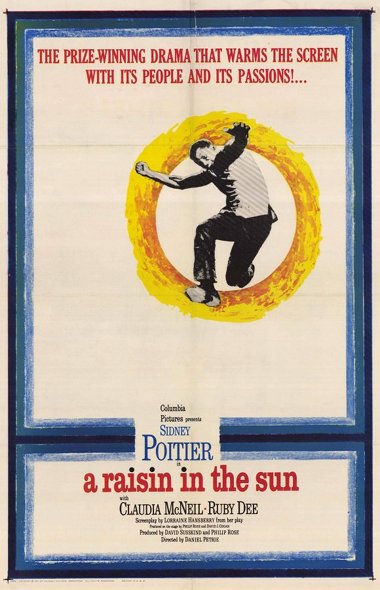 Is A Raisin in the Sun about racism? Obviously. Is it about family and dreams and identity? Of course. But it's also about being a man. About becoming a man. Walter Lee Younger makes mistakes, he's stubborn, and he has his dreams dashed. But he's not defeated. He finds the humility to unite with his family and the pride to stand up for his convictions. He mans up in the end.
Best line: "He finally come into his manhood today, didn't he? Kind of like a rainbow after the rain."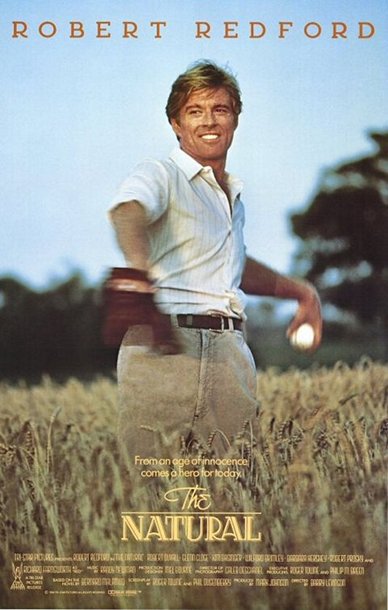 When we think of mythic heroes, we often think of characters from classical history like Achilles or Agamemnon. In The Natural, we see the archetype of the epic and mythological hero transposed from the battlefields of ancient Greece to the baseball diamonds of 1920s America. Robert Redford plays Roy Hobbs, a baseball player whose promising career was cut short in his youth by a deadly dame. 16 years later, Roy is back to fulfill his dream to play major league ball. Just as Achilles had his mythological armor made by the gods, Roy wields his mythological bat, aptly named "Boy Wonder," made from a tree struck by lightning. When you get down to it, The Natural is about re-birth and going after a dream no matter what it takes. Beautifully shot and masterfully scored, you'll be bawling like a baby by the time the credits roll.
Best line: "You've got a gift Roy . . . but it's not enough — you've got to develop yourself. If you rely too much on your own gift . . . then . . . you'll fail."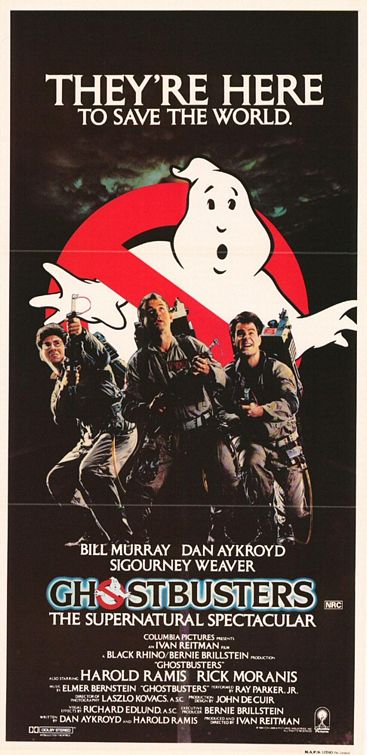 I hold a special place in my heart for Ghostbusters. When I was a kid, I was obsessed with the movie. I watched it over and over, played the video games, and had all the Ghostbusters toys. Moreover, from the ages of 4 until 6, I demanded that my family call me Peter Venkman and not Brett. Back then I loved the movie primarily for the cool special effects and proton packs. 20 years later, I still think the proton packs are cool. But I'm finally starting to appreciate how incredibly funny Ghostbusters is. There's no deep meaning you can take away from Ghostbusters, it's just a really entertaining and fun movie. When you're looking for something to watch after a long day at work, you know who to call.
Best line: "Ray, when someone asks you if you're a god, you say 'YES!'"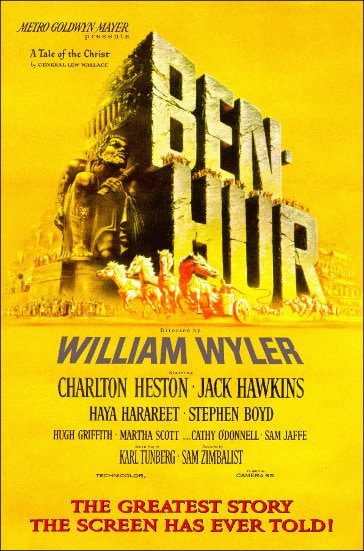 Two words: chariot race. Before CGI and all the other wires and fancy tricks, they had real guys doing crazy stuff that most filmmakers today won't even dream about. And man, does it pay off for this picture. The chariot race is probably the most remembered event in the film, but it is certainly not the guts of the story. Family, the futility of revenge, inner peace, and a host of other themes lay the foundation for the character arc of Judah Ben Hur. One of Charleton Heston's greatest roles.
Best line: "You can break a man's skull, you can arrest him, you can throw him into a dungeon. But how do you control what's up here? How do you fight an idea?"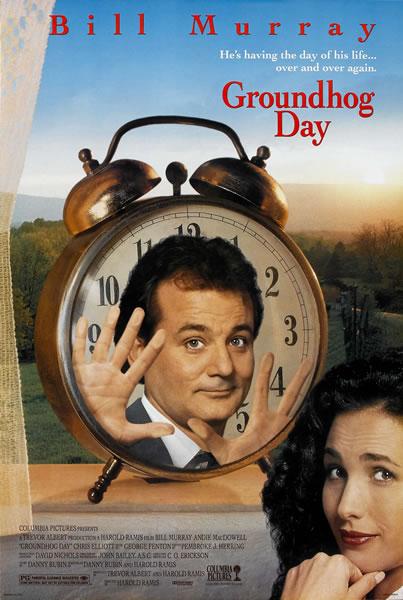 On it's surface, Groundhog Day is just another comedy. But if you delve deeper, you'll find a story that drives home some profound messages. Bill Murray plays Phil Connors, a cynical egotistical weatherman who, for some reason, must live the same day over and over. That day just happens to be Groundhog Day. We never learn how long Phil is stuck in this purgatory of repetition. It could have been a month or maybe even a thousand years. While the repetition provides some funny gags, it also sets up a backdrop for Phil (and the audience) to be hit with a heavy dose of anagnorisis. From Phil's plight we learn the only real change in life can only come from within us.
Best line: "I'm a god." "You're God?" "I'm a god. I'm not *the* God . . . I don't think."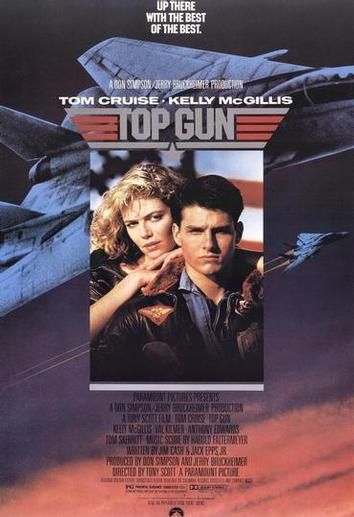 Another childhood favorite. Remember how I forced my family to call me Peter Venckman for two years after I saw Ghostbusters? Well, after I saw Top Gun in Kindergarten, they were calling me Maverick. In the role that made him a blockbuster star, Tom Cruise plays cocky navy pilot Pete "Maverick" Mitchell who is selected to train with the best of the best at the prestigious Navy flight school called "Top Gun." Yeah, the story is sort of cheesy and yeah, some of the battle scenes weren't all that realistic, but Top Gun entertains from beginning to end. Plus, it has a killer Kenny Loggins theme song. What more can you ask for in an 80s flick?
Best line: "I feel the need . . . the need for speed!"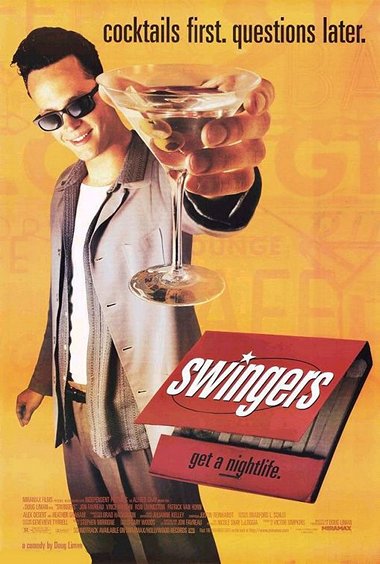 We've all had moments in our life when our self confidence has been completely obliterated. Nothing goes right and it seems as though nothing will. But with time and some help from our buds, we get our swagger back. To me, that's what Swingers is all about. John Favereu plays Mike, a crestfallen 20-something living in LA who was recently dumped by his girlfriend. His confidence hits an all time low, but with the help from his smooth talking buddy, Trent (Vince Vaughn), Mike slowly starts to come out of his shell. Swingers has some of the best dialogue I've ever seen in a film and is full of memorable quotes you can pull out when your buddy is feeling down on himself.
Best line: "You're so money and you don't even know it."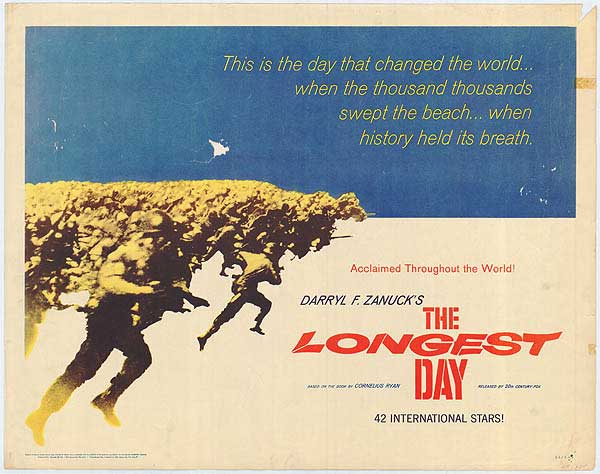 June 6, 1944 — the invasion of the Allied soldiers on the beaches of Normandy. One of the turning points in all of history. The film tells the story from both sides — Axis and Allies. For both, it will be the longest day.
Best line: "You can't give the enemy a break. Send him to hell."
This post was written as a collaboration between AoM and my good friend Cameron Ming.
Tags:
Movies