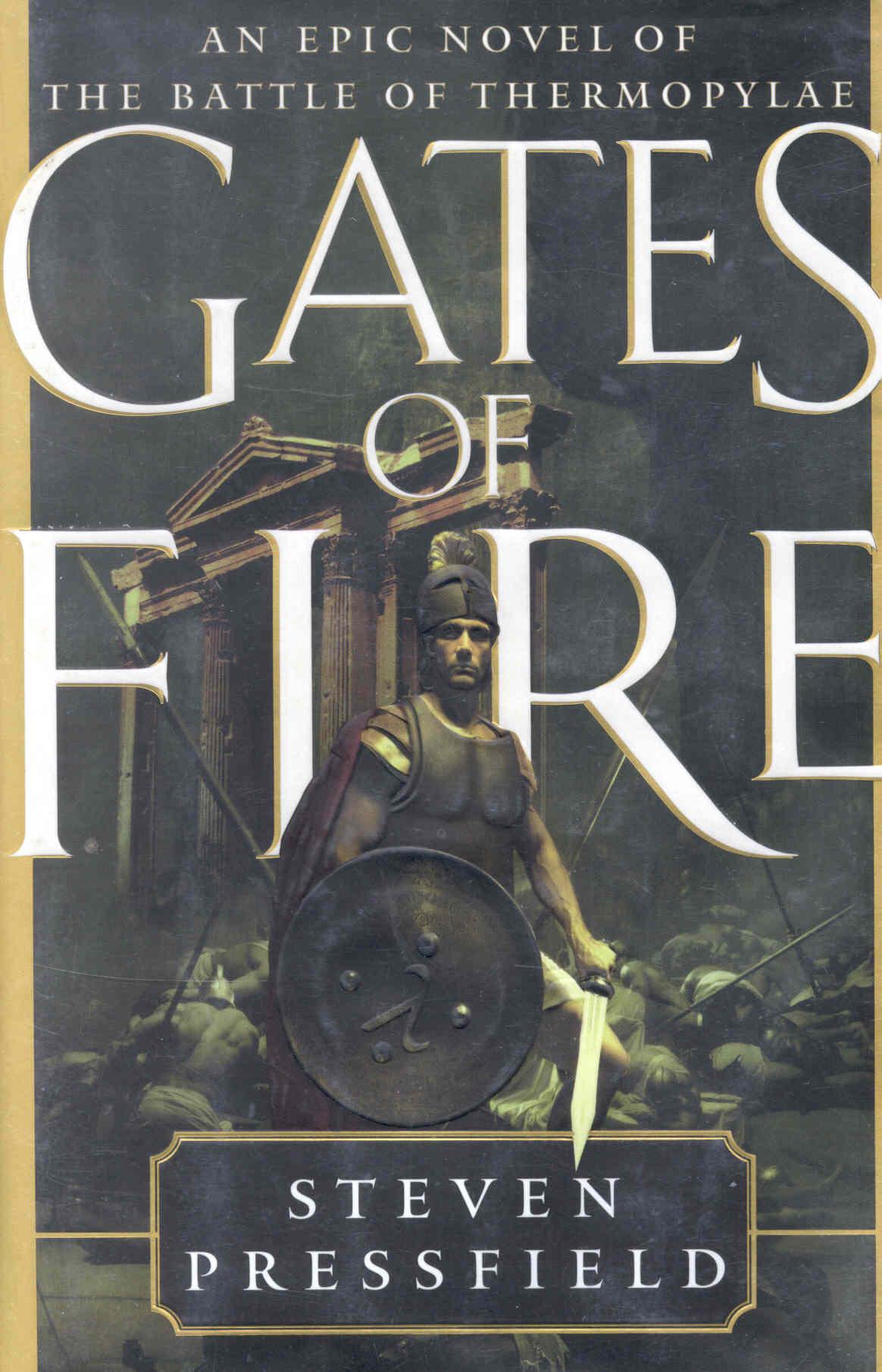 In the month of November, the AoM Book Club will be digging into Gates of Fire, a historical novelization of the Battle of Thermopylae by Steven Pressfield. To say this book is manly is a vast understatement. It is used as reading material at West Point, Marine Corps Basic School, Virginia Military Institute, and more.
In case you aren't familiar, the Battle of Thermopylae, in real life, pitted a few thousand Greek men against at least 100,000 Persians. Leading the Greek charge was the Spartan King Leonidas. In Gates of Fire, we see the battle through the eyes of a warrior named Xeones. We learn about Spartan life, training, discipline, battle strategy, courage…and much, much more. Reading it will fill you with manly thumos. Brett has been working his way through all of Pressfield's historical battle novels, and we'll even see a post on the main site this month from what he's been learning.
Schedule
We're going to try something different this month and only have two discussions on the book instead of one every week. The first discussion will go up on Monday, Nov. 11, and will cover the first four "books" (around 200 pages). The second discussion will go up on Monday, Nov. 25.
How to Join the Book Club
We make announcements about the book club here on the main site, while housing the book's discussion over on the AoM Community in a private group called "The Official Art of Manliness Book Club." In addition to online discussion in the group forums, the club offers other great features including video chats and Q&As with some literary experts on the subjects of our discussions.
To join the AoM Book Club you pay a one-time $1 membership fee (the aim of this nominal fee is to simply keep out trolls and hopefully increase your commitment). If you've already joined the book club group and paid, you don't have to do so again. You'll have access to all our discussions, notes, video chats, and expert Q&As from here on out.
Last updated: November 27, 2017