When people think of the paratroopers of World War II, they tend to think of the European theater — the 101st Airborne Division and the Band of Brothers.
But paratroopers were also deployed in the Pacific, and here to unpack their lesser-known but equally epic and heroic story is James Fenelon, a former paratrooper himself and the author of Angels Against the Sun: A WWII Saga of Grunts, Grit, and Brotherhood. Today on the show, James tells us about the formation, leadership, and training of the 11th Airborne Division, the role they played in the campaigns of the Pacific — which included being dropped one by one out of a tiny plane described as a "lawnmower with wings" — how they built a reputation as one of the war's most lethal units, and the division's surprising connection to the creation of The Twilight Zone. At the end of our conversation, James shares what lessons we all can take away from the exploits and spirit of the 11th Airborne.
Resources Related to the Podcast
Connect With James Fenelon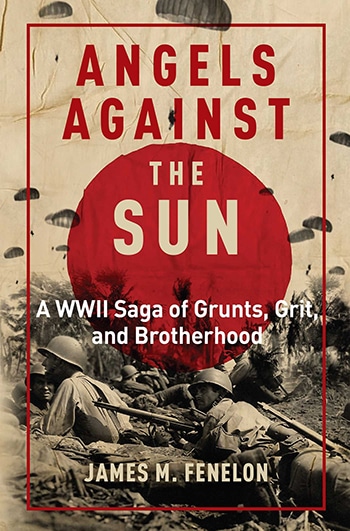 Listen to the Podcast! (And don't forget to leave us a review!)



Listen to the episode on a separate page.
Subscribe to the podcast in the media player of your choice.
Listen ad-free on Stitcher Premium; get a free month when you use code "manliness" at checkout.
Podcast Sponsors
Click here to see a full list of our podcast sponsors.
Transcript Coming Soon