It's been a few years since we've had new Art of Manliness t-shirts. Figured it was time we dropped some fresh designs.
Introducing two new AoM Tees: The AoM Retro and the Get On Your Horse and Kick. Both were designed by the fine folks at Anderson Bros Design & Supply.
Pick one up to rep your support of AoM! Both also make great gifts for the men in your lives who embody the art of manliness.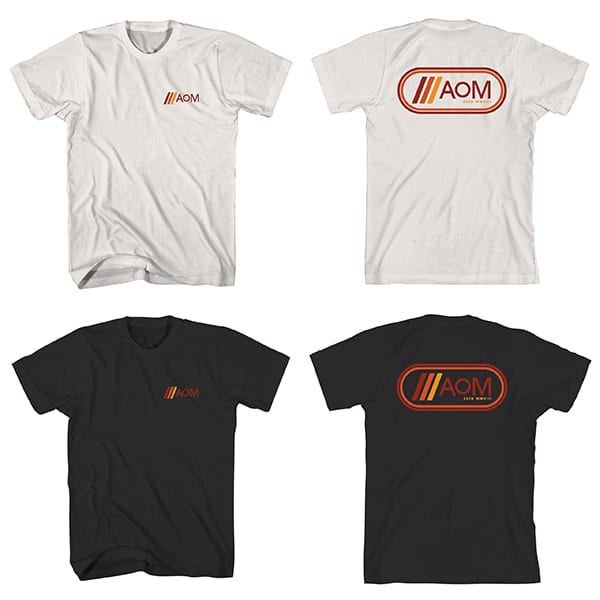 Made from 100% spun cotton and featuring a simple, clean, 1980s-inspired design that harkens back to the days when Magnum P.I. rocked a mustache and your dad wore tube socks and jorts to mow the lawn. Whether you're pumping iron in the gym or just kicking back with friends by a campfire, the AoM Retro Tee will keep you looking chill like the chill dude you are.
The t-shirt has a classic fit and comes in either black or natural white.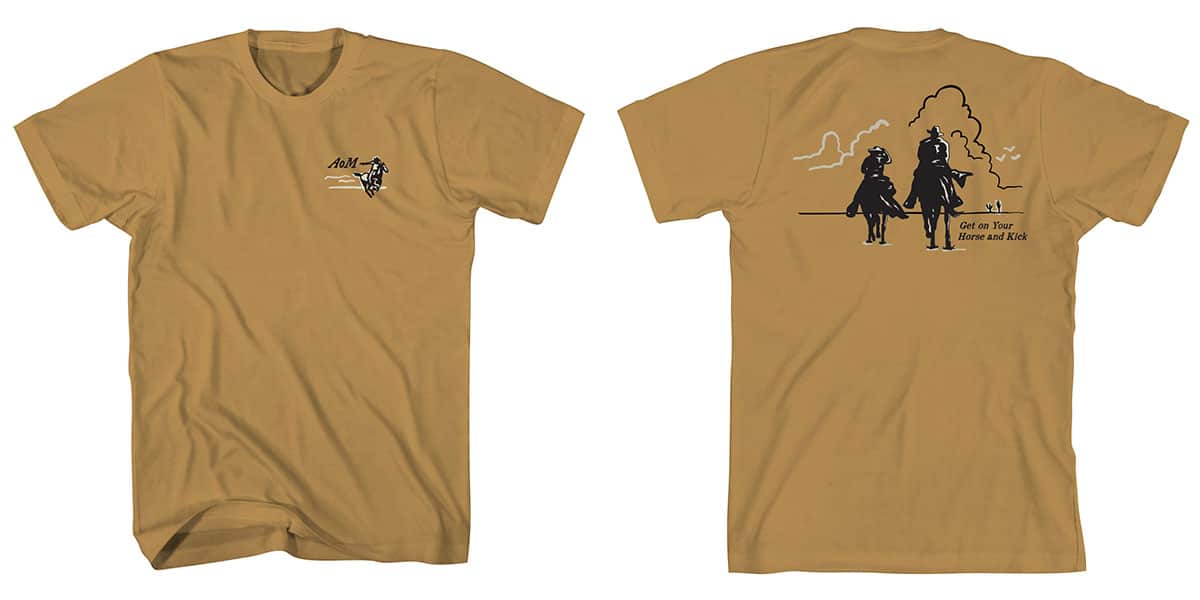 When a character in the novel Lonesome Dove faces a tough setback, the advice cowboy sage Augustus McCrae gives him is to mount up and move on: "There's nothing you can do but kick your horse."
Life can only be lived forwards: Feet in the stirrups. Hands on the reins. Eyes towards the horizon.
Made from 100% spun cotton in an antique gold color, the cowboy-inspired design of our Get On Your Horse and Kick Tee challenges you to get back in the saddle; to embrace the ever-onwards ethos embodied in Gus McCrae and the American West; to honor the past while leaning into the promise, and adventure, of tomorrow.