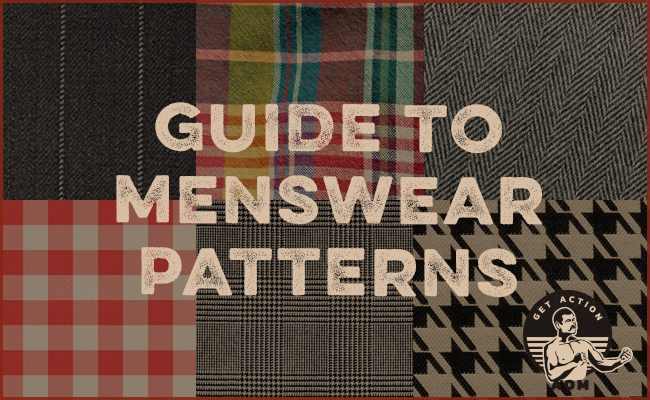 When most men buy clothes, they keep it simple by going with solid colors and eschewing patterns. It's not a bad strategy. Mixing and matching solid colors is easier and less risky than mixing and matching patterns.
But when used properly, patterns can add variety to an otherwise ho-hum wardrobe and some nice texture and visual interest to an outfit.
Below we offer a guide to 10 of the most common fabric patterns you'll find in menswear. It will help you get familiar with the categories these patterns fall into, identify them on sight, and understand a bit about when, where, and how they're used.
Pinstripes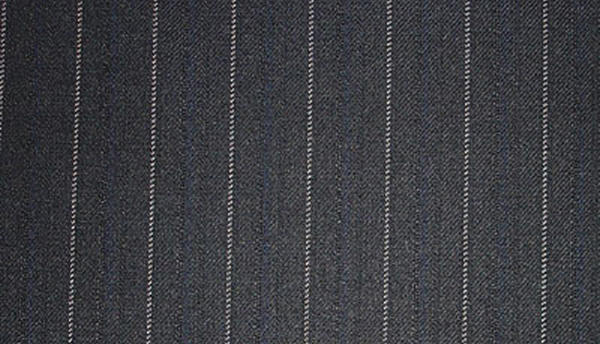 A traditional fabric pattern for business suits. Pinstripes are narrow stripes. Typically the lines are white, but you'll also see gray. The continuous flow of the pinstripe pattern draws the eye up and down, which elongates your silhouette, and can help make a shorter man appear taller. The thinness of pinstripes can also help draw attention away from the midsection, thus making a larger man look slimmer (note, though, that stripes that are thicker, less defined, and further apart — known as "chalk stripes" — can actually make your midsection look bigger). If you're a tall, lanky guy, you might not want to accentuate those qualities with pinstripes.
Checks
A checkered pattern consists of stripes crossing horizontally and vertically to create squares. There's a surprisingly large number of patterns that are considered checkered. Below, we highlight the most common ones you'll see in men's clothing.
Plaid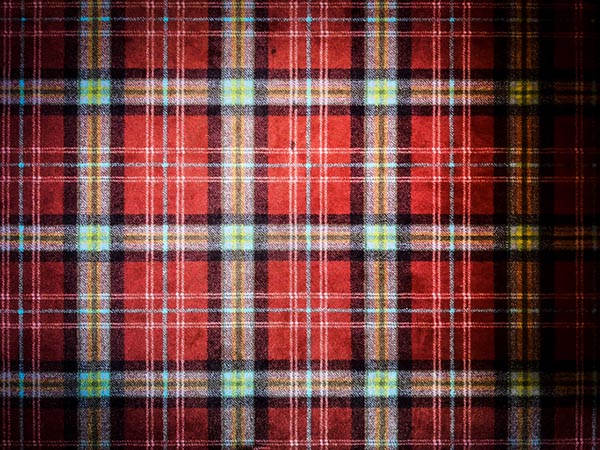 A pattern that consists of crisscrossed horizontal and vertical bands of multiple colors. Often used in flannel and casual button down shirts, but you'll also see very bold men wear plaid suits now and again.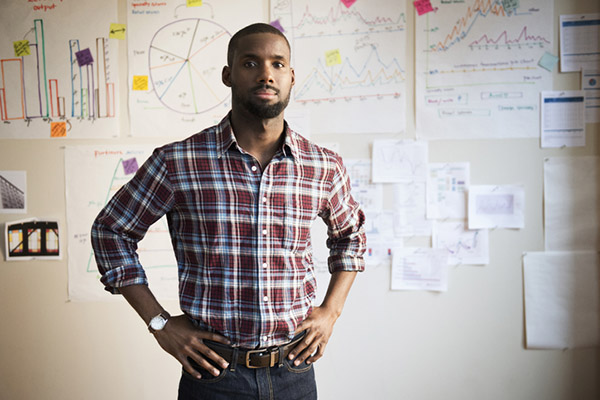 Houndstooth
The checks that make up the houndstooth pattern are broken/uneven and pointy-shaped (like a hound's tooth). The traditional houndstooth pattern is black and white, and kept small in scale, but you can find it in a variety of colors, and see larger versions of the pattern on bold statement pieces. It's traditionally associated with tweed, and something you'll often see on overcoats and sport jackets.
Glen Check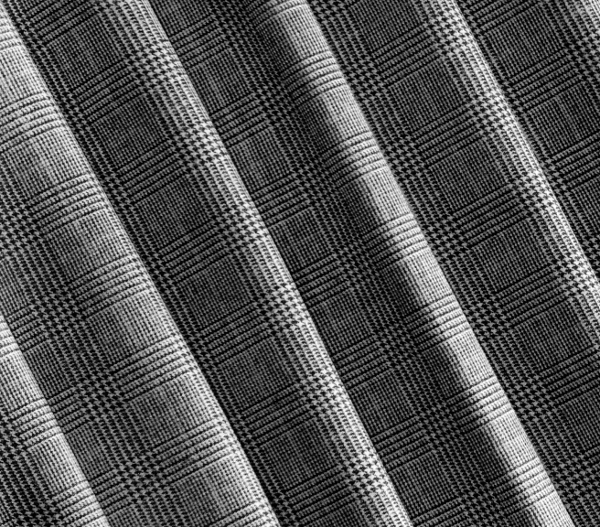 Also known as glen plaid or Prince of Wales check (King Edward VII helped make it famous). The pattern sports bands of closely spaced lines which criss-cross. At the center of these crosses sits a square of houndstooth. Glen check is a very common pattern used in suits, and makes for a look that's conservative, but more interesting than a solid color.
Windowpane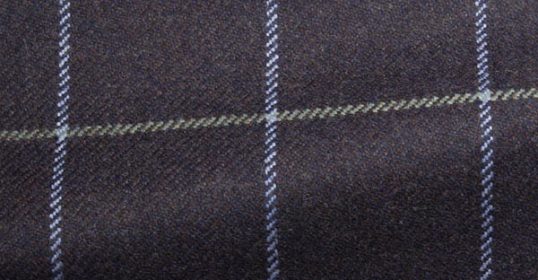 Pattern that resembles, you guessed it, windowpanes. The checks in this pattern are widely spaced, and flatter most men's heights and body builds. It's a bold pattern suitable for classy, but not super formal affairs. Windowpane is a typical pattern you'll find on dress shirts. You can also find suits that use a windowpane pattern. They're easy to match a tie with; pick one that complements the colors of the windows' "frames."
Gingham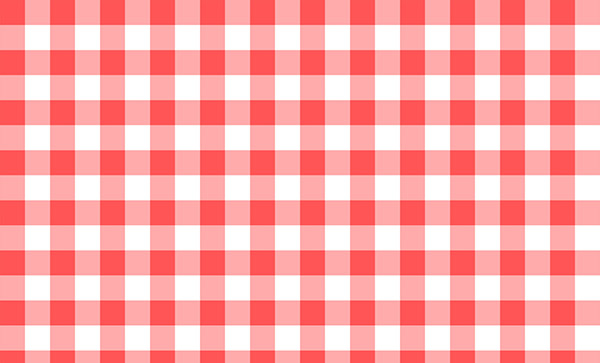 The pattern that makes you think of summer picnics. Gingham originally referred to a certain kind of fabric, but now commonly describes a type of checkerboard pattern that is distinguished by even-sized squares of a single color on a white canvas. Great pattern for a casual button-down shirt. Or napkins stuffed in your collar while you eat spaghetti.
Madras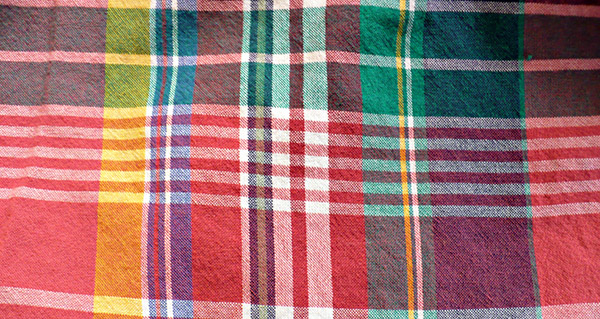 Madras refers both to a type of lightweight cotton fabric, and to the pattern this fabric bears. Madras can take the form of a plaid, in which the horizontal and vertical stripes of color are often brightly colored, of varying thickness, and unevenly spaced. Madras can also take the form of squares/patches of plaid of various designs, which have been stitched together in a bold, busy kind of "quilt." Given their color and boldness, madras patterns are appropriate for casual, summer wardrobes. It's a popular warm-weather pattern amongst the "preppy" set, and something you'd wear to the Kentucky Derby.
Other Fabric Patterns
The following fabric patterns aren't checks or stripes and are categories in and of themselves.
Herringbone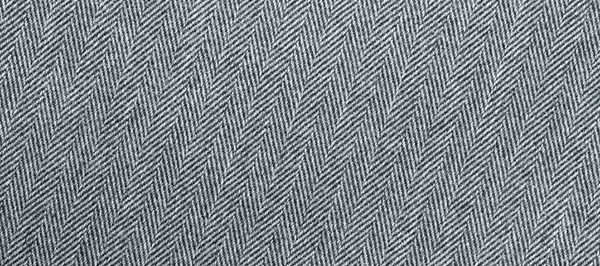 Known by its distinctive v-shaped weaving pattern in which slanted lines alternate directions between parallel bands. It's called "herringbone" because it's supposed to resemble the skeleton of a herring fish. The pattern is usually seen in wool fabrics. It's a popular pattern for casual jackets and coats, looks both rugged and professorial, and pairs nicely with jeans.
Bird's Eye and Nailhead
Bird's eye and nailhead are simple patterns that make matching other garments easy, as from a distance, they look like a solid color. But when you get close, you notice the fabric has a pattern of tiny textured dots. Bird's eye sports more of a rounded dot, while nailhead has a squared-off dot. Great fabric for a suit or sport coat.