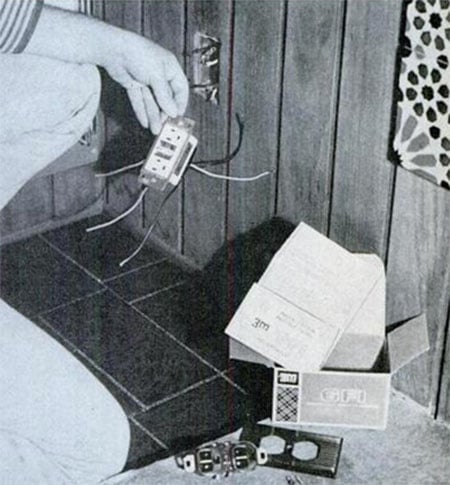 This is a guest post by Ethan Hagan from One Project Closer. Check out some of his other manly contributions like How to Install a Toilet.
Being able to wire an outlet is a great skill to have in your repertoire, and, once mastered, you'll be able to replace old or damaged outlets in a matter of minutes. To help you know what to expect, I've created a tabletop guide with pictures illustrating how to properly wire an outlet.
This tabletop demonstration illustrates how to wire a typical electrical receptacle. This means I'm making some assumptions, and if you find wiring in your home that looks different, that doesn't mean it was done wrong. In fact, there are many possible variations including a different amp circuit, amp receptacle, wire gauge, number of wires, and more. With that said, what I've presented below is a very common scenario, and it's a great place to start.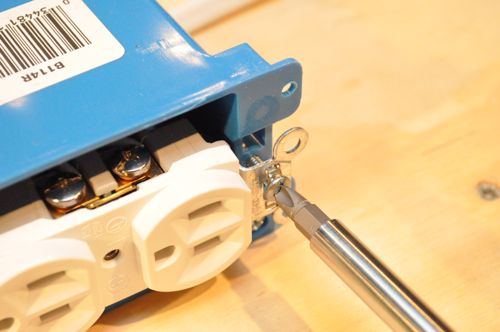 Code and Permits
Obviously a tabletop demonstration doesn't require pulling permits. However, local code often requires a permit for new or extended circuits, and sometimes only licensed master electricians can pull permits. In some counties homeowners can take a standard test and obtain permits for almost all work within their own home. Check out your county or state government's licensing and permits website to learn specifics for your area. Most jurisdictions follow some variation of the National Electric Code (NEC), and you can get limited free access to the NEC via the National Fire Protection Association (NFPA) website.
Tools & Materials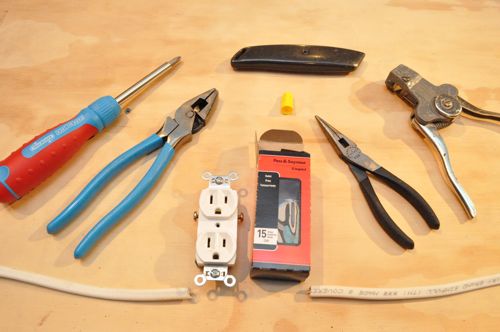 Most electrical projects can be completed with a few hand tools. For this demonstration, I grabbed:
Screwdriver
Lineman's pliers
Utility knife
Needle-nose pliers
Wire strippers (many wire strippers have loop makers, eliminating the need for the needle-nose pliers)
Voltage tester (not shown in image)
15 amp receptacle
14/2 wire
Electrical box
Wire nut
You can find all the necessary tools and materials at your local DIY center. A 15 amp outlet like the one shown here only costs about $0.60, and you can purchase 100′ of 14/2 Romex for $35.00! If you're planning a big project, purchase the "contractor packs," and keep your eye out for a Home Depot coupon for even better prices.
Step 1: Turn Off the Breaker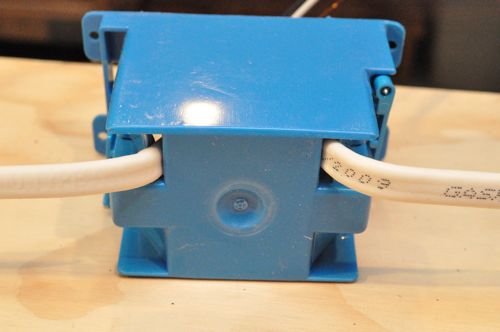 Step 2: Pigtail Ground Wires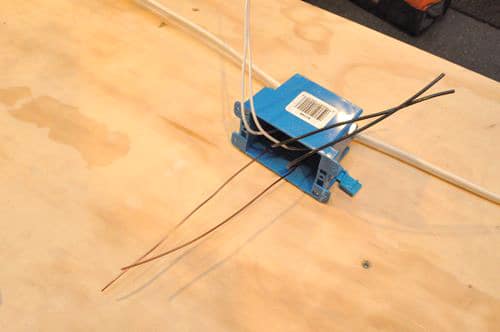 If you're replacing an existing outlet, odds are good that you can skip this step because you can reuse the existing splice. However, if any of the wires are nicked or damaged, they should be cut back and redone.
Since this box has two ground wires and the outlet has only one ground terminal, we need to splice the ground wires along with a pigtail. Don't make the mistake of just lining up the wires and twisting on a wire nut! That splice is sure to fail. Here's the right way to do it:
Step 3: Strip and Connect the Neutral Wires
Step 4: Connect the Ground Wire
Step 5: Repeat for the Hot Wires
Step 6: Secure the Receptacle to the Box
Step 7: Install Faceplate
______________________________
Ethan Hagan owns and operates a home improvement website called One Project Closer. On One Project Closer you'll learn how to tackle projects with expert knowledge from professional contractors. Check out OPC for home improvement how-tos (called Pro-Follows), and follow them on Facebook.