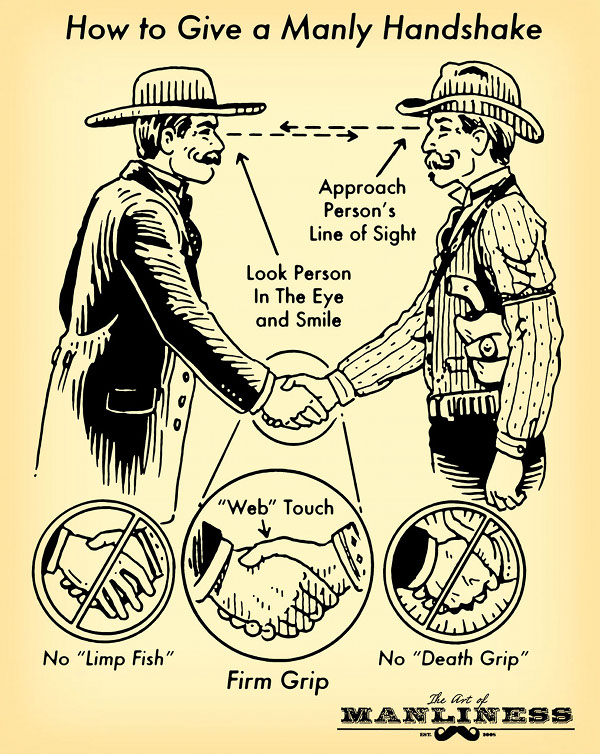 Illustration by Ted Slampyak
I've been wanting to incorporate a more visual element into the Art of Manliness, but I have no artistic talent whatsoever. But lucky for us, former So You Want My Job interviewee Ted Slampyak does. Ted's a super-talented illustrator based out of Albuquerque, NM (Go Isotopes!). He's done some amazing webcomics like Jazz Age, and until last year Ted drew the Little Orphan Annie comic strip.
From time to time Ted will be providing us with nice, manly-looking illustrated guides that both educate and entertain. We're also working with him on creating a bi-weekly webcomic that we think AoM readers will enjoy.
Please join me in giving a manly AoM welcome to Ted Slampyak! We hope you'll enjoy this new visual element of the Art of Manliness.
How to give a manly handshake
– Approach person's line of sight.
– Look person in the eye and smile.
– No "limp fish".
– No "Death grip"
– Firm grip.
– "Web" touch
Like this illustrated guide? Then you're going to love our book The Illustrated Art of Manliness! Pick up a copy on Amazon.