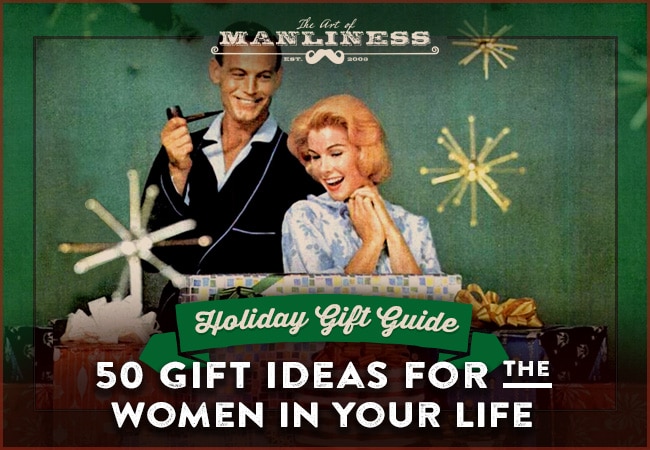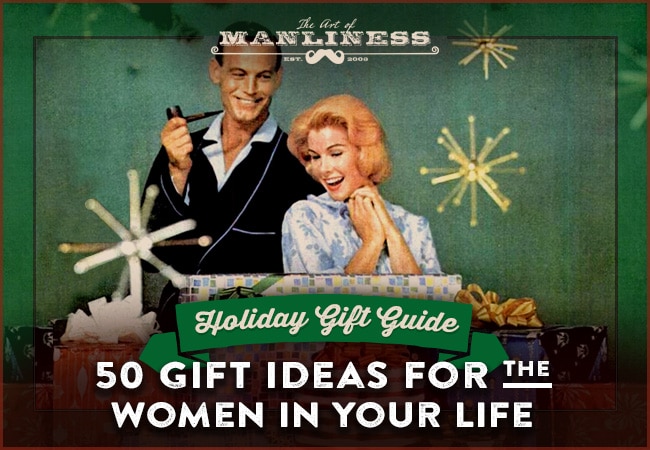 You asked for it AoM readers. And at last we have delivered.
Ever since we started putting out our gift guides for men way back in 2008, you all have been requesting that we offer a similar guide, but with gift suggestions for ladies. "I don't have much trouble knowing what I'd like for Christmas," you told us, "but I have a really hard time knowing what to get for the women in my life." We hear you. It can indeed be difficult to come up with unique and classic gifts that will really delight and warm the hearts of the lovely ladies out there.
But this year we've got your back. The AoM team not only put our heads together to come up with some great gift ideas for women, we also reached out to a bunch of lady bloggers to get their sure-to-be home run suggestions. No matter your gal's personality — girly, sporty, outdoorsy, stylish, or all of the above — there's something on the list she'll love. And you'll love the fact that there are ideas for every budget.
The only remaining head-scratcher is what to put in her stocking. For our suggestions on that front, you'll have to wait until next year!
Previous Gift Guides
If you're looking for gifts for the men in your life, make sure to check out our previous holiday gift guides. Also, check out the AoM Store for more manly gift ideas!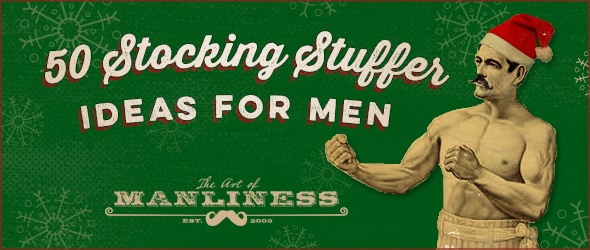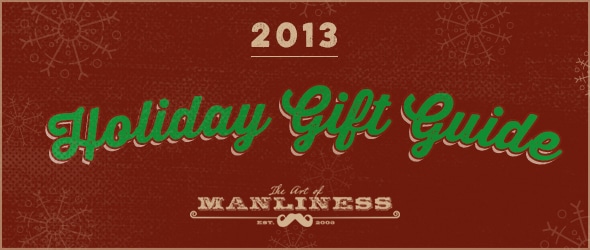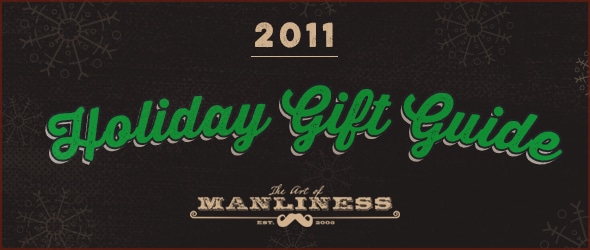 The Art of Manliness 2015 Gift Guide for Women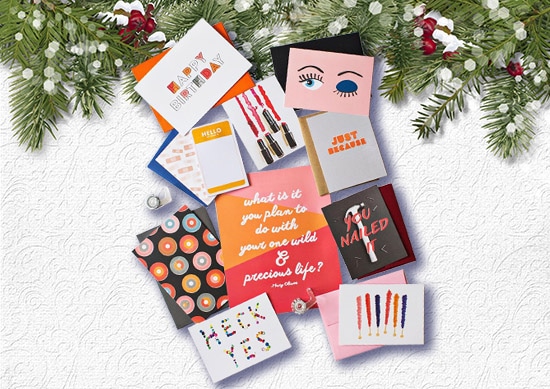 Every year I try to make a New Year's resolution. It's not always something earth shattering but it's always important to me. This year I'm planning to make my goal to be to remember to send all our friends and family a card for their birthday or a special event (like if they get married, or buy a new house). I've shared my resolution with my husband and I've hinted that one way he could show his support is gifting me a big stash of beautiful stationery or a monthly subscription. A favorite is the Happy Mail subscription because it has a wide variety of cards every month. $15-$20/month ~Emma Chapman, A Beautiful Mess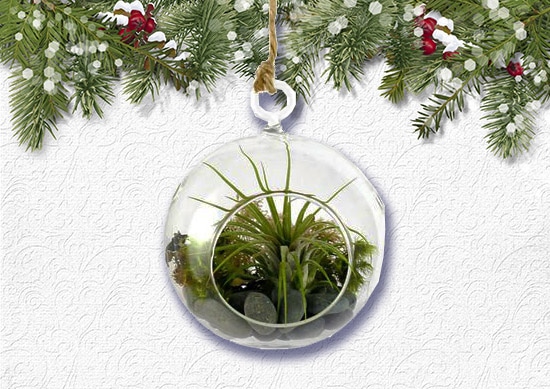 Air plants are a great gift because they require little-to-no upkeep. You spritz it with a water atomizer (included in the kit) once a week, and that's it. But, they also look great in kitchens, bathrooms, offices, and any other space that needs some greenery to liven things up. This DIY kit is especially fun because it comes with all the moss, lichen, rocks, etc. to create your own unique environment within the glass bubble. $20 ~Brett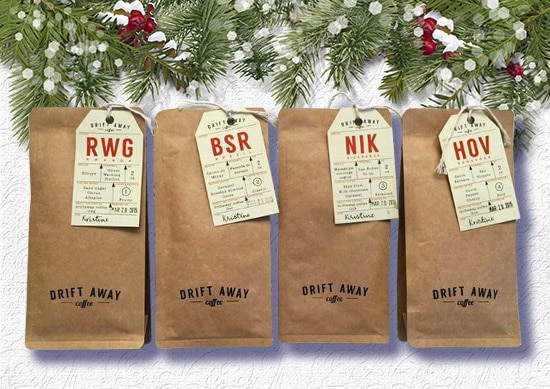 "Of the month" clubs have been all the rage the past few years. While there are a bajillion to choose from, one of my favorites for my wife is a coffee subscription. There are few things she enjoys more than a fresh cup of French-pressed java, made with love by hers truly. A few options exist, and each send you small batch coffee beans on a monthly basis. I roast my own coffee at home, and each of these services have rivaled or bested what I can do. Not only that, it's a gift we enjoy together as we partake in our coffee ritual each morning. Try out Bean Box or Starbucks Reserve. Starts at $20 ~Jeremy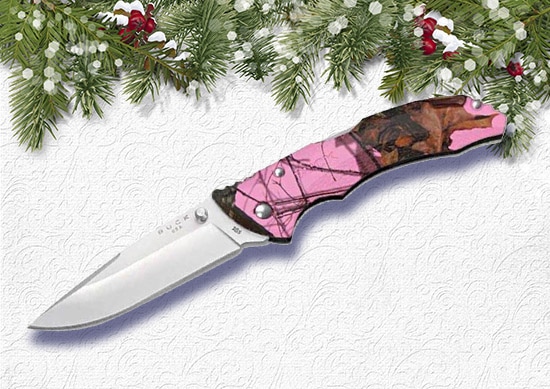 Everyone should carry a pocket knife, ladies included. Buck Knives is one of the best in the biz (it's the same brand that manufactures our AoM pocket knife), and their products come with lifetime warranties. This folding knife is compact, eminently practical, and comes with a removable clip if your lady doesn't want to clutter her pockets. This particular model also has some feminine flair; there are non-pink options too, for those ladies who prefer a more classic, gender-neutral look. $21 ~Brett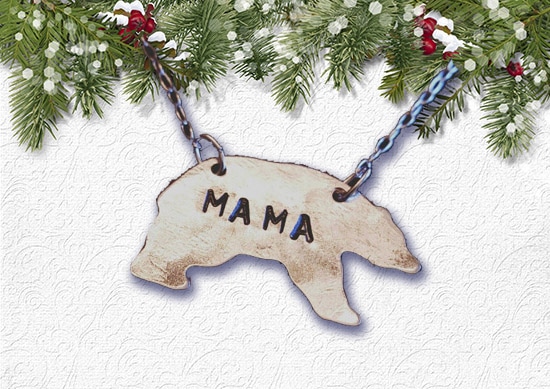 For the mamas out there who don't necessarily want the bling of diamonds around their neck, this mama bear necklace conveys both love and fierce protection towards one's progeny. It's simple, elegant, and very affordable. $25 ~Jeremy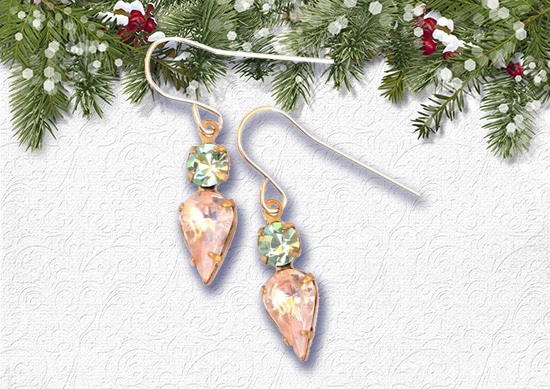 Grace Kelly is the definition of classic and refined beauty. Her style was elegant, but not overwhelming. These earrings fit that same bill. The colored glass is from the 1950s and '60s, while the brass fittings are brand spankin' new. Vintage and modern style are combined into one (or two, rather) beautiful pieces of jewelry. And the price tag looks good, too! $28 ~Kate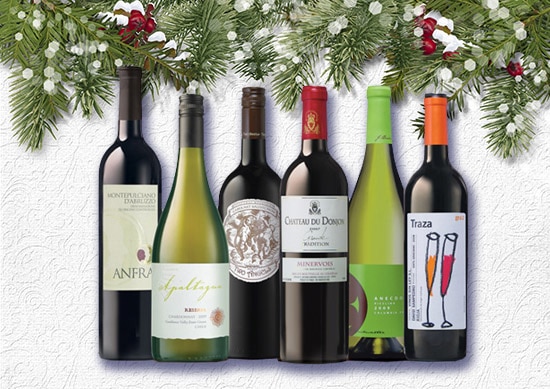 There are tons of wine of the month clubs out there. Even wineries have their own clubs, sending members varietals from their storehouse each month. The best of the bunch, though, is the Wine of the Month Club. Started in 1972, this club was truly one of the first subscription services (as we know them today) out there. The packaging is superb, and with your first order, you get a wine accessory, be it a nice opener or a vacuum sealer. Each shipment features two bottles of wine — and you can decide if you'd like red and white, or just reds. If you get a particular bottle of wine and don't like it, you can get a new bottle sent your way free of charge. There are multiple clubs to choose from, including just California wines or their rare limited series. $30-$50/month ~Jeremy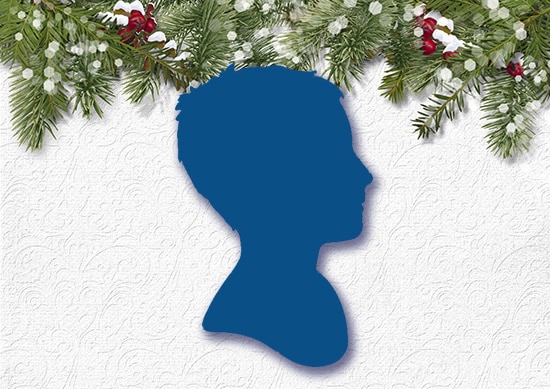 Profile + pet. Profile + kid. Either way, silhouettes are an awesome keepsake gift. Customize one with Minted's easy upload feature and awesome print size visualizations. $30-$150 ~Amy deMik, Commona My House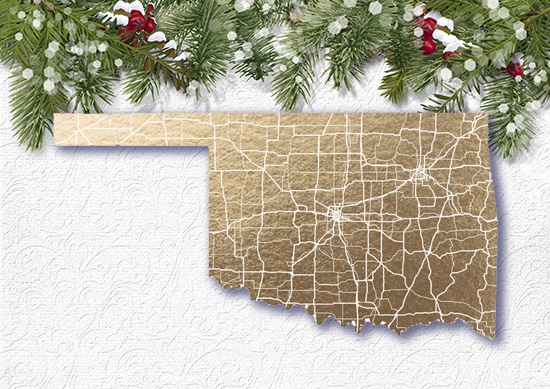 Maybe it's where you met, or where you were married. Maybe where you've made your first home together…these foil prints from Minted are golden. $34-$106 ~Amy deMik, Commona My House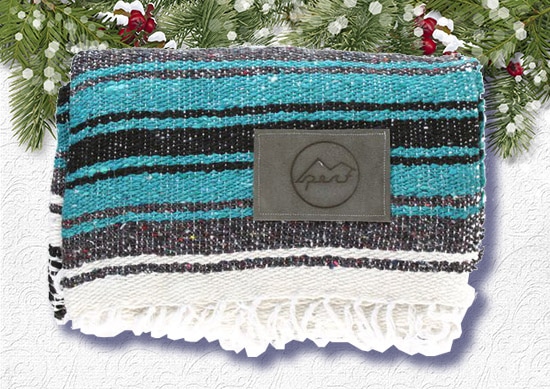 On chilly nights, this blanket by Perf will keep you and your loved one warm. All their products are hand-woven on in-home looms in Mexico, which provides fair-wage jobs for the community. So not only will your body stay warm, so will your spirit, knowing that you're supporting artisans who need the work. $35 ~Jeremy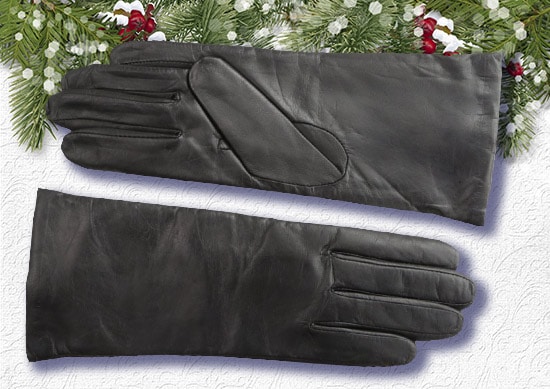 If you're going to take a romantic evening walk on a snowy evening, you'll need the proper winter accessories to keep warm. These gloves fit the bill quite nicely. Cashmere lined and made from the softest lambskin leather, these will keep your lady's fingers toasty warm the whole night through. Available in a variety of colors, and with conductive fingers for smartphone use. $36 ~Jeremy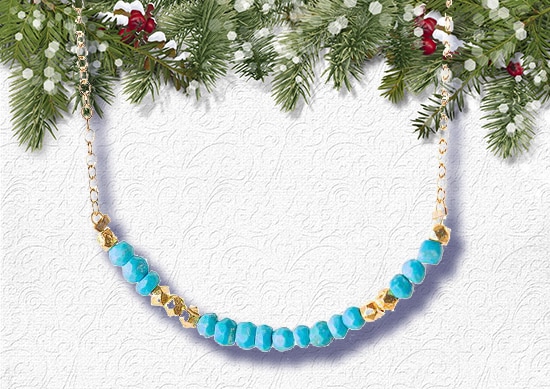 Tell her you love her with a language from long ago. Turquoise stones and bronze beads spell out the word "Love" in Morse code. What's great about this necklace is that it's romantic and meaningful, but not too flashy. While others will praise the design and colors, she'll know it means much more than that — it's almost like your little secret, which makes it all the more fun. $40 ~Brett
Museum/Garden Membership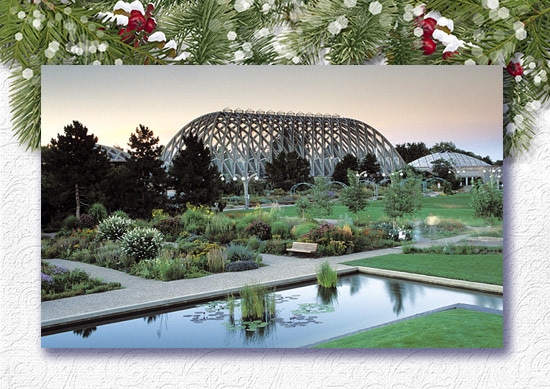 Our editors all agreed: we love gifts that incorporate an experience you can do together as a couple. One editor suggested a membership to a museum or the American Horticultural Society. Sounds nerdy, but gardens are wonderful places to visit year-round, as the themes and exhibits change often. A membership often gives you privileges like taking guests (date night!) or your children for free, and some include access to other venues across the US; for instance, the Botanical Garden at UC Berkeley also provides free access to museums like the Frick Collection and The Whitney in New York City. Prices vary depending on the garden you buy it from, but no matter the price, you're giving a gift to your loved one and to a good cause — doesn't get much better than that! Varies, average around $40-$80 ~The Verily Editors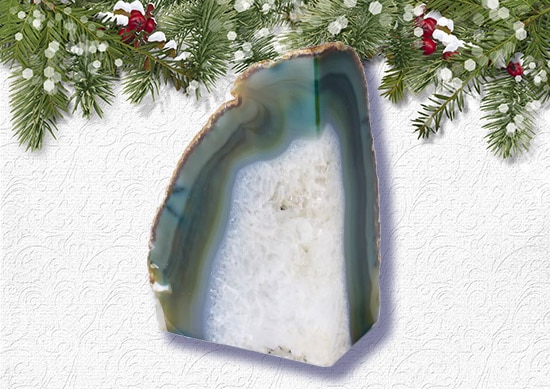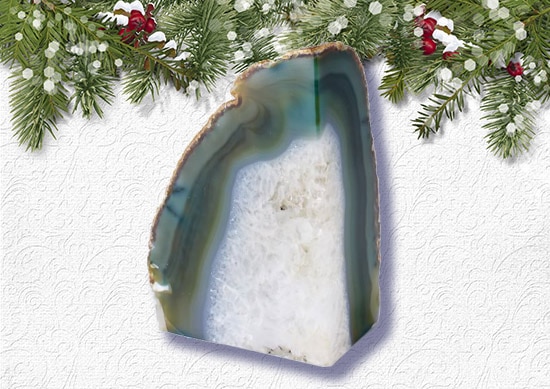 Turn a fireplace mantle into a bookshelf with these agate bookends. Each set is unique, and adds a touch of jeweled class to your book collection. $44 ~Jeremy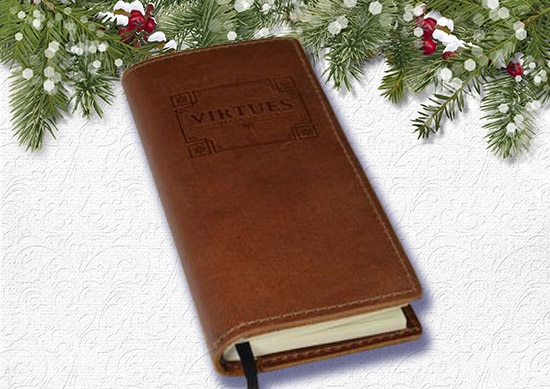 The Art of Manliness Virtue Journal isn't just for men, but for anyone who wants to become a better person. Based on Franklin's own system for becoming a better person, it allows you to actually track your shortcomings, as well as what good you've done each day. It's not just a journal, though, but a weekly planner too. So you can track not only your daily comings and goings, but also your character growth. The journal is divided into 13 weeks, one for each of the virtues that Franklin wanted to focus on. And each week has a section for weekly planning as well as journaling. Don't just focus on the minutiae of your days, but ensure your growth as a human being too. $45 ~Brett
Concert Tickets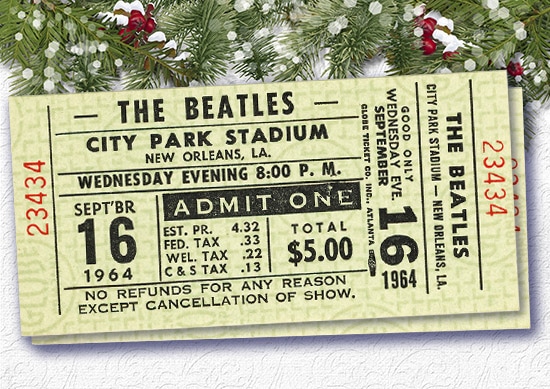 My absolute favorite gift to receive from my husband is an experience. Every Christmas we surprise each other with tickets or an itinerary for something later in the year. The best of the best? Concerts! I've gotten tickets to Aerosmith, Brad Paisley, Katy Perry, and I cried so hard during the Fleetwood Mac concert that I couldn't even sing along. Yes, my musical taste is eclectic and yes, he gets extra points for sitting through artists like Katy Perry just because he loves me. At this point in life we don't need anymore stuff…But the memories made from our concert dates are a gift we'll have forever. Varies, average around $45/ticket ~Rachel Hollis, The Chic Site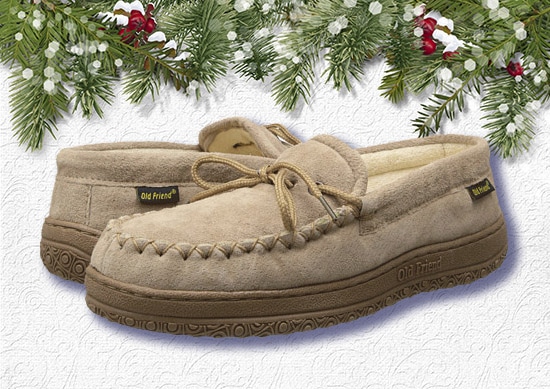 Listen, these moccasins may not win any beauty contests (though they're cuter in real life than they appear in pictures), but they get an A+ for all-around comfort. The best feature is the lining. Furry or fleece lining is often too hot, but unlined moccasins can be cold, stiff, and uncomfortable. These babies are made with a terry cloth lining that feels as good as it sounds. They're the Goldilocks of moccasins — not too hot, not too cold, but just right. $50 ~Kate
Cooking Class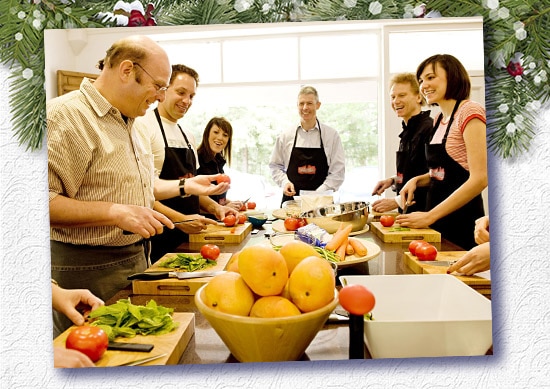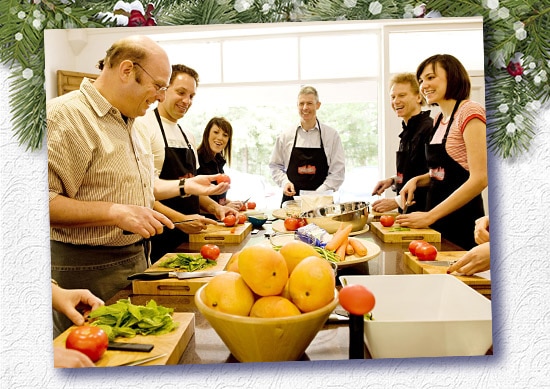 I'm a sucker for any rom-com-like gesture, so I'd love to be gifted something romantic for us to do together. A cooking class sounds perfect, especially one that is more than a single session so we have a standing date every week! Varies, average is $50-$300 ~Alaina Kaczmarski, The Everygirl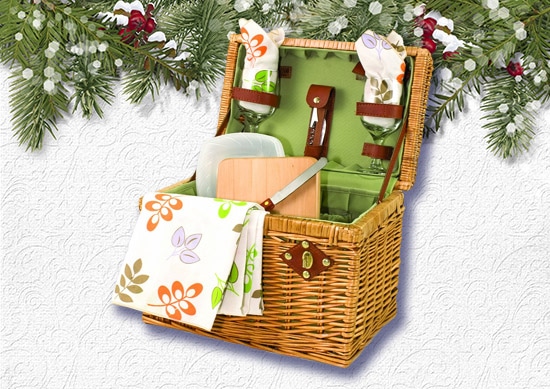 Few date options are more romantic than going on a picnic with some fancy food and drinks. It's intimate, fun, conversation-spurring (rather than going to a movie), and inexpensive. One way to class it up is to ditch the paper plates and plastic silverware and get yourself a nice picnic set. This one has a sturdy construction, and comes with wine glasses, napkins, a tablecloth, and even a cheeseboard. $60 ~Jeremy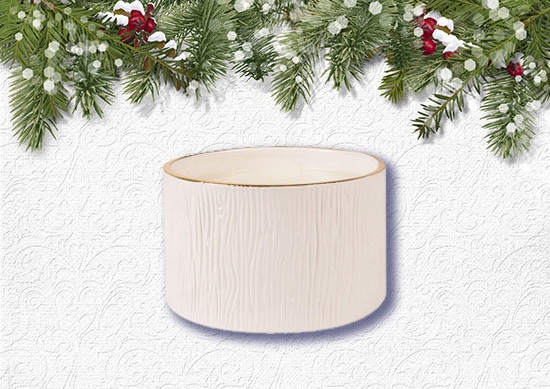 I fell in love with this candle when I walked into one of my favorite Chicago shops, 2 Penny Blue. It has that perfect Christmas/winter scent and the design will last far beyond the holidays. I can't wait to finish my candle and use the white and gold container as a little bowl for jewelry. $60 ~Danielle Moss, The Everygirl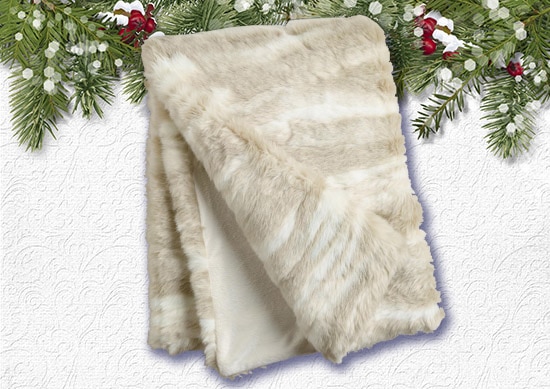 Every lady loves a little bit of luxe. The Faux Fur throw is soft and sensual; it will keep her warm when baby it's cold outside! $60-$80 ~Kate Riley, Centsational Girl
Tickets to a Broadway Show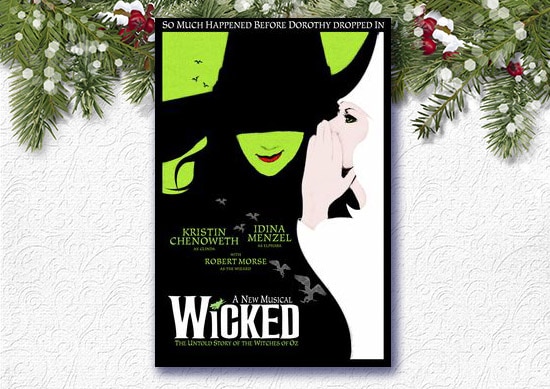 Few date options feel classier than attending a Broadway production at your nearest urban theater center. You get all dressed up in your fanciest garb, go out for a nice dinner beforehand, enjoy the talent of musical superstars, and end the night with drinks and dessert. It just doesn't get any better. Wicked, shown above, is my wife and I's favorite show of all-time if you need ideas. If Broadway shows don't make the rounds through your city or town, local plays/musicals are a great option too. Varies, average is $60-$100/ticket ~Jeremy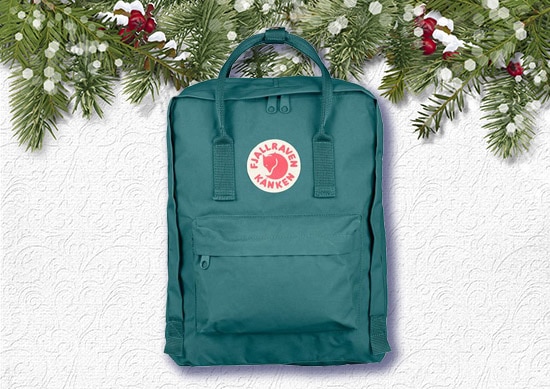 A Swedish-designed, throwback-style backpack to accompany your gal on all her adventures. $75 ~Brett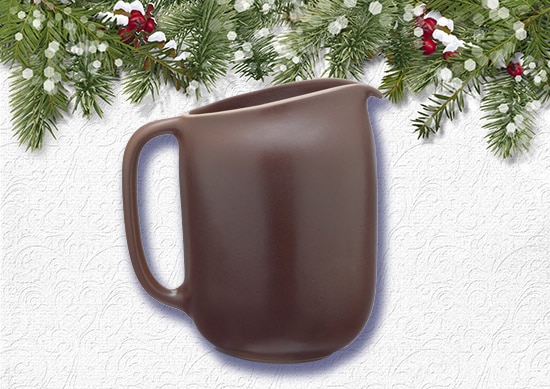 She'll love this classic Heath pitcher: it makes everything prettier. Fill it with flowers and tie with a bow (a florist-friend once recommended it as being perfectly sized), or box it up with a bottle of wine and bag of mulling spice. The ceramic is good hot or cold. $79 ~Ashley Muir Bruhn, Hither and Thither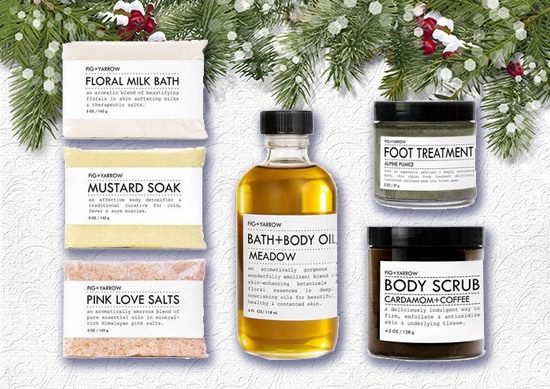 Sure, lotions and bath treatments are considered standard gifts for ladies, but these aren't your usual bath and body products. They're handcrafted to provide both luxurious relaxation and cleansing skin nourishment. The kit includes bath salts, mustard soak, bath and body oil, body scrub, and a pumice foot treatment. Rather than rolled eyes at a cliche gift, your gal will swoon over the home spa you've provided her. $80 ~Jeremy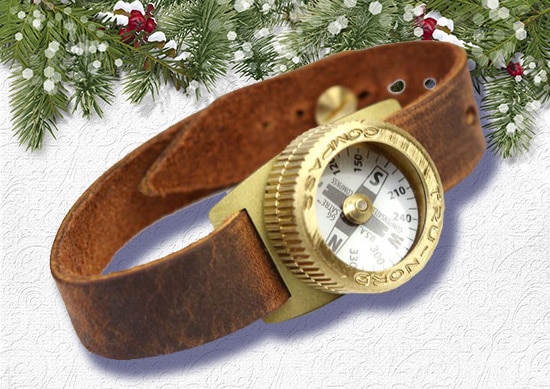 Rather than providing the time of day, this explorer's watch provides something even more vital to the true adventurer: a compass. Find your literal true North with the Tru-Nord compass, which has been made in Brainerd, MN for over 65 years. Let the beautiful brass cover and leather strap keep your oriented to your spiritual true North — those values that you'll dearly hold to no matter what. It will look nice on your gal's wrist, and inspire her all the same. $85 ~Kate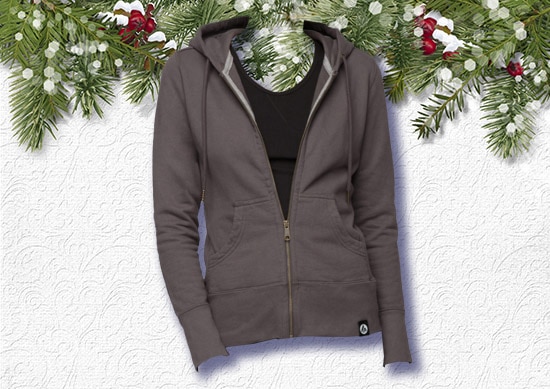 This sweatshirt has been called "the greatest hoodie ever made" and for once something actually lives up to the hype. American Giant makes their hoodies in the USA, with thick cotton and durable features. They're warm and comfortable, but are cut and fitted in a really flattering way, so they look stylish rather than sloppy. Every human being — man or woman alike — needs one of these hoodies. $89 ~Kate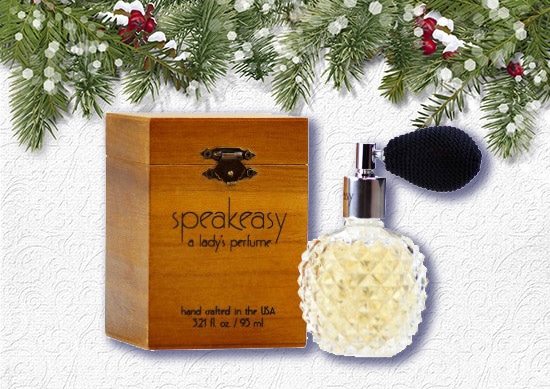 AoM's food writer, Matt Moore, co-founded EastWest Bottlers, whose first product was Moonshine, a cologne for men. A couple years ago, they released their first women's scent, called Speakeasy. This perfume oozes classic sophistication with its notes of pink peppercorn, white moss, sapphire gin, patchouli, and savory nutmeg. And not only does it smell great, the bottle itself is masterfully designed to look like a throwback to another era. $90 ~Kate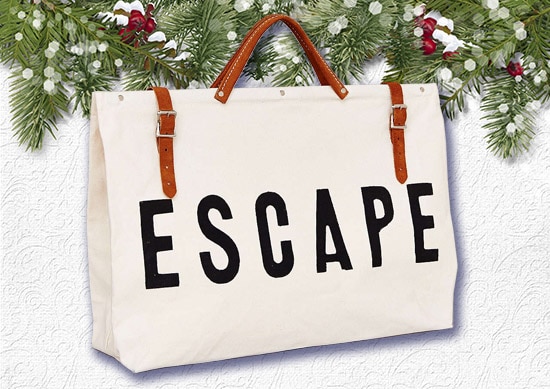 This cotton canvas tote is the perfect bag for the casual weekend getaway or day trip — be it to the mountains or the city. The printed "ESCAPE" will inspire your gal to find adventure wherever you may be, and the belted leather straps and riveted handle ensures she looks good too. $100 ~Jeremy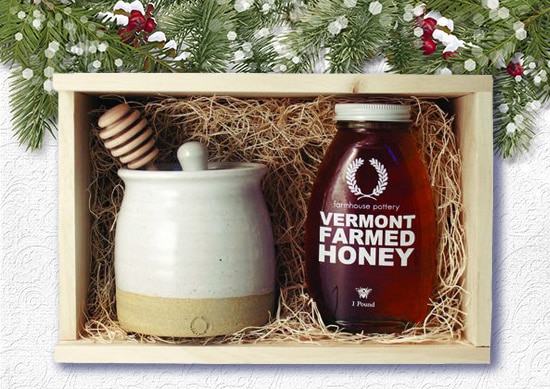 Honey is one of those things where a high-quality product makes a world of difference over a generic brand. This gift kit not only includes a handmade stoneware honey pot (no more squeezing it out of a crappy plastic bottle!) and wooden honey comb, but some of the best Vermont honey you'll ever come across. In my experience, pretty much anything that comes out of VT is gold — in this case, literal liquid gold. You'll also find maple syrup and sea salt kits offered from Farmhouse Pottery. $110 ~Brett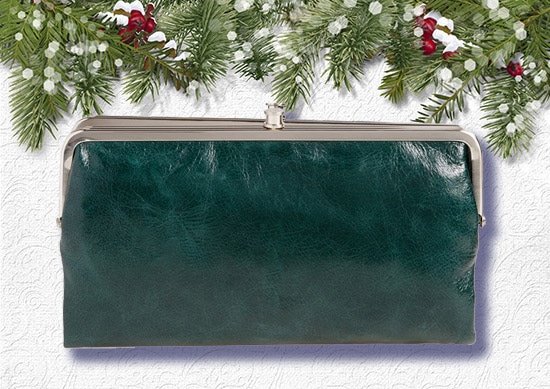 Rather than carrying a hefty bag with them at all times, many ladies prefer to travel lightly when out on the town. This leather clutch will hold everything your gal needs for the evening, and adds some class to any outfit. $110 ~Jeremy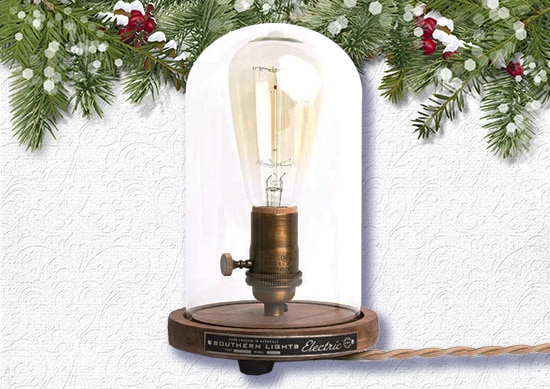 This vintage-style lamp adds some rustic and industrial charm to your home or workplace. The socket design and the glass case give it a real turn-of-the-century feel, and it allows you to show off the charming Edison light bulb that comes with it. The warm glow of this lamp provides a soothing ambiance, no matter the setting. $115 ~Brett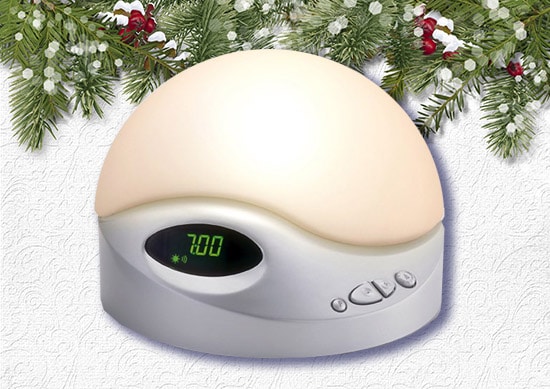 Does your gal struggle to wake up early in a completely dark room? Warm her winter mornings by bringing the sunrise inside and on demand with this alarm clock. It mimics the natural sunrise by gradually getting brighter and brighter, lighting up your room, and allowing you to wake up gently instead of jarringly. Philips makes a line of better-known sunrise alarm clocks that have more whizz-bang features (which you're probably not going to use), and comes with LED light bulbs. But I chose this BioBrite because it's the only one I could find with an incandescent bulb. LEDs may last longer, but I find their light sterile; if you're going to wake up to an indoor sunrise, you want it to have a truly warm glow! $115 ~Kate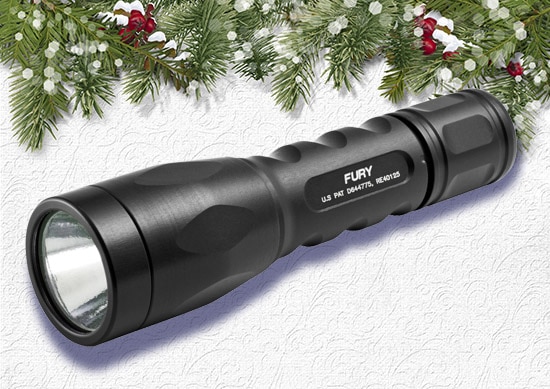 When it comes to carrying something for self-defense, some women are all about packing heat, while others will never be comfortable with the idea. I fall into that latter category (don't come at me, fierce gun-toting tactical ladies!). Fortunately, there's another personal defense tool for folks like us: the tactical flashlight. This SureFire has two settings. One puts out an insane 500 lumens — more than enough to blind and disorient a would-be attacker, so you can make a getaway. The other's a lower light for when you simply need to see your way through the dark. Brett bought me one of these a few years ago, and it was one of my favorite gifts of all time. Not only is it a neat thing in and of itself, but it showed he cared about my safety, which is sweet. I carry it in my purse wherever I go. $120 ~Kate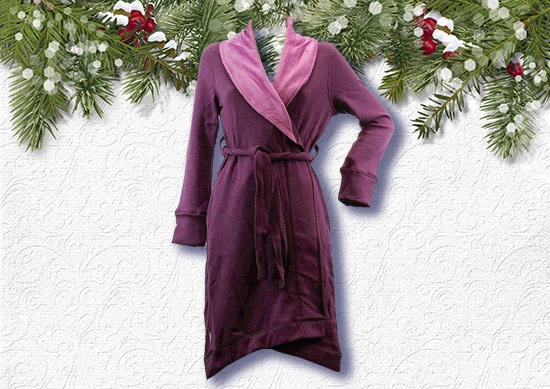 Everyone needs a quality bathrobe. Especially in the cold winter months, it makes your morning routine all the more enjoyable. I've thought that women wearing UGG boots (especially when it's 80 degrees out) were kind of funny, but honestly the idea of translating that soft, cozy, warmth to a bathrobe sounds hugely appealing, and will likely be up many a lady's alley. $125 ~Brett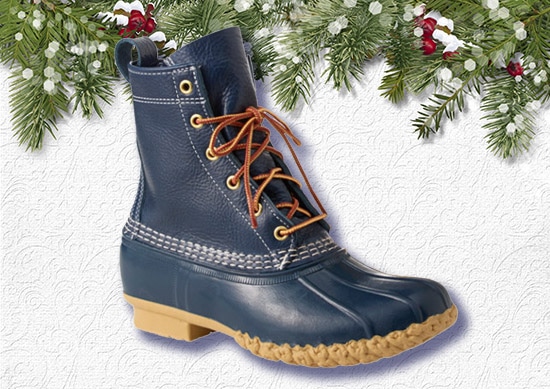 Boots are crucial in the winter, even in warmer climates. Whether dealing with snow, slosh, or rain, something that will keep your dogs dry is a godsend. These boots from L.L.Bean are high quality, and have a cute outdoorsy appeal that's perfect whether you're walking in the woods or running errands around town. They'll keep you dry, and they look nice to boot. (See what I did there?) $139 ~Kate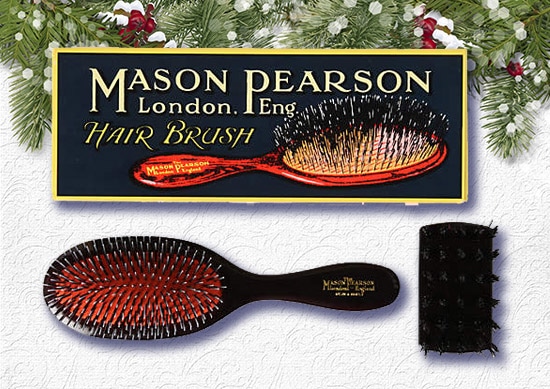 The creme de la creme of grooming for over 125 years, the Mason Pearson brush is like giving your gal the Rolls Royce of hair brushes. Handcrafted in England for over a century, the brush conforms to and exfoliates your scalp, evenly distributes your hair's natural oils, and leaves your lovely locks shiny and smooth. $160 ~Amy deMik, Commona My House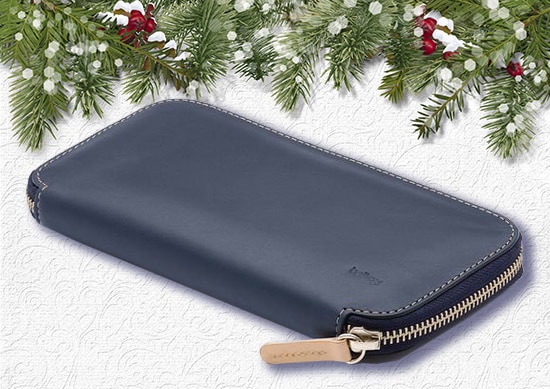 While some clutches are made purely with fashion and style in mind, Bellroy has made theirs with an additional purpose: superb practicality for traveling. The Carry-Out has a small footprint, but is specially designed to carry cards, cash, a passport, and even your phone. And the simple design ensures it doesn't stand out in a crowd (which is key in avoiding being pick-pocketed). Just because it's simple doesn't mean it doesn't have an appealing design. The premium leather and high-quality zipper ensure that your gal stays practical and stylish. $170 ~Brett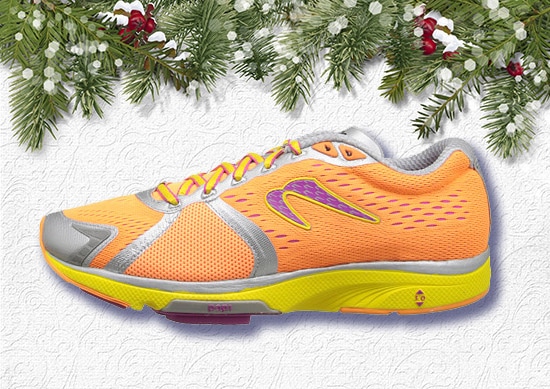 Do you have a gal who absolutely loves running but has been sidelined by plantar fasciitis? Hook her up with a pair of Newton running shoes, and she may just be back tearing up the road again come the new year. Newton's have a special design unlike any other shoe, where the forefoot is overlaid with a set of rubber "lugs." This helps you land on the middle of your foot, rather than your heel, improving your stride. I had plantar fasciitis for years, but ever since switching to Newtons (and alternating running days with weightlifting days), I've been running healthily and happily. $175 (Often cheaper on Amazon) ~Kate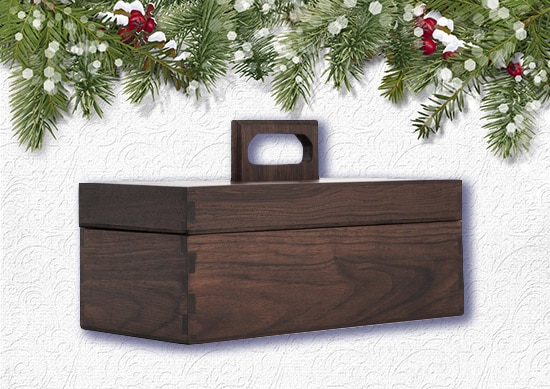 Poritz & Studio makes these beautiful, quality wooden toolboxes out of tropical walnut from Nicaragua. We're thinking "outside the box" with this stunning piece: jewelry box, purse, catch-all box on the dresser or desktop. The toolbox is made using finger joints, which gives it a seamless finish — it's perfectly polished! $180 ~Rachel Faucett, Handmade Charlotte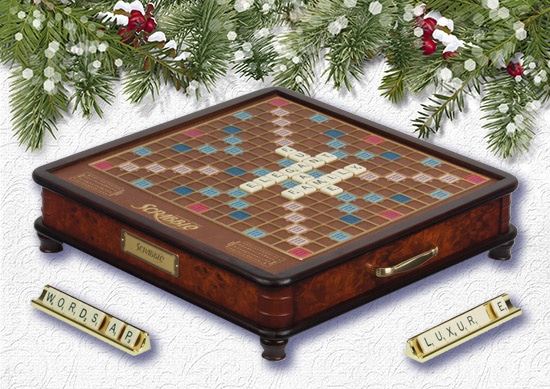 Board games provide loads of benefits, and oodles of fun too. Add some panache to your game nights with this luxury edition of Scrabble. It features a rotating wood game board, a built-in storage drawer, die-cast racks and timer, and a deluxe scorebook. For the word-lover in your life, there's perhaps no better gift. $199 ~Jeremy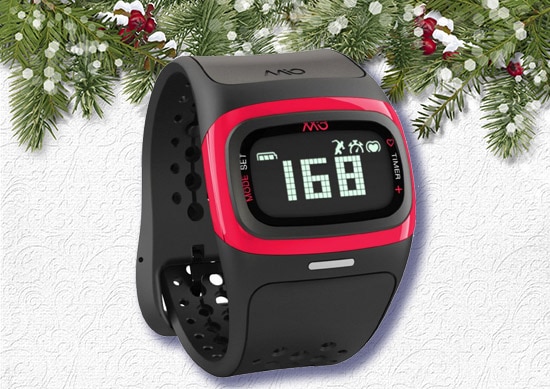 Heart rate monitors can act as great motivation during your workouts. They let you know when you're not working as hard as you think you're working, and when you could really push yourself more. Plus, it's great to know stats like calories burned and distance traveled. But old school heart rate monitors were a bit of a pain — you had to put on a chest strap along with your watch, and wash off the strap after every workout. Enter the Mio Alpha 2. It's a wrist-based HR monitor — no chest strap required. And it's pretty darn accurate too — about as accurate as my old school Polar chest strap one, and much more accurate that the Fitbit Charge HR. You can also take the Mio swimming, whereas you can't even take the Fitbit in the shower (even though they run advertisements of people wearing them in mud runs — go figure). Finally, there's a little light on the watch that flashes blue when you're below your target heart rate, green where you're right in the zone, and red when you've exceeded it. It makes you feel a little like Ironman.
Two more notes:
You're probably going to be debating between getting your gal at an overall daily fitness tracker and getting her a HR monitor. Get the HR monitor. Daily fitness trackers are fun for like a week, but then get abandoned. A HR monitor is super useful and will be used workout after workout.
Make sure you get the Mio Alpha 2 in the "punch" color. It doesn't say so on Amazon, but it's the only one in the small/medium size; the other colors are larger for dude-sized wrists.
$199 ~Kate
Sundance Slouch Bag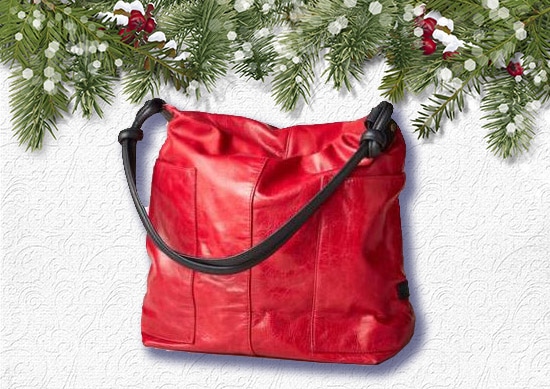 I love the slouch bags from Sundance. My husband got me a bright red one. You can use them as an everyday bag or as a small overnight bag. They are perfect for traveling on planes and when not in use, don't take up a lot of space. They come in a variety of colors so they spice up just about any outfit. $298 ~Stacy Harris, Game and Garden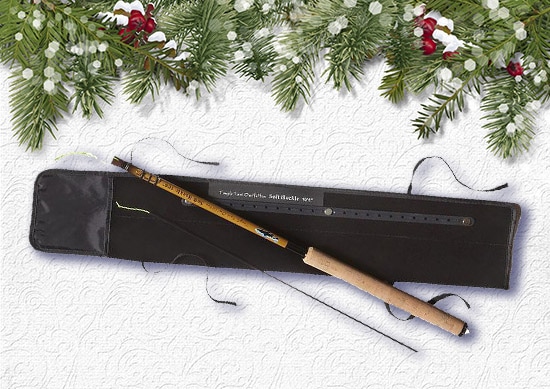 We live a good portion of the year in a converted Sprinter van, so having a lot of "stuff" isn't really conducive to our lifestyle. My husband and I usually go on a trip instead of getting each other gifts, but this year I'm dropping serious hints about one of Patagonia's tenkara fly fishing kits. Classic, uncomplicated, and small enough to pack for every adventure. I guess when you teach a woman to fish, she starts asking for her own gear! $300 ~Johnie Gall, Dirtbag Darling