They are the two stock characters of many a movie and television show, especially those set in high school or college: the jock and the nerd. Brains and brawn. The meathead and the brainiac. AC Slater and Screech. The jock excels at sports, but has little between his ears. The nerd is a whiz in the lab but a total klutz on the field. The only time the two come together is when the jock reluctantly asks the nerd for tutoring help so as not to be kicked off the team for failing grades.
This is the dichotomy we grow up with, the two categories we are told we may aspire to. And it's a trend that only seems to have accelerated in our modern times. To compete at the elite level, young men believe they must dedicate all their time to perfecting their playing skills, and in college sports like basketball and football, the idea of the student-athlete is given little more than lip service. Young people get the message: You can be smart or athletic but not both.
But historical and modern examples do not bear this idea out. Today we'd like to profile 25 men who bust the nerd/jock dichotomy wide open. They are men who were not content to build just their mind or just their body and instead pushed themselves to cultivate the whole man. They gave priority to both athletics and academics. Their success, won through grit and hard work, shines a light on the great potential each man has within him if he does not not content himself with less.
Most of us will not attain the levels of success that these men did, but they can serve to inspire us to strive for more in our lives, pushing the brawny among us to pick up a book and the brainy to pick up a dumbbell.
Gerald Ford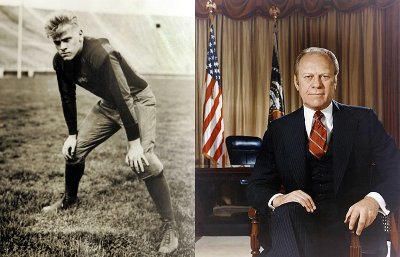 July 14, 1913 – December 26, 2006
Football player and American President
As a center and linebacker for the University of Michigan, Gerald Ford helped the Wolverines to two undefeated seasons and national titles. During his college career he became the only future U.S. President to tackle a future Heisman trophy winner and was named to the 1935 All-Star Collegiate football team. After graduation, Ford headed off to Yale Law School, where he coached boxing, football, and cheerleadering when he wasn't hitting the books. Ford said the lessons he learned from football helped him excel in the political arena in which he served as a Congressional Representative, Vice-President and President of the United States. After his tenure in the White House, Ford became a distinguished fellow at the American Enterprise Institute and founded the Gerald R. Ford Institute of Public Policy.
Jerome H. Holland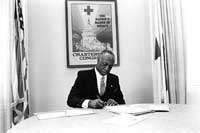 January 9, 1916 – January 13, 1985
Football player, administrator, and diplomat
Born as 1 of 13 children of a handyman father, Jerome Holland decided early on that education was his ticket out of poverty. He became the only one of his siblings to attend college and was admitted to not just any school, but prestigious Cornell. There he excelled both on and off the football field, becoming an All-American end in 1938 and '39 and earning straight A's, all while working as a dishwasher and furnace tender to support himself. Holland's football career ended when he graduated; the NFL was segregated at the time. So he turned his focus to educational and professional pursuits, earning a masters degree and Ph.D and going on to serve as the president of Delaware State College and Hampton Institute, ambassador to Sweden, board member of 9 major US companies, the first African-American to sit on the board of the NYSE, and the first African-American Chairman of the Red Cross.
Gene Tunney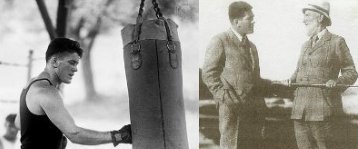 May 25, 1897 – November 7, 1978
Boxer and armchair scholar
Boxers have the reputation for being much more brawn than brains, and all that getting knocked in the head doesn't help that image. But Gene Tunney broke the typical pugilist mold. This heavyweight champion used his mind in and out of the ring. In contrast to many of the popular mauler-style boxers of the day, he was a thoughtful fighter, carefully mapping out his moves like a chess player. His quick wits, coupled with fast feet and a vicious jab, helped Tunney defeat 76 of his 77 opponents, including Jack Dempsey, and earned him a place in the International Hall of Fame. But it was his reputation for being a thinking man outside the ring that set him apart from his contemporaries. After having to drop out of high school to support his family, Tunney sought to educate himself. "Boxing Brainiest Champ" read voraciously, devoured the writings of Shakespeare, Somerset Maugham, and George Bernard Shaw, visited museums, and sought out noted intellectuals to expand his mind. He was even invited to Yale to lecture on Shakespeare. The press mercilessly mocked him for what they saw as his high-falutin affectations, but Tunney merely kept his distance and lost himself in a good book.
Jack Lovelock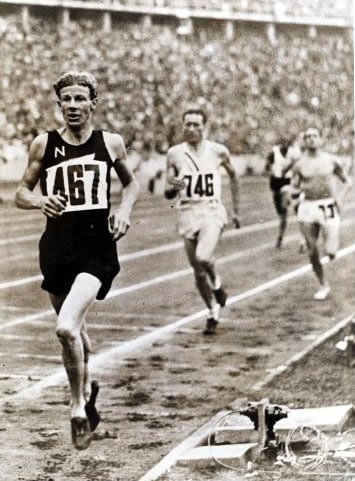 5 January 1910 – 28 December 1949
Track star. Rhodes scholar, and doctor
Jack Lovelock sprinted past many records on his way to athletic glory. He set three cross-country records in high school, broke the world record for the three-quarter of a mile distance in 1932, broke the world record in the mile in 1933, and set the world record for the 1500 m in 1936, earning New Zealand its first gold medal in Olympic athletics. But he hadn't run away from his studies either; Lovelock graduated with a medical degree from the University of Otago , earned a Rhodes scholarship to study at Oxford, and became a doctor in New York. Sadly, the life of this remarkable man was cut short when at the age of 39 he stumbled onto some subway tracks and was hit by the oncoming train.
William P. Lawrence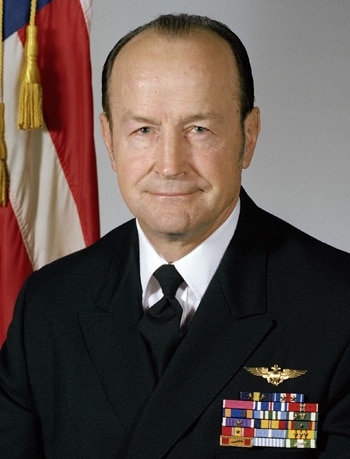 January 13, 1930-December 2, 2005
Navy hero and poet
In high school, William P. Lawrence was a multi-sport athlete who became All-City in football, All-State in basketball, and the state boys tennis champion. His versatile athleticism continued at the Naval Academy where he played for the varsity teams in football, basketball, and baseball. Lawrence, who had turned down an academic scholarship to Yale to enroll at the Naval Academy, graduated 8th in a class of 725. As a test pilot, he became the first Naval Aviator to fly twice the speed of sound in a Naval aircraft and was a finalist for the Mercury space program before being disqualified for a heart murmur. Shot down during the Vietnam, Lawrence was held as a POW for five years. During a 60 day stint in solitary conferment, Lawrence composed from memory what would later become the Tenessee state poem.
Paul Ebert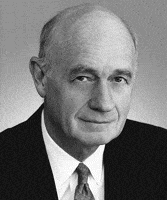 August 11, 1932 – April 21, 2009
Baseball and basketball star and world renowned pediatric heart surgeon
During his time at Ohio State, Paul Ebert broke numerous records on both the baseball diamond and the pinewood. As center and forward for the basketball team, Ebert set the team record in points scored and became the first Ohio State player to score at least 500 points in a season. As an All-American pitcher, he set the Ohio State single-season and career record for strike outs. After college, Ebert won a silver medal at the Pan-American Games as a member of the United States baseball team and played semi-professional ball. He had a chance at being called up to the Big Show but decided to attend medical school instead and pursue a career as a MD. And what a career it was. Ebert became a world renowned pediatric heart surgeon; Senior Assistant Surgeon at the National Heart Institute with a specialization in thoracic and cardiovascular surgery, Professor of Surgery at Duke University Medical Center, and Chairman of the Department of Surgery at the University of California San Francisco Medical Center were just a few of the positions he would hold.
David Kirk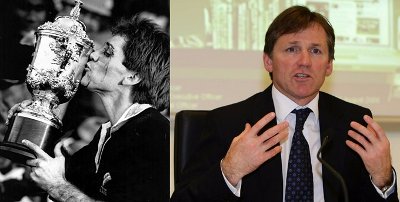 Rugger, Rhodes scholar, and businessman
New Zealand-born rugby star David Kirk used his mind not only to excel in sports, academics, politics, and business, but to make a moral stand as well. In 1985, a tour that Kirk's team, the All Blacks, had planned to South Africa was canceled for potentially violating the New Zealand Rugby Union's constitution. All the players on the All Blacks, with the exception of Kirk and a teammate, formed a rebel team, the Cavaliers, and took the trip anyway. Kirk refused to join them as a protest against South Africa's apartheid policies. When the team eventually regrouped, there was tension between Kirk and the rebels, but his leadership and talent won them over. Kirk was made captain of the team and led the All Blacks to victory at the inaugural 1987 Rugby World Cup final. Only 26 years old, Kirk had an bright sporting career ahead of him, but he retired after winning the cup to accept a Rhodes scholarship and study at Oxford. Having already earned a medical degree from the University of Otago, Kirk added a PPE (philosophy, politics, economics) degree from Oxford to his resume. After graduation, he utilized that degree to work as a newspaper columnist, chief policy adviser to the Prime Minister of New Zealand, and the CEO of Fairfax Media (one of Australia's largest media companies).
William Cohen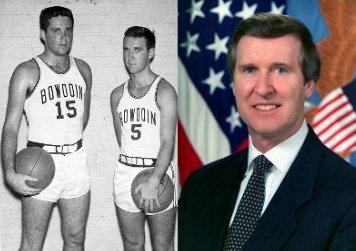 August 28, 1940-
Basketball player and politician
William Cohen was a high school All-state basketball player who continued to play ball at Bowdoin College. His prowess on the court got him named to the New England All-Star Hall of Fame. But his talents in the classroom were even more impressive. Cohen graduated cum laude from Bowdoin with a BA in Latin and cum laude from the Boston University School of Law. Before becoming the United States Secretary of Defense, Cohen was a professor for the University of Maine, a fellow at the John F. Kennedy Institute of Politics at Harvard University, the mayor of Bangor, Maine, and a US Representative and Senator. After his tenure as the Defense Secretary, Cohen authored several books and is currently the head of an international business consulting firm.
Ernest Hemingway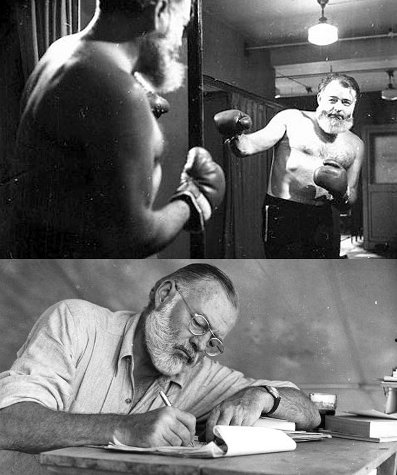 July 21, 1899 – July 2, 1961
Writer and sportsman
While Ernest Hemingway is most famous for penning several classics of American literature, he was not a writer content to live life as an artistic recluse, hunched over his typewriter. The life of the body was just as important to him as the life of the mind. In high school he was a cellist in the school's orchestra and a member of the boxing, track and field, water polo, and football teams. As an adult he stalked wild game in the grasses of Africa, bagging large animals like lions and wildebeest. When he wasn't hunting animals, he was piloting his boat, the Pilar, through the Gulf Stream, winning every local fishing contest in Key West, Bimini, and Havana and reeling in the largest marlin that had ever been caught. Back on land, Hemingway could be found in the personal boxing ring he had built in the backyard of his Key West home. Hemingway loved the sweet science and would spar with locals, guests and other authors. Hemingway's sporting pursuits never took away from his writing career; indeed, they lent his words their characteristic vigor and punch.
Philip John Noel-Baker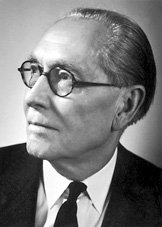 1 November 1889 – 8 October 1982
Olympic runner, politician, diplomat, and academic
He certainly looks like the stereotypical academic, and indeed Philip John Noel-Baker was a brilliant professor and lecturer who was fluent in seven languages. But before be became a Nobel-prize winning politician and diplomat with accomplishments and positions too numerous to list, he was an Olympic track star. When his nose wasn't pressed in a book, Noel-Baker served as the President of the Cambridge University Athletic Club and trained as a middle distance runner. He ran for the British track team in the 1912, 1920 (at which he won a silver medal in the 1500 m), and 1924 Olympics.
Garrett Johnson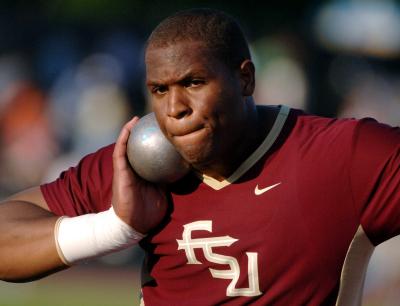 May 24, 1984-
Champion shot putter and Rhodes Scholar
Runners seem to be viewed as a fairly brainy lot, but the big men of track and field often don't enjoy a reputation for academic prowess. Garrett Johnson belies that stereotype. Competing in the shot put, Johnson became the NCAA Indoor and Outdoor National Champion in 2006. But his accomplishments in the classroom were equally impressive; Johnson graduated magna cum laude from Florida State University in three years with a double major in Political Science and English, was a three-time ACC Academic Honor Roll member, and received a Rhodes scholarship. After earning a Master's degree in Migration Studies at Oxford, he interned in the Legislative Office of Florida Governor Jeb Bush and is currently a staffer for the Senate's Committee on Foreign Relations.
The Klitschko Brothers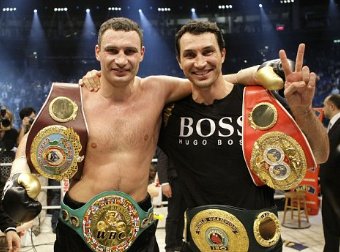 The doctors of boxing
Having two brothers who are both heavyweight boxing champions is quite rare in and of itself. Add in the distinction of the brothers also being the only boxers in history to hold Ph.Ds, and you can see how unique these Ukrainian siblings truly are. Boxing bros Vitali and Wladimir both attained doctorates in sports science, earning themselves the nicknames Dr. Ironfist and Dr. Steel Hammer, respectively. Between them they have accumulated numerous versions of the world heavyweight champion title. They're also multilingual, speaking Ukrainian, Russian, German and English, and avid chess players, with Vitali sometimes mixing it up with world champion Vladimir Kramnik. And Wladimir is dating actress Hayden Panettiere. Smart.
Byron Whizzer White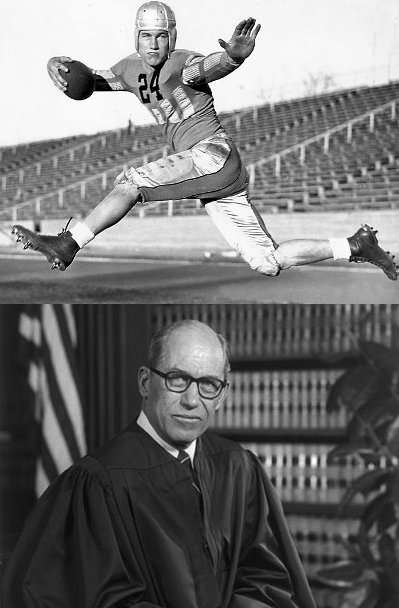 June 8, 1917 – April 15, 2002
Professional football player and US Supreme Court justice
Byron "Whizzer" White was a true all-around badass. By strictly disciplining himself and effectively using his time, he pushed both his physical and mental capacities to their limits. At the University of Colorado, White earned 7 athletic letters (three in basketball, two in football, and two in baseball) and was All-Conference in every season in all three sports. Post-graduation, he was drafted into the NFL as its highest paid player. When he wasn't training (and even at halftime), White was hitting the books, allowing him to graduate at the top of his class both at CU and Yale Law School and earn a Rhodes scholarship. And he never lost sight of what was truly important; White ignored intense pressure and turned down big bucks to interrupt his professional football career and study at Oxford. Such intense dedication paid off; White was named to the Supreme Court and became one of the longest serving justices in US history.
Theodore Roosevelt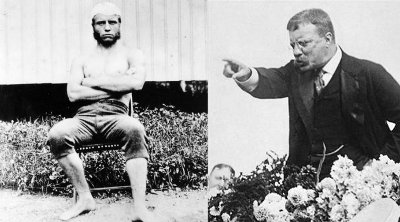 October 27, 1858 – January 6, 1919
Embodiment of the strenuous life
TR's dedication to living the strenuous life is legendary, his determination to maximize both his mind and body without parallel. As a sickly boy, his father told him, "Theodore you have the mind but you have not the body, and without the help of the body the mind cannot go as far as it should." TR set out from that day forward to build his body, doing vigorous calisthenics and taking hikes and boxing lessons. Teddy rowed and boxed at Harvard and was runner-up in the school's boxing championship. He remained resolutely active the rest of his life, continuing to box and row as well play tennis and polo and ride horses. While he was president he sparred with partners in the White House, learned Judo, took diplomats on hikes, and skinny-dipped in the Potomac river. And he encouraged men everywhere to be as active as he was. TR brought the same bootstrap dedication that he lent his body to his mind. He was certainly naturally intelligent, but not someone for whom every subject came easily. But he was zealously dedicated to continually feeding his mind, reading thousands of books (several a day in multiple languages), penning a few dozen of them himself, conversing with the most intelligent minds, traveling, and generally maintaining a insatiable boyish curiosity about the world.
Niels Bohr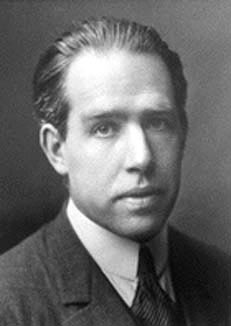 October 7, 1885 – November 18, 1962
Soccer player and physicist
The Bohr family certainly had good genes. Professor of physiology Christian Bohr produced Harald, a mathematician, and Niels, a physicist. Both boys were passionate soccer players, and played for Akademisk Boldklub, a professional Danish soccer club. Niels, who played goalkeeper, couldn't match his brother's soccer skills, however. Harald became a Olympic soccer player for the Danish national team. But there was no need for sibling jealousy; Niels kept himself more than busy. He came up with a new model of atomic structure, formulated the shell model of the atom, the correspondence principle, and the principle of complementarity, identified the isotope of uranium that was responsible for slow-neutron fission, contributed to the understanding of quantum mechanics, founded the Institute of Theoretical Physics, won the Nobel Prize, worked on the Manhattan Project, and even raised a son who would become a Nobel Prize winner himself. Gooooal!
Sammy Lee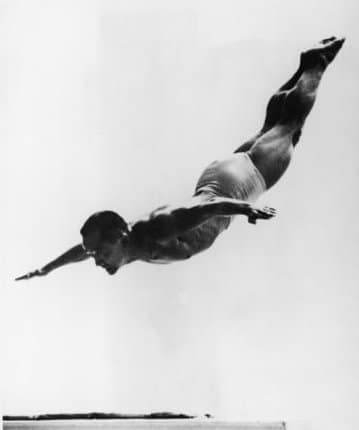 August 1, 1920-
Olympic diver and doctor
Sammy Lee developed a passion for diving as a young man. His father, an immigrant from Korea, supported his son's love for the sport, but wanted him to promise he would pursue becoming a doctor just as diligently as he did diving. Sammy kept his promise. His dream of becoming an Olympic diver was not easy; because of discriminatory policies, he could only practice at the local training pool the one day a week when non-whites were allowed in (astoundingly, after the non-white day, the pool was entirely drained and refilled with "clean" water). When he couldn't use the pool, Lee would practice jumping into a sand pit. The 1940 and 1944 Olympics were canceled because of WWII, so Lee had to content himself with winning national titles in platform and springboard diving. At the same time, he completed an accelerated medical program at USC for the US Army Medical Corps. In 1948, a year after graduating from medical school, the Olympics were back on and Dr. Lee finally had a chance to compete on the world stage. His debut was worth the wait; Lee won a gold medal in the 10-meter platform (the first Asian-American to win gold) and a bronze medal in the 3 meter springboard. He returned for the 1952 Olympics and again captured gold in the 10-meter platform, making him at age 32 the oldest man to win an Olympic diving event and the first man to win back-to-back diving gold. Lee spent his post Olympic years doing a tour of duty in Korea, coaching, and practicing as a ear, nose, and throat specialist. Now 90 years old, he's an avid golfer and still swims laps every day.
Baron Arthur Porritt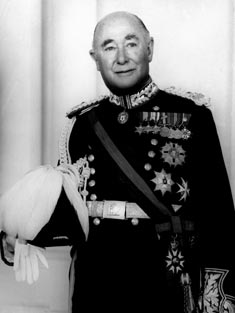 10 August 1900 – 1 January 1994
Olympic track star and royal surgeon
After earning a medical degree from New Zealand's University of Otago, Arthur Porritt accepted a Rhodes scholarship and continued studying medicine at Oxford. He took a break from his studies to compete in the 1924 Olympics in Paris. Porritt won the bronze in one of the most famous 100 meter dashes in Olympic history, a race that would later be immortalized in the movie Chariots of Fire. When that movie was made, Porritt, feeling to modest to see himself celebrated on the silver screen, asked the director to change his character's name to "Tom Watson." Porritt would also captain New Zealand's team in the 28′ Olympics. After completing his studies, Porritt's stellar skills as a surgeon landed him a string of princely gigs, including being the King's Surgeon to George VI, Serjeant Surgeon to Queen Elizabeth II, and President of the British Medical Association and the Royal College of Surgeons of England. Porritt was knighted and made a baron, and the Queen, impressed with his skills outside the scalpel, appointed him the Governor-General of New Zealand, making Porritt the first man born in NZ to hold that position.
Bill Bradley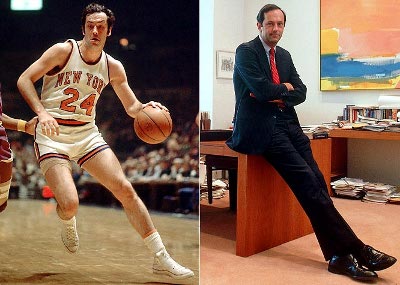 July 28, 1943-
Hall of Fame basketball player and US Senator
Offered 75 basketball scholarships coming out of high school, including one from Duke, Bill Bradley chose to attend Princeton sans scholarship with an eye towards building a future that extended past the pinewood. At Princeton he managed to balance both his athletic and academic pursuits, becoming an All-American player, setting the Ivy League career and season record for total and average points and for free throws made and attempted, playing for the gold-medal winning 1964 US Olympic basketball team, graduating with honors, and receiving the Rhodes scholarship. After postponing his NBA career to study at Oxford, Bradley joined the Knicks, helping the team to two championship titles and himself to a spot in the Basketball Hall of Fame. After the curtain came down on his basketball career, instead of being content to retire or take to the broadcasting booth, he devoted his second act to public service, becoming a US Senator from New Jersey. Today he writes non-fiction books, hosts a radio show, and works in business.
Ken Dryden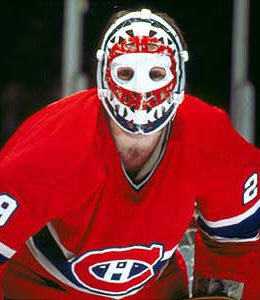 August 8, 1947-
Hockey player and politician
Instead of delving into his professional career right out of high school, Canadian Ken Dryden headed to Cornell University. At Cornell, Dyrden was initiated into the Quill and Dagger society (a senior honor, Skull and Crossbones type club) and tended goal for Cornell's Big Red, helping the team to a NCAA championship in 1967. After graduation, Dyrden joined the Montreal Canadiens and embarked on a Hall of Fame-worthy career. Dryden tended goal for 6 Stanley Cup-winning teams. During the 1973-74 season, unhappy with the contract offered him, Dryden took the year off to earn his law degree. After racking up 46 shutouts in only 397 NHL games, Dryden retired in 1979, pursued a career in politics, and was elected to the Canadian Parliament. In his spare time he has written 4 non-fiction books and a novel to boot. Not bad, eh?
Myron Rolle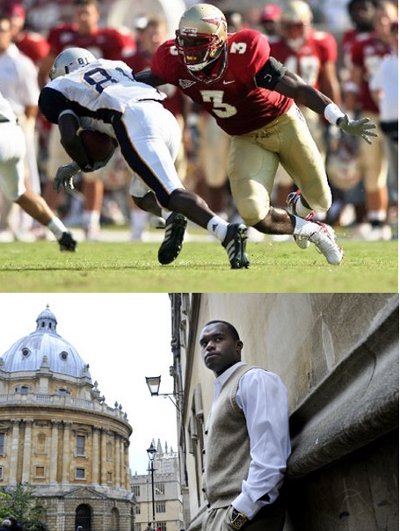 October 30, 1986-
NFL football player and Rhodes Scholar
When it comes to impressive resumes, they don't come more stellar than Myron Rolle's. In high school he maintained a 4.0 GPA, accumulated 21 credits of AP classes, played the saxophone in the school band, and starred in the lead role of his school's production of Fiddler on the Roof. At Florida State University he kept a 3.75 GPA and earned his BA in exercise science in just 2.5 years. And that's not even mentioning his football career. Rolle was the number one football prospect coming out of high school, and an AP 3rd team All-American at FSU. But he is most famous for not only becoming the first FSU football player to receive a Rhodes scholarship, but choosing to postpone his entry into the NFL to study at Oxford. While some doubted his ability to come back after the time off, Rolle, who trained by day and studied by night while in England, was drafted in 2010 by the Tennessee Titans. Rolle has already started his own charitable foundation and plans to play football for ten years and then become a neurosurgeon. Dubbed by Cornel West as "the future of black America," Rolle is certainly a man to watch.
Eric Prabhakar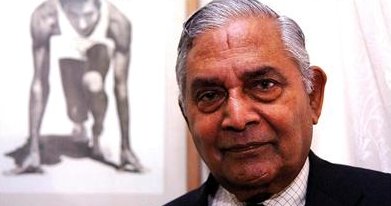 February 23, 1925-
Olympic sprinter and diplomat
Coming of age at the same time his native country was coming into independence, Indian Eric Prabhakar had the opportunity to be a pioneer in both academics and athletics. At Madras University he played cricket and held the national title in track's 200 and 100 meter distances. His running talent took him to the 1948 London Olympics where he was a finalist in the 100 meters. His book smarts allowed him to graduate third in his class in economics from Madras and become the first Indian to receive the Rhodes scholarship. Prabhakar continued to study economics and run at Oxford, becoming the first Indian to earn an Oxford Blue and beating the man who had won the silver medal in London. After graduation, Prabhakar traveled the world working for the United Nations Educational, Scientific, and Cultural Organization.
Eric Heiden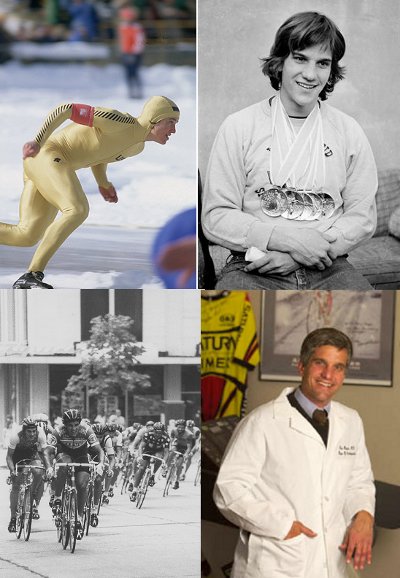 Winning gold in all the men's speed skating races, at every distance, in a single Olympics while setting four Olympic records and one world record is amazing, a feat that will likely never be duplicated. Going from being a 5-time Olympic gold medalist speed skater to a professional road cyclist, winning the U.S. professional cycling championship and competing in the Tour de France is even more astounding. To then hang up both your skates and your wheels to study at Stanford and become an orthopedic surgeon makes Eric Heiden a scholar-athlete par excellence.
Lennox Lewis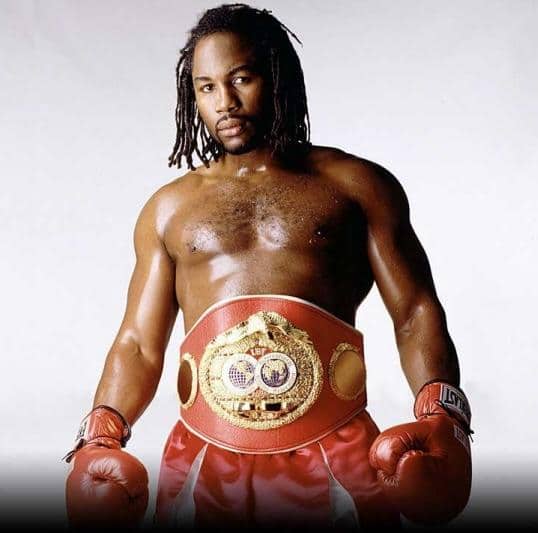 Boxer and chess enthusiast
Many parallels have been drawn between the sport of boxing and the game of chess; in each pursuit two men square off, each trying to outmaneuver their opponent, planning the perfect counter move, looking for an opening, and backing him into a corner. So perhaps British boxer Lennox Lewis' obsession with chess is not so hard to understand. As a boy, his nickname was "The Scientist" because everything he did appeared to be carefully calculated. His boxing style reflected this caution, with his every move seemingly already plotted out. This style earned him the nickname "the chess boxer." While all that thinking may not have made him the most exciting fighter, it certainly got the job done-Lennox was an Olympic gold medal-winner and the three time heavyweight champion. Outside the ring, playing chess was the perfect outlet for his penchant for careful strategy. He would play the game upwards of four hours a day even while he was in training camp for a match, and it continues to be an important part of his life. God help us if he ever takes up chess boxing.
Bobby Jones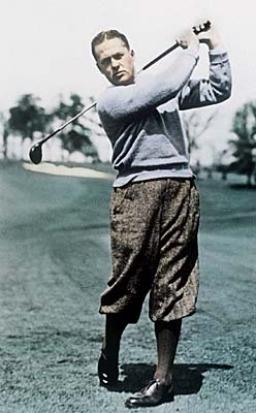 March 17, 1902 – December 18, 1971
Golfer and scholar
Sickly as a child , Bobby Jones took up golf in hopes of strengthening his body. A prodigy was born; Jones would become one of the best golfers in history. Although he remained an amateur, only pursued golf part-time, and retired at the tender age of 28, Jones won 13 majors by the standards of the time, including four US Opens and three Championship Opens. He was the first golfer to win "The Double" (the US and British Open in the same year) and remains the only player to have won the Grand Slam-winning the U.S. Open, U.S. Amateur, British Open and British Amateur all in the same year. While his golf prowess is legendary, lesser known are his intellectual pursuits. Jones graduated in 1922 from Georgia Tech with a B.S in mechanical engineering. Then, perhaps feeling like the right side of his brain needed more attention, he returned to college and earned a BA in English literature from Harvard two years later. With two degrees under his belt, Jones did a one year stint at Emory law school, which was all he needed to pass the bar. After his early retirement from golf, Jones turned to practicing law, making instructional films, and penning books about golfing.
General George S. Patton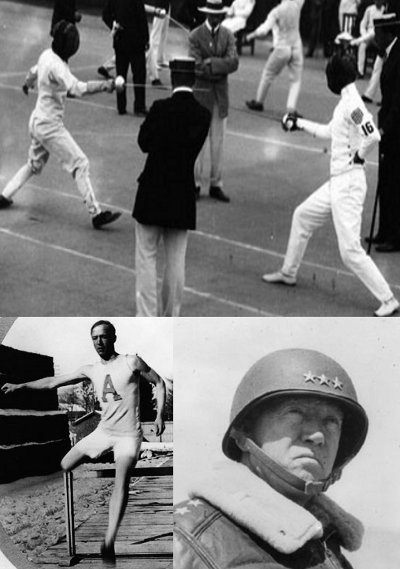 November 11, 1885 – December 21, 1945
From boyhood, Patton dreamed of becoming a great general. But the path to that goal was a difficult and unlikely one. Patton had only 6 years of formal schooling and struggled with dyslexia; he didn't learn to read and write until he was 11 years old. He knew that to overcome this obstacle he would have to pursue his dream with a single minded fixation-building up his mind and body and zealously acquiring the skills and knowledge that would make a great soldier and leader. He worked on weapons handling, practicing his rifle shooting until he was at "Expert" level and twice immersed himself in intense study with the best swordsman in Europe, becoming the Army's youngest ever "Master of the Sword." He pushed his body on the track as well, breaking the school record in the 220 yard hurdles, winning the 120 yard hurdles and coming in second place in the 220 yard dash during West Point's 1908 Field Day. In the modern pentathlon he found the perfect sport for his broad talents, and came in fifth in the event at the 1912 Olympics. Patton acquired knowledge just as zealously as athletic skills. Although he struggled through his classes at West Point, even having to redo his plebe year because of failing grades in mathematics, he studied and toiled and managed to graduate in the top half of his class. And while his dyslexia, which he did not understand for what it was, made him doubt his intellect, he did not let it dissuade him from a commitment to lifelong learning. Patton amassed a huge library of books. He read the classics, books on history, and of course tomes on war and strategy. He would read extensively about the country and culture in which he'd been stationed to fight. He filled the margins of his books with copious notes and annotations, and when there was something he'd specially want to remember he wrote it on a note card and filed it away. Patton understood that great men are made, not born, and he was constantly engaged in building the man he wished to be.
Be sure to listen to our podcast on being a well-rounded man: