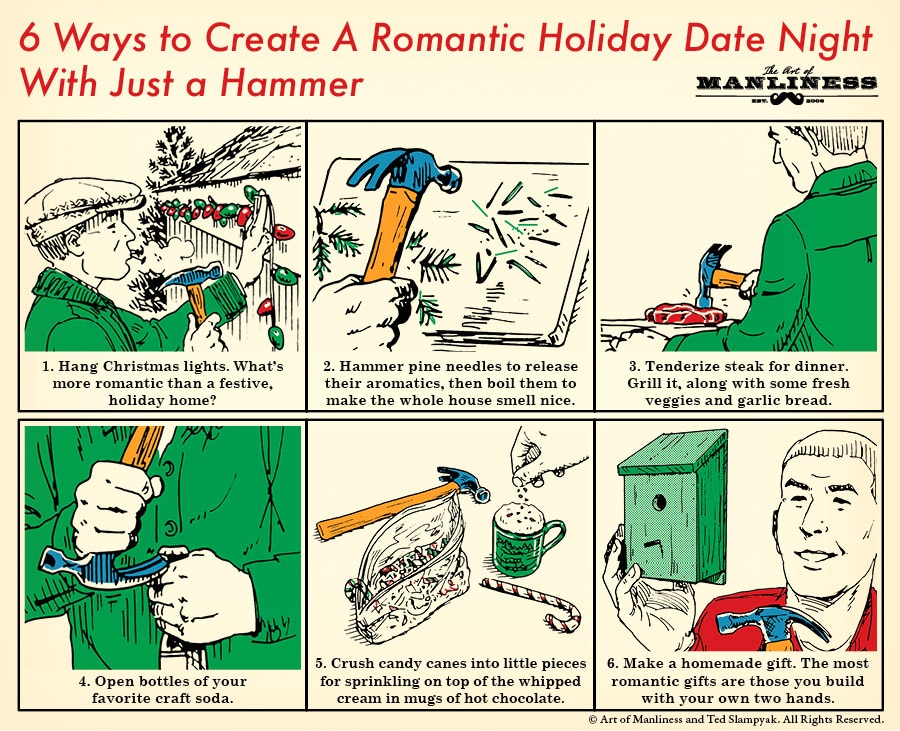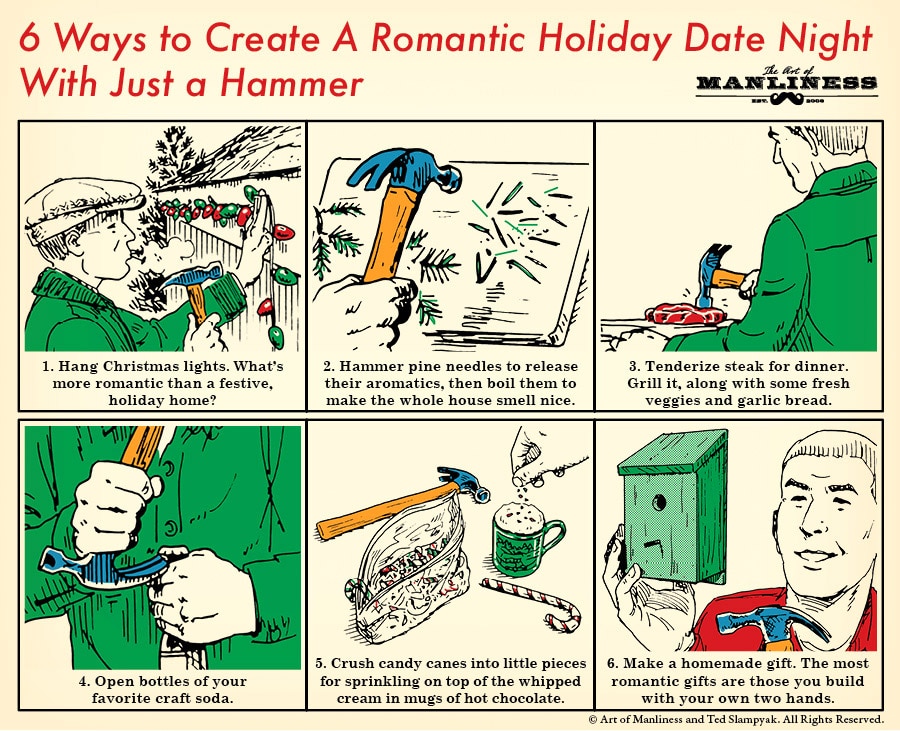 Few times of year are as romantic as the holidays. Snow falling, lights twinkling, fireplace blazing – it's a perfect time to whip out your big guns and create an extra special date night for your lady.
Skip the fancy restaurant, though, and go for a special evening at home. This will require some preparation on your part, all of which can be done with a single trusty tool: the claw hammer. Follow the steps above, and you'll be well on your way to a successful night of romance.
Like this illustrated guide? Then you're going to love our book The Illustrated Art of Manliness! Pick up a copy on Amazon.