In the age where smartphones provide constant stimulation, many of us have forgotten what it feels like to experience the monotony of boredom. And while on the surface that might seem like a good thing, my guest today highlights research that not being bored can actually make us dumber and less creative. 
Her name is Manoush Zomorodi, she's the host of the podcast Note to Self and the author of the book Bored and Brilliant: How Spacing Out Can Unlock Your Most Productive and Creative Self. Today on the show, Manoush shares her experience of how feeling scattered and less creative led her to create an experiment that tested whether her lack of boredom in recent years was to blame. We then dig into the philosophy of boredom and why we dread it so much. Manoush then goes into what the latest research says about the benefits of boredom, like increased creativity, better productivity, and improved mental well-being. Finally, she walks us through some exercises you can use to help inject more boredom in your life. (Yes, you read that right.)
Show Highlights
The moment Manoush realized her best ideas came when she was bored
Manoush's boredom experiment with her audience
The philosophy of boredom
What does modern research say about boredom? How is boredom even defined?
The lengths people go to avoid being bored
How smartphones hinder our conversations
The effect of boredom, or lack thereof, on kids
Why we have to teach kids what it means to be bored and to daydream
What smartphone cameras are doing to our memories
Why the key to capitalizing on boredom is not abolishing tech, but self-regulating it
Learning from the smartphone habits of monks
Are apps actually addictive?
The summer camp in New England that allows smartphone use, and why
Manoush's 7-day challenge for getting your smartphone use under control
How games and apps can actually help productivity and anxiety in certain cases
Resources/People/Articles Mentioned in Podcast

Bored and Brilliant is filled with great insights on the usefulness of boredom, but, more importantly, has actionable advice on how you can get those benefits. Also be sure to participate in the Bored and Brilliant Boot Camp, and check out Manoush's podcast, Note to Self.
Listen to the Podcast! (And don't forget to leave us a review!)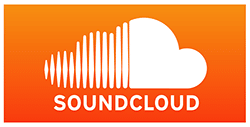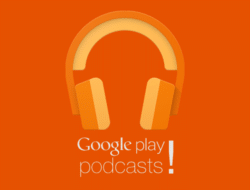 Listen to the episode on a separate page.
Subscribe to the podcast in the media player of your choice.
Podcast Sponsors
Huckberry. Get 15% off your purchase (first-time buyers only) with code ART15, and also check out my favorite picks at aom.is/aomhuck.
Proper Cloth. Stop wearing shirts that don't fit. Start looking your best with a custom fitted shirt. Go to propercloth.com/MANLINESS and enter gift code MANLINESS to save $20 on your first shirt.
Saxx Underwear. Everything you didn't know you needed in a pair of underwear. Get 20% off your first purchase by visiting SaxxUnderwear.com/manliness.
Click here to see a full list of our podcast sponsors.
Recorded with ClearCast.io.
Read the Transcript
Coming soon!
Last updated: September 28, 2017