Inside many men is the call for adventure. My guest today is one of those men and listening to that call has led him to pursue a lifetime of amazing expeditions around the globe, all while balancing a demanding career as an airline pilot and family responsibilities. His name is Laval St. Germain and today he shares when he first heard the call for adventure on his grandparent's farm in western Canada and how he started taking action on it.
We then go through some of the adventures he's been on, including being the first Canadian to summit Mt. Everest without oxygen, dodging landmines while climbing the highest mountain in Iraq, and rowing across the Atlantic Ocean by himself.
Laval then shares how he tragically lost his son in a canoeing accident and how the habit of making checklists that he developed as a pilot helped him lead his family through the grieving process. We dig deeper into how Laval uses checklists as a pilot, adventurer, and family man. And we end our conversation talking about how regular joes can go on the kinds of adventures Laval regularly undertakes without breaking the bank and while still attending to their families and careers.
Show Highlights
Laval's background and how he created a life of adventure
How Laval decided he'd be an adventurer
His resume of adventures, including extreme feats of mountaineering, climbing, skiing, and rowing
How and why Laval lost three fingers while climbing Everest without oxygen
The combo of fitness and genetics that allows Laval to accomplish these feats
The harrowing tale of Laval climbing the highest mountain in Iraq
Why Laval stepped out of his comfort zone to row across the Atlantic
How the loss of Laval's 21-year-old son affected him, and why it didn't stop him from adventuring
Finding joy and wonder after the loss of a loved one
How checklists — yes, checklists — helped Laval know what to do after his son's death
The role that checklists play in Laval's expeditions
Why Laval thinks everyone should utilize the power of checklists
How to build more adventure into your life
"Step out and shove off!"
How to balance fatherhood, family, a career, and adventuring
Resources/People/Articles Mentioned in Podcast
Connect With Laval
Listen to the Podcast! (And don't forget to leave us a review!)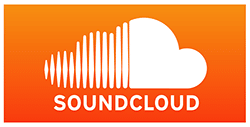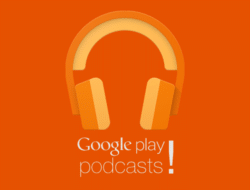 Listen to the episode on a separate page.
Subscribe to the podcast in the media player of your choice.
Podcast Sponsors
Huckberry. Get 15% off your purchase (first-time buyers only) with code ART15, and also check out my favorite picks at aom.is/aomhuck.
Cooper Tires. Your four tires are all that connect you and your car to the road, so it's important to be sure you can rely on them. Cooper Tires has more than a century of experience in manufacturing comfortable, capable tires. Visit coopertires.com today.
ZipRecruiter. Find the best job candidates by posting your job on over 100+ of the top job recruitment sites with just a click at ZipRecruiter. Do it free by visiting ZipRecruiter.com/manliness.
Click here to see a full list of our podcast sponsors.
Read the Transcript
Coming soon!
Last updated: September 21, 2017