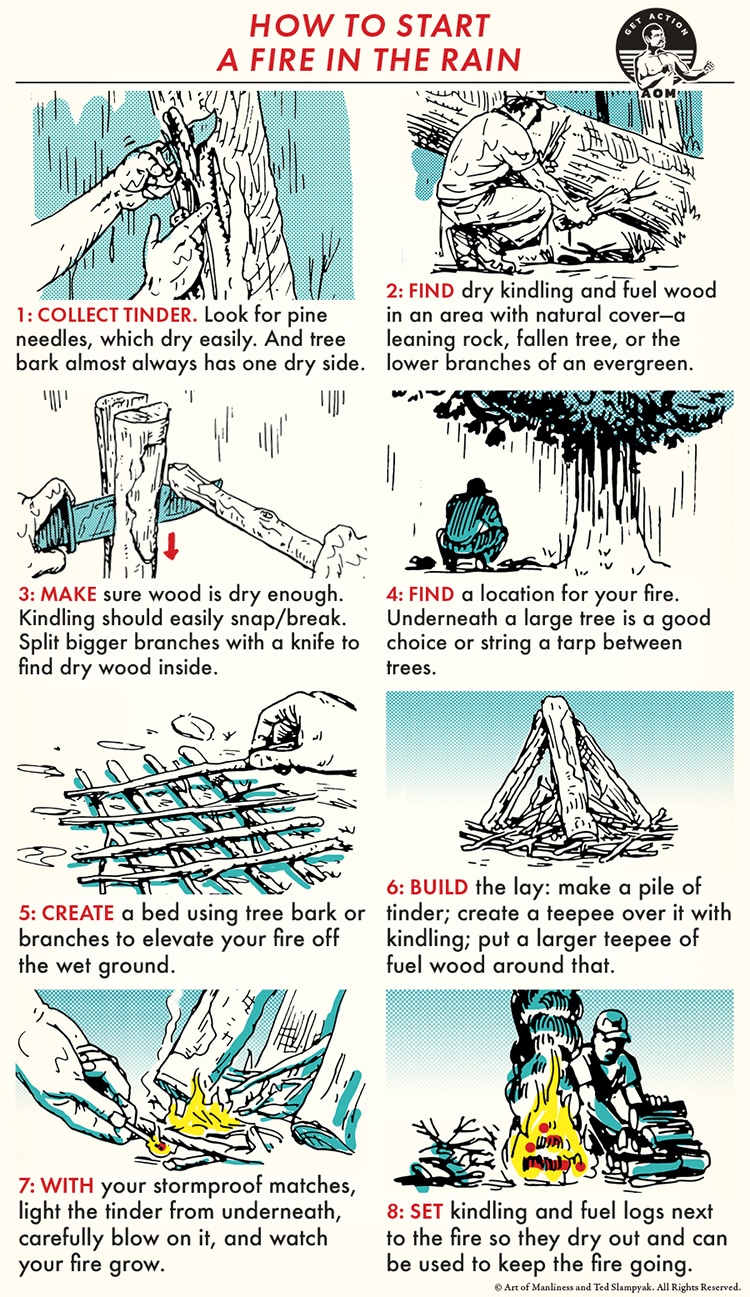 An important part of manhood has always been about having the competence to be effective in the world — having the breadth of skills, the savoir-faire, to handle any situation you find yourself in. With that in mind, each Sunday we'll be republishing one of the illustrated guides from our archives, so you can hone your manly know-how week by week.
So you know how to start a fire . . . but could you start one in the rain? Whether you're a frequent camper or an avid hiker, it's an important skill to have. In an emergency situation, it may very well be the difference between life and death, as fire provides not only warmth, but food as well. Follow the tips above and you'll never be without the skills to start a fire, even on a damp and rainy adventure. (Note that cutting bark from a tree should only be done in an actual emergency, as this can damage and even kill the tree.)
Like this illustrated guide? Then you're going to love our book The Illustrated Art of Manliness! Pick up a copy on Amazon.