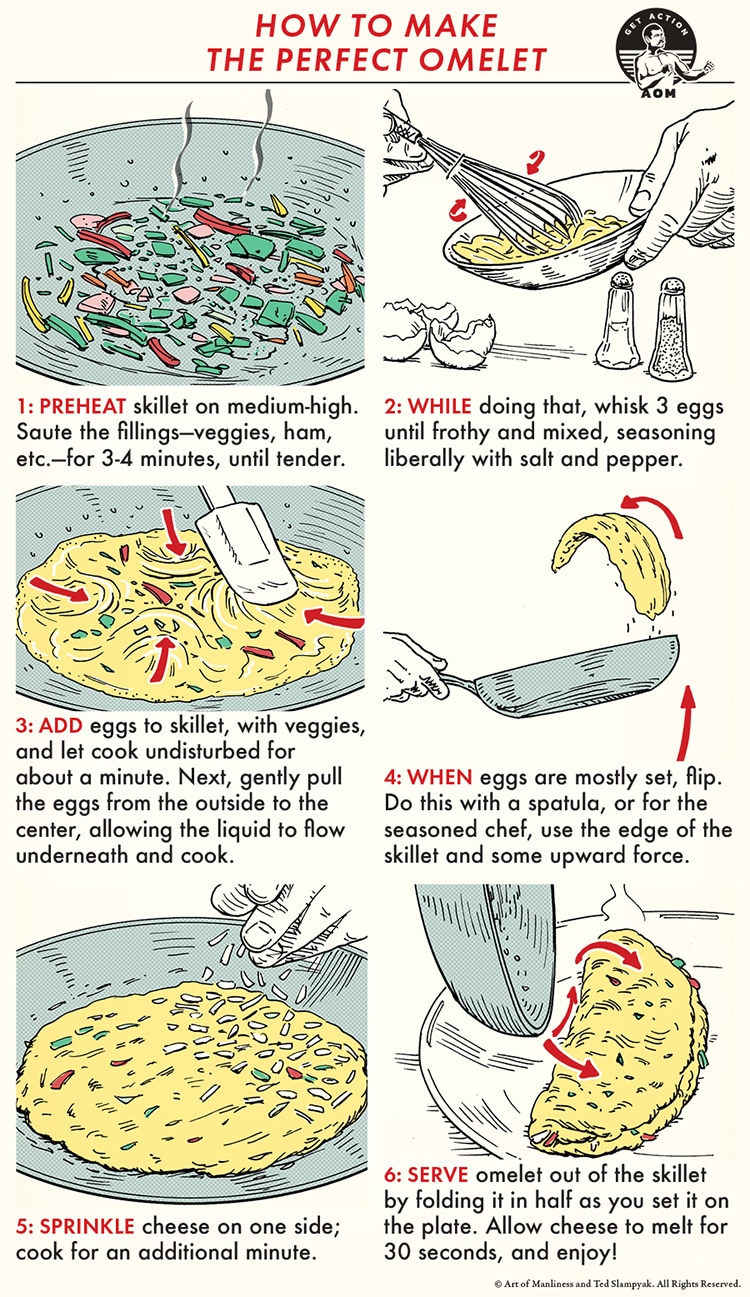 An important part of manhood has always been about having the competence to be effective in the world — having the breadth of skills, the savoir-faire, to handle any situation you find yourself in. With that in mind, each Sunday we'll be republishing one of the illustrated guides from our archives, so you can hone your manly know-how week by week.
The omelet is really the star of the egg-centric breakfast dishes. And while it's often the highlight of any good restaurant breakfast buffet, it can easily be made at home with a little practice; omelets are awesome for both the bachelor looking for a quick and healthy breakfast (or breakfast for dinner) and the dad making some Saturday morning goodness for his family.
What's great about the omelet, is that you can make it your own: Keep it simple with just ham and cheddar or branch out and add various meats, cheeses, and vegetables. Whatever you add to yours, follow the step-by-step instructions above, and your omelet will turn out just as good as those made by the cooks who man the buffet line.
Like this illustrated guide? Then you're going to love our book The Illustrated Art of Manliness! Pick up a copy on Amazon.