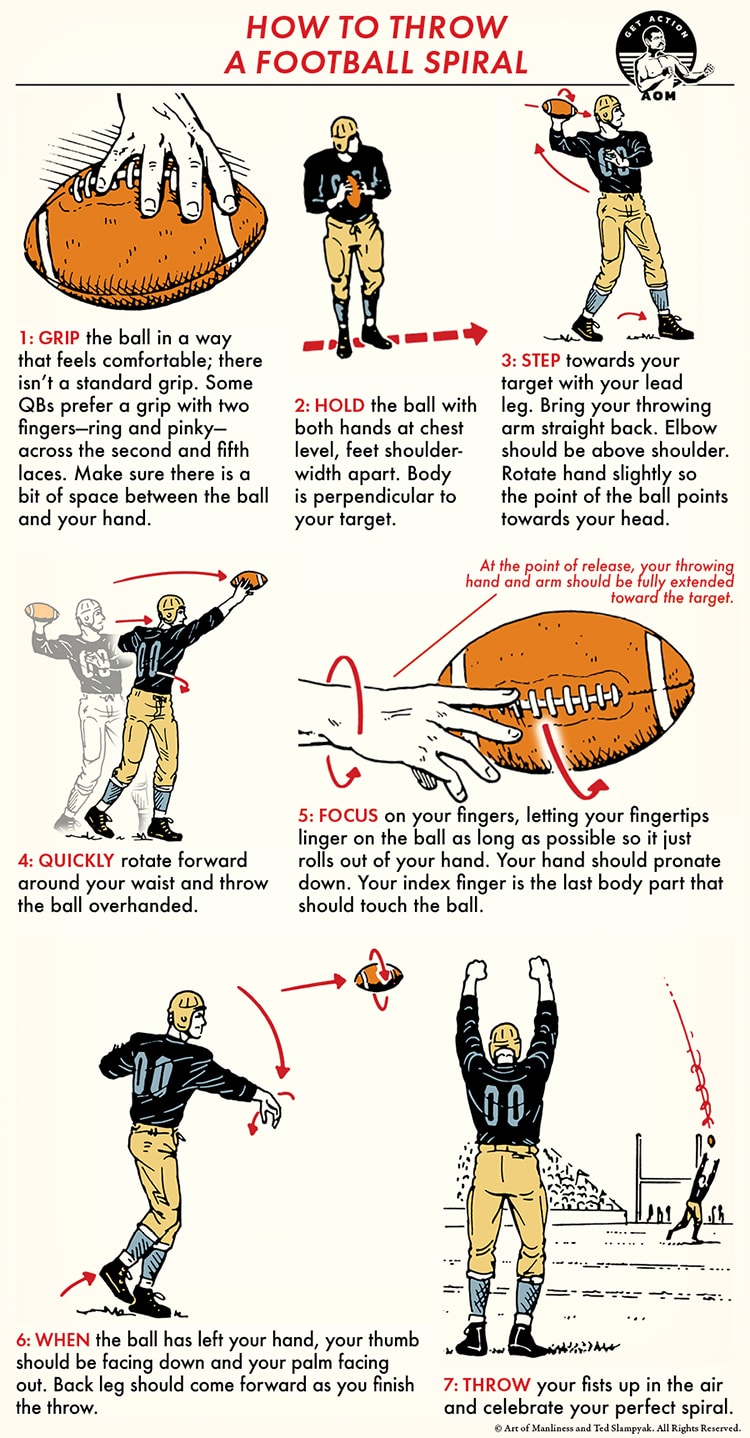 An important part of manhood has always been about having the competence to be effective in the world — having the breadth of skills, the savoir-faire, to handle any situation you find yourself in. With that in mind, each Sunday we'll be republishing one of the illustrated guides from our archives, so you can hone your manly know-how week by week.
Thanksgiving is this week. For many men in America, Thanksgiving Day not only means eating turkey and stuffing but also playing a pick-up game of football in the morning with friends and family. To help you quarterback your team to a Turkey Bowl victory, follow the above tips for throwing the ball with a sweet spiral.
Like this illustrated guide? Then you're going to love our book The Illustrated Art of Manliness! Pick up a copy on Amazon.
Tags:
Sports