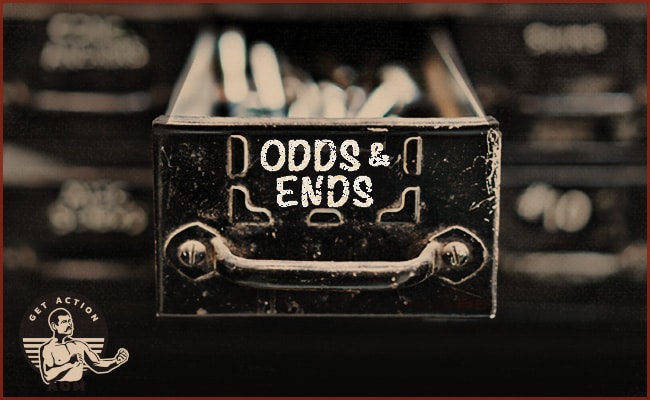 Just One Quality Conversation With a Friend Boosts Daily Well-Being. Jeffrey Hall, who came on the AoM podcast to discuss how long it takes to make a friend, has a new study out showing that having just one quality conversation with a friend during the day can boost your well-being. A "quality" conversation can range from meaningful talk to joking around to offering sincere compliments — it's just the act of reaching out that matters. The boost you get is biggest when you have the conversation face-to-face, rather than electronically.
The Power Elite. A genre of books that I enjoy are sociology-themed books from the middle of the 20th century. The Lonely Crowd and The Organization Man are examples we've highlighted on the site before (see here and here). Along these lines, I recently read The Power Elite by C. Wright Mills published in 1959. It was interesting to see how a sociologist described the status structure in mid-century America. While things have definitely changed since 1959, the insights about status and ambition are timeless and still relevant today.
TriggerPoint MB Vibe 3-Speed Vibrating Massage Ball. I've been dealing with some aches and pains in my hips lately. A physical therapist recommended adding this massage ball from TriggerPoint into my foam-rolling warm-up before doing squats. Using a ball in place of a foam roller increases the pressure and intensity of the self-massage. When you turn on the vibration, it adds even more intensity. It could be placebo, but it's helping. My aches have been reduced and squatting doesn't hurt when I use this before I get under the bar.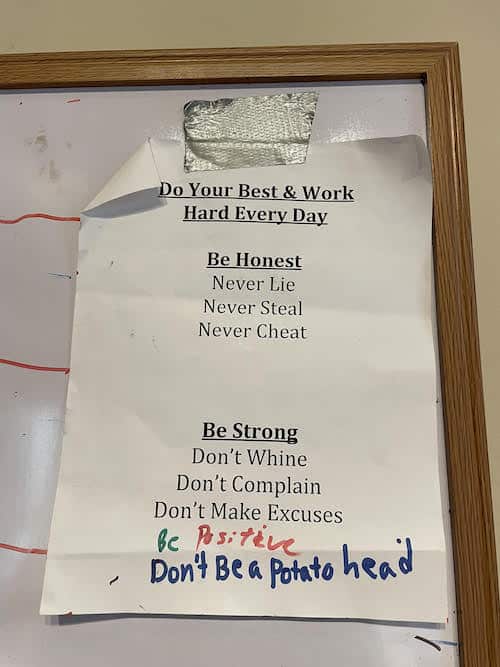 John Wooden's "Two Sets of Three." Legendary coach John Wooden gave his sons two sets of three rules. These "Two Sets of Three" undergirded his life philosophy, as well as his famous "Pyramid of Success." We have them hanging up in our kitchen and recite them at each of our weekly family meetings. We've added a couple specific to what the McKays want to work on. "Don't Be a Potato Head" refers to not being the kind of person who sits silent and slack-jawed in class or Sunday school and stares blankly at their phone at restaurants and events, and who is instead curious and engaged with others and the world.
Don't be a potato head.
Quote of the Week
When we are young, we are slavishly employed in procuring something whereby we may live comfortably when we grow old; and when we are old, we perceive it is too late to live as we proposed.

—Alexander Pope