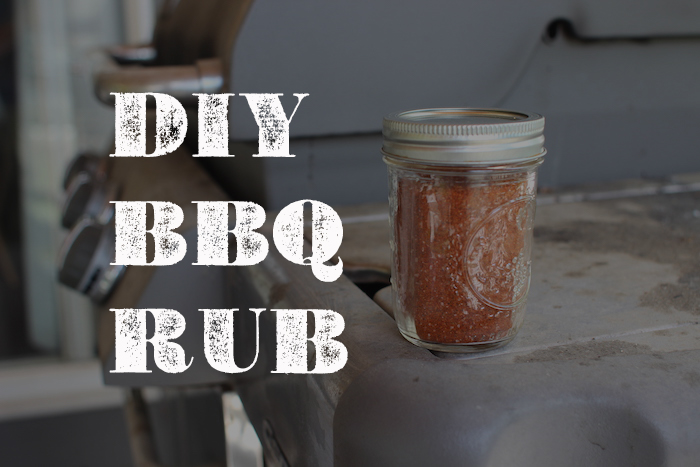 Many great meats start with a great spice rub. While you can buy any number of blends from the store, why not try your hand at creating your own?
There's no better place to get started with creating your own spice blends than with DIY BBQ rubs. Whether you'll be massaging it into ribs or pork butt or brisket, BBQ rub has a number of uses and can enhance many of your summer-grilling favorites. A rub creates a dark, crusty "bark" on the meat that adds a nice layer of tasty texture above the tender meat it covers. You can also add BBQ sauce to this bark, or leave it to stand on its own, depending on the taste and texture you're going for.
We asked our lineup of BBQ and spice experts for their favorite recipes, and have a few options for you below depending on what you're cooking up. The rubs are especially good for pork butt and pork ribs; you can use a spice rub on beef cuts too, but most chefs — like AoM's resident food expert Matt Moore and award-wining barbecuer Karl Engel — like to keep the seasoning for beef really simple in order to let the robust taste of the meat take center stage. They both recommend just salt and pepper, though Karl likes to throw some garlic and cayenne into the mix sometimes too.
You don't have to stick to these recipes, of course; experiment with your own ingredients. The only real necessity is having both salt and sugar present. The first provides flavor, the second allows for a nice caramelized coating on the surface of the meat. These days, with a wide variety of smoked sugars, fancily flavored salts, and other gourmet ingredients available, the options for small-batch, signature spice blends is endless. Mix, match, and experiment!
Pork Butt Rub
From Skip Steele, via AoM food contributor Matt Moore:
"I'm a fan of a good dry rub — so I was happy to get this standard classic from Skip Steele, which he affectionately calls his Old-School Butt Rub.
Sweet and savory, with plenty of aromatics, this all-purpose rub provides the perfect seasoning for any pork butt. Be sure to season liberally, using your hands to work the seasonings into every crevice of the cut."
2 Tbsp granulated sugar
2 Tbsp kosher salt
2 tsp smoked paprika
1 tsp freshly ground black pepper
1 tsp chili powder
1 tsp red pepper flakes
1 tsp ground allspice
1 tsp ground nutmeg
1/2 tsp MSG
Stir together all ingredients in a bowl, and store in an airtight container up to one year.
Pork/Beef Rib Rub
This recipe comes from Spice Master Tim Ziegler (yes, that's a real title!):
"Paint the rub on heavily. You may add this entire rub to 1/2 cup of olive oil to create a paste and then apply liberally to all facets of the ribs. This recipe will work well with either beef or pork ribs but I recommend pork."
1 Tbsp ground ancho chili
1 Tbsp smoked paprika
1 Tbsp brown sugar
1 Tbsp Maldon sea salt (kosher salt is optional)
1 tsp cumin (toasting is optional)
1 tsp coriander (toasting is optional)
1 tsp mustard powder
1/2 tsp black pepper, freshly ground
1/4 tsp cayenne pepper (optional)
Smoked Rib Rub
This recipe, from our article on smoking ribs on a gas grill, makes about 1 cup. Combine all of the ingredients in a bowl and mix with fork or whisk. Use liberally on ribs, and store remaining rub in an airtight jar.
1/4 cup firmly packed brown sugar
1/4 cup paprika (hot paprika for an extra kick)
1/4 cup salt (preferably coarse salt)
3 Tbsp black pepper
2 tsp garlic powder
2 tsp celery seeds (optional)
1 tsp cayenne pepper