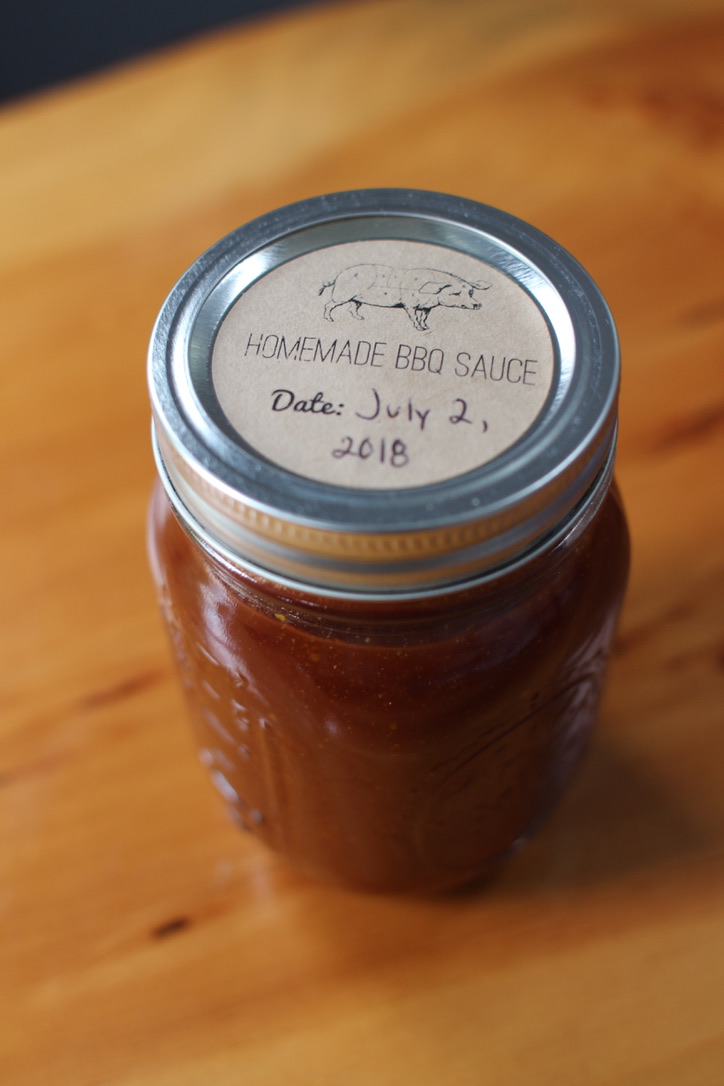 While a good BBQ spice rub is usually more important to achieving lip-smacking taste, many backyard grilling enthusiasts also love to slather a sauce on their fire-cooked meats. Be it as a marinade or a sandwich topping, the right sauce can really enhance the flavor of just about any of your BBQ favorites.
Pre-bottled sauces are alright, but you can take your summer grilling up a notch by creating your own DIY sauce.
BBQ sauces begin with a tomato base — typically tomato paste or very often ketchup; it may seem a hair less "pure" to use a condiment to make another condiment, but it's common even amongst expert BBQ-ers, as ketchup already has some spices built in, as well as a high sugar content that helps turn the sauce into a nice sticky glaze. To this tomato base is often added Worcestershire sauce, vinegar, mustard, molasses, salt, pepper, and other spices.
A variety of other things can be added to your sauce to enhance its flavor and make it even more unique: maple syrup, bacon, whiskey, berries of all kinds, pureed peppers for heat, and even stuff you may never have heard of like powdered beer and jalapeno sugar. The options — and combinations — are nearly limitless.
If you'd like a more specific recommendation, however, below we feature three different takes on homemade BBQ sauce; use them as is, or as excellent jumping off points for all kinds of culinary creativity. They also make for great 4th of July party favors or gifts for a party host. Put the sauce in a nice jar or bottle, add a red, white, and blue label or decoration, and you're set.
Sweet BBQ Sauce
From AOM food guy Matt Moore in his primer on pork butt:
Some say sauce should be a four-letter word. Truth be told, throughout the BBQ belt, you encounter countless variations of sauces — some sweet, while others tend to be more acidic. Whether or not you choose to sauce your meat is entirely up to you.
I asked a buddy and sauce expert Michael McCord to come up with a classic sweet-style sauce that will please nearly any palate.
Ingredients
1 cup tomato paste
1 cup water
1/2 cup firmly packed light brown sugar
1/3 cup apple cider vinegar
1 1/2 Tbsp. molasses
1 Tbsp. onion powder
1 Tbsp. chili powder
1 Tbsp. fresh cracked pepper
½ Tbsp. garlic powder
2 tsp. kosher salt
1 tsp. celery salt
Stir together all the ingredients in a medium saucepan, and bring to a boil over medium-high heat. Reduce heat to medium-low, and simmer until slightly thickened, about 10 minutes. Serve warm.
Rib BBQ Sauce
This recipe is from Jeff Mcintyre's article about making smoked ribs.
Ingredients
2 cups of ketchup
1/4 cup apple cider vinegar
1/4 cup of Worcestershire sauce
1/4 cup firmly packed brown sugar
2 Tbsp. molasses
2 Tbsp. mustard
1 Tbsp. Tabasco sauce (or your favorite hot sauce)
1/2 teaspoon black pepper
2 teaspoons liquid smoke (optional)
1 tablespoon of your favorite barbecue rub (optional)
2 chopped chipotle peppers in adobo sauce (optional)
3 whole cloves fresh garlic, peeled (NOT chopped)
Combine all ingredients (except the garlic cloves) in a saucepan and slowly bring to a boil. Reduce the heat to low/medium and add the garlic cloves. Let sauce simmer at least 15 minutes then remove the garlic cloves. Transfer the sauce to clean jars and store in the refrigerator. The sauce will keep for a couple of months.
Karl's BBQ Sauce
I asked Karl Engel, award-winning BBQ chef and mastermind behind our highly instructive summer grilling video series, for a BBQ sauce recipe; while he wouldn't give me his personal secret recipe, he did share a good base that can be tweaked to your own specifications and taste.
The one thing I have learned about making your own BBQ sauce is that there are as many recipes and opinions on it as there are grains of sand on the beach. I have listed below a good starter recipe that can be manipulated based on the flavor profile you are looking for. If you want sweeter, then add more sugar. If you want hotter, then add more pepper or hot sauce. If you like a vinegar-based sauce, then add more of that. Everyone has their own taste they like, just like everyone will have an opinion on anyone else's recipe.
Making and developing your own sauce is a fun thing to do and lets you develop something that you or your family specifically like. I never let anyone criticize my sauce because I have developed it for my flavor profile rather than for selling to the masses.
Ingredients:
1/2 cup ketchup
2 Tbsp. brown sugar
2 Tbsp. Worcestershire sauce
1 Tbsp. apple cider vinegar
Hot sauce or cayenne to taste
1 tsp. granulated garlic
Dash of mustard powder
1 tsp. salt
1 tsp. onion powder
1 Tbsp. yellow mustard
Mix ingredients in a saucepan over a low to medium heat until all are blended. Let cool and serve.