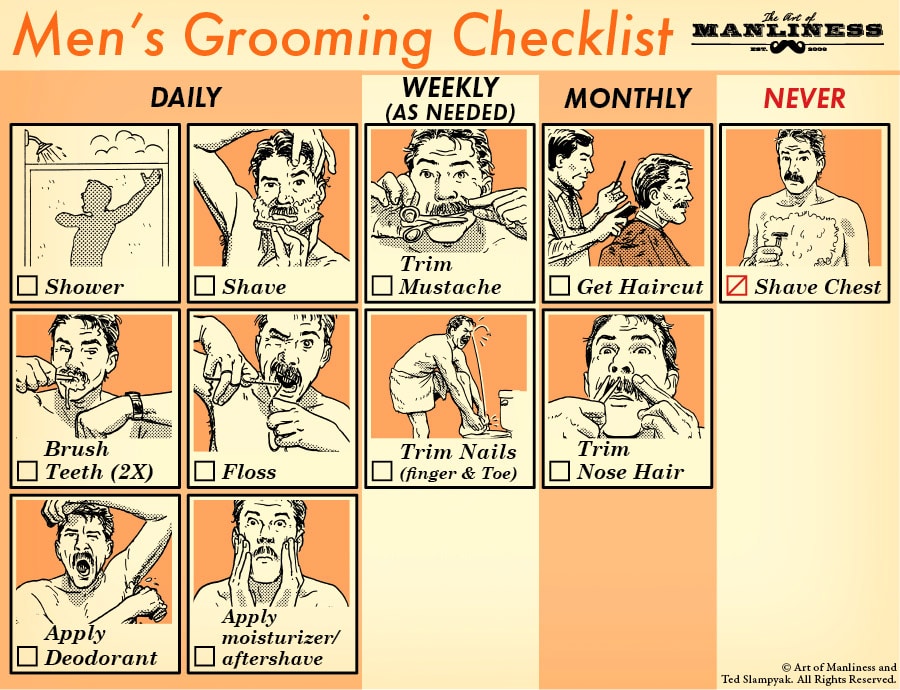 With our archives now 3,500+ articles deep, we've decided to republish a classic piece each Sunday to help our newer readers discover some of the best, evergreen gems from the past. This article was originally published in January 2015.
To be a well-groomed man, it's not necessary to be hyper-concerned about your appearance and scent. You want to strike a balance between over-fastidiousness and looking/smelling like you live with bears. Achieving this balance is easy when you set yourself a reasonable grooming schedule. Just like your home needs regular maintenance, so does your body and hair. Above you'll find a handy checklist for making sure you're a presentable gent.
For tips related to performing the above tasks, check out these resources:
Like this illustrated guide? Then you're going to love our book The Illustrated Art of Manliness! Pick up a copy on Amazon.