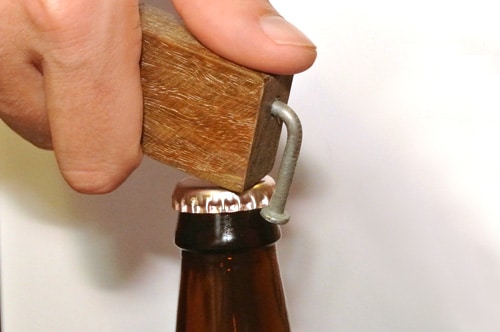 This is a guest post by Ethan Hagan from One Project Closer.
You can make a bottle opener out of just about anything. I've seen lighters, rings, shell casings, hats, sandals, and I'm sure you can add to the list. All those openers probably work just fine. However, making your own bottle opener is a fun project, and a handmade one is sure to impress your family and friends every time. In this guide, I'll show you how to make an elegant bottle opener similar to ones that I've seen pictured online.
The mechanics of this opener are nothing new. In fact, I've seen some pretty rudimentary ones that follow the same basic design of this nail and stick combo.
But no one is going to be impressed by a stick with a nail through it. Instead, I'll show you how to make a nicer model from a small piece of wood and a nail. It will even catch your bottle cap as you remove it and stick to your fridge for easy access when you need it.
Materials & Tools Needed
Materials:
Small block of hard wood (I chose Walnut)
3″ common-head nail
(2) 8mm diameter magnets
Tools:
Jigsaw (or a coping saw)
Dremel with sanding drum (or just regular sandpaper)
Drill/driver
5/16″ and 5/32″ drill bits
Glue gun
How to Make Your Own Bottle Opener
I chose a hard wood for this project because that's what I had lying around (spare Walnut from installing hardwood floors). I expect this opener to get a lot of use, and Walnut should hold up well. The only downside is that hardwoods are tougher to cut and drill, and you have to be careful not to scorch the wood.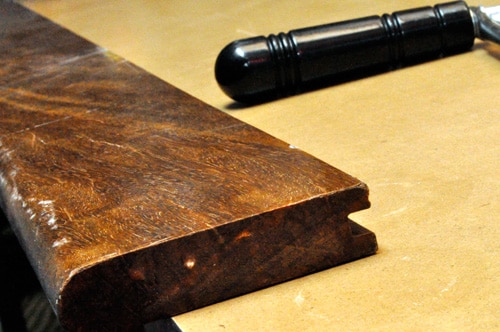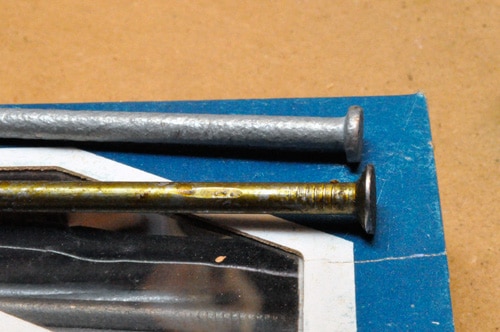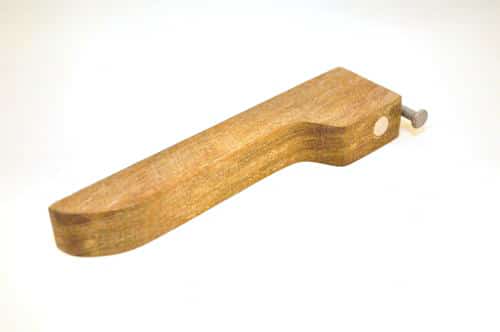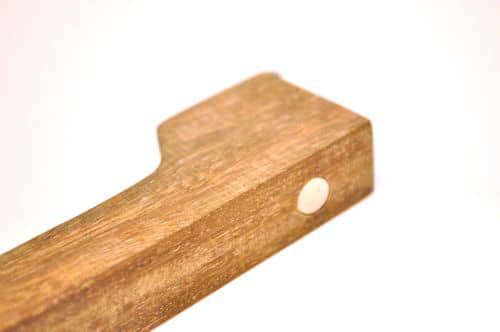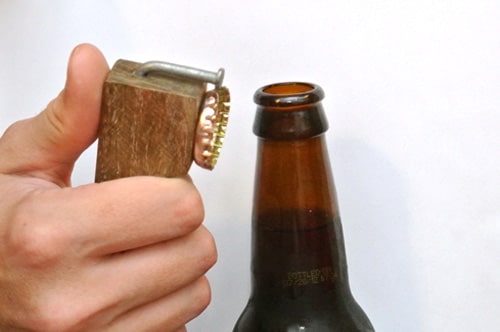 Below are the plans for the opener in PDF format. Thanks to Robert Heffern for providing them.
Bottle Opener – Measurements
Bottle Opener – Final w/Color
__________________________________
Ethan Hagan is the primary editor at One Project Closer. Ethan spends most of his days shadowing real contractors on actual job sites and most of his nights writing about the experience. If learning and interacting with pro contractors sounds like something you'd enjoy, sign up for OPC email updates.