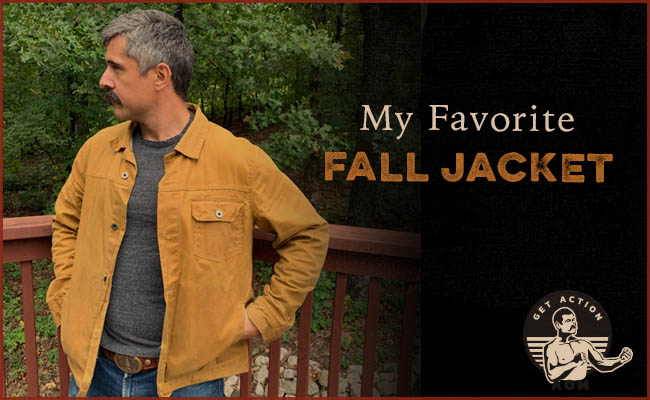 Fall is coming, and that means crisp, cool mornings and evenings. For this season of chilly-but-not-yet-cold weather, you need a casual fall jacket — a segue piece that keeps you feeling warm and looking good before you start needing a heavier overcoat.
My recommendation on this front is the Flint and Tinder Waxed Trucker Jacket. Below I'll share a bit of history behind the trucker jacket style, as well as why the F&T version is my own go-to jacket for fall.
Note: While the links in this post are affiliate links to Huckberry, through which we earn a commission should you purchase something, this endorsement was neither paid for nor solicited. I am a genuine owner and appreciator of the Flint and Tinder Waxed Trucker Jacket.
The History of the Trucker Jacket
A trucker jacket is a style of workwear jacket. You've seen a trucker jacket if you've seen a classic denim jacket. The first iteration of the trucker jacket was made by Levi's way back in 1905. The "Type 1" jacket was made of denim (natch) and featured a single pocket on the left breast and sturdy metal buttons. Because trucking wasn't a thing in 1905, this jacket style wasn't originally called a "trucker jacket." It earned that moniker as the years went on, automobiles replaced horse-drawn carriages, and the jacket became a go-to piece of outerwear amongst truck drivers and long haulers.
Over the ensuing decades, Levi's modified the original Type 1 style by adding pockets (another pocket on the right breast and two hand pockets on the sides) and changing the breast pocket and stitching styles on the front of the jacket. They also started making trucker jackets with sherpa collars. Cowboys working in colder climes took to this modification, and you still see ranchers sport denim jackets with wool or cotton sherpa collars today. Other denim companies like Wrangler and Lee started creating their own version of the trucker jacket, and workwear companies like Carhartt put their mark on the garment by swapping the denim for more weather-resistant materials like cotton duck. Today you can find the trucker in a variety of colors, styles, and fabrics.
Why the Flint and Tinder Trucker Jacket Is the Perfect Fall Jacket for Dudes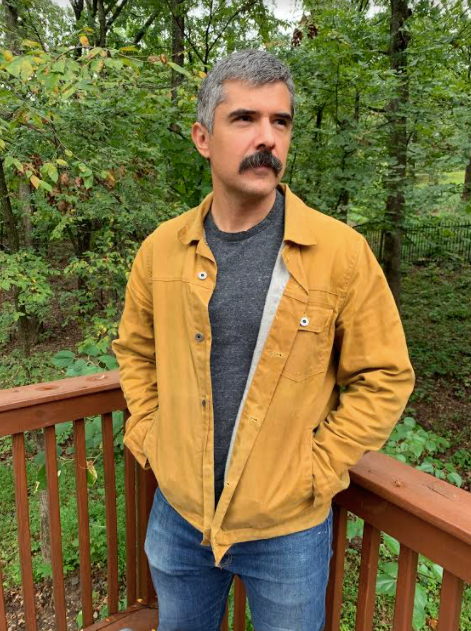 Flint and Tinder has made their contribution to the storied history of the trucker jacket with their own iteration of this classic piece of outerwear. They took the old school Type 1 style with the single breast pocket, made it with flannel-lined waxed canvas sailcloth, and updated it with a modern fit. Both the canvas material and the jacket itself are made in America.
I've been wearing the F&T Trucker for a few years now, and there are several things I really like about it:
Classic, rugged, masculine style. It just looks great.

Warm and weather-resistant. The canvas fabric is waxed on both sides for warmth and insulation. The material resists water and wind, and keeps me comfortable down into the 50s, maybe upper 40s (depending on what I'm wearing underneath).

The flannel lining is super soft and comfortable, even (and especially!) when wearing short sleeves underneath.

Quality construction. After several years of heavy use, the jacket is holding up nicely.

Gets better with age. The more I wear the jacket, the better it looks. It takes on a nice weathered patina over time.
I wear the jacket with jeans + tees, short- and long-sleeved henleys, and sweaters. It's the perfect casual coat.
The Flint and Tinder Waxed Trucker Jacket is available exclusively on Huckberry, and they've got a bunch of different colors to choose from; my favorites are the field tan and the moss. It's their number #1 selling item, so get one while they're in stock.