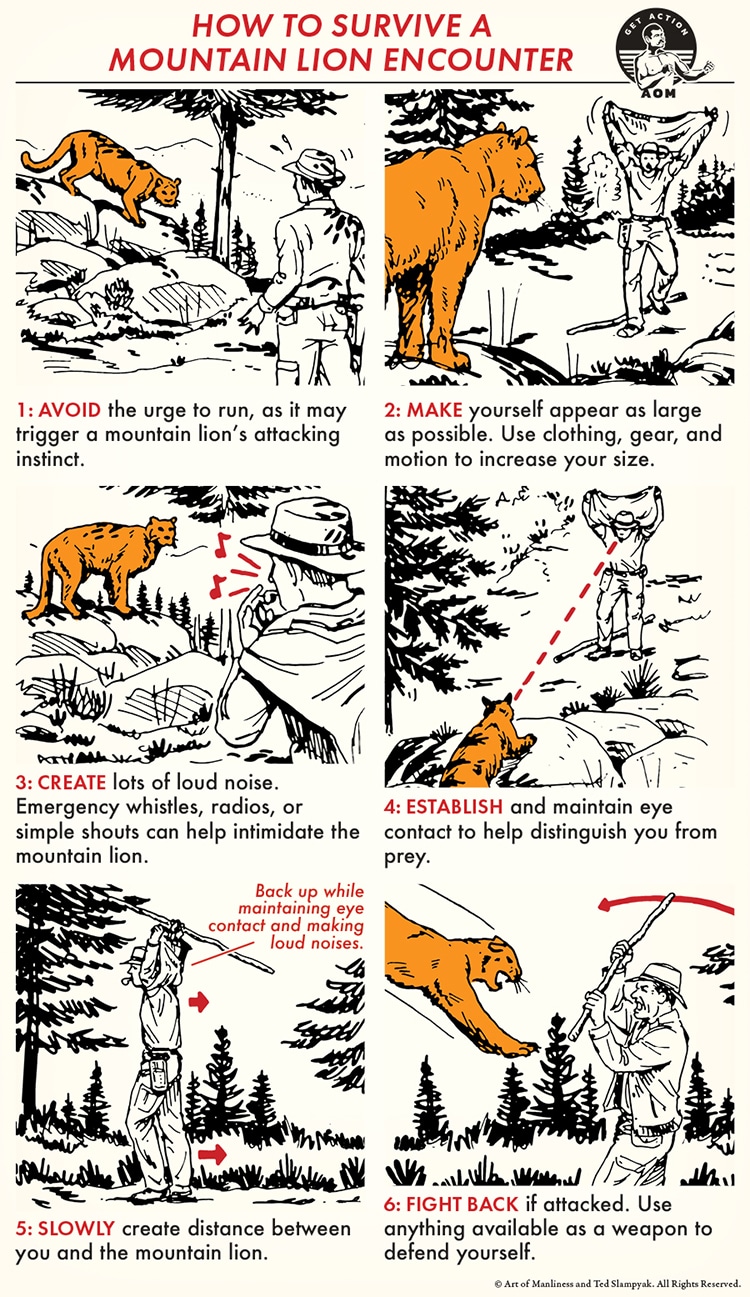 An important part of manhood has always been about having the competence to be effective in the world — having the breadth of skills, the savoir-faire, to handle any situation you find yourself in. With that in mind, each Sunday we'll be republishing one of the illustrated guides from our archives, so you can hone your manly know-how week by week.
Spotting large predators in the wild is a thrill for any hiker or outdoorsmen, but coming face-to-face with a 220-pound cat can turn a walk in the woods into a fight for your life. Also known as cougars in some parts of the country, mountain lions tend to attack when cornered, or when they believe you might be a reasonable piece of prey. The key to avoiding a deadly encounter on the trail starts with a calm reaction.
Like this illustrated guide? Then you're going to love our book The Illustrated Art of Manliness! Pick up a copy on Amazon.