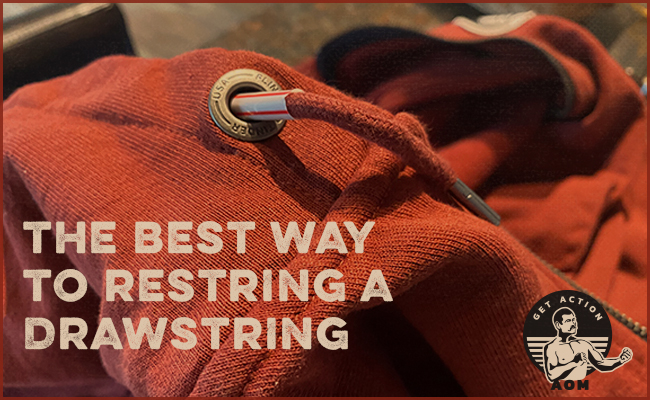 Drawstrings are a common feature on a lot of athleisure wear. I'm talking about hoodies, sweatpants, and shorts.
But drawstrings have a tendency to come out of their "casing" — particularly after the garment they're a part of gets laundered.
Reinserting the drawstring into the garment typically requires several minutes of painstakingly threading it back through the casing, pushing it along centimeter by centimeter, because the only thing of substance you can grab on to through the casing's cloth is the drawstring's short plastic or metal tip.
One method that is supposed to make this process easier involves attaching a large safety pin to the end of the drawstring so that you have more to grab on to while you thread it back through the casing. I've tried this method, but only found it a slight improvement from the safety pin-less method. The process still took several minutes.
But then I discovered a drawstring rethreading method that gets the job done in under 60 seconds. It's been a gamechanger.
And all you need is a straw and a stapler.
How to Restring a Drawstring With a Straw and a Stapler
1. Gather Supplies: Loose Drawstring, Straw, Stapler
2. Thread Drawstring Through Straw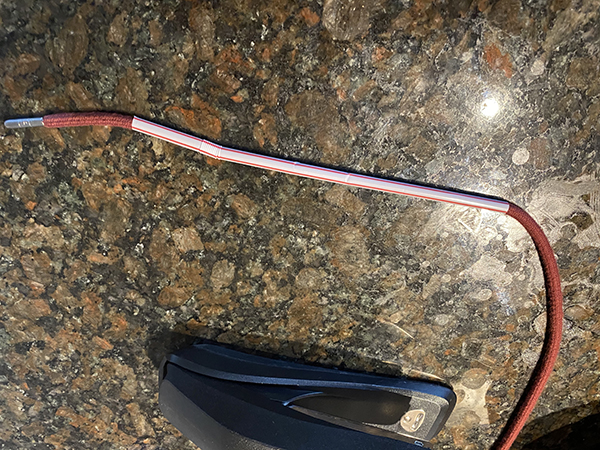 3. Staple Straw and Drawstring
4. Thread Straw Through Casing and Out the Other End