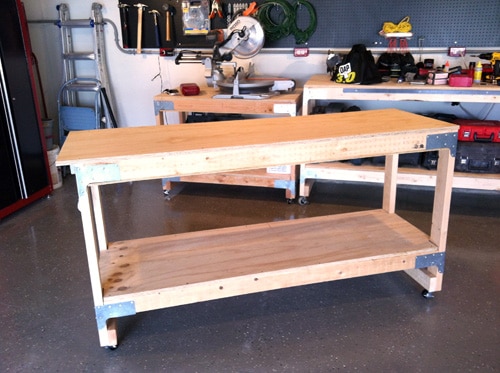 Editors note: This is a guest post by Ethan Hagan from One Project Closer.
A Quick Intro
Maybe you don't think a workbench is really all that important. After all, you've only got a few tools and everyone knows the folding table in the basement is your space. A dedicated workbench isn't worthwhile, is it? I've seen too many guys stashing their tools in a kitchen drawer or expecting their kids to not touch the freshly painted picture frame. You need a proper place to work and store your tools, and I'm going to show you how to build it.
How to Build an All-Purpose Workbench
Your workbench is going to have some key features like a strong, rigid work surface, power for your corded tools or chargers, a shelf to store tools and accessories, and wheels so that you can move about. The materials are going to run about $120 (cheap ≠ quality) and you should secure a drill/driver, miter* saw or circular saw*, and jig saw* before getting started. (*You can substitute a handsaw if you're up to the challenge.)
Materials:
Head over to the local home improvement center with this shopping list:
(1) sheet of 3/4″ sanded plywood
(1) sheet of 3/8″ plywood
(9) 2—4×8's
(8) Simpson rigid tie connectors (see below)
(200 count) #8 x 1-1/4″ screws
(4 count) 3″ screws
(1) tube of heavy-duty construction adhesive
(4) 2-1/2″ locking casters
Mountable power strip
I've listed nominal plywood thicknesses, however the store will display actual thicknesses. For instance 3/4″ plywood is actually 23/32″ and 3/8″ plywood is actually 11/32″ thick. Sanded plywood will give you a nice, splinter-free surface, and, at 3/4″ thick, it'll absorb a lot of deflection.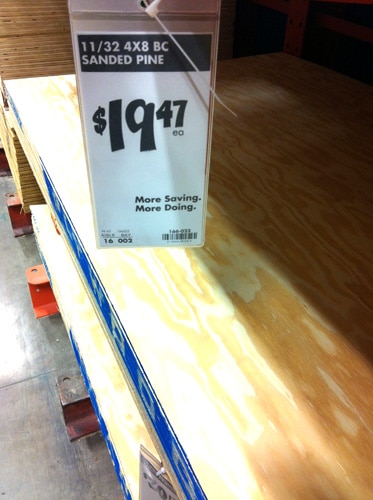 Straight boards make for a straight workbench, so look down the length for any cupping (side-to-side curve) or crowning (up-down curve), and put those boards back.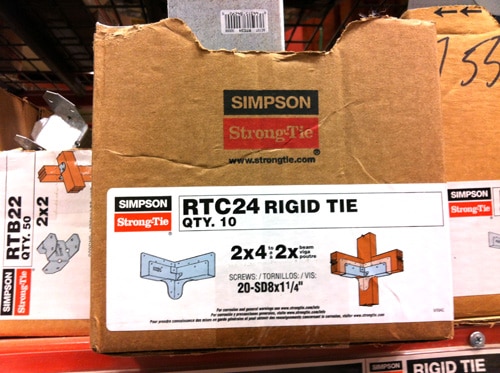 Down to Size
Since the home improvement center ripped the plywood for you, all you need to do is cut the 2×4's down to size. Use a square to mark straight lines. Here are the lengths:
(5) 90″ for the lengthwise supports
(4) 17″ for the width-wise supports
(4) 36″ for the legs
(2) 24″ for the caster supports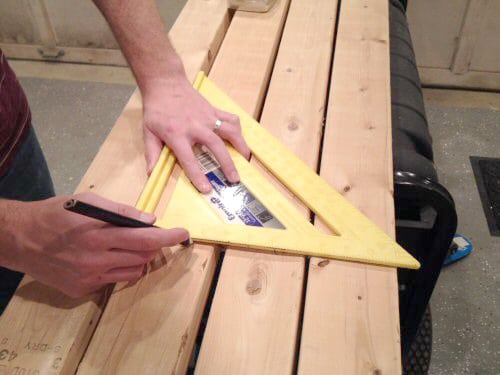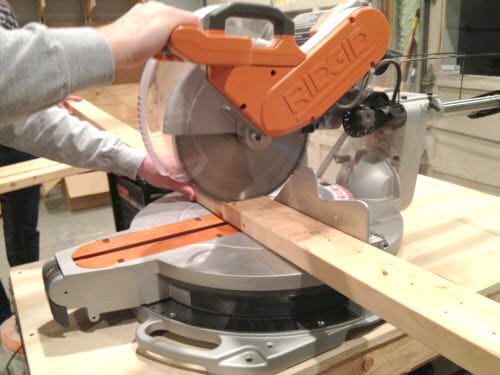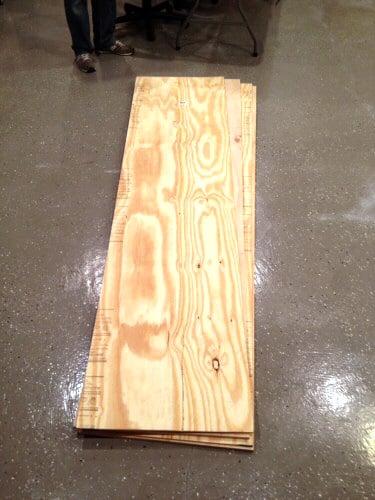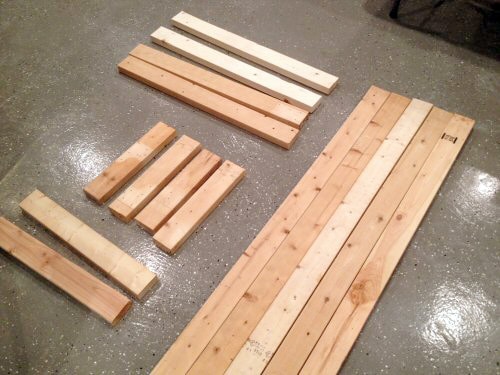 Let me save you some confusion and tell you that the plywood is going to overhang one side by 3″. This is on purpose because that overhang will protect the power strip that we'll mount to the side.
Some Assembly Required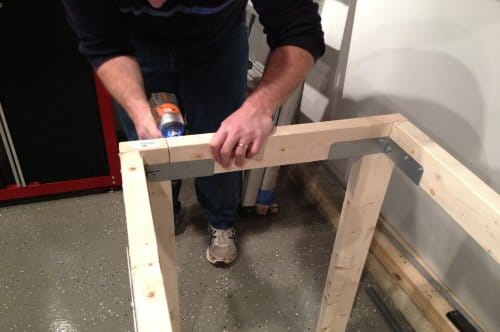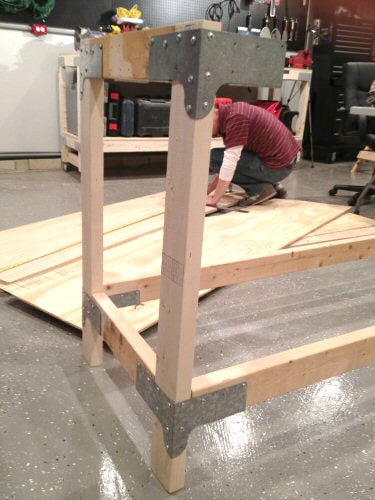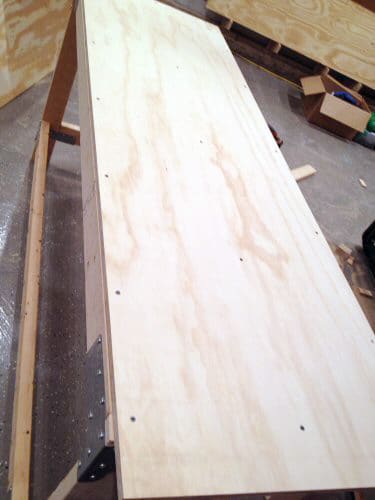 Gloat
Step back and marvel at your creation because you have just finished building a hardcore workbench. Go ahead and feel the solid work surface that won't bounce when you're hammering something together. Unlock the casters and move your workbench around the room. Set up a battery charger on the conveniently mounted power strip. Best of all, call up your friends and brag.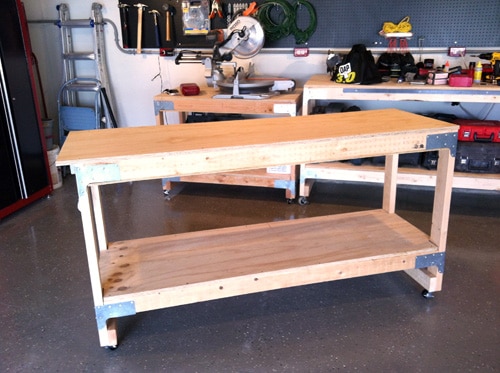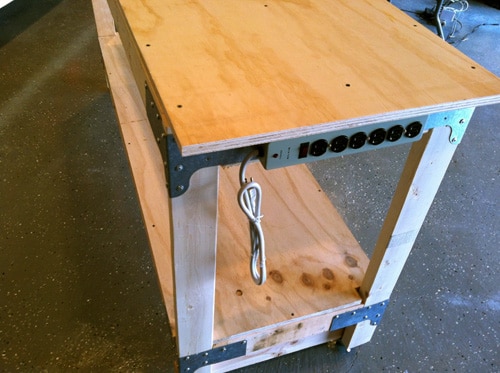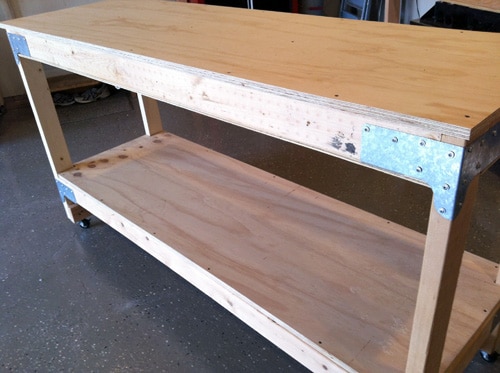 _____________________________________
Ethan Hagan is the primary editor at One Project Closer. He spends most of his days shadowing real contractors on actual job sites and most of his nights writing about the experience. To see what I mean, check out their latest "Pro-Follows" or finished, expert guides on things like How to Build A Shed and How to Build a Deck. If learning and interacting with pro contractors sounds like something you'd enjoy, sign up for OPC email updates.