The spring has always been associated with romance — the blossoming flowers supposedly mirroring the spate of budding new loves.
But in my opinion, the holidays and the fall are the most romantic times of year.
Maybe it's because the fall is my favorite season, or maybe it's because I love donning sweaters again and all things pumpkin-spiced (Kate and I had a pumpkin pie instead of a wedding cake); either way, I think autumn is one of the best times to plan an outing with your gal. The chill in the air is conducive to cuddling, the changing leaves provide an inspiring backdrop, and there's just this ineffable, stirring feeling this time of year that lends itself to romance…far more than the humming of bees in my opinion!
Whether you're trying to win the heart of a new crush or are looking for something fun to do with your spouse, here are 10 great fall date ideas that will have you rustling up some romance along with the leaves.
Football Game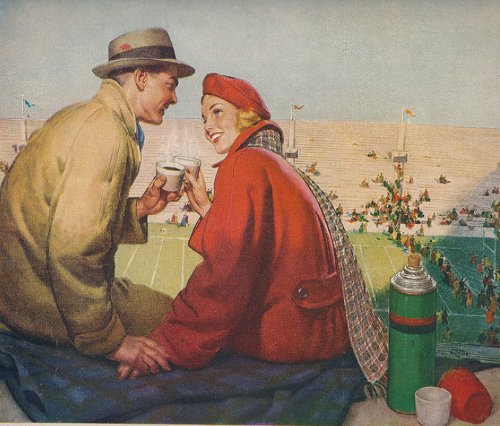 Pageantry, excitement, and yes, even romance. Football games make great dates, particularly first dates. They give you the comfortable side-by-side position offered on a movie date, but with the opportunity to stop and chat whenever you like. And with things constantly happening on the field, there's always something to talk about if conversation lags.
Kate's and my first date was to an Oklahoma/Tulsa football game. And we're still together ten years later, so it worked out pretty well for me. Touchdown!
Pumpkin Carving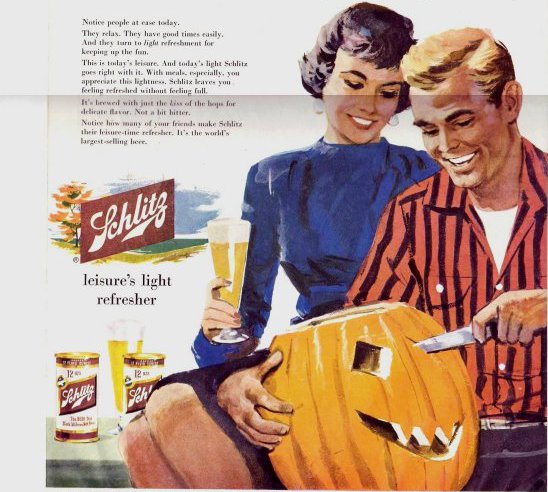 The fun of carving pumpkins is something you never outgrow. Scooping out the pumpkin goo, getting creative with a knife, and experiencing the little thrill of seeing your pumpkin lit from within.
Begin your date by taking your girl to a proper pumpkin patch, picking out your gourds together, and springing for both pumpkins. Then go back to your place to gut and carve up some jack-o-lanterns. After going all Norman Bates on your pumpkins, you and your date can roast the seeds and sit on the porch to admire your work.
Haunted Attraction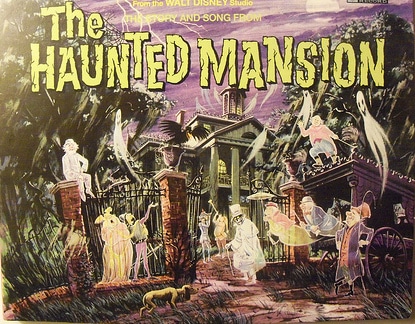 Doing something a little scary makes your brain release dopamine, and researchers have found that this neurochemical can make you feel more attracted and attached to the person you're with; first dates that include a pulse-pounding activity more often lead to second and third dates because of this. So if you're looking to win the heart of your new gal pal, bring her to a haunted house or other spooky attraction. By the time the last zombie jumps out at you with his blade-less chainsaw, you'll be going steady for sure.
State Fair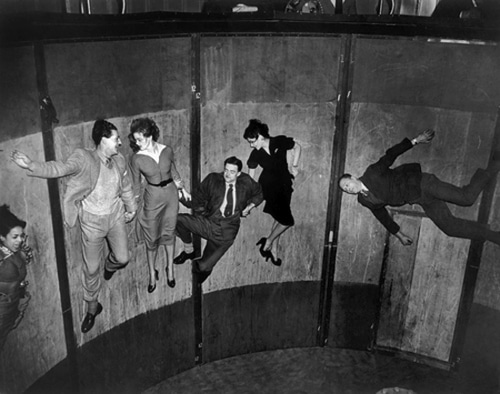 Cattle, carnival rides, midway games, sideshow attractions, hot tub displays, and deep-fried butter. Where else can you find this winning combination of things except the state fair? If you're worried about making conversation, you'll never want for things to talk about — if you can't have fun on a date at the fair, you might consider applying for the job of the aforementioned zombie. And now that you know how to win your gal a giant stuffed bear and show off your he-man strength on the High Striker, you've got this date in the bag.
Halloween Parade
If you think parades are only for holidays like the Fourth of July, then you're really missing out. Halloween parades — devoid as they are of ties to history, war, or death — are parades that can let it all hang out. People go just to be kooky and have fun. There's music, dancing, costumes, and just a whole lot of people having a good time. If you want to get dressed up, but costume parties aren't your thing, here's your opportunity.
Hayride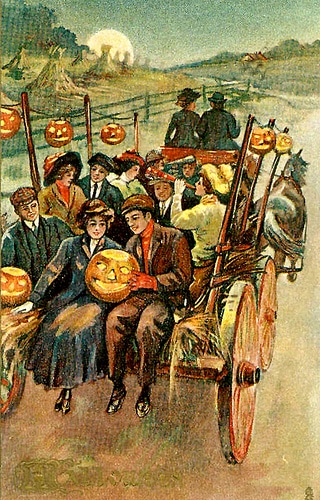 Hayrides abound this time of year, but if you're making a date out of it, be sure to pick a good one. They're frequently found at pumpkin patches, but these are often tailored for the wee kiddies, and the ride doesn't last very long or go very far. Look for hayrides that are offered by real ranches or farms, follow a nice, scenic route (if it's under the moonlight, all the better), and provide a little something extra like cider and hot chocolate, traditional horse-drawn (as opposed to motorized) propulsion, or a history tour along the way.
Foliage Drive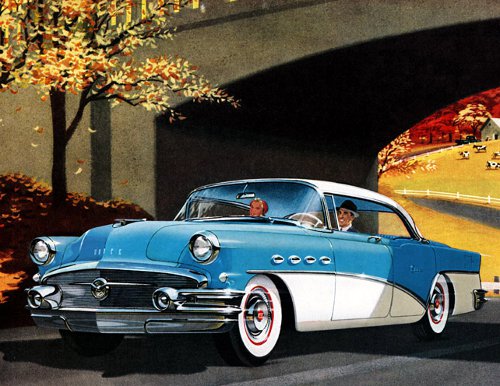 Watching the green leaves transform into beautiful displays of vibrant oranges, yellows, and reds is one of the best parts of autumn. But driving through your neighborhood or walking across campus just doesn't give you a sweeping view of the unfolding majesty. So hop in your car, pack a couple of sandwiches for a picnic, and take a scenic drive through mountain passes where you and your date can get an awe-inspiring look at the seasons' changing of the guard.
This can be a stand-alone date, or something you make time for en route to another one of these suggested activities.
Apple Cider Mill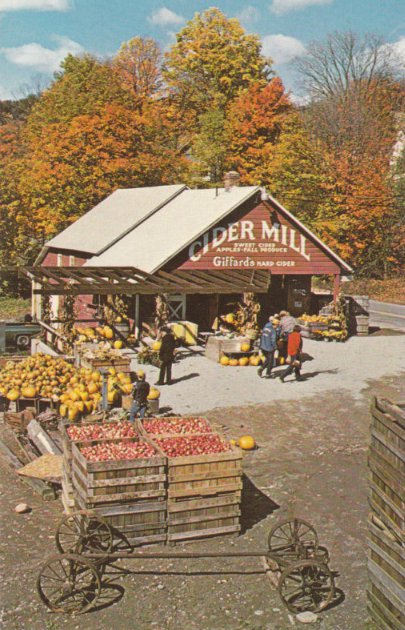 If you're lucky enough to have an apple cider mill where you live, take advantage of it for a casual afternoon date. You can watch how the cider is made, sip on samples, browse the kitschy products in the country store, and sit down to eat some delicious donuts. Fall-tastic.
Ghost Hunt
It's hard to imagine ghosts showing their pallid faces when it's 102 degrees in the middle of July (even humans go into hiding). But when the sun starts to set earlier and the chilly air returns, the world seems considerably spookier. Which makes fall the prime time for ghost hunting. If she's up for it, grab your lady friend and a couple of flashlights and go explore an abandoned building where specters have supposedly been spotted. If you're looking for a more low-key (and definitely legal) option, many tours of reportedly haunted parts of town are offered this time of year. As an alternative, you can listen to some old-time spooky radio shows.
Weenie Roast
Let's face it: there's never a bad time for a weenie roast. But the fall is peak weenie roast season. It's chilly but not freezing — the perfect time for cuddling by the campfire, munching on hot dogs and s'mores, and engaging in some good old fashioned fireside smooching. Bone up on your fire building skills before this date.
Tags:
Dating