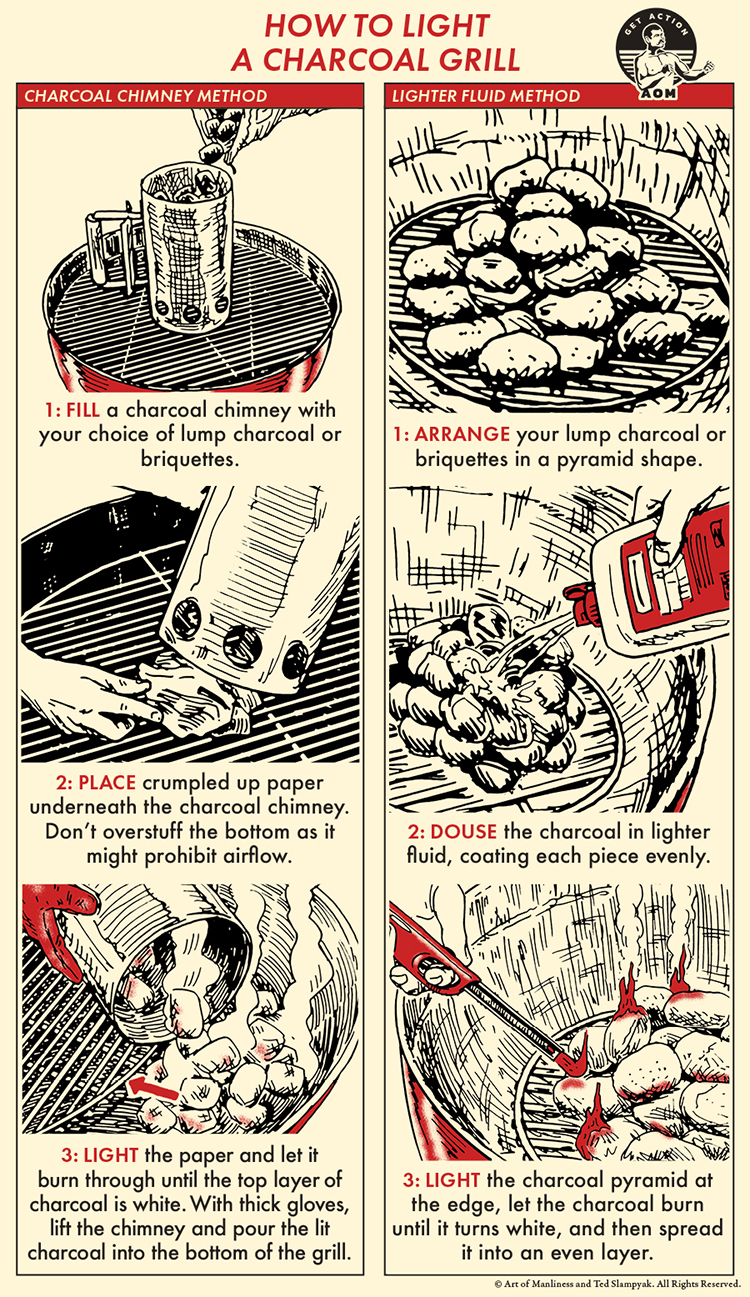 An important part of manhood has always been about having the competence to be effective in the world — having the breadth of skills, the savoir-faire, to handle any situation you find yourself in. With that in mind, each Sunday we'll be republishing one of the illustrated guides from our archives, so you can hone your manly know-how week by week.
Nothing says manly Americana like standing in front of charcoal grill that's spewing flames like the upturned end of a rocket ship. But creating a massive fire doesn't always equate to properly prepping a charcoal grill. At the end of the day, you'll earn more admirers by serving up great tasting brats and burgers than by offering a low-budget pyrotechnics show. Learn to light your charcoal grill using one of these two methods, and you're sure to get the praise you deserve.
Like this illustrated guide? Then you're going to love our book The Illustrated Art of Manliness! Pick up a copy on Amazon.