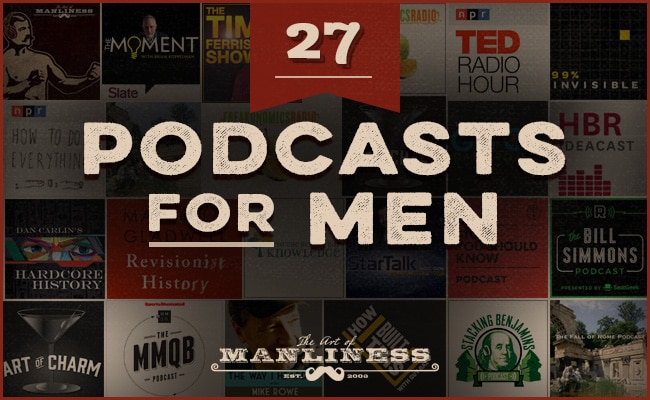 The humble podcast has seen its fair share of ups and downs since its inception (at least as we know it now) about 15 years ago. But it's been on a real run these last few years, and for good reason. It's never been easier to have a whole library of information right in your pocket. Cars have wi-fi and auxiliary ports, smartphones have download speeds that would put the early days of AOL to shame, and for better or worse, folks of the digital age can't seem to go more than a few minutes without headphones in their ears. More than just a diversion, however, podcasts can help you become a better man (they can also just be plain entertaining — nothing wrong with that!).
Listening to podcasts can give you interesting tidbits to throw out at your next cocktail party, make your morning commute or road trip fly by, and perhaps best of all, help further your mission of becoming a lifelong learner. From history lessons, to discussions about media and popular culture, to business ideas, the amount of audible knowledge out there for the taking is immeasurable. Listening to podcasts helps you make the most of your time as well. Instead of listening to the banal banter of morning radio during your commute or to music during your long jogs, cue up a podcast and sharpen your mind.
The only problem these days is that there are just so many stinkin' shows to choose from. How on earth can you sample them all even to just find one or two you really like?
Several years ago the AoM team put out a list of some of our favorite podcasts. While we continue to listen to some of those original selections, we've stopped listening to others and garnered some new go-to shows. Below you'll find our updated list of recommended podcasts to check out. The reality is that you won't be able to listen to all of these on a regular basis. If you're like us, you'll do some experimenting, and end up with 3 or 4 that you try to listen to consistently. Whether educational, athletic, entertaining, or humorous, there's sure to be something for everyone in this list.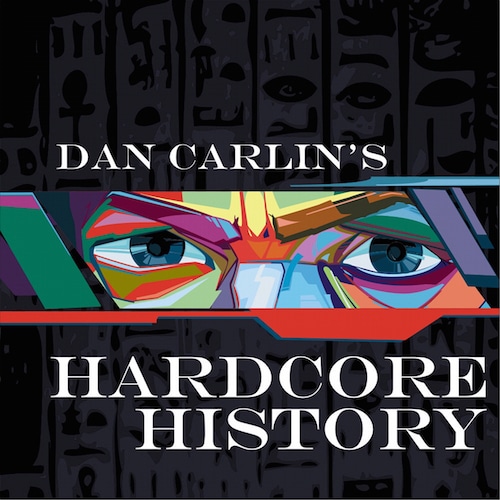 Carlin knows that his show is not your average podcast. It has a fairly random schedule, and length runs into multiple hours, making getting through them a daunting task. They're really more like courses than podcast episodes. He's also definitely not always politically correct and isn't afraid to voice his opinion. But isn't that the beauty of podcasts? Anyone and everyone can have an opinion, and people love Carlin's, as this podcast is consistently featured in top lists. His brilliance is in connecting modern events and ways of thinking with the past, and discovering what we can learn. His newest endeavor, for about the last year, has been covering the ancient Persian kingdom.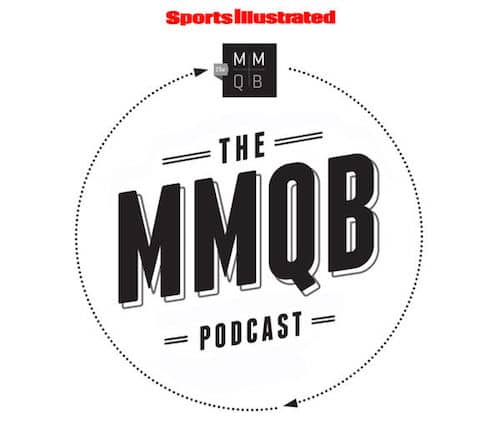 It's football season. Get your fix with Peter King and TheMMQB.com crew. King has been writing about football for decades, and this season launched a podcast to accompany his articles. His Monday morning column has been a weekly ritual for Jeremy for years, and now his podcast is too. Once a week, he sits down with a player or coach (Drew Brees, Steve Smith, John Elway, to name a few from this season) for in-depth conversations not only about football but also off-the-field things like decision making, retirement, and the future of the sport. Then his staff takes over once a week as well to dissect the week's games and have a look at what's ahead. Two episodes a week — not too much, not too little.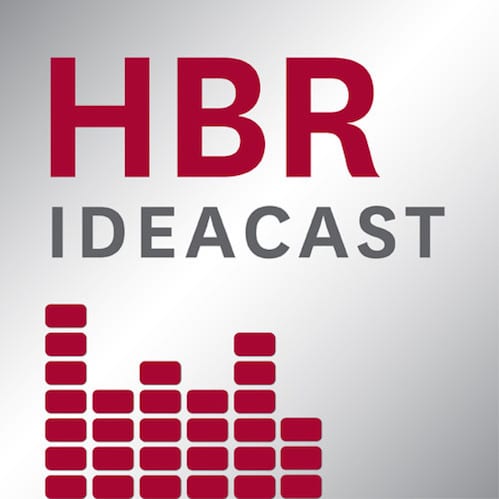 Harvard Business Review is known for bringing new insights to the world of business and productivity. You need a fairly expensive subscription to get access to all their content, but their free weekly podcast provides a sampling of new ideas to think about. With each episode being only 15 to 20 minutes long, it's easy to keep up with, which is nice. It's also not too niche — just about anyone can take insights from almost every episode. Recent topics include the problems with excessive collaboration, building emotional agility, and how macromanagement can be just as problematic as micromanagement.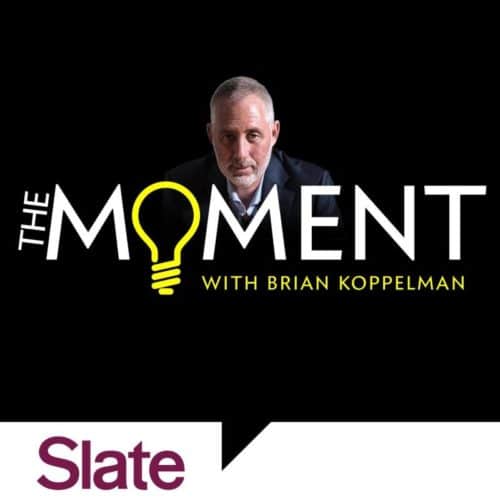 Brian Koppelman is not your typical show-biz guy. He's been a music exec, screenwriter, and recently created the Showtime show Billions. He also hosts a very interesting podcast called The Moment. Every other week or so he talks to someone, generally in the entertainment industry, about the moment or pivotal realization in their lives that put them on track to where they are today. He talks with celebrities, yes, but their conversations run far deeper than just their life stories. He digs into the whys and hows and philosophies behind every decision and every big break. You'll come away not only generally having greater respect for the people he talks with, but with some good life lessons as well.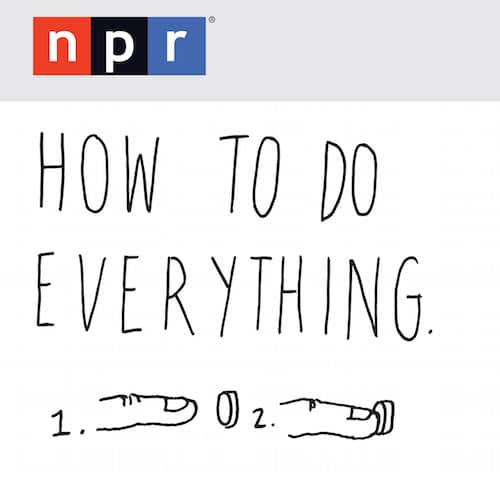 This show describes itself as "half advice show, half survival guide." Sounds good to me! Many podcasts are more cerebral in nature — they're just entertaining or maybe things to think about, but this show is practical AND entertaining. A selection of topics: how to deal with a smelly roommate, how to get people to remember your name, how to smuggle money across the border.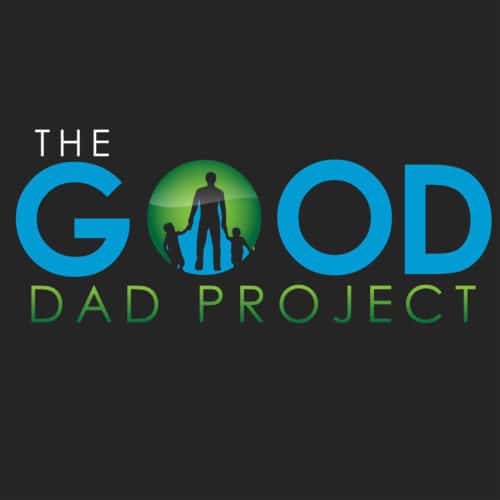 While mommy bloggers with a podcast are a dime a dozen, shows focused on dadhood are a little harder to find. The Good Dad Project is a great option for the father out there who wants to not only bone up on his parenting skills, but also his own health and relationship with his kids' mom. Being a good dad isn't just about your interactions with your children, but also how healthy your life outside of them is — be it emotionally or physically. Every other episode is either a short, 10-minute-or-so story/nugget to chew on, or an in-depth look at a single topic, usually with some kind of expert interview. From how to make the most of your mornings, to the benefits of giving up alcohol (permanently or temporarily), to how to be a single dad, this show has a little bit of everything.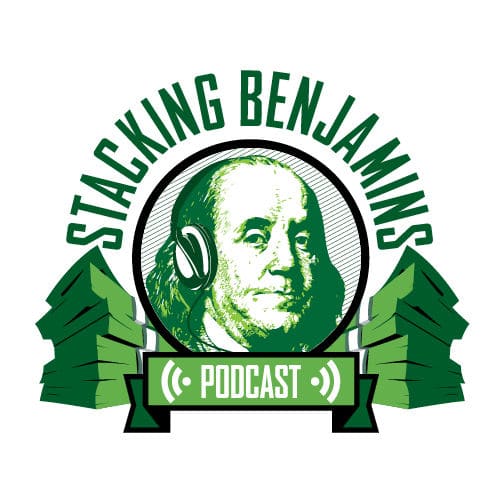 There are a number of personal finance podcasts for folks to listen to. From Dave Ramsey to The Rich Dad Radio Show to Planet Money, your options are plentiful. But here's the problem with most of them: they're either very boring, or a bit too niche. Dave Ramsey, for instance, is wonderful…if you subscribe to his personal finance strategies and mantras. What I love about the Stacking Benjamins show is that it contains sound advice and commentary on a vast number of investment strategies and personal finance topics. It's more like a newspaper — every couple days you get a 30-60-minute show that's built in 10-15-minute segments. One segment may be about real estate, another about getting funding for your small business, another is just commentary on a recent news piece about personal finance, etc. Also, it's not at all stuffy, which for this category, is a breath of fresh air.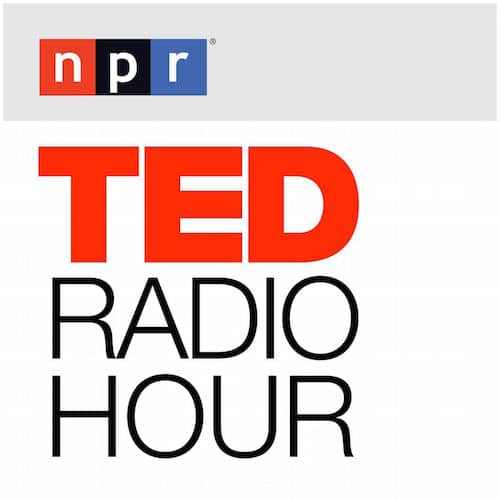 We've extolled the awesomeness of TED before. It's a fantastic resource for short snippets of information and new ideas about the world we live in. There is a TED podcast that's just a feed of all their talks. That's great in itself, but NPR's TED Radio Hour takes it up a notch. This weekly hour-long show finds talks around a common topic and brings them together for some amazing mind-melding ideas. One recent show focused on finding meaningful work, including interviewing Dan Ariely, whose research we've highlight a few times before on the site. Another recent favorite was called "Amateur Hour," which focused on folks who were plunged into new, unfamiliar situations, and emerged as experts. This is a great show.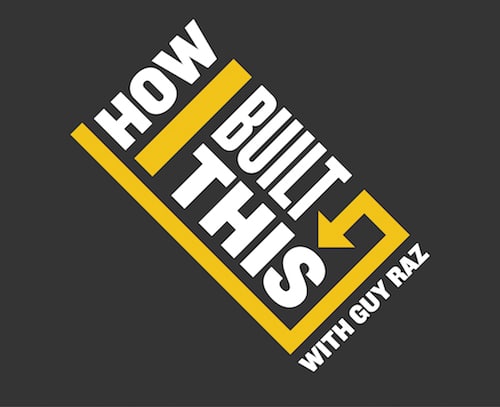 This new podcast by NPR is only 8 episodes into existence, but already has me eagerly awaiting each new one. Each week, host Guy Raz (the same fella who hosts the TED Radio Hour) interviews a successful entrepreneur about how they built their empires. You'll be amazed at the risk-taking, ingenuity, and downright luck of folks like Gary Erickson (Clif Bar), Kevin Systrom and Mike Krieger (Instagram), Joe Gebbia (Airbnb), Jim Koch (Samuel Adams beer), and more. I look forward to hearing more of these fascinating narratives.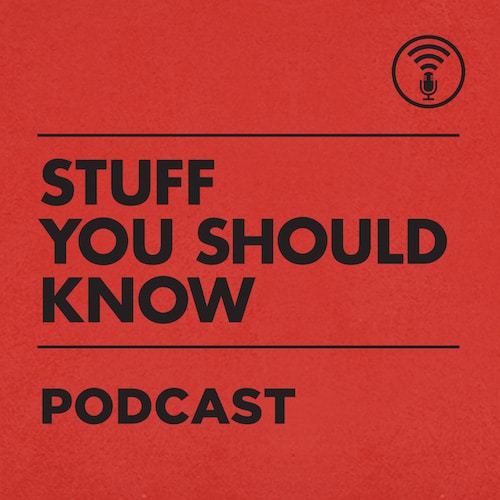 If there's a more self-explanatory name for a podcast, I can't find it. It's not always practical, but it always lives up to its name as stuff you really should know. There is no niche here — it's a fairly random assortment of tidbits of knowledge for you to know, with the occasional bit of relevant news topics thrown in (there's a recent episode on Zika, for instance). Other topics that they've hit on have been how ice ages work, the history of soda, and what the deal is with hibernation.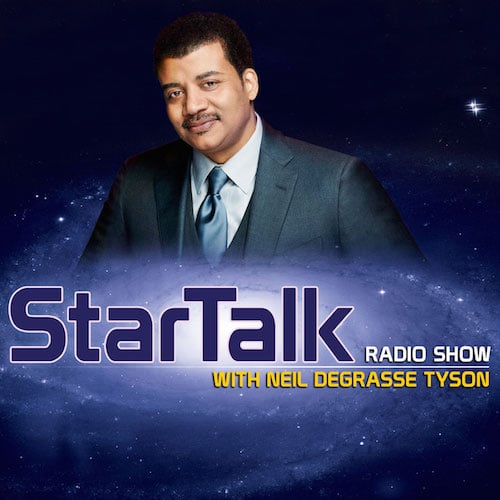 Not many scientists (much less astrophysicists) become household names, but Neil deGrasse Tyson has managed to become an unexpected pop culture figure. He's a frequent guest on various media outlets as a general science expert, and produces and hosts this science podcast in a way that the common man can understand (for the most part). What really sets him apart is that he's just a funny guy. He doesn't take science too seriously, which is often what inhibits men from delving into its study. His show dives into the science of stunts, asks if magic is real, and of course, gives the occasional astronomy lesson.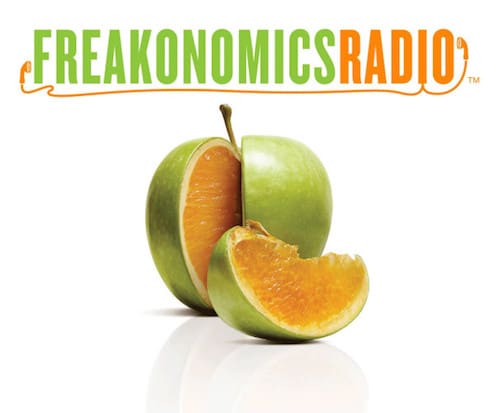 What started as a book (Freakonomics) has turned into a movie, consulting group, additional books, and a podcast. Combining pop culture with economics, the authors set out to provide a way for the common man to gain a deeper understanding of a wide range of topics. The book was great at connecting ideas that didn't seem to have any connection. But the podcast takes the slightly different angle of simply hoping to help you think differently about something, often including relevant topics of the day. For example, they recently talked about the office of the presidency, libertarians, and Uber.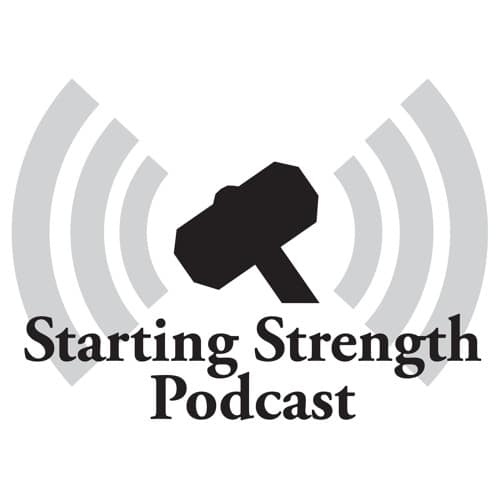 We're big fans of Starting Strength and barbell training around here. Starting Strength author Mark Rippetoe hosts a weekly podcast where he brings on experts to discuss everything strength training — from programming, and technique, to nutrition and recovery. Several of his guests have been on the AoM Podcast including Matt Reynolds and Jordan Feigenbaum. Besides the interview-based shows, Rippetoe also has an "Ask Rip" edition that he does every now and then where he'll answer questions fielded from Facebook, Instagram, and Twitter. Each episode is jam-packed with useful information and Rippetoe's gruff, curmudgeonly, old school charm — making this both an informative and entertaining show.
Malcolm Gladwell is known largely for his bestselling books, and how they ask new questions about things that have long been assumed about how the world works. Now, he does the same thing with a new podcast called Revisionist History. What's with the name, you ask? Each episode, Malcolm dissects an event or period or person from the past, and reinterprets things to find new layers and meanings. As one example, Wilt Chamberlain abandoned underhand free throw shooting even though he had a much higher percentage when using that technique. Why would a seemingly smart, rational person do something like that? Those are the types of questions Gladwell asks in this show.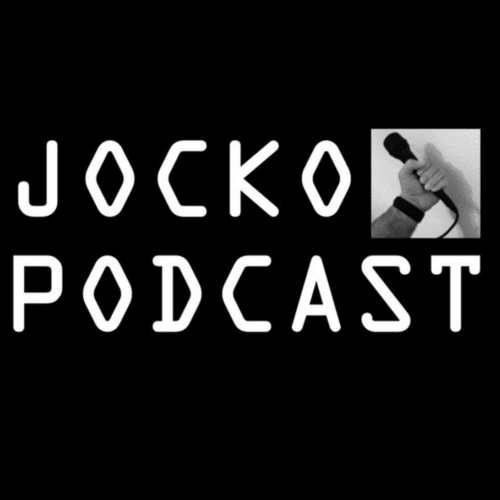 Jocko Willink is a retired Navy SEAL officer who not only led a SEAL team during the Battle of Ramadi in the Iraq War, but also developed a leadership training program for the SEALs. He now spends his time teaching business executives the battle-tested leadership skills that helped him during his time in combat. He also inspires us Average Joes via his podcast. With a variety of guests (often military guys), Jocko talks about leadership, discipline, navigating office politics, and plenty of general badassery. No one calls it like they sees it quite like Jocko does; listen to this show and get a regular kick in the pants.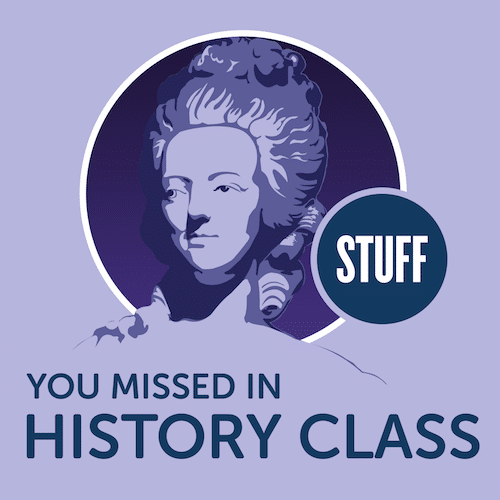 This one is for those history buffs out there. Whereas Dan Carlin's Hardcore History tries to connect the past and present in new ways, this show is simply a weekly history lesson for interesting topics that…may not have been covered in your history classes. This is just a fun show with no real practical use whatsoever, beyond expanding your brain's treasury of knowledge. Recent shows have featured how historical fiction comes to life, the modern Olympic games, and the New Orleans race riots of the early 20th century.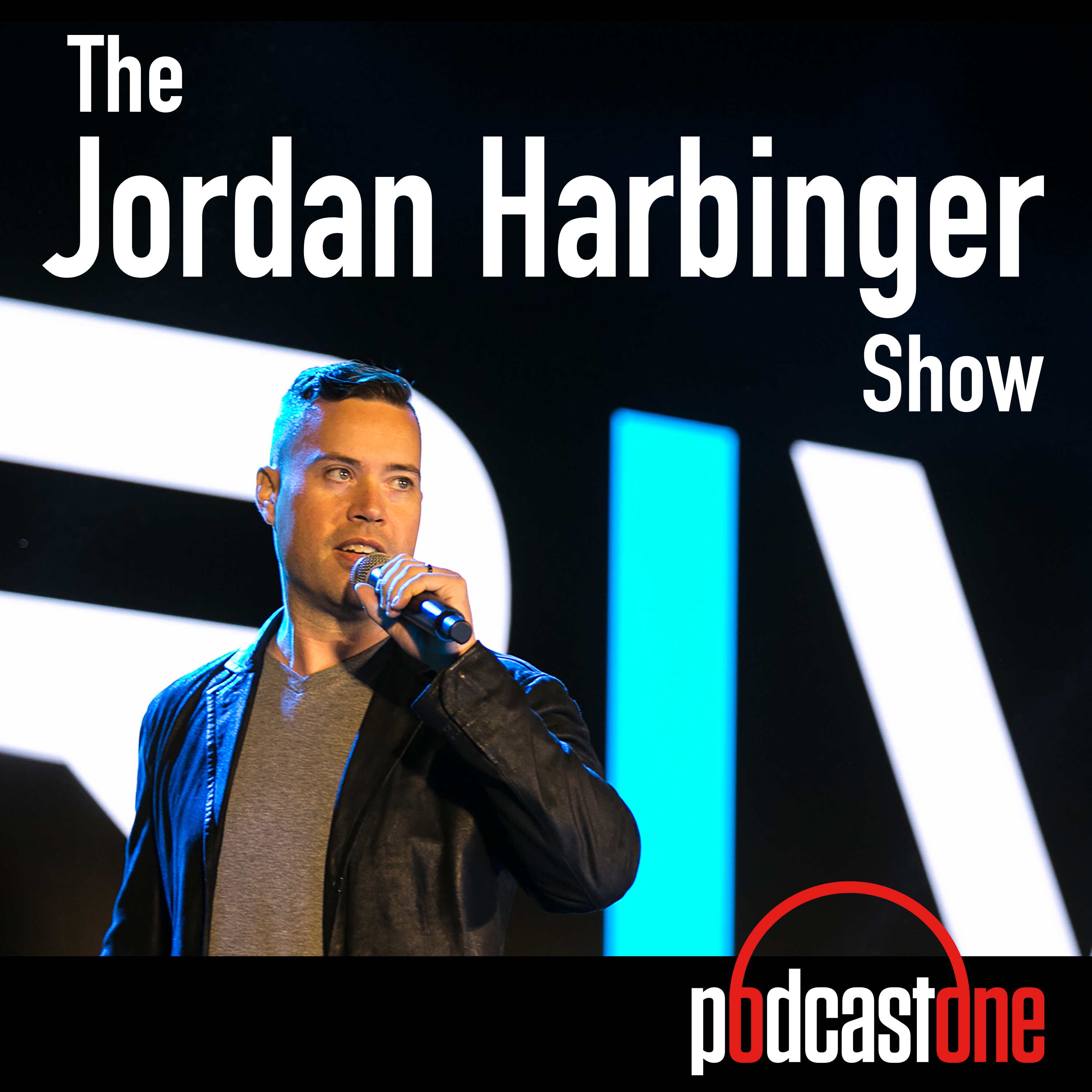 Host Jordan Harbinger takes a deep dive in each episode into some lifestyle topic related to all different areas of personal development. You'll learn top strategies to improve your career, confidence, and love-life from experts like life and business-hackers Tim Ferriss, Ramit Sethi, Noah Kagan, Seth Godin, Simon Sinek, Olivia Fox, and more. It's a great listen that's bound to not only interest you, but also give you concrete strategies to make your life better today.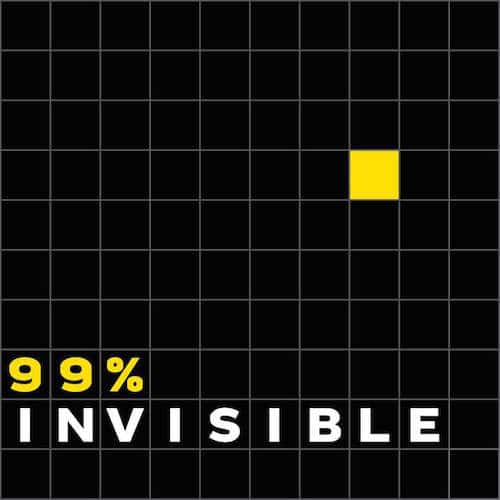 A couple hundred episodes in, this show has largely flown under the radar until recently. It's hard to describe what it's really about, other than the largely invisible factors of technology, design, architecture, infrastructure, etc. that impact the world we occupy and live in. The storytelling is marvelous, which makes every episode interesting, even if you think you don't much care for the topics of design or architecture. Recent episode topics include the creation of land out of the sea using sand and other materials, rethinking America's transportation infrastructure, and how everything we interact with on a daily basis is made for the "average" person. It's stuff you'd never think of, but is truly fascinating.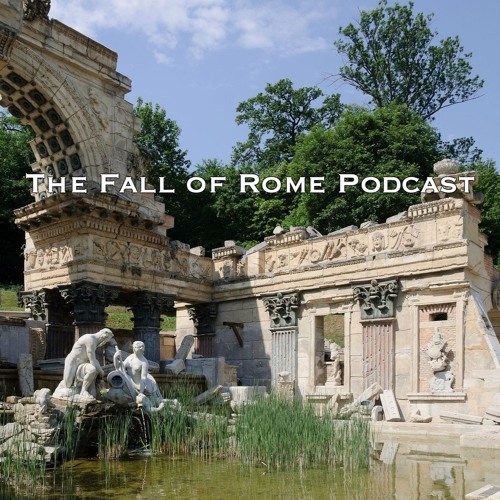 While Edward Gibbon's 6-volume epic remains the classic book on the topic, its prose is dense and tough. Why not get your understanding of this perennially interesting part of world history orally instead? Host Patrick Wyman recently earned his PhD from USC, specializing in the fall of the Roman Empire, and he's begun putting his vast knowledge into an accessible and easy to digest podcast. While the content is admittedly a little dry, each 45-minute episode is short enough to keep your attention, but long enough to really dive into the reasons for Rome's demise.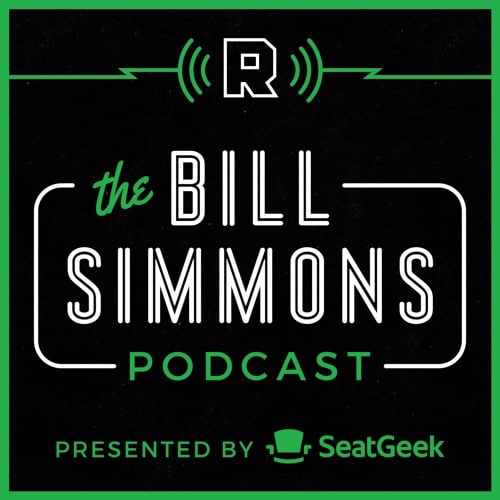 If you want a sports podcast that isn't focused on a single sport or league, Bill Simmons' new show (new in the last year, at least) is the place to go. When Simmons was with ESPN, he was reigned in a little bit, especially when it came to criticizing people and leagues with whom ESPN had a corporate interest. The new podcast is on his own media network, and he's able to talk frankly about all things sports-related. What's refreshingly nice is that Simmons isn't objective; he loves his Boston sports teams and that bleeds into his show. Media folks aren't unbiased, they just don't let it out. Simmons, however, shows that it's possible to be a reasonable commentator, and still be a fan.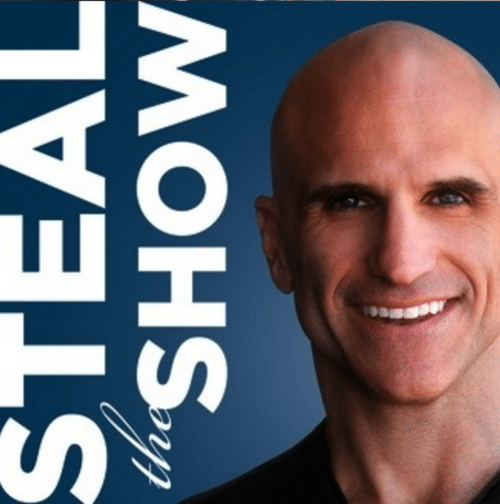 Professional actor turned author, corporate speaker, and podcaster Michael Port centers his Steal the Show podcast on mastering the art of performance. "Performance" here doesn't just mean acting or speaking on stage, but the way we "perform" in all kinds of interactions from job interviews to business meetings. Port speaks with experts in the field of communication on how to better inform, motivate, and influence others. And he intersperses these longer episodes with short monologues of his own thoughts and tips. If nothing else, this podcast is simply quite pleasant to listen to — Port's got a great, soothing voice.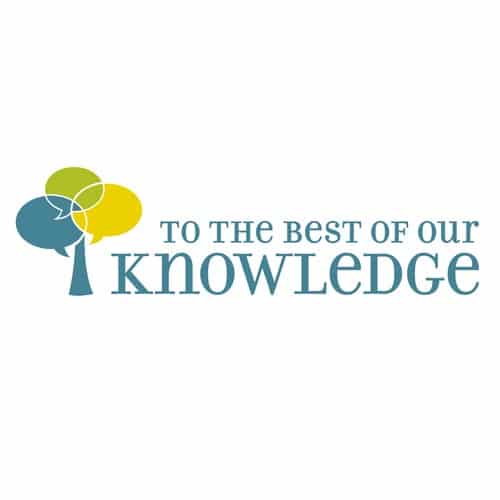 To the Best of Our Knowledge is one of the few podcasts Brett and Kate listen to regularly, and it's probably because there's a a bit of a kinship between the program and what we do on AoM. TTBOOK covers a wide range of topics, in an in-depth, intelligent way, and manages to simultaneously feel relevant and yet outside the noisy 24/7 media cycle. Two hours of the show are produced each week, with each hour having its own theme. The respective hours are composed of thoughtful interviews with interesting authors, scientists, and thinkers of all kinds which have been artfully interwoven to form subtle narratives, or as they describe it well, "mini docs in interview form." The pace of the program and the friendly, down-to-earth interviewing style of the hosts (befitting their Wisconsin home base) is quite refreshing and the programs often leave you curious to learn more; Brett's in fact booked several guests for the AoM podcast after hearing them on TTBOOK.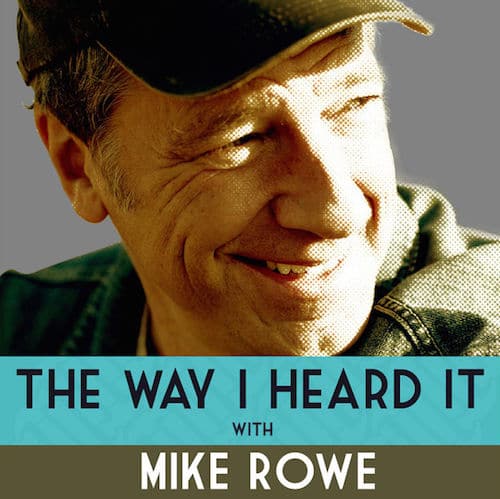 From opera singer, to Dirty Jobs host, to blue-collar work advocate, and now podcaster, Mike Rowe has always done interesting things. This new venture is no different. On an irregular weekly and sometimes bi-weekly schedule, Mike takes 10 minutes or so to tell an interesting story about a person (one of my favorites was about Bruno Mars) or an event, often focusing on something unexpected.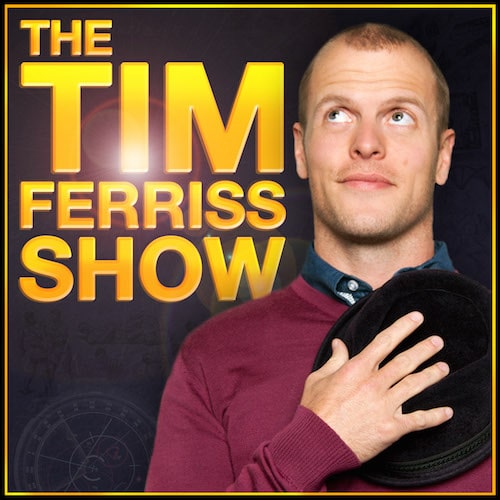 Originally known for his books, Tim is now becoming a podcast superstar as well. He has in fact interviewed a lot of the same people that we have: Jocko Willink, Tony Robbins, and Malcolm Gladwell, as well as other celebrity guests like Daymond John, Jamie Foxx, and Ed Norton, to name a few. While our show focuses largely on how to be a better man, Tim usually concentrates on health and optimization — how to hack the human experience. Episodes range from 45 minutes to over 2 hours, and you're bound to learn something that can be implemented into your life to become more productive and healthy (both physically and mentally).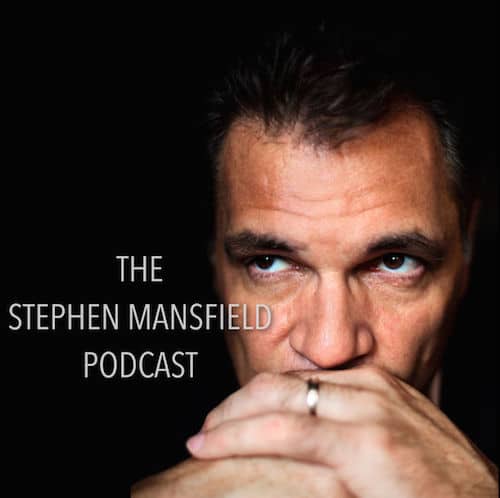 Mansfield is a well-known speaker, author, and commentator on politics, faith, culture, and masculinity. His podcast delves into topics both serious and lighthearted. This fall, he's talked much about politics, and even though he's conservative, his rational and objective commentary will earn, if not total agreement, then respect from folks on both sides of the aisle. Rather than advocating for a candidate, he advocates for the education of the American people and election reform. In the weekly 15-minute long show, he also discusses style, does Q&A's, and covers other pressing cultural issues. His shows have a Christian bent, but even if you aren't a person of faith, it's still a good listen and you're guaranteed to get something out of it. Plus, his voice is awesome.
Awesome Etiquette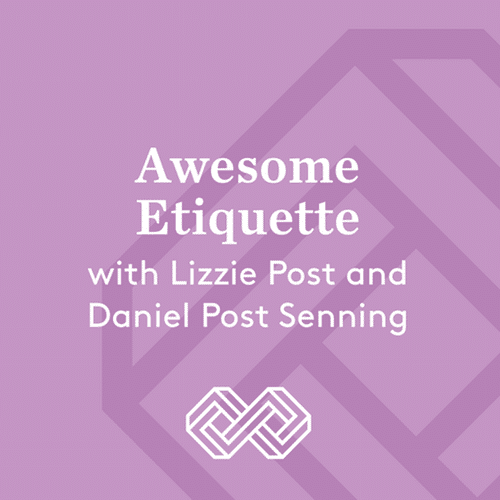 Lizzie Post and Daniel Post Senning of the Emily Post Institute answer your questions about etiquette in the 21st century. This show guides listeners through everything from traditional etiquette quandaries to newly emerging issues in the modern world. Recent shows include answering questions about familial political differences, how to fend off unwanted advances, and accidentally exposing oneself to some neighbors. While etiquette is often thought of as a stuffy topic, this show is surprisingly interesting, and you're sure to learn things that can be applied in your life, if not now, then someday when that situation arises.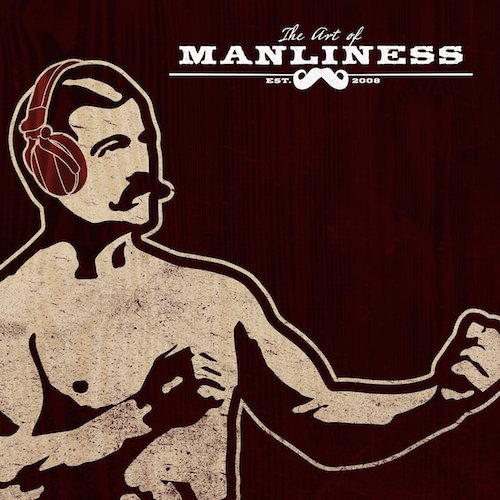 From our show's humble beginnings over 7 years ago, the Art of Manliness podcast has come a long way. We publish two new episodes every single week, across a variety of topics. On each podcast, Brett thoughtfully interviews a wide range of thinkers and experts about history, philosophy, business, fitness, and relationships — all aimed at helping listeners become better men. We're about 250 episodes in, and only getting better. Some highlights include:
Here's another great list of top podcasts to check out.