War puts leadership to the ultimate test. During a war, a leader must make life or death decisions and be held accountable for those decisions while grappling not only with military strategy, but also political, economic, and domestic dynamics.
My guest explores the lives of nine wartime leaders and what we can learn from them in his latest book: Leadership in War: Essential Lessons From Those Who Made History. His name is Andrew Roberts, and we last had him on the show to talk about his biography of Winston Churchill. We begin today's conversation discussing how Andrew decided on the leaders to highlight in his book, how he defines a "great" leader, and how that definition includes nefarious dictators like Hitler and Stalin. We then take a look at the leadership style of Napoleon, as well as that of World War II leaders like Churchill, Eisenhower, and Marshall. We also unpack how Hitler and Stalin gained power, despite having serious character defects. We end our conversation with the qualities this varied set of leaders held in common.
Show Highlights
What defines a great leader?
How did Napoleon inspire intense devotion from his soldiers (and the citizens under his rule)?
What Churchill learned from the WWI debacle at the Dardanelles
Why Andrew was befuddled that Hitler rose to power in the first place
What ultimately led to Hitler's downfall?
How did Stalin rise to power? What was he like as a leader?
What were the doubts that people had about George Marshall? How did he prove them wrong?
What commonalities did these leaders share?
Resources/People/Articles Mentioned in Podcast

Connect With Andrew
Listen to the Podcast! (And don't forget to leave us a review!)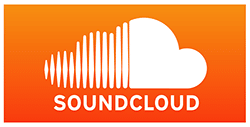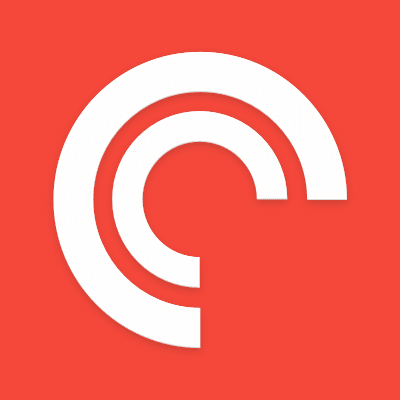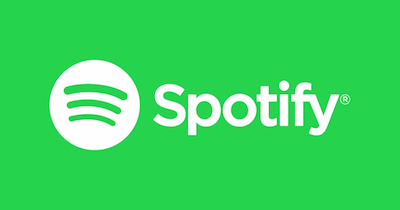 Listen to the episode on a separate page.
Subscribe to the podcast in the media player of your choice.
Listen ad-free on Stitcher Premium; get a free month when you use code "manliness" at checkout.
Podcast Sponsors
Zoro.com. Whether you need stuff for industries like electrical, plumbing, contracting, manufacturing or more —Zoro's got it, from brands you know and trust! Go to zoro.com/manliness to sign up for Z-mail and get 15% off your first order.
ZipRecruiter. Find the best job candidates by posting your job on over 100+ of the top job recruitment sites with just a click at ZipRecruiter. Visit ZipRecruiter.com/manliness to learn more.
Indochino. Every man needs at least one great suit in their closet. Indochino offers custom, made-to-measure suits for department store prices. Use code "manliness" at checkout to get $30 off your purchase of $399 or more. Plus, shipping is free.
Click here to see a full list of our podcast sponsors.
Read the Transcript
Brett McKay:
Welcome to another edition of The Art of Manliness Podcast. War puts leadership to the ultimate test. During a war, a leader must make life or death decision and be held accountable for those decisions, while grappling not only with military strategy, but also political, economic, and domestic dynamics. My guest explored the lives of nine wartime leaders and what we can learn for them in his latest book, Leadership In War: Essential Lessons from Those Who Made History. His name is Andrew Roberts, who we last on the show to talk about his biography of Winston Churchill. We begin today's conversation discussing how Andrew decided on the leaders to highlight in his book, how he defines a great leader, and how that definition includes nefarious dictators like Hitler and Stalin.
We then take a look at the leadership style of Napoleon, as well as that of World War II leaders like Churchill, Eisenhower, and Marshall. We also unpack how Hitler and Stalin gained power despite having serious character defects. We end our conversation with the qualities this varied set of leaders held in common. After the show's over, check out our show notes at aom.is/leadersinwar.
Andrew Roberts, welcome back to the show.
Andrew Roberts:
Thank you very much. It's great to be on the show again.
Brett McKay:
So, we had you on the show a few months ago to talk about your Winston Churchill biography. You've got a new book out, Leadership in War: Essential Lessons from Those Who Made History. It's where you've highlighted nine wartime leaders and the lessons on leadership we can extract from them. There's been a lot of wars. In the nineteenth century, the twentieth century. How did you decide on which nine leaders you were going to focus on?
Andrew Roberts:
I really just decided to write about the ones that I knew about and I thought I had something interesting and important to say, rather than the people who best exemplify leadership in war. It's very much a series of… it's really serendipity. It's my own interests.
Brett McKay:
Boy, that makes sense, and you also talk about you wanted to focus on great leaders, but as we'll see, we'll talk about, you highlight Hitler and Stalin, and when people think great leader, they typically don't think of Hitler and Stalin. So, how are you defining great in your book?
Andrew Roberts:
Well, great clearly is defined completely without the moral aspect, and so the use of both of those men really is to underline that evil people can be great leaders, too. In fact, you don't have to at all be a good person to be a great leader. And that's slightly controversial. You've picked up on it. So have other people in the reviews. But luckily, nobody's implied that I think that Adolf Hitler was great.
Brett McKay:
Well, this is sort of the Thomas Carlyle definition of great, of a great man. Someone who has a lot of impact and influence on world events.
Andrew Roberts:
Precisely. Exactly, and Thomas Carlyle I think really would have appreciated all of my nine people. His stance on leadership, as you mentioned, as devoid of the moral one. But having said that, actually the democratic leaders tend to be better leaders. I mean, Stalin was a vicious leader at a time when viciousness was needed, but he wasn't as successful a strategist, and certainly not a diplomat, as the democratic leaders. And Hitler, of course, although he was very successful in the early part of the war, up until April-May 1941, up until the fall of Yugoslavia and Greece he was undefeated, but then after that, he made a series of catastrophic strategic and political errors. Not least, of course, declaring war against you, an uninvadable country. And so that would be the critique that would maybe knock him off the list of great leaders.
Brett McKay:
So, in your book, you start off with Napoleon. For those who aren't familiar with him, can you kind of give us a brief summary of how he rose to power? I mean, did he get there by chance? Was it sheer force of will? What happened there?
Andrew Roberts:
Well, it was a coup d'etat in November 1799. He was the most successful general of the French Revolution at that time, and by far, in fact. Especially as the full news of the disaster in Egypt that he was responsible for hadn't percolated back to the French people, and so he chose his moment and overthrew the government, which was a weak and corrupt government which nobody had any time for, which had led to hyperinflation and defeat in the continent. So, there was very much a sense that Napoleon was going to be the new broom who was going to really change French society and its military situation for the better.
Brett McKay:
One thing you talk about in the book, he had an enormous amount of charisma. His soldiers would follow him to the ends of the Earth. What did he do to develop that devotion from his men, but also from citizens?
Andrew Roberts:
He had lots of techniques for this, actually. He wasn't much of a public speaker, interestingly, and neither was Stalin. You would have thought that oratory is an essential prerequisite for a great leader. It's not in either of their cases. However, he was very good as a writer. He actually was a novelist earlier on in his career, though the novels weren't published. He had a sense of writing style which he used for his orders and proclamations, orders of the day, and some of them are highly quotable. That marvelous moment before the Battle of the Pyramids in 1798 when he said, "40 centuries are looking down upon you," to his men.
So, he was able to put his struggles and those of France into a wider context, where people actually were willing, as you say, to follow him anywhere. Across the snows of Russia later on, but before that across the deserts of Egypt, and then through every major European capital. So, there was very much a sense that he had this charisma, but one of the points that I try to make in the book is that actually charisma is an artificial construct. No one's born charismatic. If you have, in the case of Adolf Hitler, Albert Speer organizing your rallies, Leni Riefenstahl organizing the movies, Joseph Goebbels organizing all the propaganda, you can appear charismatic even if you aren't personally.
Brett McKay:
And another thing you talk about in Napoleon's wartime leadership is that he understood the French notion of honor, and so he was really adamant about bestowing awards on soldiers frequently.
Andrew Roberts:
Absolutely. Yes. The Legion d'honneur was something that he set up. It still exists today, of course. He set it up in 1804, and he would do things like on a battlefield, he would actually, if he saw some person, regardless of rank, doing something immensely brave, he would ride up to them, take of his Legion d'honneur, his own one, and pin it on the man's breast. And of course that also had a financial implication in that you got a pension, which would take care of your family for life, and that was a wonderfully inspiring thing to the men. The idea that if they were brave enough and the emperor saw them, that they would be immediately rewarded.
But he did lots of other things, like whenever they struck camp, he would make sure that his sentries outside his tent got wine first. He would make sure that the drummer boys were allowed to sit around the campfire, even if they were amongst marshals and generals. He would make a great thing of ensuring that the uniforms, and the shoes, and so on, were as good as they possibly could be. That he was taking care of the creature comforts of the men. And that is something that they responded to, and admired, and quickly appreciated, was something that made them want to follow him.
Brett McKay:
I know a lot of wartime leaders that followed Napoleon, they actually… They have followed Napoleon. That idea of taking care of the men, like the on the ground, what we call grunts. Making sure they're taken care of very well. I know a lot of leaders in World War II, they did that, and they always quoted Napoleon as like, "That's where I got that idea from."
Andrew Roberts:
That's right. Yes, and in this book I concentrate on George Marshall and Dwight Eisenhower as people who while at the same time obviously having huge, massive things to think about, Dwight Eisenhower with the invasion of Europe, and General Marshall increasing the size of the US Army by 80 times from the beginning of the Second World War through to the end of it, and they also very much worried about the creature comforts. About whether the men were getting their beer, whether they were getting postage to keep in touch with their families, whether or not they were having meals on time that were edible. These kind of things were a constant source of worry, really, to giants like Marshall and Ike, but rightly so.
Brett McKay:
And one last thing about Napoleon that I didn't know about him, but despite being emperor of France, he was actually… He still tried to embody that democratic ethos that he felt he was fighting for, and you talk about how officers were able to disagree with him in front of others, and he was okay with that.
Andrew Roberts:
Yes, he wasn't a dictator in the military sphere, because he recognized, although he was of course a dictator in the political one, in the military sphere a lot depends on having the best points of view put forward, regardless of who they came from. So, he would listen to relatively junior officers, and not just his marshals, and in order to get a flow of information through to him and opinion through to him he might not otherwise get if he stuck to strict seniority. Which is something that frankly, a lot of the generals he was fighting, even the Duke of Wellington, who defeated him at the Battle of Waterloo, were much more interested in the hierarchy than in the quality of the advice and opinions he was getting.
So, that was a very important aspect of Napoleon. It didn't mean, of course, that he would necessarily take the opinion, but he just wanted it to come from every angle. And then men also appreciated that, as well. Sometimes they would shout as they were marching by. They'd shout things out to him and he'd shout back, and there was a kind of, even though of course it was a dictatorship, a kind of democratic interaction that he had with the men, which they hugely admired.
Brett McKay:
What were his weaknesses, you think?
Andrew Roberts:
Well, the one that's usually held against him, of course, is invading Russia. But I think it's important to remember that he had an army twice the size of Russia's. He only intended to go inside Russia for 20 days, up to a distance of 50 miles. He had defeated the Russians twice before. He was invading with a force the same size as Paris at the time, which was the largest city in Europe by far, and so I don't think it was hubristic to invade Russia. What went wrong was that he was drawn further and further into Russia and decided, of course, ultimately to go to Moscow. But even then, he had set aside for himself more time to come back from Moscow to Smolensk than it had taken for him to go from Smolensk to Moscow.
What was the problem was the route that he took, and it was after a particular battle called Maloyaro-slavetz, on the 24th of October, 1812, he took the journey home. The wrong way. Big dog leg. And he thought he had to, because he thought the Russian army were in a place where in fact they weren't, and so that was what went wrong, really. One of many thousands of decisions that he took in Russia went wrong, and that was the key thing that brought him down.
Brett McKay:
So, we've talked about Churchill in our episode that we just did a few months ago. We'll have our listeners listen to that talk in depth, but big leadership lessons you took away from Churchill's experience as a wartime leader. What were his strengths and his weaknesses?
Andrew Roberts:
Well, the moral clarity that he showed when he refused to enter into peace negotiations with Adolf Hitler between the 25th and the 28th of May, 1940, at the time of the beginning of the retreat from Dunkirk. That was absolutely essential. That was something that I think in many ways saved the modern world, because if we had been knocked out of the war because the British Expeditionary Force had been captured, or if we'd made peace, some kind of ignoble peace that we patched together with Hitler, then it would have been impossible for the Americans to have used Southern England as the unsinkable aircraft carrier from which to liberate the continent. And so, that was a key moment in history, and he did that because he was Churchill, because he'd been warning about Hitler and the Nazis for 10 years. Nobody listened to him, but finally they did when he became prime minister, and he refused to make peace.
And another of his great leadership qualities was his eloquence, of course, and the way in which the speeches that he was able to make, the morale-boosting speeches during the Second World War, especially at the beginning of it, in that 1940 and 41 period, were a tangible means by which the British people decided that they would fight on. You have tremendous sense of foresight. He was, of course, in his great Iron Curtain speech in Fulton, Missouri, on the 5th of March, 1946, was able to put Stalin and the Soviets and the threat to Eastern Europe from them, not just Eastern Europe, into its proper context, and was brave enough to warn about that. He was the first major politician in the West to do that.
He had a capacity to learn from his mistakes, which is not always evident in all politicians, and so throughout his life when he made blunder after blunder, frankly, and indeed several in the Second World War, as well, he learned from each of them. And his worst blunder, of course, was the Dardanelles catastrophe of 1915, and from that he learned never to overrule the chiefs of staff in the Second World War, and I think that's also a very apposite decision to have taken.
Brett McKay:
And his weaknesses, you think, that he displayed maybe during his time being a leader during war?
Andrew Roberts:
Yes, there were a few. He could be extremely short tempered with his secretaries and his staff and those around him when the pressure built up. He was usually extremely calm and cool, but on occasion he would be snappish towards them. He was too naïve, I think, is probably the only way of putting it or explaining it, about believing the promises that Stalin made at Yalta, the Yalta Conference in February 1945, over the integrity and independence of Poland. But there was no possibility of the Allied armies forcing the Russians out of Poland at that stage in the war, and so there was no real alternative to believing the promises that Stalin was making, even though all of them were terrible lies.
Brett McKay:
So, let's move on to Hitler, and you start off your chapter about Hitler, you're kind of befuddled why Hitler even rose to power in the first place, because you argue he just wasn't a very interesting person at all. And in fact, you call him a nullity as a human being. Walk us through the character of Hitler before he became the leader of the Nazi Party, and how did this guy who was pretty much boring, didn't have a lot of natural charisma, manage to become this cult-like figure in Germany?
Andrew Roberts:
Yes. Well, a bit weird little obsessive, frankly. A leader of a joke party, and pretty much a joke leader up until 1923, when he by the way only got 2.3% of the vote in that election. He was a real fringe, fringe candidate, but then of course, after the great crash, and the Wall Street crash and the Great Depression, he was able to play on the fears and resentments of the German people. Resentment, of course, from the defeat of the First World War, and personified the revanchism that ultimately was to sweep through Germany, and he of course also used a series of anti-Semitic tropes, which had been around in Germany since middle ages, also to concentrate on them as a scapegoat.
But actually personally, as well as playing on the politics of fear, and hatred, and resentment, but he himself, apart from his capacity for rabble-rousing speeches, was a individual so lacking in any of the other great capacities for leadership, some reason he's mistaken or at least Napoleon is mistaken for him, which is an absurdity. Napoleon had a great sense of humor. Hitler had none whatsoever. Had a personal charm and capacity to make people think of him as a charming, good-natured person. That wasn't true of Hitler in the slightest, apart from of course his closest acolytes. But he did have, as I mentioned earlier with Leni Riefenstahl, Albert Speer and Joseph Goebbels, a complete control over his own propaganda, and if you have, for the 13 years of the Nazi state, sorry, the 12 years of the Nazi state, total 100% control over every aspect of radio, and newspapers, and so on, you can create a propaganda so that a young boy who is six years old in 1933 will be 18 by the time of the end of the Third Reich, and will have heard nothing in his whole life apart from praise of the Fuhrer, and so would go off to fight for him.
Brett McKay:
And as you mentioned earlier, Hitler actually had a lot of success as a wartime leader at the very beginning. What accounted for that success, and why did things start going off the rails for him?
Andrew Roberts:
Well, the great sickle cut maneuver of May 1940 with which he destroyed the French Army and the British Expeditionary Force, and cut through to the sea through the Ardennes, was the idea of Erich von Manstein. Gerd von Rundstedt was the field marshal who gave him the plans really for the invasion of Poland. He had superb generals in H Heinz Guderian and in Kleist and others, who were able to win in Europe, and so you have this series of rather brilliant staff officers who had been planning this war for 20 years and were in a superb position to execute it, and the Fuhrer listened to them.
The problem came, and he also listened to them obviously in the Yugoslavian campaign, in which he knocked out Yugoslavia in three weeks, and the Greek campaign, in which he knocked Greece out of the war in six weeks. And so, you have this extraordinary series of victories early on, and unfortunately he started to believe his own propaganda and was suffering from terrible hubris by the time he unleashed Operation Barbarossa on the 22nd of June, 1941, and of course at the very beginning of that, it was a huge success. They captured three and a half million Russians in the first 22 days. They managed to get to the subway stations of Moscow. They subjected Leningrad in the north to a thousand day siege. They captured Stalingrad down in the south.
And so, it seemed as though he was going to get that right, too, at which point he really was wildly hubristic and filled with a sense that Goebbels was right when he called him the supreme warlord of all time.
Brett McKay:
We're going to take a quick break for a word from our sponsors. And now back to the show. Well, so that's a lesson you can contrast with Churchill, so Churchill, throughout all of his time as a wartime leader, he continued to listen to his generals. Even to the very end. And Hitler didn't.
Andrew Roberts:
And didn't overrule them, which Hitler… What Hitler used to do was to listen in Eastern Poland, and he would… East Prussia, it was. Now in Poland. But then at the end of listening for well over an hour to other generals, would go back to doing exactly what he said he was going to do at the beginning of the meeting. Churchill was not like that, and one has to remember that Churchill couldn't have got that hubristic, because he had a parliament that would occasionally have votes of no confidence, which he would have to win in the House of Commons. He had a muzzled press, but nonetheless in some papers, like the Daily Herald and the Daily Worker, a highly critical press. He had the king, who he had to explain his actions to every Tuesday at lunchtime. He had a cabinet, which would sometimes vote him down. He had a wife who would criticize him and wrote him letter about how bad-tempered he'd become.
He was fighting, and of course, most important of all, really, he had an ally in Franklin Roosevelt, and he had to try to persuade Roosevelt and Marshall of every maneuver that he wanted to undertake. And so, there was this constant set of people and institutions who were looking over Winston Churchill's shoulder all the time. This was clearly not the case with Adolf Hitler or Joseph Stalin.
Brett McKay:
Another way you contrast Hitler and Roosevelt and Churchill, you talk about how during the war, Hitler never, never visited bombing sites, or talked to the citizens, but you see Churchill, during the blitz he was there. He wanted to go see the damage. He wanted to go talk to people. Roosevelt, he was talking to people on a weekly basis with his fireside chats. Hitler kind of just locked himself up.
Andrew Roberts:
That's right, and when he drove through bombed out areas of Berlin in his Mercedes Benz, he had little curtains that would close in his car, so he wouldn't be able to see the bombing and the ordinary people wouldn't be able to see him. And he never gave broadcasts, for example, he only broadcasted once on German Radio, and that was after he'd survived the assassination on him of the bomb plot of the 20th of July, and so these are two hugely contrasting elements. Churchill used to go to the bomb sites. And sometimes people would shout at him. You know, on occasion there would be people saying, "Oh, it's all right for you, because you can go back to Downing Street tonight." And others would say, "Well, you've got more than one home. This is the only one I've got and it's just been flattened."
So, it wasn't all 100%, "Good old Winnie," and, "Give it back to them," and all of that. But the huge majority of people were thankful that he'd come to visit, did appreciate that, and did show both defiance and also a straightforward and wholly rational and tangible desire for revenge.
Brett McKay:
So, that's another leader. Look at that. Leadership lesson from Napoleon. You got to stay connected to the people you lead and don't cloister yourself off.
Andrew Roberts:
Precisely. Exactly. You see that again and again in the more successful of these leaders, that access is important, the process of listening to what they're saying is important, and if you just do what Hitler did for over two thirds of the war, which was to live in his headquarters at the Wolfsschanze, you are not visible and therefore not in any kind of position to get a sense of what the general people were saying. But ultimately, you remember he despised the German people. Right at the end with the Nero Order, he wanted the infrastructure of Germany to be destroyed, and for it to be sort of sent back to being pretty much a rural country. And so it was for him always, the Nazi idea and ideas that mattered more than the people, and that's not true of the democrats.
Brett McKay:
Let's talk about Stalin, another great leader, and he's great because whenever you look at the numbers of deaths that are associated with Stalin, you realize yeah, he had a huge, huge impact on world events. How did Stalin rise to power and what was he like as a leader?
Andrew Roberts:
Well, he actually rose to power through the bureaucracy. Even though he started off as a very exciting romantic figure, he was a bank robber. On one occasion when he was 28, he robbed the Tiflis state bank of what the modern American equivalent would be of $8 million. He was nonetheless, for all of that background, it was actually through the bureaucracy of the Communist Party of the Soviet Union that he got to the position that he was. And really his defining leadership technique up until 1939 when the war broke out was the very negative one, that he made his alliance with Hitler in August 1939, which turned out to be an absolute disaster for the Soviet Union, because it allowed Hitler to take out the Western powers and then concentrate entirely at a time of his own choosing to destroy the Soviet Union.
Which, although of course Hitler didn't succeed in that, did ultimately cost the lives of 27 million or so Russian citizens.
Brett McKay:
And what was interesting, too, you talk about even after Hitler had betrayed him, basically, Stalin continued to be like, "Well, no. We're still going to hold to our end of the bargain. We're going to see what's going on here." For some reason he just couldn't catch it. Yeah.
Andrew Roberts:
Yes. Even though he was given 80 warnings that Operation Barbarossa was going to take place, including from one of his best spies, Richard Sorge, the exact day on which it was going to be unleashed. 22nd of June, 1941. He still kept believing that this was just English provocation and it wasn't true. And then he had a kind of mental breakdown on the day itself, and retreated back to his Dacha, and when the Politburo came to visit him at his Dacha, to ask him to become the supreme war leader, he thought that they'd come to arrest and execute him.
And then the following weeks, of course, as I mentioned earlier, were utterly disastrous. 40% of the Soviet bomber force was destroyed on the ground in the first few hours of Operation Barbarossa. So, you have this dictator who somehow has to try to decide how he's going to organize the fight back, and the fascinating thing about Stalin is that he decided not to go down the Hitler route of listening to his generals but then doing what he'd originally wanted. What he actually did was to give enormous amounts of autonomy to his generals. Marshals who had been at staff college, and had fought in earlier wars, really hugely impressive figures like Georgy Zhukov and Rokossovsky, and Ivan Konev, and so on. And what he did with these people was to allow them to take part in what was much more a sort of Western-style interaction between politicians and soldiers.
And at the Stavka, the high command, Stalin stopped and listened to what these great soldiers were saying, and it was ultimately a far more effective way of running a war than the way that the Nazis were doing it.
Brett McKay:
His main leadership tactic to get people to do what he wanted was just like, "Well, if you don't succeed, I'm going to kill you."
Andrew Roberts:
Yes. On several occasions, and I mention two or three of them in my book, and you remember when I mentioned that 40% of the Soviet bomber force was destroyed on the ground. Well, its commander, Lieutenant General Ivan Kopets, that afternoon committed suicide, which I like to say in Stalin's Russia was a sensible career move. He was constant… I have other examples in the book. Various things that he would, threats that he would make, which made your blood run cold. The idea of your boss making it quite clear down the telephone that you're going to be shot unless you do X, Y and Zed. But nonetheless, it did work, and of course the people did do what they were told as a result.
Brett McKay:
And I think it's interesting, too, you talk about this is sort of similar to Churchill. His moral clarity about what was right, and Stalin in sort of an inverse way had his own moral clarity, because he had this unshakable faith in Marxism. That drove every decision his made. His personality. It all went back to communism.
Andrew Roberts:
Yes, and it was a disaster for the Soviet Union that that was the case. He did genuinely believe at the time of the Nazi-Soviet pact that it would mean that Russia would be left as the third man in the fight. The laughing third man in the fight, watching his two enemies destroy one another as he stood back as the laughing third man. Whereas of course, eventually it was absolutely disastrous. He would put Soviet ideology and Marxism, Leninism, above the best interests of the Soviet Union again and again, and you found that also, of course, with Hitler and the Nazi ideology. But it was regularly, regularly allowed to overcome what were the best interests of the German people. The various attacks that he undertook. The one against the Bolsheviks, of course, which he'd always been promising, but also there was no great advantage in the Second World War to annihilating the Jews. None at all.
In fact, in many ways it was appallingly self harming. But nonetheless, he followed that Lebensraum, this idea of turning the large parts of Eastern Europe into a sort of slave state, that the Slavs were treated as slaves came straight from Nazi ideology. It didn't help him in the slightest in his war against Russia.
Brett McKay:
Let's move over to American leaders during World War II, and you start off with George Marshall, and when George Marshall got into his position, there's a lot of people amongst the Allies who didn't really… They kind of had doubts about him. What were those doubts that they had about Marshall, and how did he prove them wrong in a way?
Andrew Roberts:
Well, he was a relatively junior figure for starters. He was the 16th most senior general in the US Army at the time of his appointment to become the first most important, and so there were lots in the high command who thought that he was just simply too junior to take on a massive role like US Army Chiefs of Staff, which had been held by Douglas MacArthur, for example. He was also considered to be a Pennsylvanian, which he was, but not of the hardened stuff necessary for such a serious post. And he soon proved them wrong about that, as well.
He was not thought of when he came to office as being a fighting general, because he hadn't been in any front line actual fighting himself, but that turned out not to matter in the slightest when he was trying to create an army which, in September 1939, was about 200,000 strong, so it was the 16th largest army in the world. It's the same size as the army of Romania. And by the end of the Second World War, the United States had 16 million men and women in uniform, so he created this extraordinary explosion, which required any number of great capacities, intellectual and moral capacities, and for me General Marshall really did have all of them. He was able to deal with the president, deal with the press, deal with congress, deal with his own staff in a really exemplary manner. Amazing man.
Brett McKay:
Yeah, and he also had an amazing amount of humility.
Andrew Roberts:
Yes, exactly. I mean, not so much that it damaged him ever, and if a senator phoned up and asked for a military position for his son, or his nephew, or so on, or his friends, or his supporters, Marshall was never so humble as not to be able to tell him exactly where to get off. He was able to be extremely tough like that. He also had a very interesting and very sensible ultimately relationship with President Roosevelt, because in many ways, Roosevelt liked surrounding himself with yes men and acolytes, and Marshall never, ever allowed that to happen to him. The first time he ever visited Hyde Park, then Roosevelt's house in New York state, was for Roosevelt's funeral, in fact. And he would be able to say no to Roosevelt in a way that a more emollient general wouldn't have been able to.
So, it's important to take humility side of his personality to the right level, but not too much.
Brett McKay:
And another skill he had as a leader is he knew how to pick men for the job.
Andrew Roberts:
A vital prerequisite, which we see again and again in my essays, I think. How important it is to make sure that you get the right people working for you. Delegation is an absolutely essential feature of great leadership. He sacked a lot of generals during the Second World War. Something, I think it's 64 generals he forced to retire, either because they hadn't done the job or been defeated militarily, or simply because he didn't think they were up to it, and so that's very important. But at the same time, he brought on people like Generals Patton and Bradley, and so on, and great list of these highly impressive staff officers, as well, who he appointed. And primarily, of course, General Eisenhower, who I suspect we're coming onto.
Brett McKay:
Yeah, indeed we are. So, I think a big takeaway from Marshall that I got is he was a fantastic administrator. I think that often gets overlooked as a leader, because the administration's what allows things to happen, and he was able to see big picture, and as you talk about, his strategic point of view. He understood the importance of fighting Europe first for the Americans. That helped out a lot, so his idea, looking big picture was also an important skill that he had.
Andrew Roberts:
Oh yes. I'm glad you picked up on that. You're absolutely right, because the Germany first policy, by which Germany, even though it had been attacked by the Japanese in the Pacific, responded first by attacking the Germans in Northwest Africa, which might seem pretty counterintuitive geographically, but actually turned out to be exactly the right strategy. Marshall had read his Carl von Clausewitz, and know that when faced with a coalition, you have to attack the strongest one of the coalition first. And I think that the Roosevelt Administration and George Marshall's cleaving to the Germany first policy was in fact the most statesmanlike decision, political decision, ever taken in the twentieth century.
Brett McKay:
Well, let's talk about Eisenhower. Like Marshall, when Eisenhower was put into his position, people had doubts about him. They didn't think he was experienced-
Andrew Roberts:
Well, again, yes, like Marshall, he had never seen a shot fired in anger, either. And Marshall had been a staff officer on Pershing's staff, but he had never served in the front line and neither had Eisenhower. And that was held against him. Not least, actually, by George Patton himself, but it was something that he very quickly got over once he had organized Operation Torch from Gibraltar, which was the attack I mentioned on Northwest Africa. And it had gone well by November 1942. It was clear that there was a new power in the land as far as strategic thinking was concerned.
Brett McKay:
It seems like as you write about Eisenhower, his big leadership skill that he brought to World War II, and even in his career as a president in the United States, he had just fantastic people skills. He knew how to build coalitions amongst people who had disparate points of view and interests.
Andrew Roberts:
Not just disparate points of view, but actually hated one another. I mean, what was going on between General Montgomery, General Patton, General Bradley and others, was a full scale sort of, sort of best way to put it, fest. They all hated one another and they all were incredibly ill tempered behind each others' backs, and they got their staffs to attack each other, and they leaked to the press. I mean, it was a terrible… It could, indeed, have been a sort of dangerously bad situation.
And yet you had at the top the chairman of the board, who was General Eisenhower, who constantly banged their heads together, put them in the right directions, and made sure that he could draw out the best from each of them. It was fabulous leadership. At the same time, of course, and we mentioned earlier about Marshall and organization, he had 1.2 million men who he was in charge of, incredible numbers, 91 divisions, 28,000 aircraft, tens of millions of square feet of equipment, thousands upon thousands of trucks and so on, that he had to make sure were all in the right place at the right time, and he made a very, very great success of that.
And I think when you think that he was suffering at the time from stage two hypertension, smoking four packs of cigarettes a day, had an incredibly high heartbeat, I think it was like 176 over 110 pulse rate. It's a very serious capacities that he showed.
Brett McKay:
With all these leaders that you've written about, do they all have something in common? Do you think they've molded themselves into leaders? Were they born that way? What's your takeaway after writing about these guys?
Andrew Roberts:
They certainly weren't born that way. No. They learned. Often by reading, actually. Almost all of them were huge history buffs, huge biography readers. They used the lessons of the past. There was a ruthlessness to all of them, undoubtedly. There were moments that they did pretty dreadful things, some of them. Admiral Nelson, who I get into in some detail, handed over 300 Neapolitan Jacobins to be shot by and executed in various ways by the Neapolitan Bourbons, which today I think would be seen as a war crime. You saw that also with what Napoleon did executing 3,000 Turkish artillerymen in Jaffa, on the beach outside Jaffa. They'd given their parole not to fight against the French Republic, and then they break that six weeks later, and in the Middle East in the eighteenth century, you didn't get a second chance frankly.
But nonetheless, there's an element of ruthlessness to all of them. And various other more positive things, as well. Speak to the men. Speak to the soul, as Napoleon said. It's the only way to electrify the men. I think each of these people were able to speak to the souls of their followers. Even, it has to be said, Adolf Hitler.
Brett McKay:
Well, Andrew, where can people go to learn more about the book and your work?
Andrew Roberts:
Oh, that's kind of you. My website is www.andrew-roberts.net, but the great thing about this book, Leadership in War, is it is indeed available in all good bookstores.
Brett McKay:
Well, Andrew Roberts, thanks for this time. It's been a pleasure.
Andrew Roberts:
You're kind. Thanks for very much indeed.
Brett McKay:
My guest today was Andrew Roberts. He's the author of the book, Leadership in War. It's available on amazon.com and bookstores everywhere. You can find out more information about his work at his website, andrew-roberts.net. Also, check out or show notes at aom.is/leadersinwar. You can find links to resources, where you can delve deeper into this topic.
Well, that wraps up another edition of the AOM podcast. Check out our website at artofmanliness.com, where you can find our podcast archives, as well as thousands of articles we've written over the years. We've got a series about Winston Churchill, Dwight Eisenhower, check those out, and if you'd like to enjoy ad-free episodes of the AOM podcast, you can do so in Stitcher Premium. Head over to stitcherpremium.com, sign up, use code MANLINESS for a free month trial. Once you're signed up, download the Stitcher app on Android or iOS, and start enjoying ad-free episodes of the AOM podcast. If you haven't done so already, I'd appreciate if you'd take one minute to give us a review on Apple Podcasts or Stitcher, whatever podcast platform you use to listen to the podcast. Helps out a lot. And if you've done that already, thank you. Please consider sharing the show with a friend or family member who you think will get something out of it.
As always, thank you for the continued support. Until next time, this is Brett McKay, reminding you not only to listen to the AOM podcast, but put what you've heard into action.