Welcome back to another edition of the Art of Manliness Podcast!
In today's episode we discuss mating intelligence with the authors of a new book on the subject. Drs. Glen Geher and Scott Barry Kaufman are pyschologists and the authors of the book Mating Intelligence Unleashed: The Role of the Mind in Sex, Dating, and Love. Their book takes a look at cutting edge research from evolutionary psychology, intelligence, creativity, personality, social psychology, and neuroscience to show what men and women find attractive in one another and what we can all do to increase our mating intelligence in order to have more success in forming and maintaining relationships.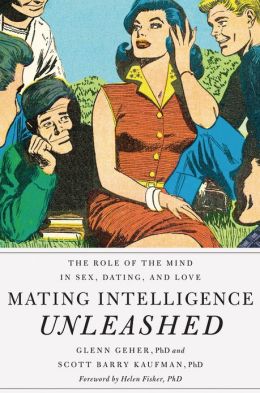 Highlights from the show include:
What men and women find attractive in one another
The number one thing women find attractive in a man (it's not what you think it is)
The difference between short-term and long-term dating strategies
How sharing a passion for a hobby can make your long-term relationship stronger
The differing mating strategies of men and women
How the Pill changes what women find attractive in a man
The difference between prestige and dominance and what women find attractive
Do Pick-up Artist techniques really work?
The positives and negatives of technology on mating intelligence
Mating Intelligence Unleashed is a great read. Super interesting dating advice that's actually backed up by science instead of hype. Definitely recommend picking it up.
I also recommend checking out Scott's blog on creativity, The Creativity Post (it's one of my new favorite websites), as well as Glenn's collection of articles on evolutionary psychology.
Listen to the podcast!