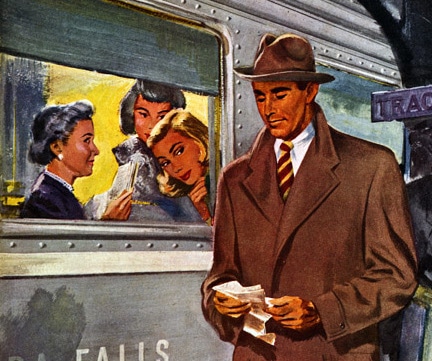 Whether a man has made his fortune or not, he wants others to see him as confident, trustworthy, and professional. We live in a world of perception, and although our outward appearance is not nearly as important as our inner character, men are best served when they dress sharply. Fortunately, it doesn't cost a fortune to look great. If you pay attention to the details and are willing to spend a bit more time putting your wardrobe together, you can build an outfit that makes you look like a million bucks for less than $200.
But before getting started, let me warn you what not to do. Do not purchase clothing simply because it is on sale. You have not saved 70% on a $500 suit when it doesn't fit, will go out of fashion in a year, or is made from poor fabric. No, you have wasted $150 that could have been invested in an outfit of timeless class that may be harder to build but will be well worth the effort. Smart men cannot afford to waste money on cheap items; put your dollars to smart use by buying quality items that will last.
Looking beyond the sales and promotions at major retailers, here are some tips that you'll want to consider when assembling your wardrobe on a budget.
Thrift Stores & Garage Sales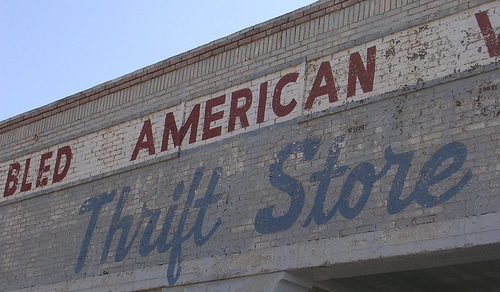 Second-hand clothing has long been a source of inexpensive outfits, with many of us being the third recipient of worn out hand-me-downs. But with so many of us on a strict budget in this recession, it pays to revisit the option of pre-owned clothing. If you haven't been to a Goodwill store, you'll be pleasantly surprised by the quality — much of this clothing is more appropriately described as gently or once used, and some of it you'll find with the original tags intact. In visiting thrift stores, I've personally seen numerous high quality garments from makers such as Ralph Lauren, Burberry, and Oxxford.
The downside of secondhand stores is that it takes some work to find the gems among the vast aisles of 1970s leisure suits and ugly t-shirts. You'll have to travel to several shops, oftentimes the customer service at the store is non-existent, and the only way to find deals is to dive in and search. Items are usually sold as-is and cannot be returned. Yet the trade-off can be quite worthwhile; there's great satisfaction in pulling a quality suit from the rack and paying a quarter of the original price.

Key Tip: Thrift stores in smaller cities are gold mines for great deals. While a second-hand store in Chicago will be picked to the bone, a thrift store in Omaha or Sheboygan is likely to contain numerous high quality items going for pennies on the dollar. Maybe you do have a reason to head home this weekend.
Smart eBay Bidding
Everyone knows about eBay, but not everyone knows how to shop smart when using this online auction site. In a perfect open-market system, an item will sell for the highest price all bidders are willing to pay. Good for the seller, bad for the buyer. The key to shopping on eBay is to find quality items that are not being marketed properly and therefore are not receiving all the bids they could be. This type of shopping takes discipline. It's very easy to fall into a bidding war and overpay for something. When shopping on eBay, search for items that are mislabeled, have no photograph/a poor photograph, and that are being sold by a new eBay seller. The key as a seller to getting a great price for your item is marketing; when a seller neglects this, you can bet that their item won't receive the attention it may deserve and thus go for a below market value price.
Friends and Family
An often underused resource is perhaps the easiest and least costly of all. Simply ask friends and family if they have any menswear that they would be willing to pass on to you. In particular, target the best dressed and older gentlemen in your family or circle of friends. Even if the sizes are off on the clothing you receive, this free but good quality clothing can be used as currency when visiting vintage clothing and thrift stores. And for some items, like ties and pocket squares, one size works for most.
80% Off the Finest Quality Shoes You'll Ever Own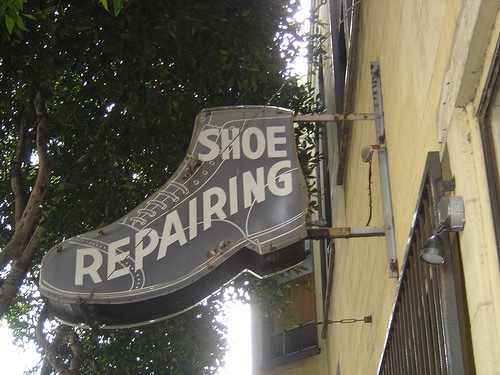 A quality pair of shoes from Alden or Allen Edmonds is well worth the investment; however, when it comes to forking over $350 to $500, most of us are a little hesitant to take the plunge. But how would you like to get a pair of these shoes for $95?
Many high quality men's shoe manufactures offer re-crafting and re-soling. This business caters to men who have owned a pair of the manufacturer's shoes for years; it's a service designed to retain customers and keep them happy, not make money off them. So it's very reasonably priced. But you may be saying, "I don't own a pair, how does this apply to me?" True, but by carefully keeping your eye out you may find that a friend, family member, or thrift store is carrying a pair and willing to part with them at a reasonable price. If you are satisfied with the style and general color, and assuming it fits you properly, you can ship these shoes back to the manufacturer where they will (depending on the service you choose) remove the old soles, heels, welting, cork footbeds, and laces and replace them all with brand-new materials. You can also pay for them to strip and refinish the upper leather and hand polish it before shipping. Oh, and many of these companies cover the shipping both ways. The end product is a new pair of $350+ shoes for a fraction of the cost. The blogger Sleevehead just wrote a great article about this process with pictures.
Cut a Deal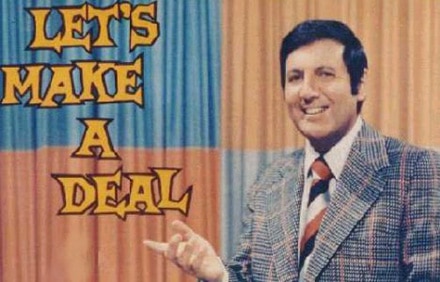 When purchasing items in Hong Kong, my favorite part of the experience is the haggling. An art form that isn't seen to the same degree in the West, it's now making a bit of headway due to the recession. Retailers realize that it's better to make a little profit on an item than to lose money when it doesn't sell and sits in inventory. Numerous national chain stores have quietly authorized their salespeople to bend on the price. But they aren't going to just give these saving to you. You have to ask.
When closing a deal, always ask, "Is this the best you can do?" Furthermore, bring in an advertisement, even if it's from the web, showing that the same item is being offered for less elsewhere. And if you're really aggressive, don't settle until you speak with a person who is authorized to make the decision. Often the sales clerk doesn't have the authority to give a discount, so always ask to speak with a manager. But please remember your manners — always be polite and friendly, even when the final answer is no. People want to help, but there are limits to what they can offer.
Bartering
To barter is to exchange one's services or products for another's service or products. It's the oldest form of commerce and worked for a long time until it was replaced by the tangible units of value we have today ( money). But sometimes bartering is more effective than using money in a transaction, and you'd be surprised how many people are open to it. If you have a skill or excess inventory, think about how you could trade this for a service or product you need. Good with computers? Think of how many barbers, tailors, and small menswear stores need help with a website and getting their name out on the web.
The problem with bartering is that it's harder for two parties to come to terms vs. when they are exchanging currency. Also, there needs to be an equal need on both sides for the transaction to take place; a dire need on one side does not constitute an emergency for the other participant. Finally, be aware that the IRS views barter exchanges as taxable income and has requirements for filing.
Choose Potential Over Reputation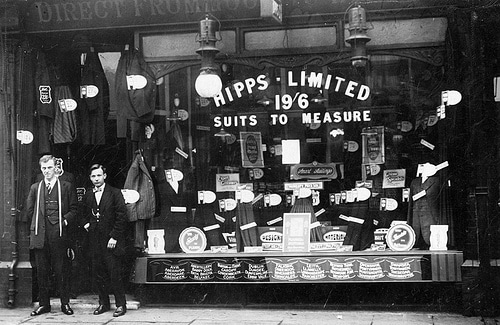 All other factors being equal, the vast majority of us will choose a tailor based off their experience and past work. But all factors are rarely equal, and experienced artisans with a strong reputation often command much higher pay than their counterparts without the name recognition. With this in mind, consider choosing potential over reputation when selecting a tailor or company to purchase your clothing from.

The advantage of choosing potential is that the price point is lower; they haven't established their brand and must compete on price while building clientele. These professionals and young companies are also often more open to deal making and bartering, and if you are willing to spend the time clearly explaining what you want and carefully inspecting the finished product, you may find that you've discovered a diamond in the rough.

The disadvantage with choosing potential over reputation is that you are taking a bit more risk. Dealing with a lesser known brand in a sense opens you up to the chance of lower quality and disagreements on what constitutes a successful completion of work. However, much of this can be minimized by doing your homework and interviewing the business or artisan extensively before committing to a project.
Similar Articles
There are some big box retailers with great deals, many of whom carry product lines with good quality at very low prices. I was just talking with the Houndstooth Kid, a blogger who covers vintage menswear from the 1930s-50s, and he put together an article covering this very topic. Check out his blog for how to find the hidden gems at Wal-Mart, Target, the Gap and others.
_________________
Written by
Antonio Centeno
President, www.ATailoredSuit.com
Quality Custom Clothing & Sound Style Advice
Join our Facebook Page for a chance to Win Custom Clothing